Easy Meal In Minutes. This post includes my affiliate links
During the summer, I don't really like to spend a lot of my time cooking, in a hot kitchen. We do a lot of grilling outside, Slow Cooker meals, ordering out and stuff like that. I also enjoy finding good, EASY recipes to make that won't require a lot of time in the kitchen, over the stove for hours, type of meals.
Easy Meal In Minutes
I found one and had to try it out. I am sure you have all heard of the 'One Pot Meal'? It was plastered all over Facebook about a month or so ago. Of course, I had to try it out the day I saw it.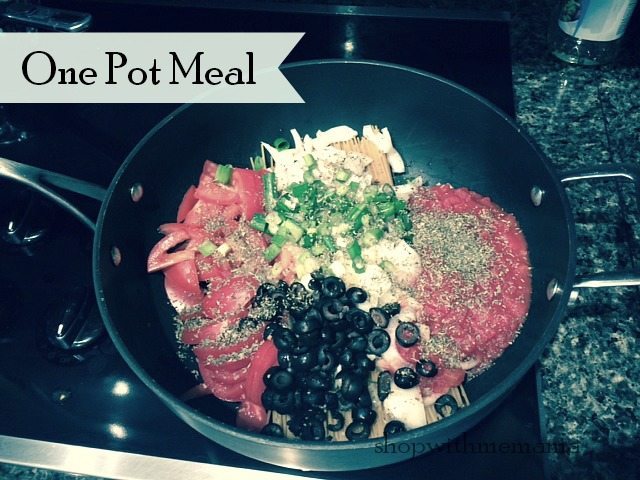 It looked so simple to make and only required a few ingredients. I could totally make that, I thought! I was right. It turned out AMAZINGLY delicious! I think this recipe originated from Martha Stewart. I added my own personal touch, by adding more ingredients like the olives, green onions, diced tomatoes, etc.. I love this Easy Meal In Minutes!
One Pot Pasta Meal
Author:
Prep time:
Cook time:
Total time:
A delicious and EASY meal
Ingredients
Spaghetti Noodles (I used half a package)
Tomatoes (I used two large ones) sliced
One Medium Onion (sliced)
Green Onions ( I used two)
I can of Olives (chopped)
1 Can of diced tomatoes
Mushrooms (4 large, sliced)
Garlic (I used the garlic in a jar 1 tablespoon)
Salt and Pepper (I did not measure, just put what I felt like was enough :))
4-5 cups of water (depending on how you like it)
2 tablespoons of olive oil
Instructions
Combine ALL ingredients into a saucepan
Bring to a boil and mix continuously until water is absorbed into noodles/food
I served this with Rhodes Rolls (which can be found in your frozen section of your supermarket). I can't believe how delicious this was, it really really was. My kids loved it too. Any meal with noodles is a win in our home anyways, with the kids!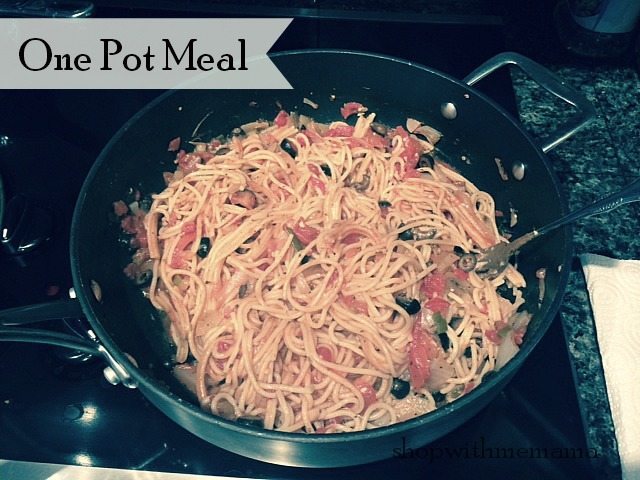 This meal is a win/win because I think of the cleanup afterward.. ya, with a one pot meal, there is only ONE pot to clean up and if you use paper plates, that is all you have to clean up! I just rinsed the pan off in the sink, put it in my dishwasher and added my Finish Quantum Power & Free® pod and the rest is history! An easy meal and quick cleanup? Now that is my kind of summer!!!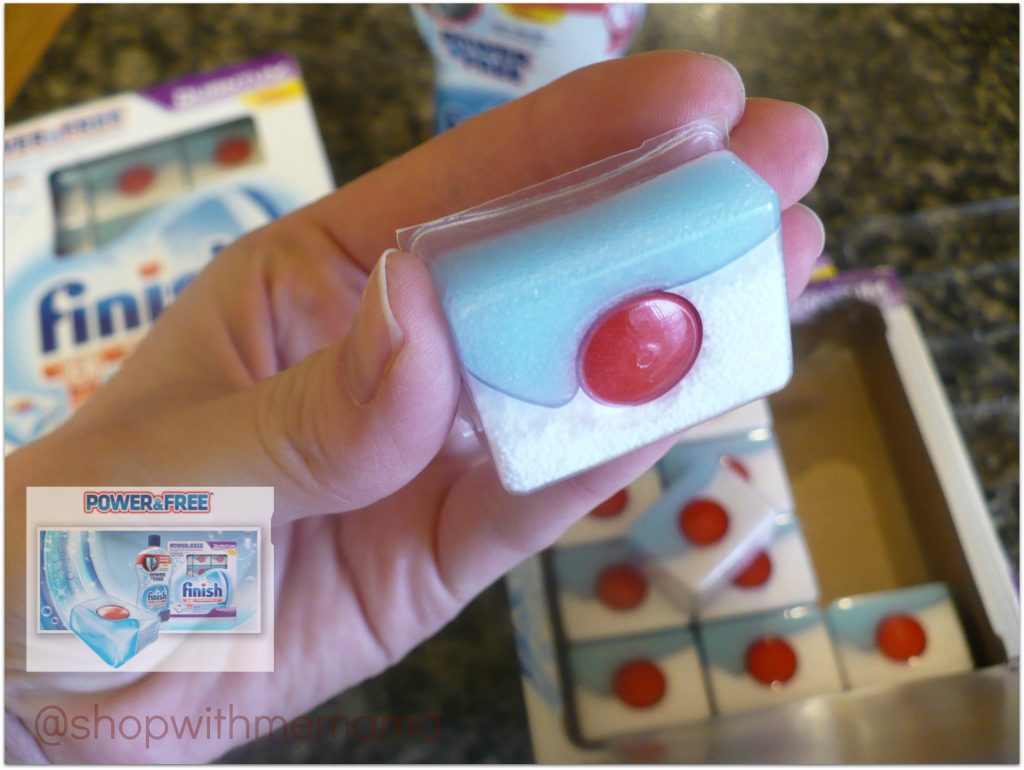 About Finish Products:
All-in-1 Powerball tablets has less harsh chemicals than the regular All-in-1 Powerball formula. This product attacks 24-hour stuck on food; gently scrubbing dishes and glasses sparkling clean. They also Feature Hydrogen Peroxide Action to power away the toughest food messes. They also contain no chlorine bleach, uses less fragrances and dyes (versus regular Finish detergents).
 Finish ® Jet-Dry® Power & Free™ 
Made with less harsh chemicals than the regular formula, Jet-Dry® Power & Free™ and works during the rinse cycle to protect against spots, film, and residue.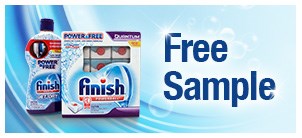 Grab up your FREE sample of the Finish Power & Free products AND don't forget to get your coupons while you are at it too! You can also connect with Finish Dishwashing on Facebook and get some great dish cleaning tips on their site or see it in action on their YouTube Channel!