There are SO many engraved heart necklaces for her on the internet. How do you know the best engraved heart necklace to buy for mom this Mother's Day? I am hoping this blog post will help you decide!
With Mother's Day approaching, have you given any thought about what your beloved mother will want? Have you asked her? If you want to keep it a surprise, that is always fun for mom too! I LOVE surprises! But, some moms don't so be sure to ask them what they would like for their Mother's Day gift!
*Necklace received. Opinions are my own.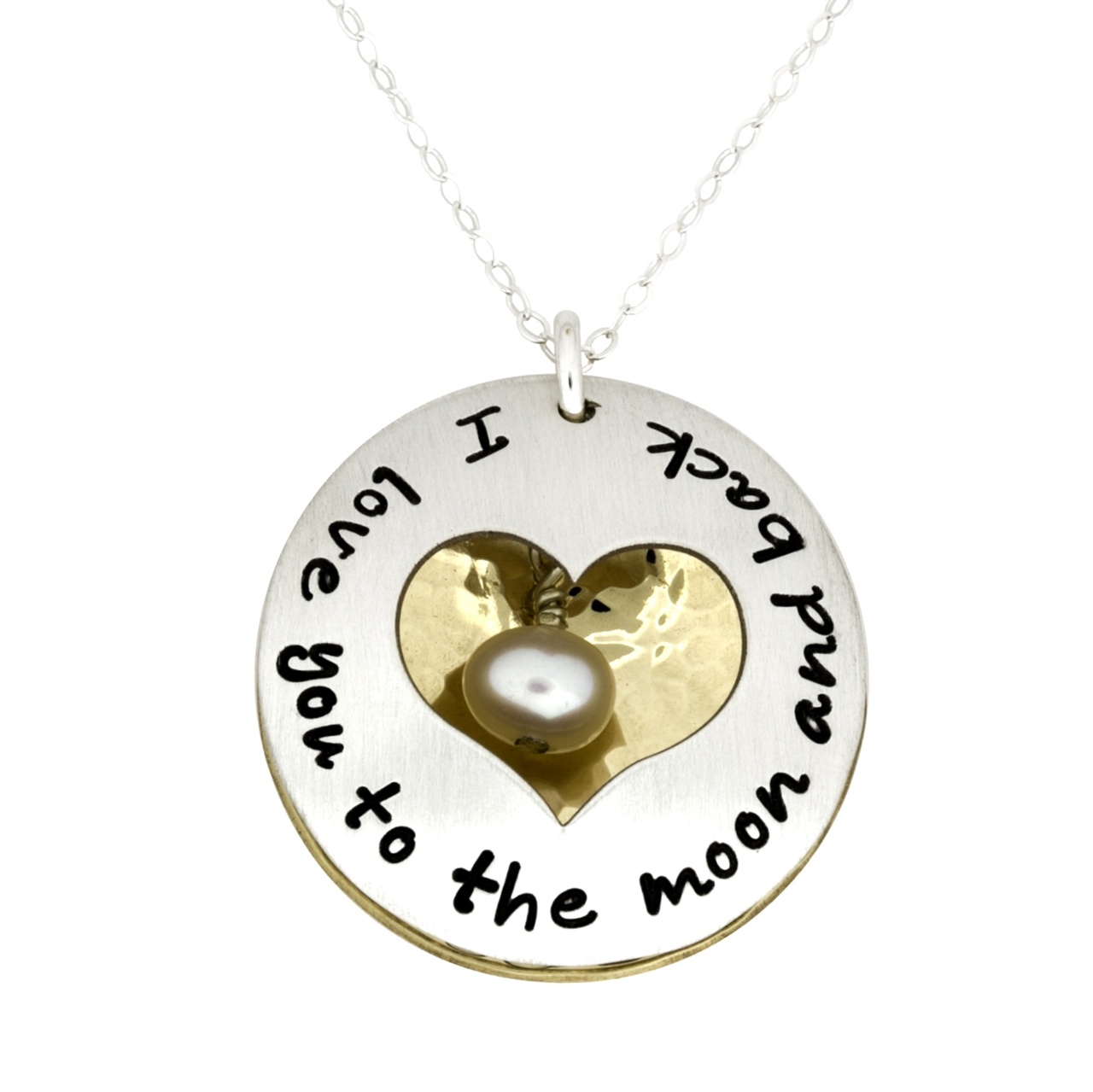 From a gift certificate to mom's favorite store, restaurant, or boutique, to handmade gifts, coupon books that are made by you, or a gorgeous engraved heart necklace, there are so many fun choices!
Engraved Heart Necklaces For Her!
I received an absolutely gorgeous engraved heart necklace about a month ago and I love it. Why do I love it? Because it has my kids' names engraved in it! All three of my kids' names are beautifully engraved into this heart necklace. What a thoughtful and beautiful gift to receive!
This engraved heart necklace is from AJ's Collection which is a line of beautifully hand-finished, sterling silver necklaces and charms! The heart locket necklace is a meaningful and special way to show your loved one (mom!) how much she is loved!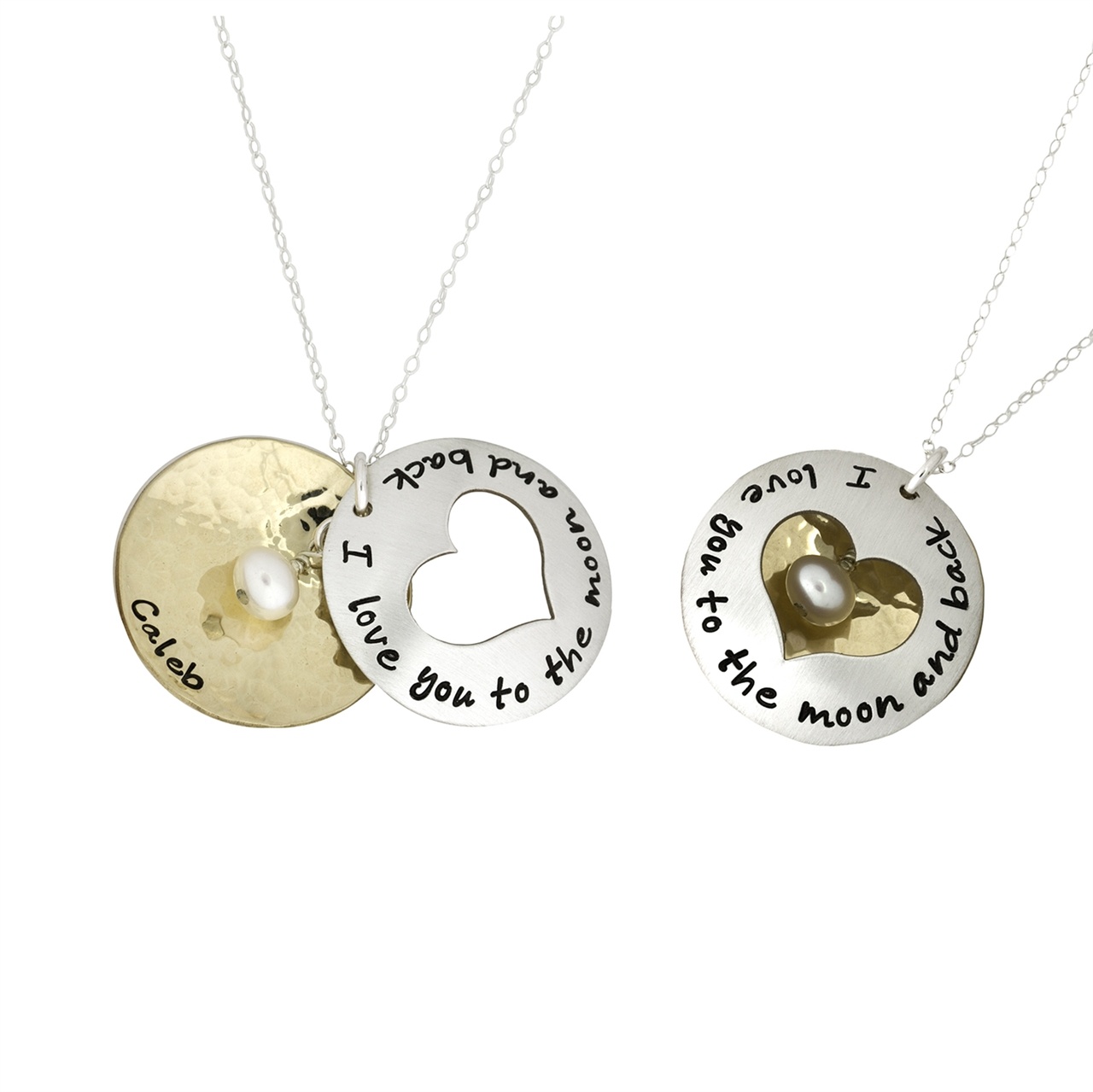 I was able to customize my necklace with my kid's names (you can have it say pretty much anything, not just your kid's names!) and you can add a saying or special quote too.
The heart locket necklace is so pretty! The sterling silver outside pendant is slightly domed to form a convex shape to form a locket. The pendant is then hand-brushed and hung together with a freshwater pearl, and a choice of either a brilliant hammered copper or brass charm on the inside. It is really pretty!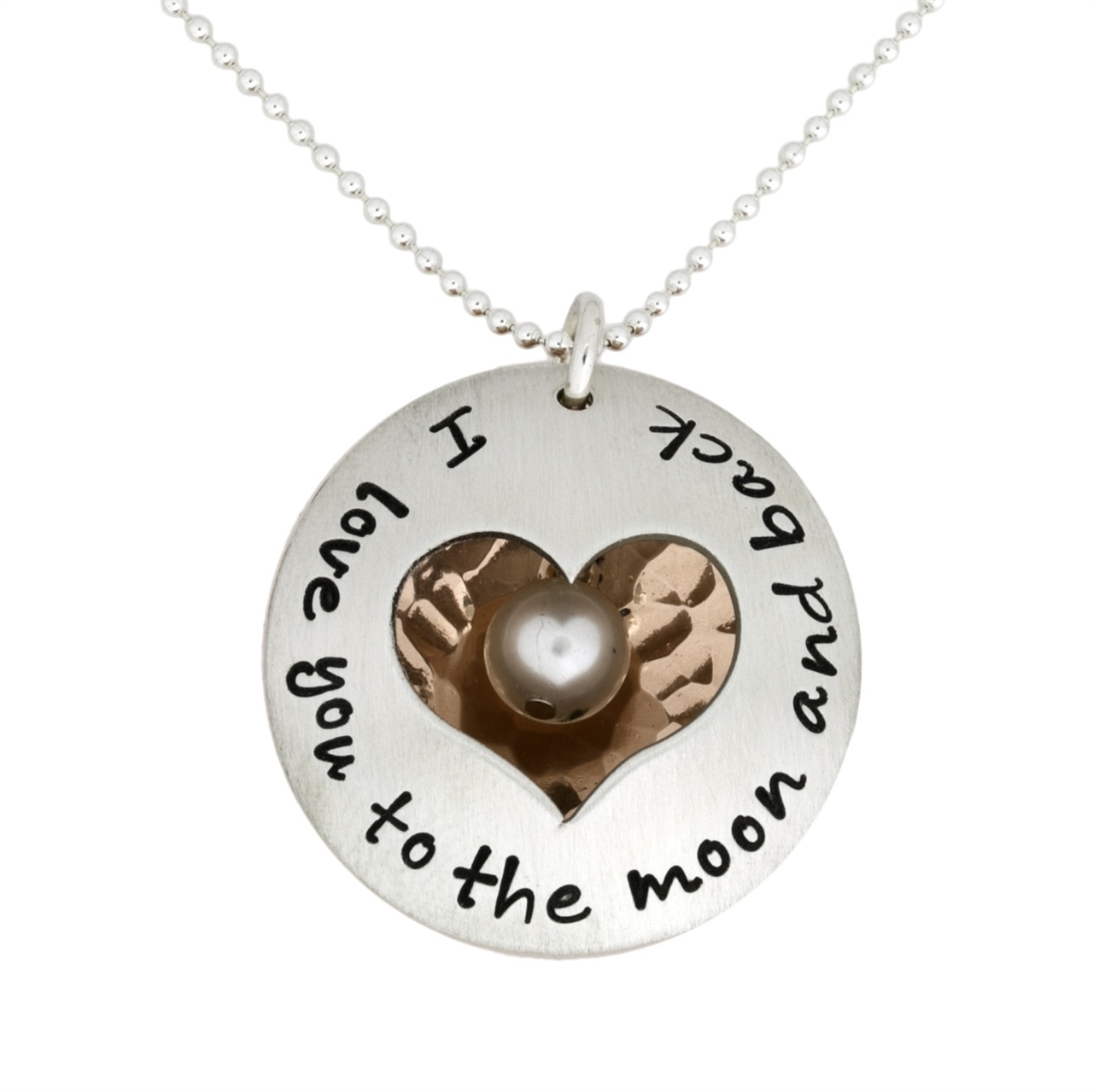 How Do I Order My Engraved Heart Necklace From AJ's Collection?
It is quite simple really. Visit their website. Then, you will enter your 'stamp request' (what you want it to say), then you can choose the chain length. Next, you choose if you want your charm to be brass or copper. Then, press the order button and fill in your info and payment information. So easy to order!
Buy!
You can purchase these gorgeous necklaces online at https://www.ajscollection.com/. These necklaces are affordable and on sale right now for only $29.95!
What do you think of this pretty necklace? What are you giving your mom for Mother's Day?