All about the EverDeep Anti-Aging Skincare System! It is hard for me to find a really really really good skincare line that I love. I am very picky and if the products don't feel right on my skin, I don't use them anymore. It could be as simple as a grainy feel or too moist.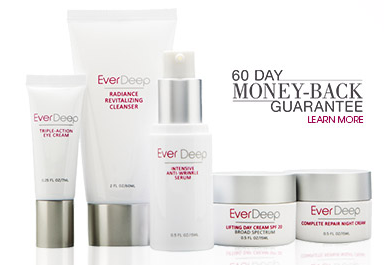 I was sent some skincare called EverDeep recently and was excited to give it a try like I am about every beauty/skincare product I receive!! I want to say that, EVERY product in this skincare system is wowing me.
First I will talk about the cleanser. I use this every night in the shower, to take off that day's makeup. It is creamy, but it foams up a bit and feels like it really cleans my face, plus moisturizes it. It is gentle on my skin and does not irritate at all. It is also fragrance-free.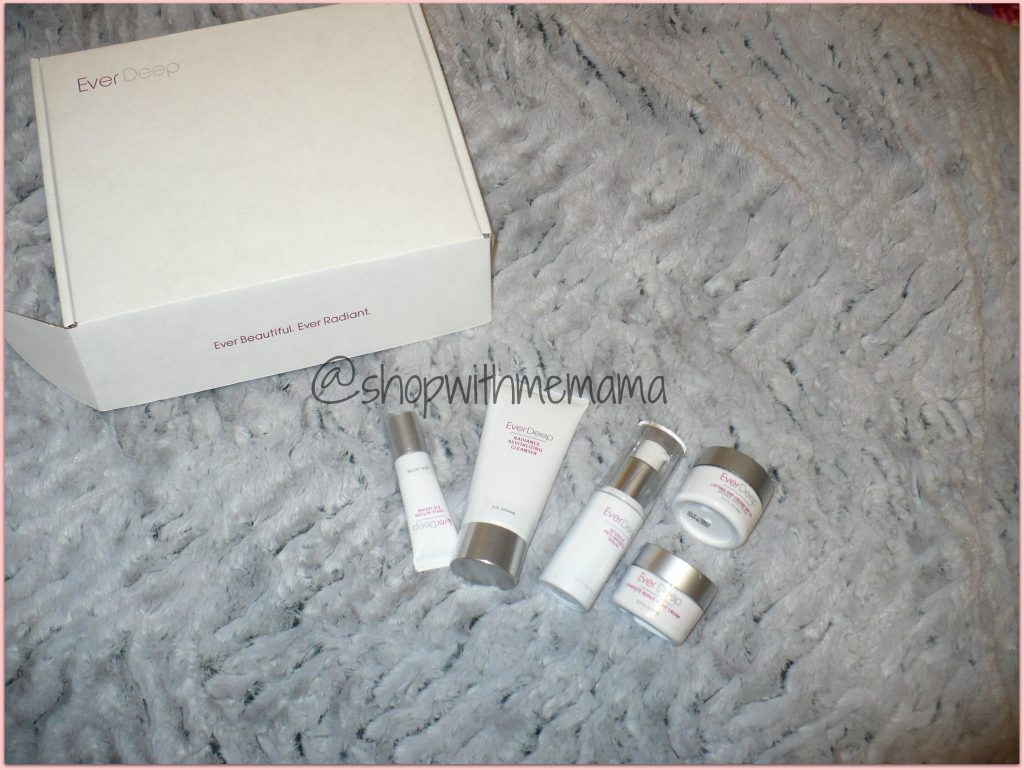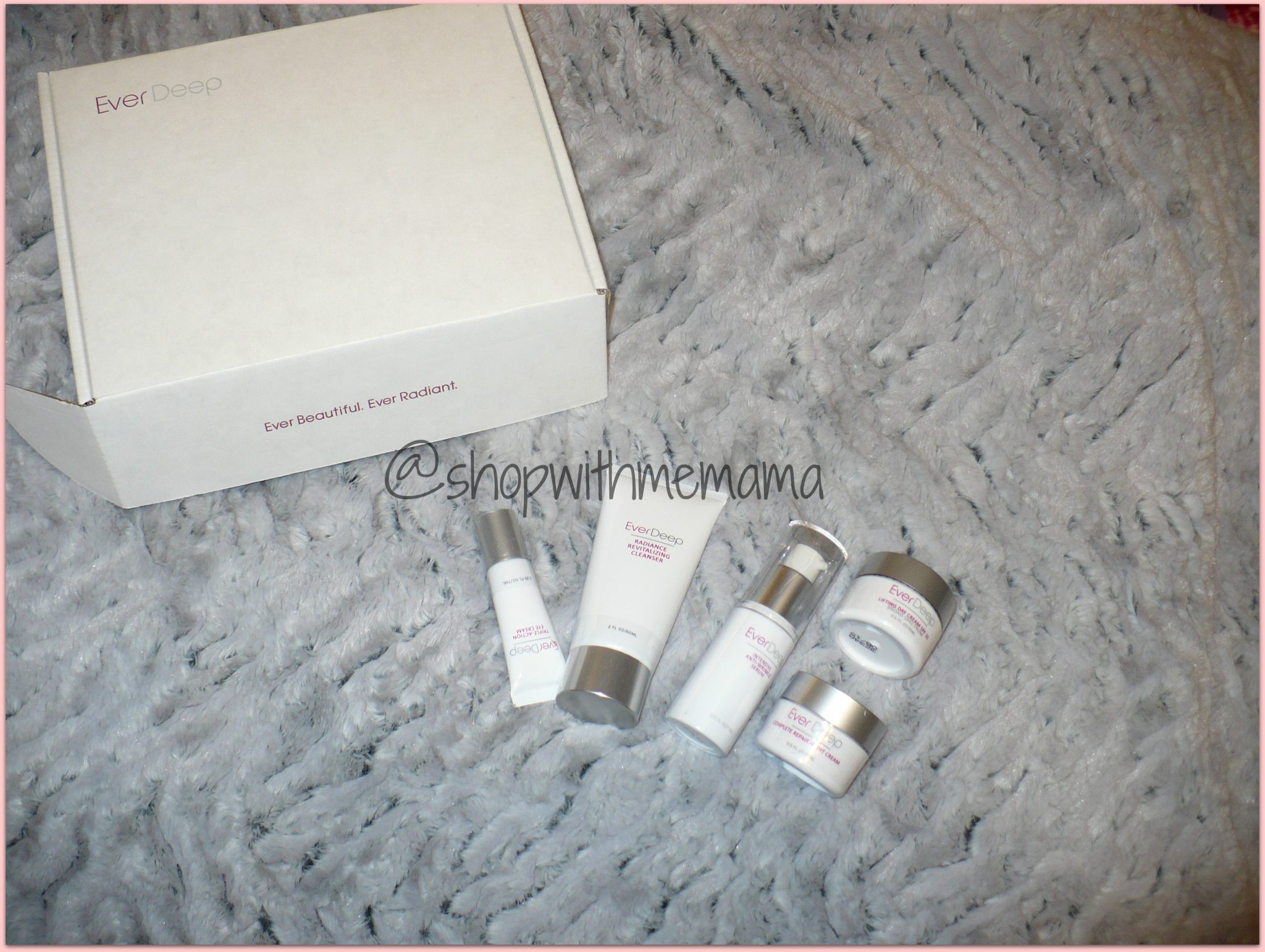 The Intensive Anti-Wrinkle Serum is a big fav of mine! It is hard to explain, but I will try! It almost feels like a powdery serum, meaning when I put it on my face, it is like silk! Sooo soft and penetrates my skin so nicely leaving it really soft feeling. Love this stuff!
The Lifting Day Cream is a perfect cream for the day. It is not a heavy feeling but totally moisturizes your face, without leaving it dewy or greasy. It absorbs nicely and just leaves my skin looking good! It fights and prevents signs of aging, defending the skin against UVA & UVB damage.
The Complete Repair Night Cream is really good stuff too. It is creamier than the day cream, but still does not leave my skin greasy or overly moisturized. It absorbs into my skin nicely.
Triple-Action Eye Cream is sooo nice for my under-eye area. It is non-irritating and absorbs really well, leaving my under-eye area super soft feeling and the lines look less noticeable to me. I like to use this under my makeup, then again OVER my makeup. This really gives my face a nice feel and helps take care of the signs of aging I have around my eyes.
All EverDeep products are paraben-free, phthalate-free, dermatologist tested, hypoallergenic, and non-comedogenic.
Buy
You can purchase the wonderful EverDeep Skincare products online at https://www.everdeep.com/. You can order the 30-Day System for only $39.95!