I love Britax car seats not only because they have a wide range of inexpensive options, but many studies have found that Britax seats have the lowest amount of toxic chemicals compared to other car seats. Britax has done more than many car seat companies to address these issues. Many companies claim that their seats are non-toxic like the Orbit, but studies show otherwise.
As always, if you include good driver practices and use car seats the right way, you should be good in most situations.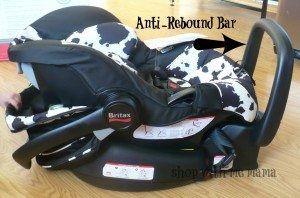 Britax also offers many seats that will give you the option to keep your little one rear-facing longer. The new recommendation is to keep them rear-facing until at least 2 but parents in Sweden often keep their kids rear-facing until 5 or even 6! Because of this, Sweden has the lowest infant car accident injury and fatality rates in the world. Something to consider when shopping for the safest car seat to protect your beloved little treasure.
Britax Marathon 70 Convertible Car Seat.
This car seat retails at approximately $224.00 so it's one of the most expensive models out there. The range is from 5 to 40 pounds so even though it is expensive, it might be the only car seat you'll need to buy. You can also get an add-on infant insert for small infants. You can turn it around when your child reaches 40 pounds and use it forward-facing until they reach 70 pounds and then you can move to a booster seat. The height max is 49 inches.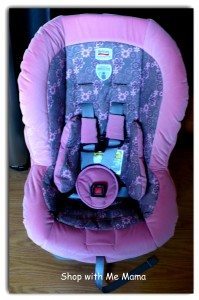 Britax Roundabout 55 Convertible Car Seat
This is a less expensive Britax model at around $158.00 but you'll be able to use it rear-facing until 40. Its max forward-facing weight is 55 pounds so it won't last use as long at the Marathon and it has a lower height maximum of 46 inches.
Britax Advocate 70 CS Convertible Car Seat
This is one of the more expensive Britax seats. It has a few more safety options that might offer better protection from side impact. It will go from 5 to 40 pounds rear-facing and until 70 pounds forward-facing. It is similar to the Marathon but just has a few more safety options so it is slightly more expensive at around $295.00.
What Is Your Favorite Car Seat?