*Product received. Opinions are my own. This post includes my affiliate links.
I do have extremely fair skin. To think one time in my life, well MANY times in my life, I would lay under the harsh rays of the sun until I was lobster red, only to peel and tan a TINY bit a day or two later. It was so not worth it!!! So, for all you out there with really fair skin or those of you that are super afraid to try out any sunless tanners for fear of it turning you into an Ompah Loompah, fear not anymore. Fake Bake has come out with its newest addition "Fair". Now I can Tan Gradually Without The Sun!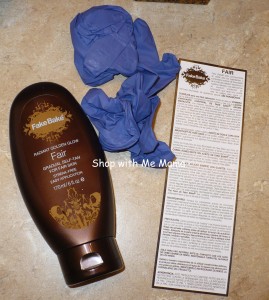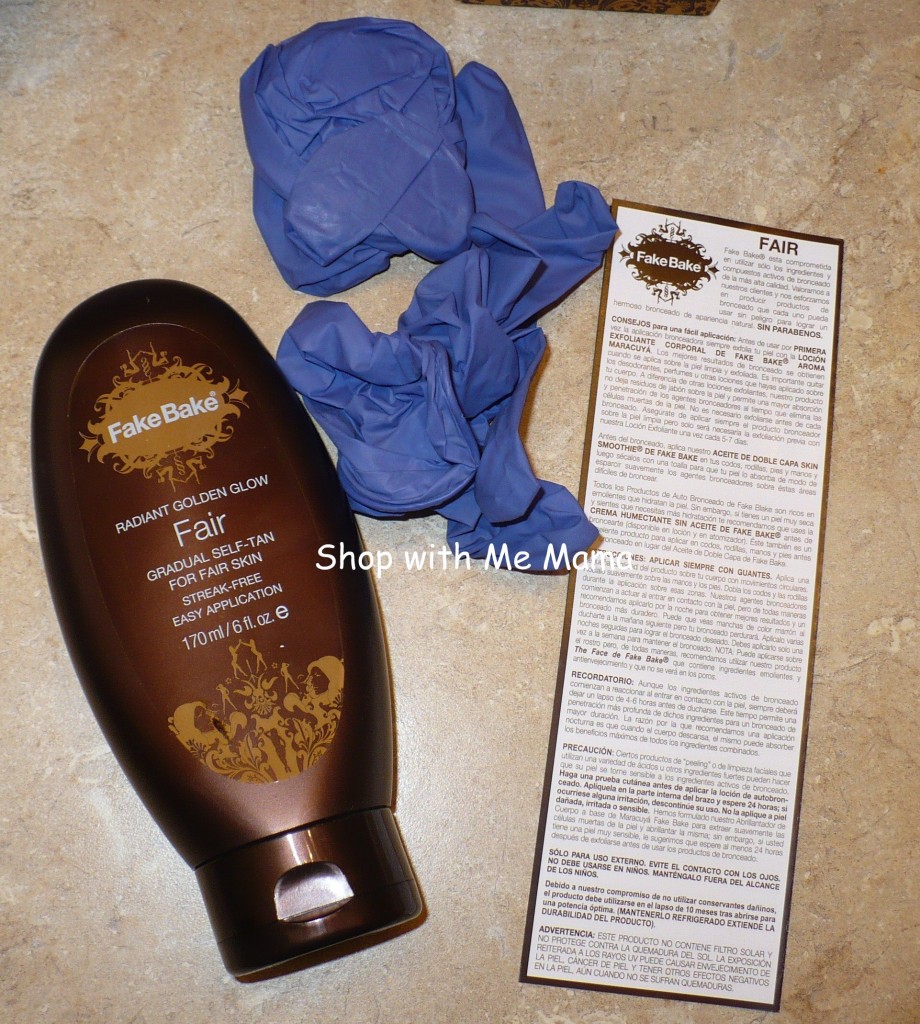 This is a lotion that comes in a bottle. It is colored, so when you put it on your skin, you can see where it is going, so you don't have to guess. It smells nice, not like the gross scents that most sunless tanners come with. It comes with rubber gloves to apply the sunless tanner with. I like to wear the rubber gloves and use the mitt that came with my other Fake Bake sunless tanner. The rubber gloves just do not smooth the sunless tanner on very well. The mitt makes all the difference in the world, so I feel it is a must when applying this. I use about a quarter amount for my forearms and another quarter sized amount for the tops of my arms. And so one for my neck and chest area and legs, upper and lower.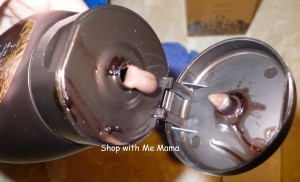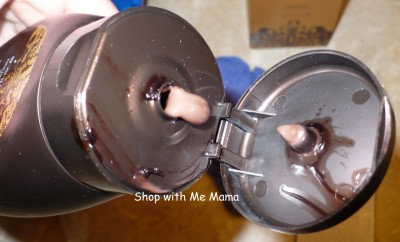 Immediately you will have a very subtle glow. Don't put your clothes on right away. I will wait at leat 3-5 minutes. Put on a dark shirt and pants/pj's, because it does rub off, but washes out in the wash. I never noticed any streaks and the next day it was beautiful, but subtle golden glow on my skin. Like the sun just kissed it. Now, if you want more of a glow, just keep applying each day until you have achieved your tan color. This fades like a natural tan too. It does not become blotchy and eventually fade, but it fades like a normal, real tan.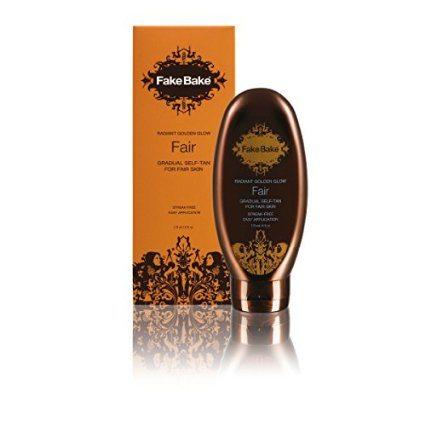 Fake Bake has so many great products, and I have never disliked a product from them yet! I have done quite a few reviews for Fake Bake and think their products are well made and work very well. Sunless tanners have certainly come a very long way, that is for sure! And, you can check out the "how to apply sunless tanners" tips on Fake Bake for a totally flawless tan, even for beginners!!!
Buy It!
You can buy Fake Bake online at Amazon.com.
Have You Ever Used Fake Bake? What About Other Sunless Tanners?