*Product received. This post includes my affiliate links.
My kids have a hard time knowing how to properly floss their teeth and sometimes it can turn into a battle or meltdown. I certainly don't have time for that, no one does! Now, Flossing Your Teeth Has Never Been So Easy when you use the Flossolution 500!
I am always looking for easy solutions and I think I found one with the new Flossolution 500 Series. I received this to try out with my family and I am impressed at how well it works.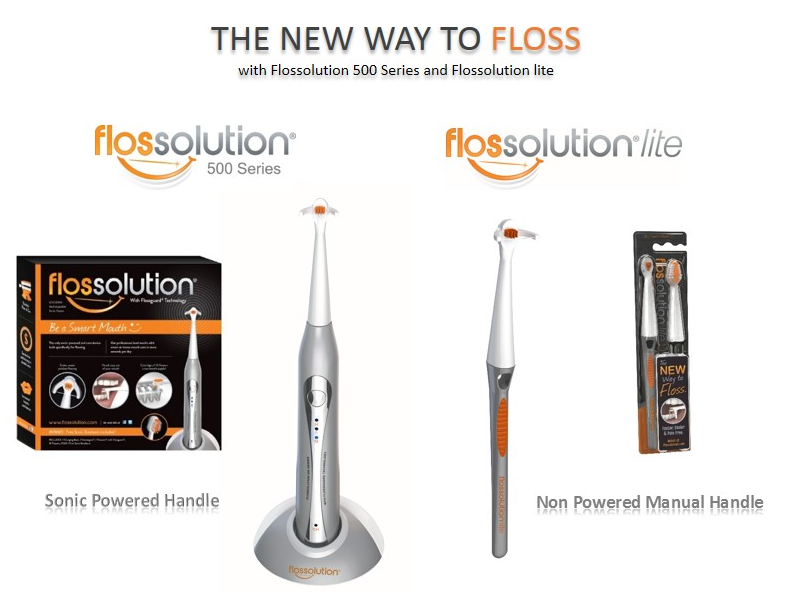 Photo from http://www.flossolution.com
This was invented by an Orlando-based dentist and Flossolution Founder Dr. Tim Pruett, Flossolution's products are the first of their kind on the market, and tackle the challenges of everyday flossing by providing an easier, painless and more effective way to floss and brush teeth.
Now, instead of always hearing "it hurts, my gums bleed, it takes too long, the floss gets stuck, I don't like putting my fingers in my mouth, etc…" I hear, 'Mommy, can I floss my teeth yet?' It is funny to hear it!
The Flossolution 500 Series features a sonic powered handle to help make flossing quick and easy, while the Flossolution Lite is beneficial for those who need a smaller alternative or prefer a non-powered device.  Both products feature Flossguard and Bite Bumper™ technology. It actually helps make your teeth whiter too!
My kids really like the sonic-powered handle. It keeps their flossing 'interesting'. It keeps them more engaged in the whole flossing process and they enjoy it!
The Flossguard protects your gums from the flossing trauma and helps control the depth of the floss, so no more bleeding gums. We are very happy with our Flossolution! Can't wait to see what their dentist says to them, tomorrow when I take them there! 😉
Check out the video below, to see it in action!
Buy
You can purchase the Flossolution 500 Series online at Amazon.com.