Have you ever had Fried Pork Chops And Stuffed Baked Apples together? Usually, I prepare pork chops with homemade applesauce, but not tonight. I decided since we had lots of apples on our counter, to try something different and it was so GOOD.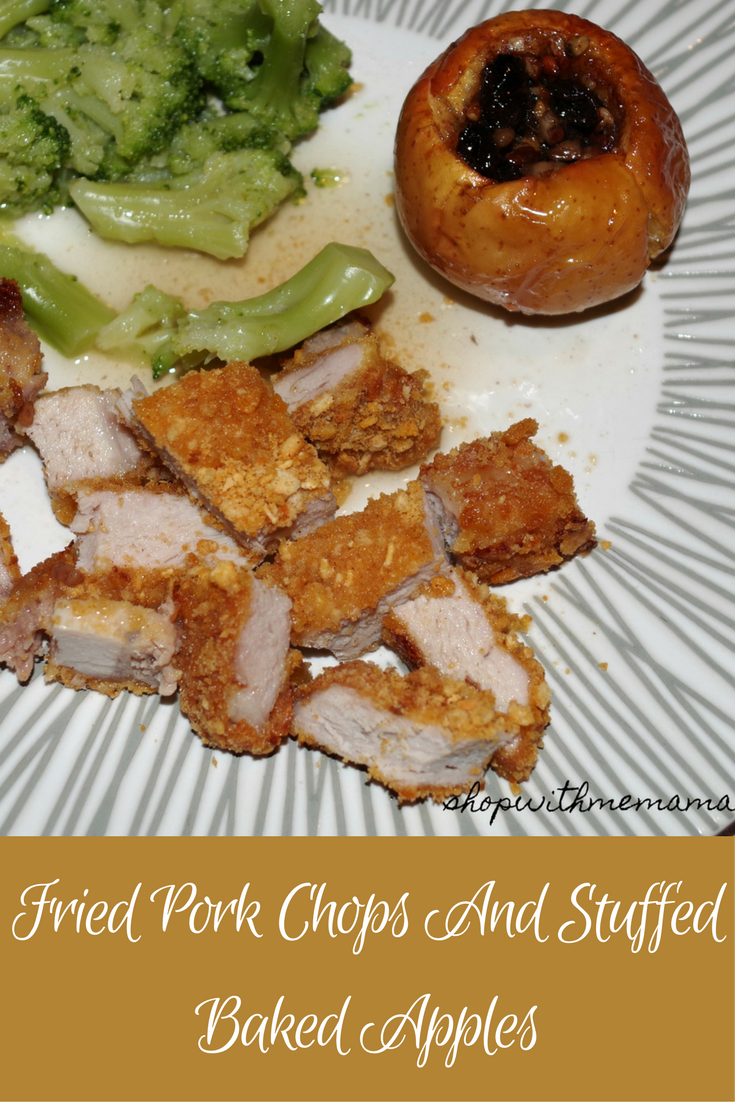 Fried Pork Chops And Stuffed Baked Apples
When I first thought about making this dish, I was put off because I thought it would take me FOREVER to make. You know what? It did not. It was one of the easiest meals I have made for my family for a long time.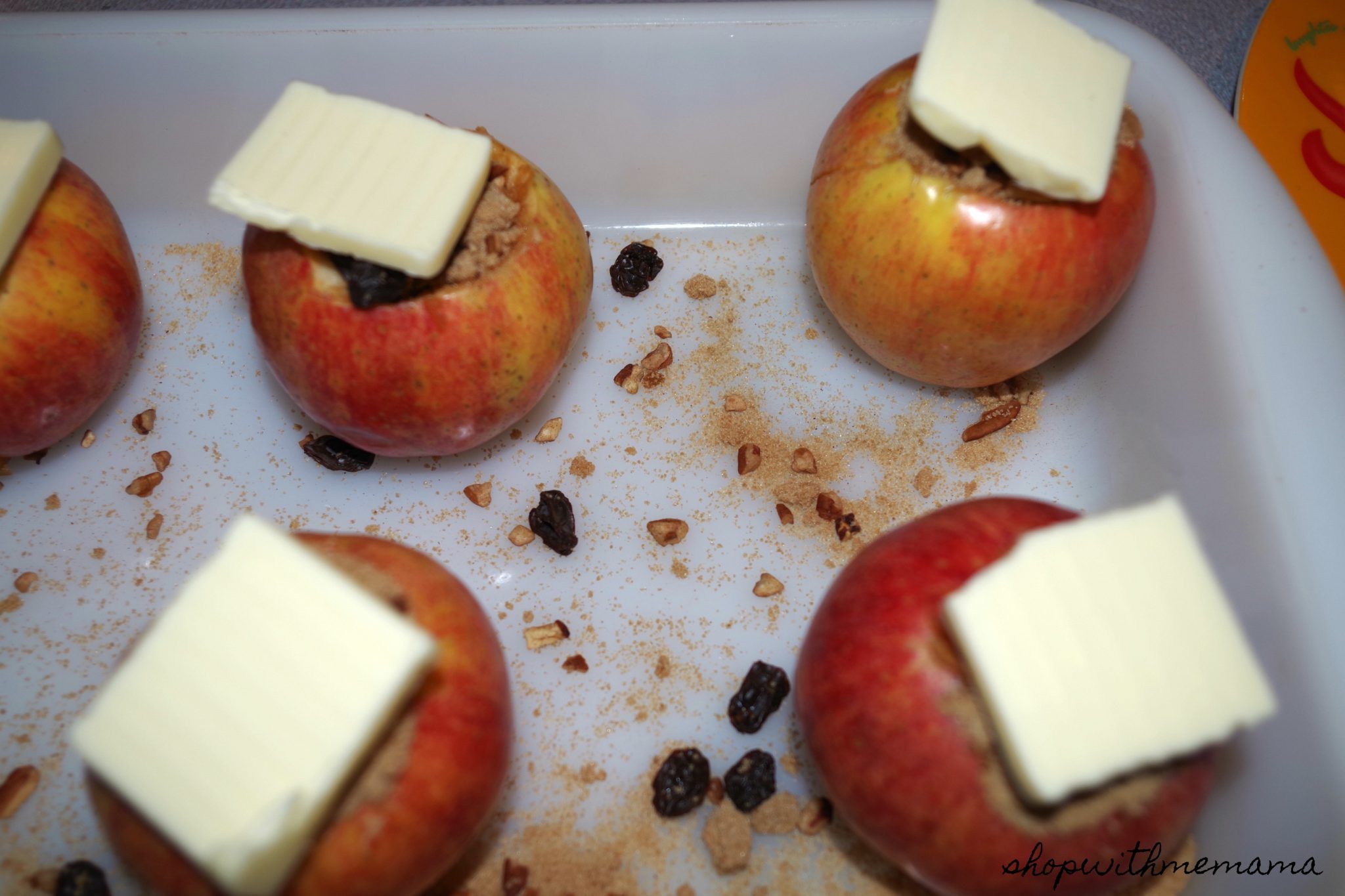 Of course, I did not know the first thing about baking an apple or what to put in it, so I Googled it. I came across a blog and a yummy recipe and so that is the recipe I followed for the stuffed baked apples! They turned out so good!! (I will be trying these yummy Baked Apples with Walnuts and Cream, next time).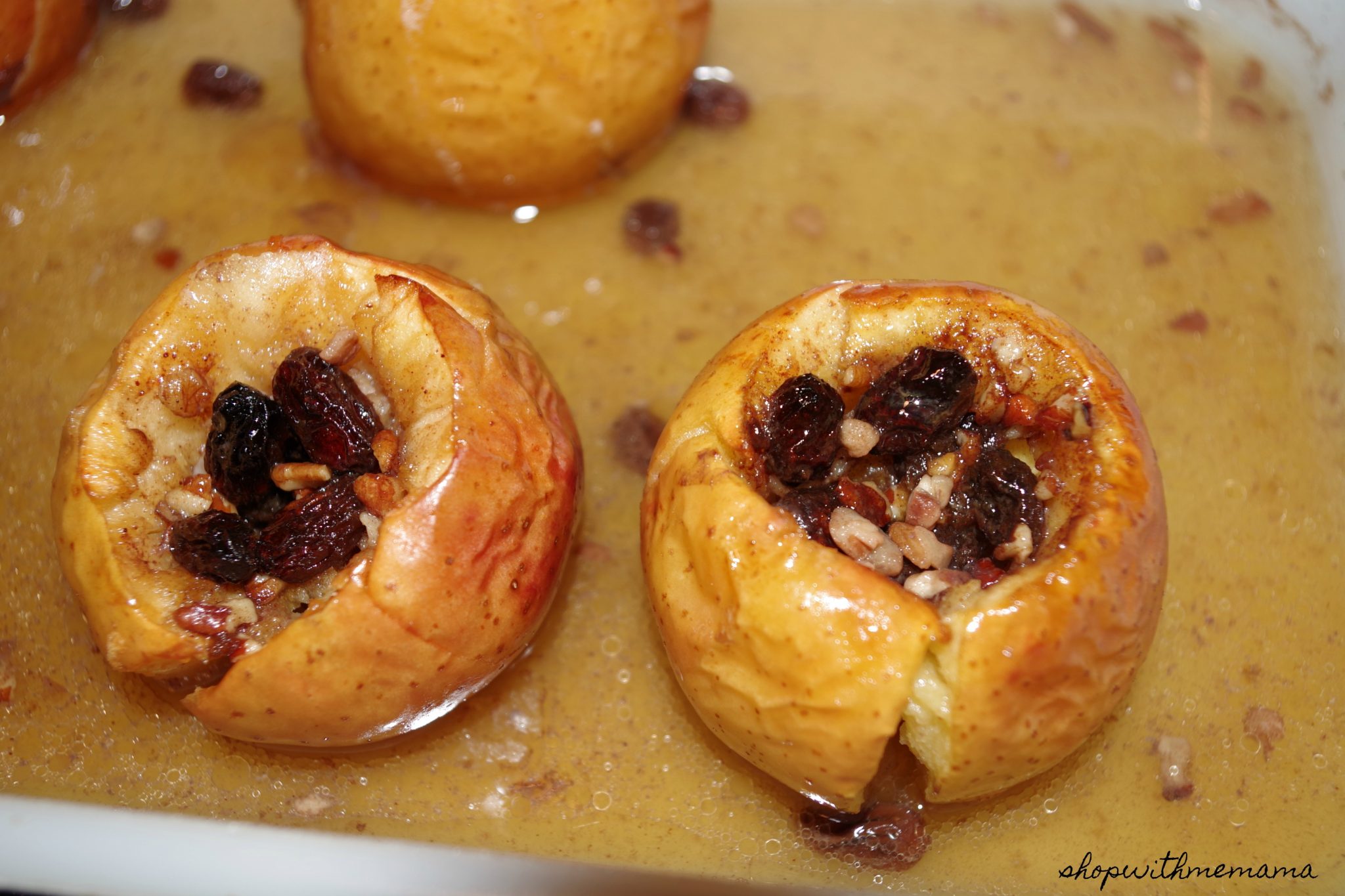 As for the delicious and moist pork chops I made, I just made them using a recipe that I have always used. I buy the pork chop coating I think it is from Kraft??? And then I coat the raw pork chops in egg and then coat with the coating from the box and then bake in the oven for a bit. They turn out SO yummy and tender!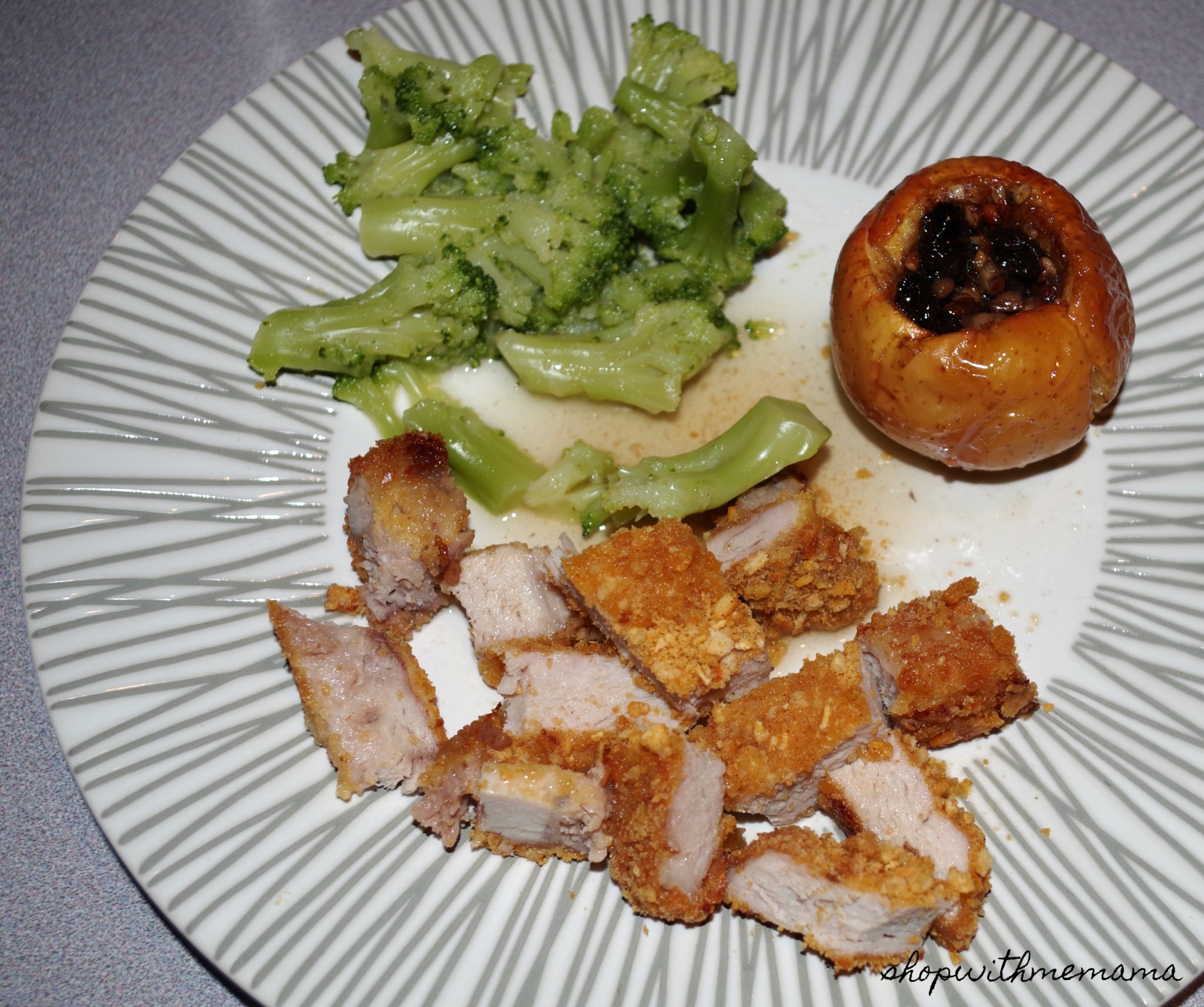 I cut up the pork chops for my kids because they like it like that. But man, you add some delicious veggies and you have one yummy meal! Sure, it isn't the healthiest, but my whole family will eat it up and want seconds! This is definitely a filling dinner everyone enjoys! Here is also a delicious Pecan Pork Chops with Strawberries, Bacon, Arugula & Goat Cheese recipe, that I am trying next, YUM!
What Kinds of Meals Do You Like Making For Your Family?
Pin It!