*Products received. Opinions are my own. This post includes my affiliate links.
If you are not into all those plastic toys that are being sold nowadays, I recommend checking out Cubbie Lee Toys. They sell fun classic wooden toys for boys & girls! They have quite the assortment too.
I was sent the 70 piece wooden toy train set and the wooden fruit cutting toy set with knife and cutting board. These are really cute wooden toys and my 4-year-old likes playing with them.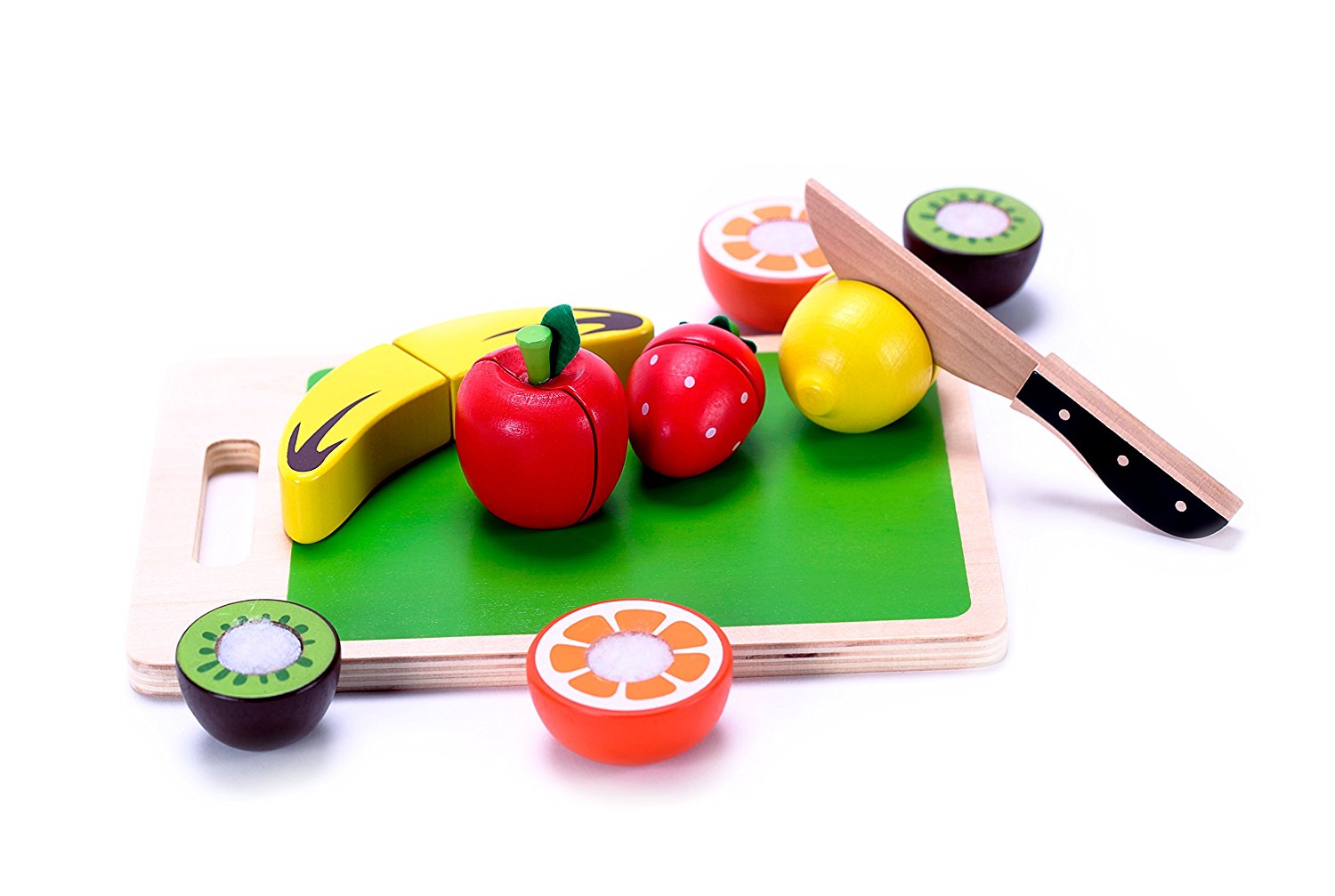 The Wooden Fruit Cutting Toy Set is really cute. It has velcro in between the slices of wooden fruit. The wooden knife 'cuts' through the fruit and the velcro comes undone. The cutting board it comes with is just like a real cutting board with a green, textured side to cut the fruit or you can turn over the cutting board and that side is just wood.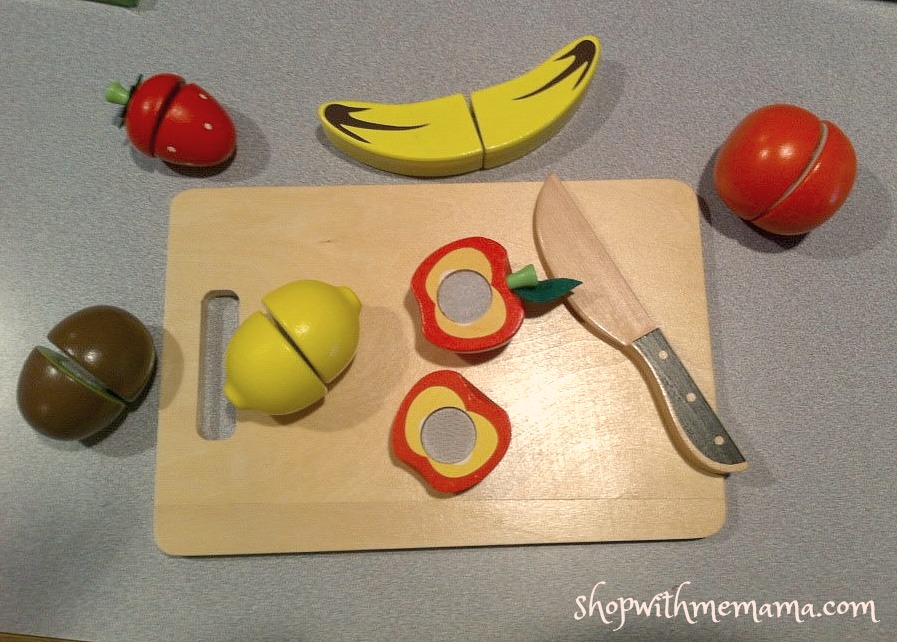 My boy loves cutting up his fruits alongside me when I chop up veggies/fruits for lunch or dinner. This is a really cute set and I love that my child can pretend to cut up his fruits. This is a great addition to any pretend kitchen!
Features Include:
A beautifully crafted Fruit Chopping Set including a knife, chopping block, kiwi, lemon, orange, strawberry, banana and apple

Made from durable and sustainable wood, with long-lasting Velcro to secure the fruit pieces together

Perfect for 3-year-olds, as they begin to master the art of pretend play
The 70 Piece Wooden Toy Train Set is really cute and fun. It is extremely durable and strong. No worries on putting the tracks together and having them break because these are really strong pieces of track. There are a lot of pieces, so, of course, is prepared for some setting up time, but once it is done, it is so much fun to play with.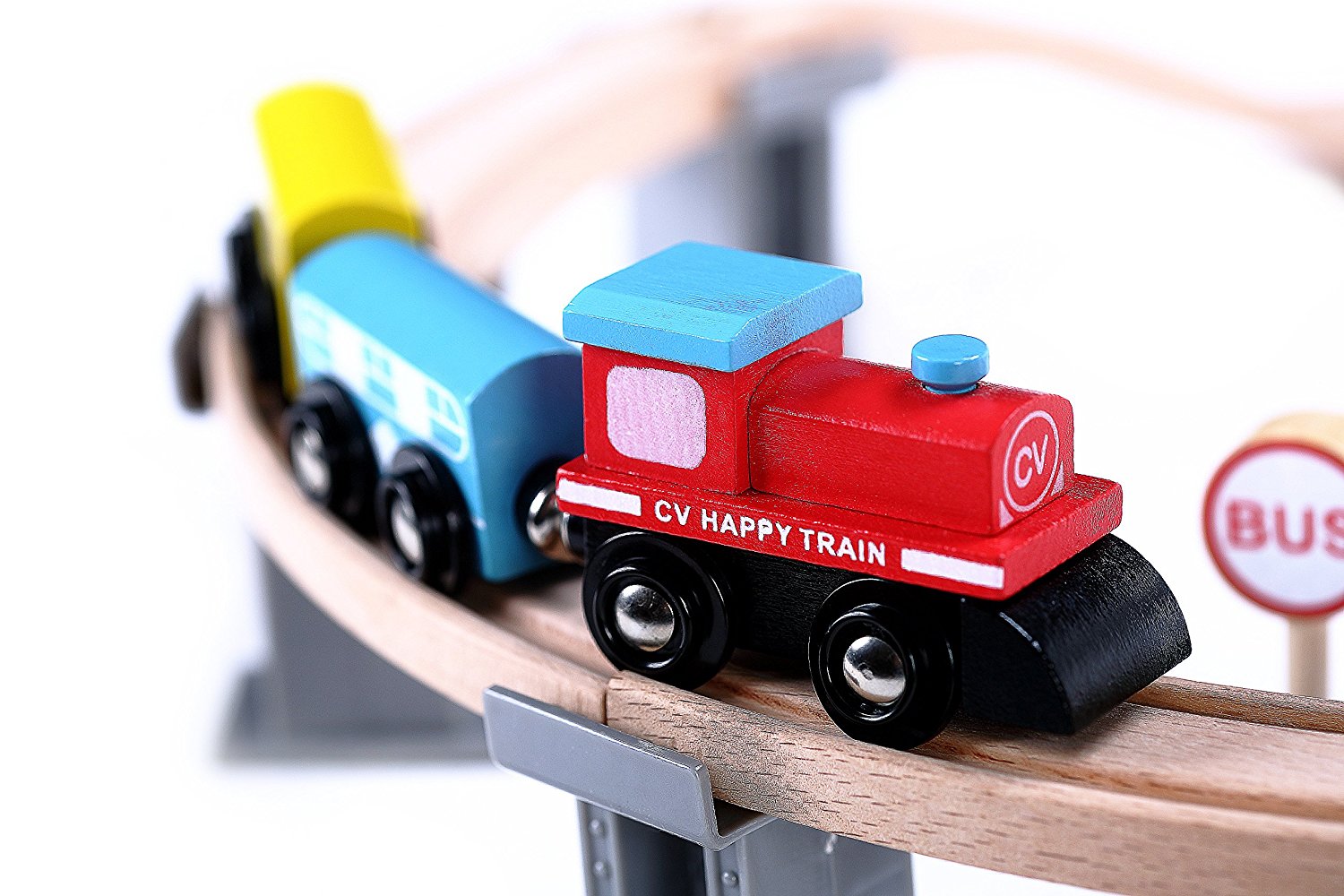 Of course, when I got it all setup, my 4-year-old tore it apart in a fit of anger, so there is that for you. So, no pictures of the beautifully set up train. I was so mad. I think we will be donating this train set to some child in our community, because my 4-year-old, after throwing a fit like that, will not be rewarded with this train set.
Features Include:
70 piece train set, including elevated track, suspension bridge, three-part train, railway crossing and lots of additional scenery

Measures 43 x 26 inches – perfectly sized for 2 years and beyond

Made from durable and sustainable wood – crafted so that the pieces easily fit together

A classic wooden toy that makes the perfect gift

Covered by a 5-year warranty, and tested to the very highest safety testing standards, for total peace of mind
So if you are looking for really great, wooden, natural toys for your little ones, I recommend buying from Cubbie Lee Toys. They really are great toys.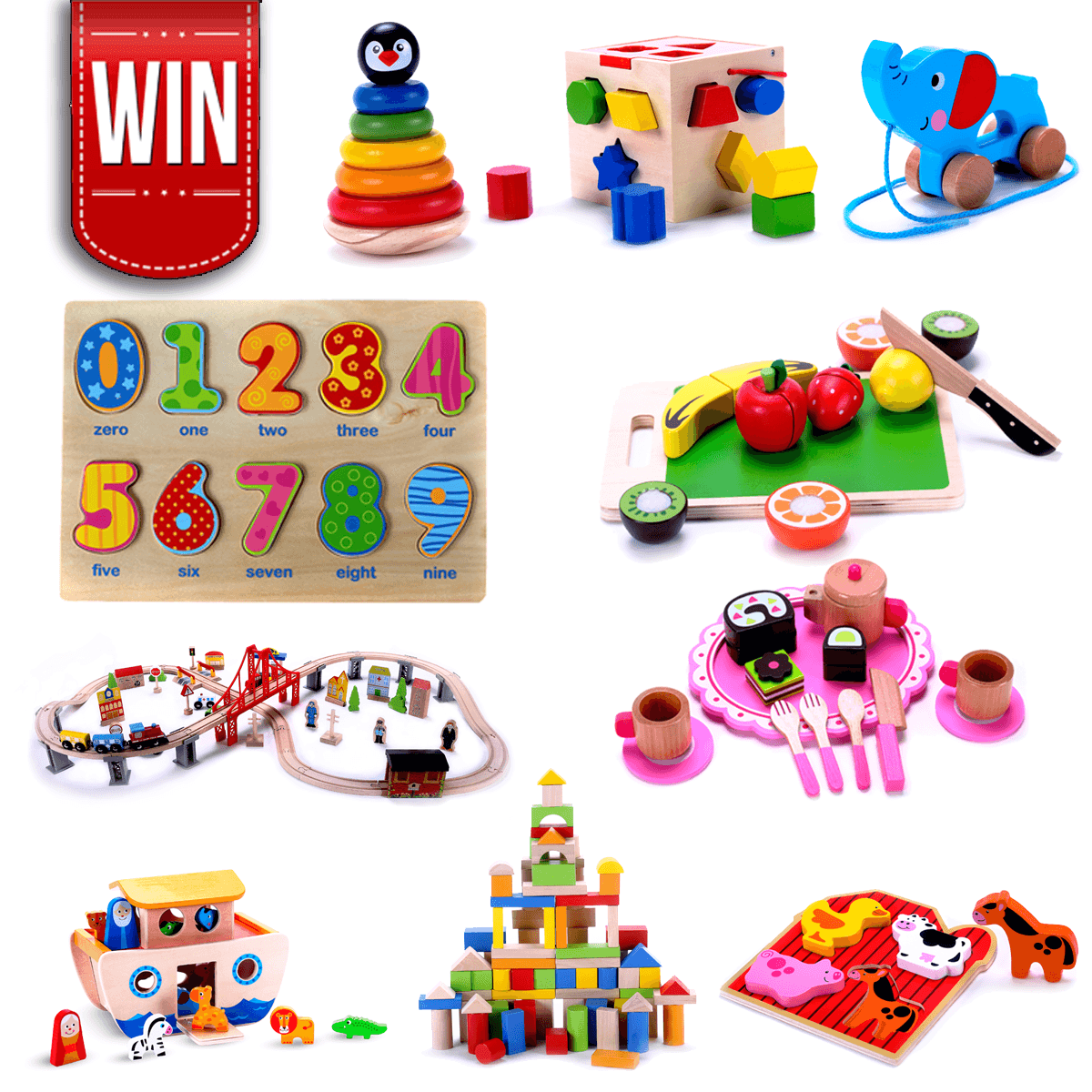 HUGE Weekly Giveaway!
I wanted to let you all know about a huge weekly giveaway that Cubbie Lee has going on, each week! They have a weekly giveaway of $195 worth of toys! To enter, please visit this link! Good luck!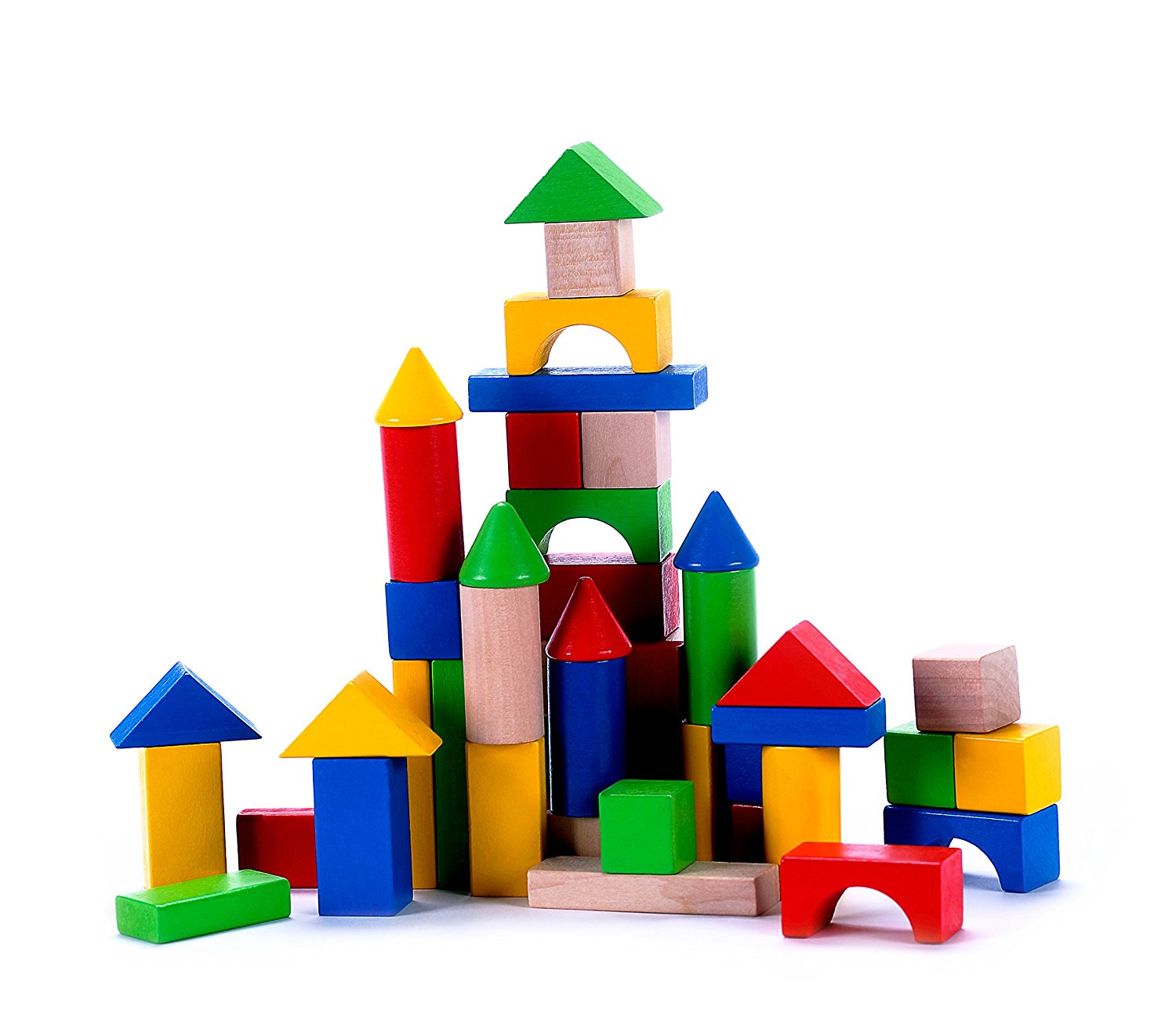 My Giveaway!
Now onto my giveaway for you! One person will win the 50 Piece Wood Building Blocks! Yay!
Rules
The contest is open to US 18+. Giveaway will end on January 31, 2017, at 11:59 PM MT. The winner will have 48 hours to confirm their win, after I email them, or a new winner will be chosen. I am not responsible for lost or stolen mail.