Easter will be here this Sunday, are you ready? Do you prepare Easter baskets for your kids? Does the Easter bunny hop over to your house and hide the Easter eggs and bring fun Easter Toys for your kids? The Easter bunny comes to our home and he is quite nice! He likes to hide all of the Easter eggs my kids colored the night before AND he brings fun Easter toys!! My kids are getting excited for Easter this Sunday! Yay!
*This post includes my affiliate links.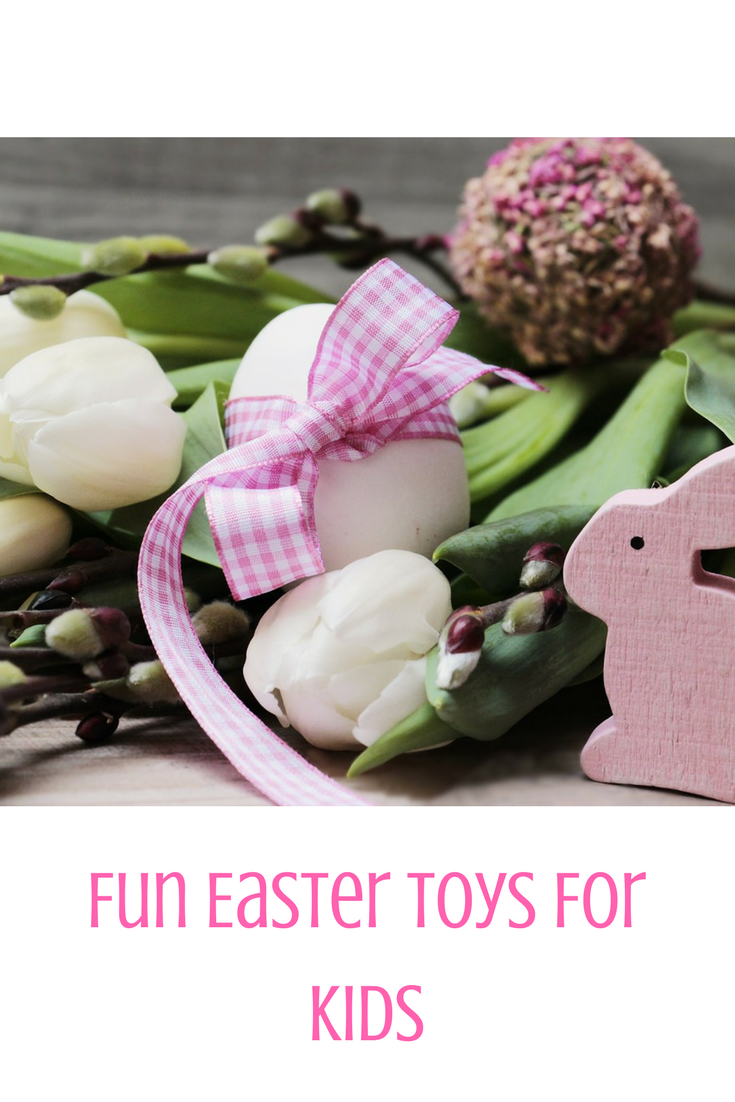 Fun Easter Toys For Kids!
There are plenty of fun ways to prepare an Easter basket! There are a lot of fun Easter toys for kids and I have a few that are worth mentioning to you from Jakks Pacific. Oh, the cute toys and collectibles will have your kids wanting more and more of them! They are too cute not to mention to you and they are affordable! We all like that, right?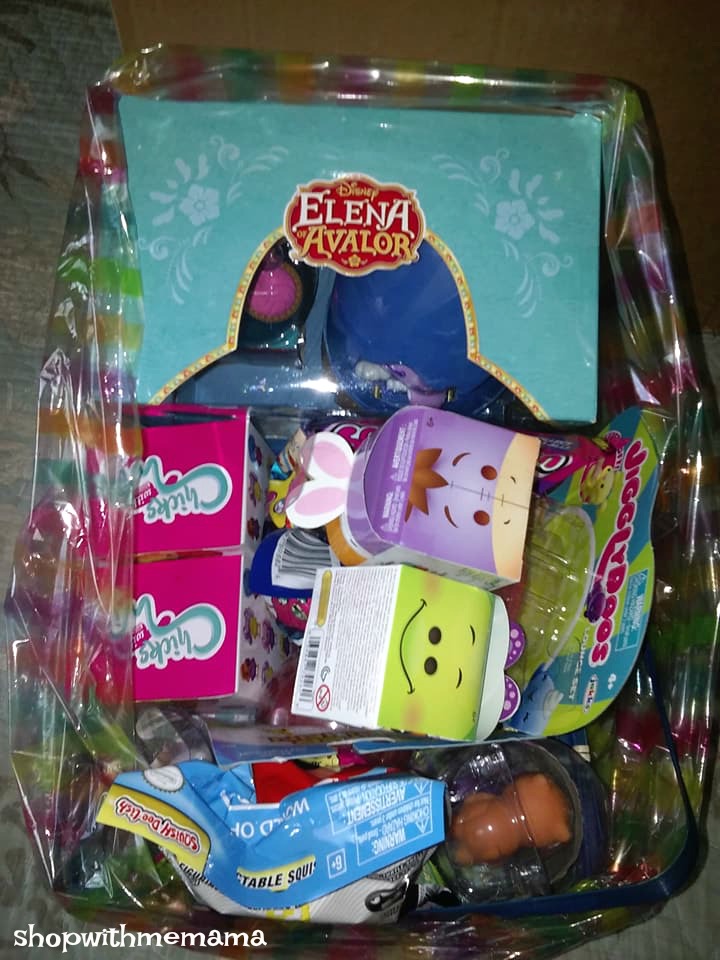 If you are looking to avoid a sugar overload this Easter, then check this out! JAKKS Pacific has exciting Spring Collectibles hitting shelves now at wallet-friendly pricing, perfect for any Easter basket. Hot new items include Chicks with Wigs, JigglyDoos, Squish-Dee-Lish, Disney's Tsum Tsum, and Daniel Tiger's Neighborhood!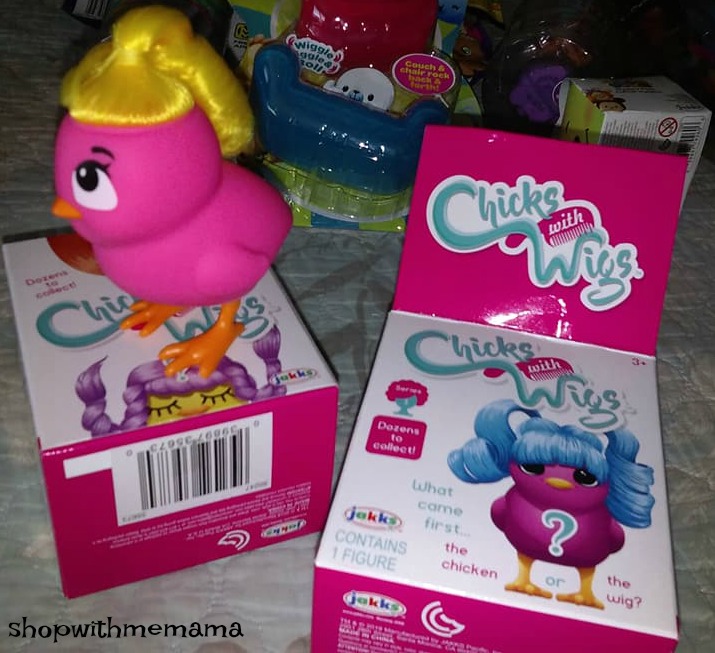 First up, they have Chicks with Wigs! These collectible figures are a stylish and comical line that is sure to make kids laugh. Packaged in blind boxes, with dozens to collect, Chicks with Wigs figure to feature a variety of chicks with different hairstyles, colors, eyes, and glasses! Currently, only available at Walmart, Chicks with Wigs have over 24 different Chicks to collect and retail for only $3.99 – Perfect for your Easter needs!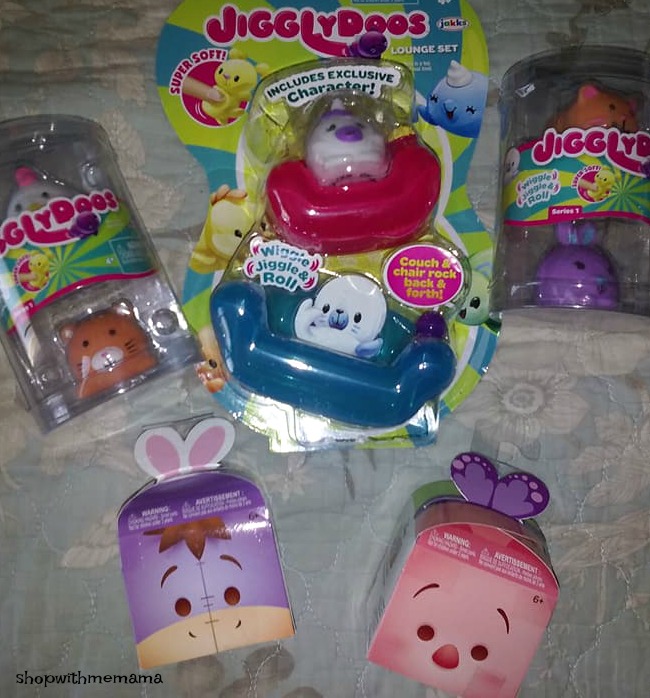 Keeping up with the fun collectible trend, this spring we're getting Jiggly with it – JigglyDoos that is! JigglyDoos are cute little animal friends that live in a whimsical world where everything wiggles! So bring out your dance moves and see if you can keep up – they sure do love to jiggle, wiggle and roll!
JigglyDoos are soft, squishy, and jiggly and they come in so many adorable colors and shapes! Series No.1 introduces over 30 lovable characters like unicorns, bunnies, narwhals, bears, and more! We can't wait to see who you choose as your JigglyDoos dance partner!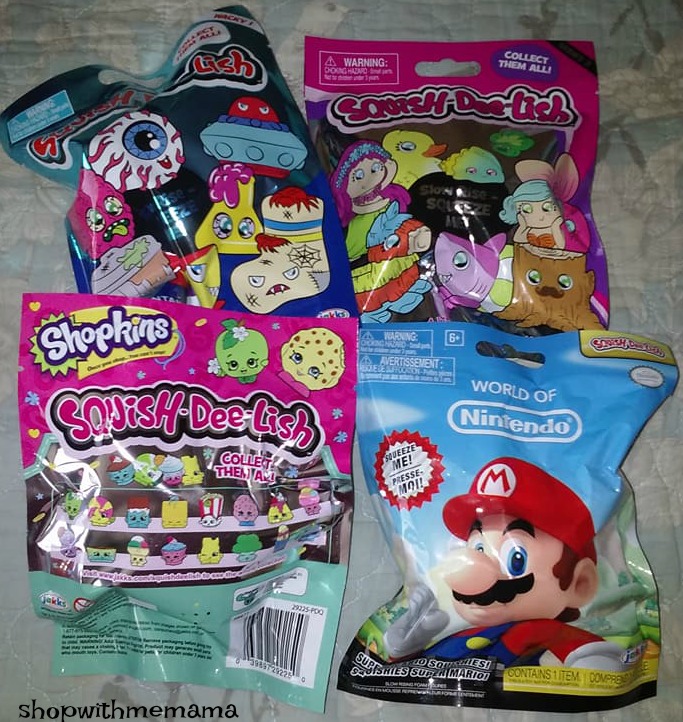 Just when you thought things couldn't get squishier – Jakks is bringing to you, not one, not two, but SIX new Squish-Dee-Lish lines! That's right, over 100 new adorable squishies to collect! Continuing our classic and Shopkins lines, Series No.3 is currently on the shelf now!
Joining them this Spring we also launched our JUMBO Squish-Dee-Lish, standing about 7-inches tall, these collectibles are extra-large and extra adorable!
And now we are ready to watch your collections grow even larger with our newest collections, Wacky, World of Nintendo, and Disney's Tsum Tsum Squish-Dee-Lish! All properties feature fun and exciting new characters in different squishable shapes and sizes! These are perfect for mom, dad, kids, grandparents, and even the Easter Bunny!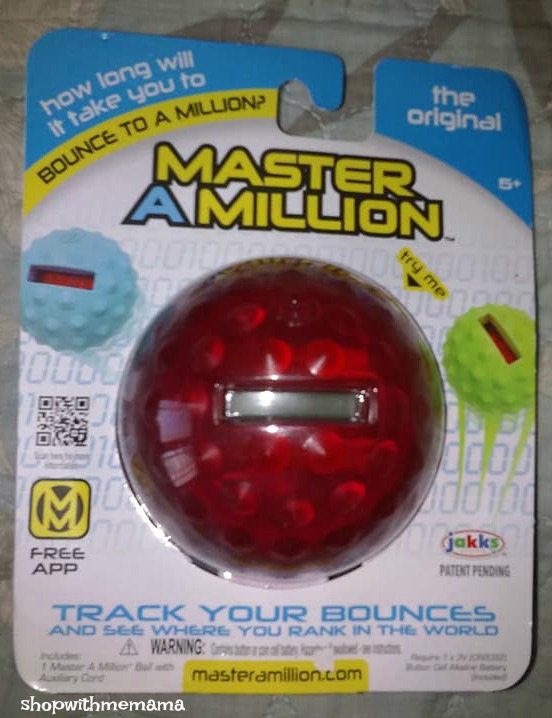 How long will it take you to Master A Million? Whether you're playing catch with friends or bouncing on your own, your Master A Million ball will be keeping track of how many times it is bounced to see how long it takes you to get 1, 000, 000 bounces!
your ball will give you encouraging messages when you hit key milestones, and you can compete with siblings, friends, and players around the world as your score will be available to track online. Take your ball with you wherever you go so you're always ready to up your score! will you be the one who hits a million first? get started bouncing today! batteries included. For kids ages 4+.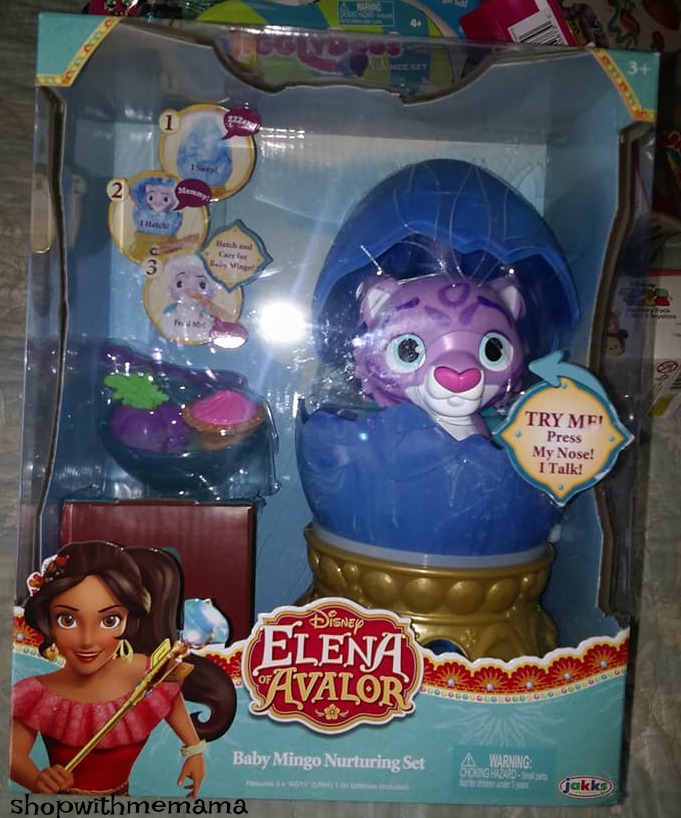 Disney's Elena of Avalor is an animated series that follows the story of Elena, a brave and adventurous teenager who saves her kingdom from an evil sorceress, Shuriki, and must now learn to rule as a crown princess until she is old enough to be queen.
Set in Avalor, an enchanted fairytale kingdom inspired by diverse Latin cultures and folklore, Elena of Avalor's journey will lead her to understand that her new role requires thoughtfulness, resilience, and compassion, the traits of all truly great leaders. Buy the adorable Nurturing Sets Assortments! So much fun!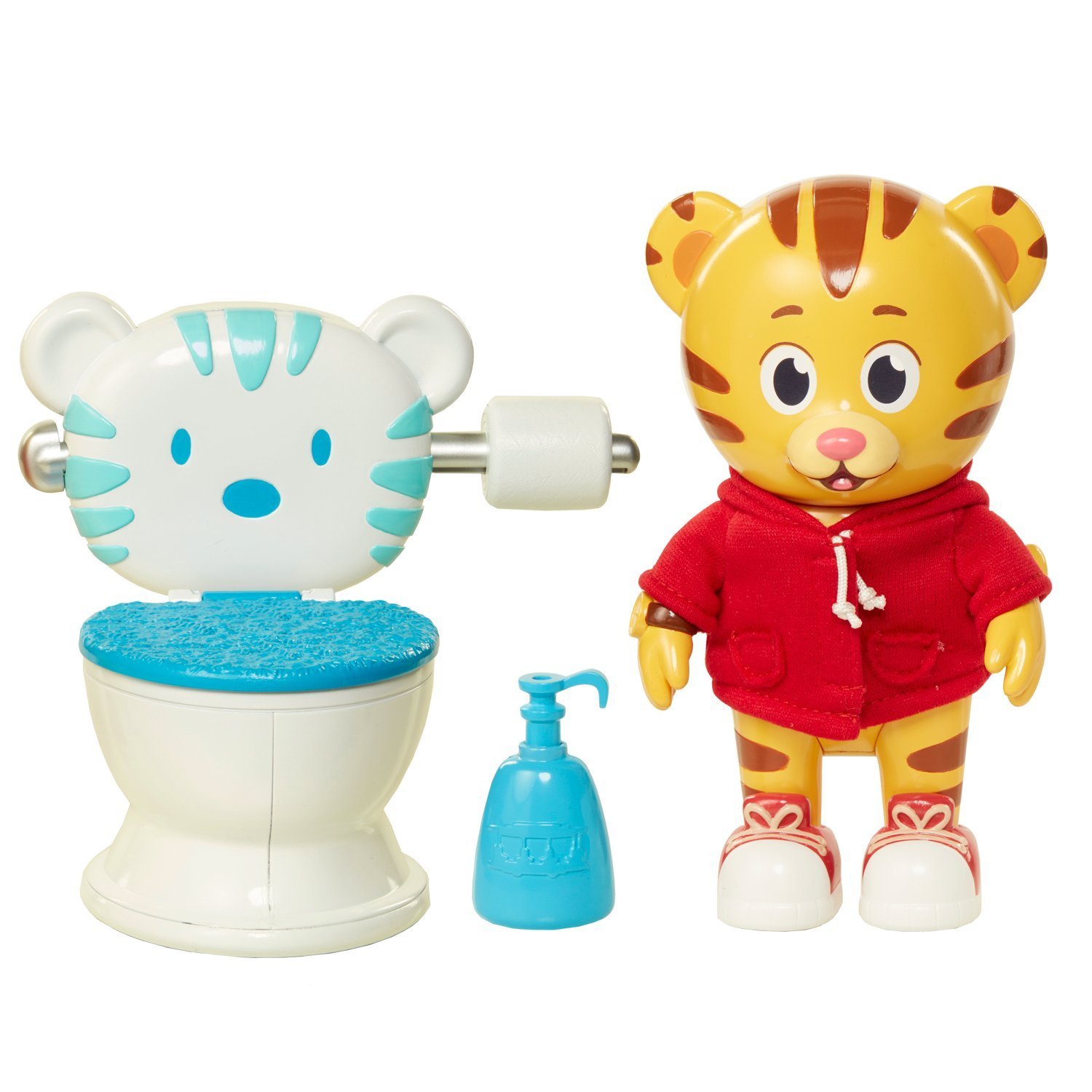 Last but not least, it wouldn't be playtime without our good friend Daniel Tiger! Brand new this Spring, Daniel is learning how to use the potty! Potty Time Daniel is the newest item in Daniel Tiger's Neighborhood, where kids can learn important lessons through imaginative play! Simply push the handle to hear real flushing sounds and sing the Potty Song with Daniel!
The set includes a pretend soap bottle and a toilet paper roll that really spins! You can find Potty Time Daniel at retailers now.
Buy
You can purchase any of the Fun Easter Toys For Kids you see above, just by clicking on the links included in the article.