Have trouble focusing at work? Trouble sleeping? Stressing? Female issues – PMS, menopause, low libido? Don't sweat it. Functional Chocolate Bars has a bar that is right for you! I received an assortment of these delicious chocolate bars and each one has been doing something different for me!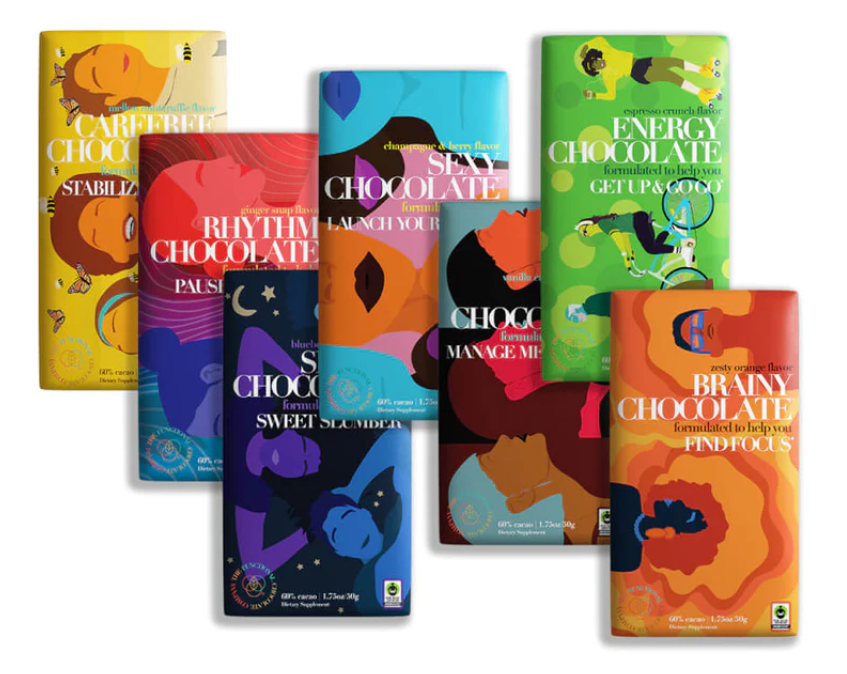 What The Heck Are Functional Chocolate Bars?
Great question! Functional Chocolate Bars are health chocolate bars that can help you with issues you may be having! Functional Chocolate is providing sweet solutions across the country.
These taste just like chocolate bars (duh!!) and are so delicious! It is so hot here so I keep ours in my fridge! When I ate the Sexy Chocolate bar it really did help with my libido (Yep, I ate the whole damn bar!)! I have none (poor hubs and hello TMI!) so this chocolate bar REALLY helped! Just wanted to share that!
I also tried out the Sleepy Chocolate Bar and they helped me sleep SO much better than any other night recently! So that really does help too! I slept so well! I always feel SO much better after getting enough sleep! Makes such a difference in my mood! I ate HALF of the chocolate bar just so you know 🙂
Today, I will be nibbling on the Carefree chocolate bar for stress! Because I have a TON of stress and anxiety lately because my kids go back to school next week (where did the summer go????) and it always gives me anxiety I don't know why! Probably because our routine will change again! I HATE change! I might need to eat the WHOLE bar! Ugh!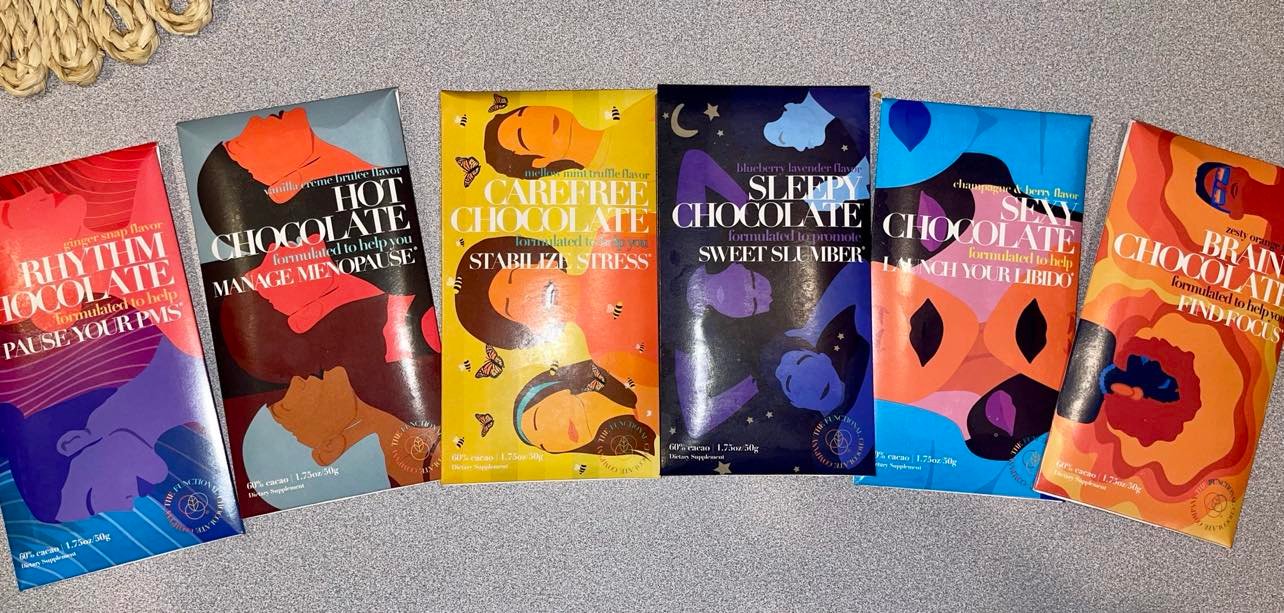 FAQs
How Much Should I Eat?
A single serving is TWO squares. However, it is completely safe to eat a full bar or more in a single day if you want to indulge. Each bar is labeled with usage instructions as well as a recommended maximum daily intake.
How Will These Make Me Feel?
Functional Chocolate bars are not psychedelic and will not lead to any feelings of inebriation. However, each individual reacts differently, and feelings of relaxation, loss of inhibition, and relief from symptoms may occur spontaneously. Certain ingredients may require several doses before full effects are realized.
Are These Safe For Everyone To Devour?
Absolutely. While their original formulations were designed to target common everyday conditions primarily for women, all ingredients are safe for men, women, and young adults over the age of 12.
Where Should I Store These Chocolate Bars?
Just like all chocolate products, Functional Chocolate should be stored in a cool, dry, dark place, away from strong odors which can permeate the delicate flavor (I keep mine in my fridge). While they do include a Best By Date of 2 years from the date of production, properly stored, dark chocolate is shelf stable for years. Once opened, storing in a sealed container will maximize the shelf life and taste of your chocolate. Chocolate can also be placed in the refrigerator or freezer for longer-term storage.
Can I Cook With This?
If you do cook with these chocolate bars, just remember that heating the active ingredients and botanicals can reduce their efficacy, so they do not recommend cooking with Functional Chocolate. However, Functional Chocolate pairs well with many snacks and beverages.
Can I Consume These If I am Pregnant or Breastfeeding?
When used as directed, we believe these products to be safe during pregnancy based on available data as well as decades (and sometimes centuries) of recorded use. Since scientific studies on the safety of herbal medicine during pregnancy is sparse, we encourage every woman to review all functional foods and supplements they are using with their health care provider.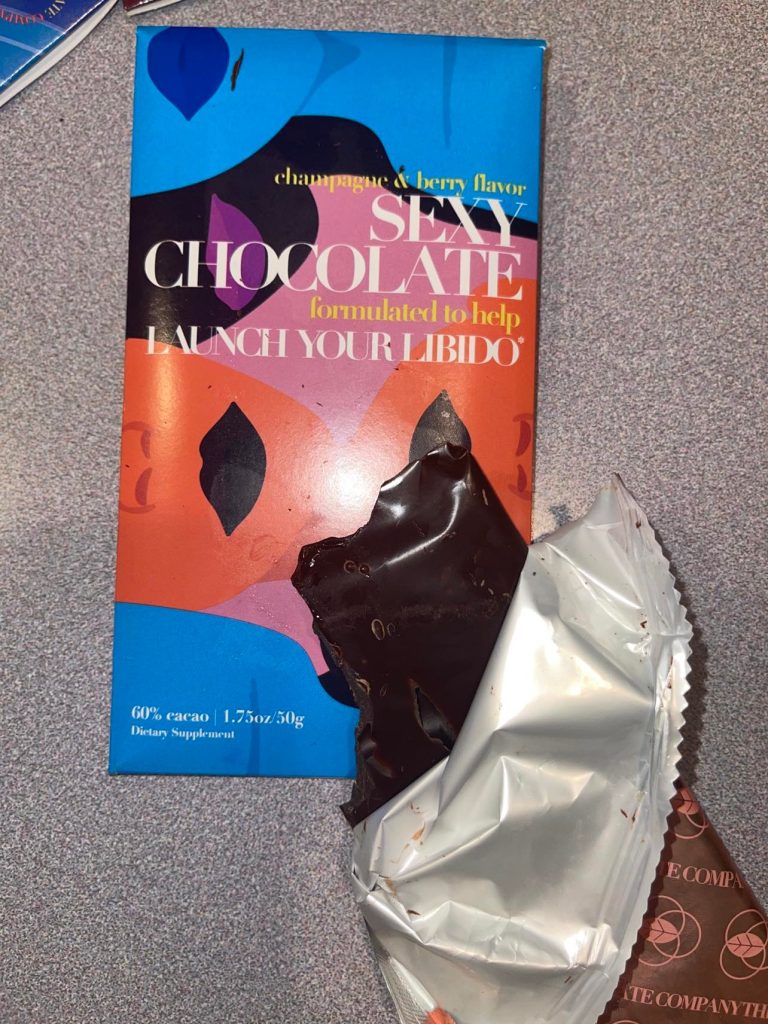 The Origin of Functional Chocolate Bars
There is no greater motivator than a parent trying to ease their child's pain. But sometimes, even when you have all the knowledge, you don't have all the tools. So co-founder and single father Chris Peruzzi built them. By pairing his decades of natural product knowledge with decadent chocolate, he created the first Functional Chocolates as a fun, effective way to care for his kids (and adults!) everyday health realities including his daughter's debilitating PMS symptoms and son's stress and anxiety.
Today, Functional Chocolate Bars can be found in hundreds of stores nationwide. But they have got a lot more cooking. Chris and the team constantly ideate and formulate tasty new creations to solve more of our everyday health realities. Be on the lookout for more tasty and helpful chocolate bars coming your way!
Buy
You can check out the different chocolate bars they have on their site here: https://funcho.co/.
Win
One person is going to win a Health Realities Starter 4 Pack! Yay!
That includes the following chocolate bars:
*Brainy
*Carefree
*Energy
*Sleepy
Rules
The contest is open to US 18+. The giveaway will end on September 4, 2022, at 11:59 PM MT. The winner will have 48 hours to confirm their win after I email them, or a new winner will be chosen. I am not responsible for lost or stolen mail.