*Products will be received. Opinions are my own.
Every woman my age wants to stay  young-looking and not age. That is every woman's dream, to just stay young-looking. I hate so much that we have to age at all. It sucks and I don't feel like my age at all. It isn't fair, is it?
I always wondered how to get healthier, younger looking skin. I have tried so many beauty and skincare products in the past and some are awesome and some are 'meh'. But a few products I have found to be pretty good is products from Neutratone Skincare.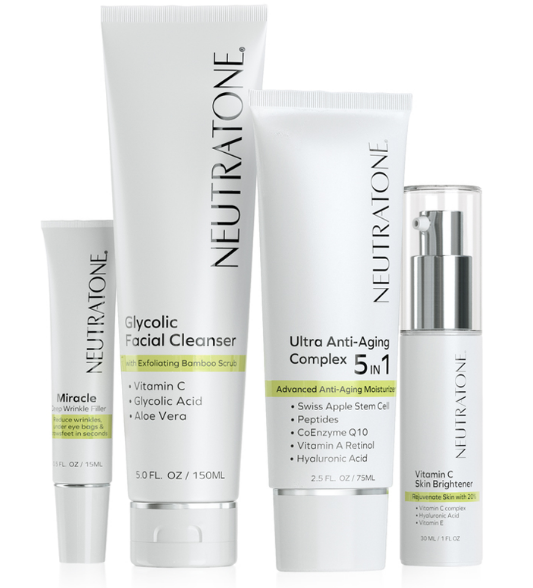 They have all sorts of products for almost every part of my face. For every wrinkle and for every crease, Neutratone has something for it. I have reviewed their products in the past and really liked the results I was seeing.

Since Neutratone and I have worked together in the past, they contacted me to work together again, for the holiday season and do something fun! Like THREE big giveaways!!  How does that sound to you? I knew you would all be thrilled!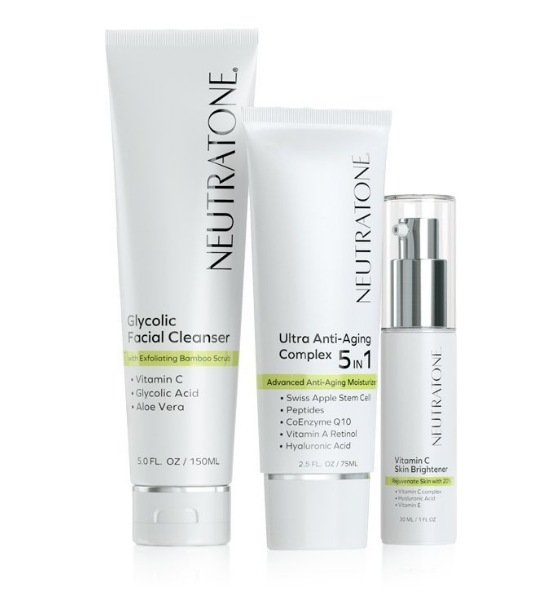 Buy
You can purchase Neutratone Skincare online at http://www.neutratone.com/.
Coupon Code!
Get 50% off your order at Neutratone Skincare by using Coupon code: NEWSKIN
Win
There will be three winners!
Winner #1 Will Win: Neutratone Lifestyle Package which includes 90 day Regimen Miracle Wrinkle Filler, Ultra firming Eye cream, Anti-aging hair, nail and skin supplement.
Winner #2 Will Win: 90 days Regimen with bonus miracle Wrinkle Filler
Winner #3 Will Win: 30-day regimen with bonus miracle Wrinkle Filler
Rules
The contest is open to US 18+. Giveaway will end on December 31, 2016, at 11:59 PM MT. The winner will have 48 hours to confirm their win, after I email them, or a new winner will be chosen. I am not responsible for lost or stolen mail.