If you are anything like me, you need a little 'noise' when you are trying to fall asleep and a good sleep mask! Ever since having my kids, I absolutely cannot fall asleep without my trusty sound machine! We love the Oasis Sleep Sound Therapy System.
I really don't know what I did before having a sound machine. I think my hubby and I just fell asleep to our favorite music, but that can interrupt my sleep too because if a good song comes on, I wake up and have to listen to it… I need a good, steady sound that won't change too much. With that said, I have a small list of things that will help you get healthy sleep with these tech gadgets you see below!
Oasis Sleep Sound Therapy System
Get Healthy Sleep With Oasis Sleep Sound Therapy System. Enjoy white noise, nature sounds and Bluetooth music with Sound Oasis' high fidelity stereo Bluetooth sound machine. Sleep sound therapy has never sounded this good – and neither has your music. Listen to built-in sounds or stream from your Bluetooth enabled device. Falling asleep has never been easier!
*Product was received. Find out how you can Get Healthy Sleep With Oasis Sleep Sound Therapy System!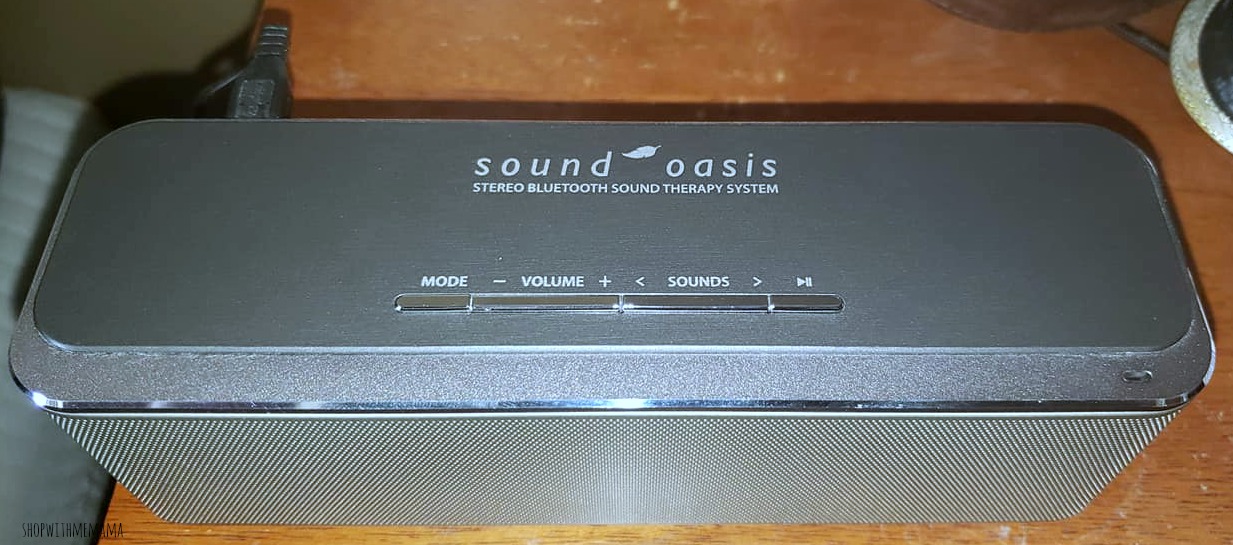 Relax or fall asleep with professional quality sound from the Sound Oasis stereo Bluetooth® sleep sound machine and speaker. High-quality aluminum construction ensures a durable experience that will last for many years. The super bass stereo sound from the dual speaker and subwoofer system creates a lifelike reproduction of music and sleep sounds.
The flexibility of this sound machine allows you to play high-quality built-in sounds or stream music via Bluetooth® stream music from your Bluetooth enabled devices such as a phone, tablet or laptop. Turn your device into the ultimate white noise machine using our white noise App, stream relaxing sleep music from your phone or play high fidelity white noise and nature sounds from the built-in sound card.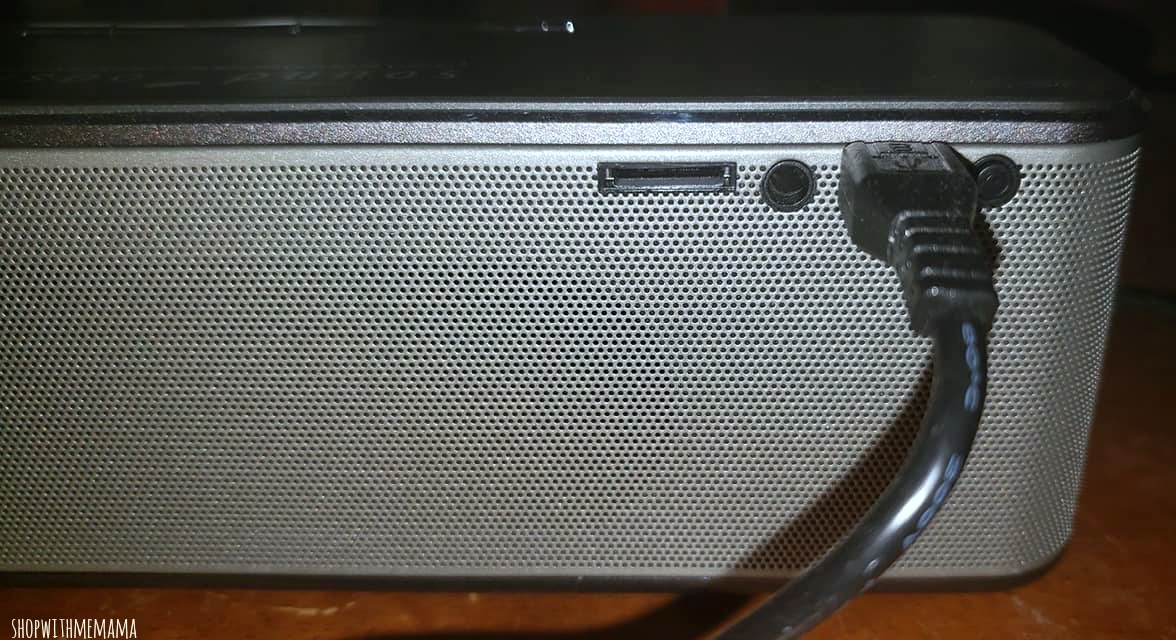 Includes:
Sound system
USB cable
Charger/Wall plug
SD card preloaded with 10 of our best sounds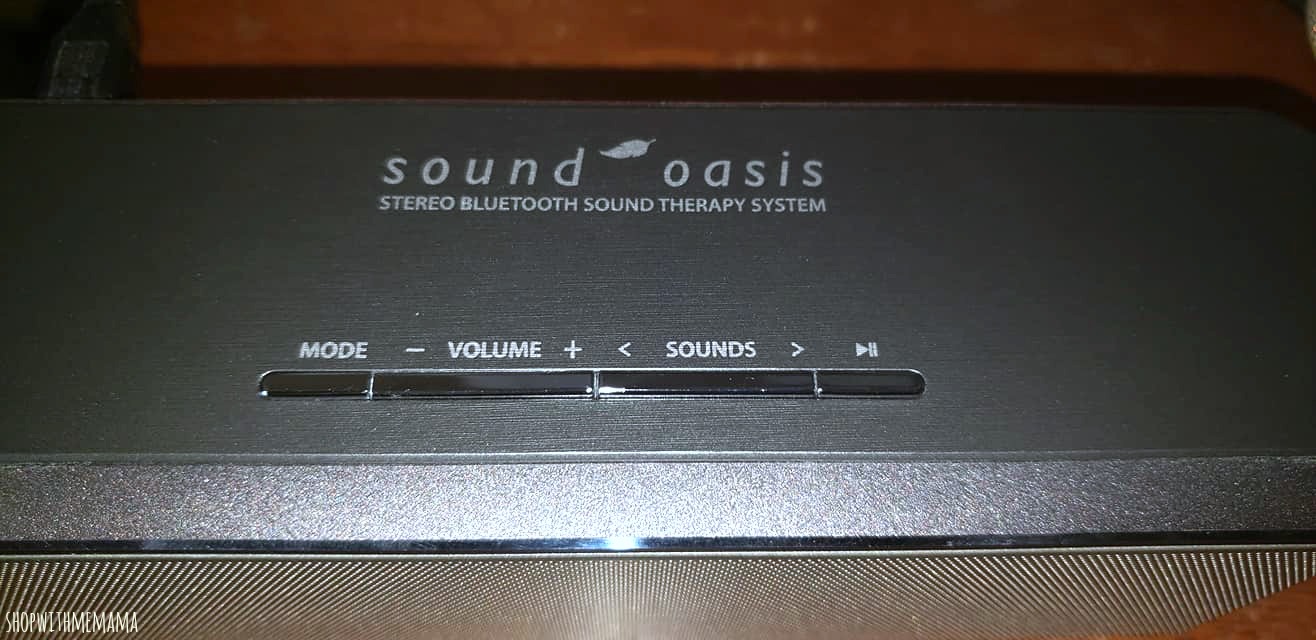 We received this and love it. It is compact and looks really nice so I can display it anywhere in my home. However, it will stay put right by my bedside so I can sleep soundly! There is a little button on the back of this sleep sound therapy system and after a while, the little button got stuck so my sleep sound therapy system would not turn on. I contacted the company, and they very quickly sent me a new one!
When I was without this sleep sound therapy system, I literally could NOT sleep. It was horrible! I am so used to this sound machine and having to be without it for a few days sucked! No other sound machines would help me.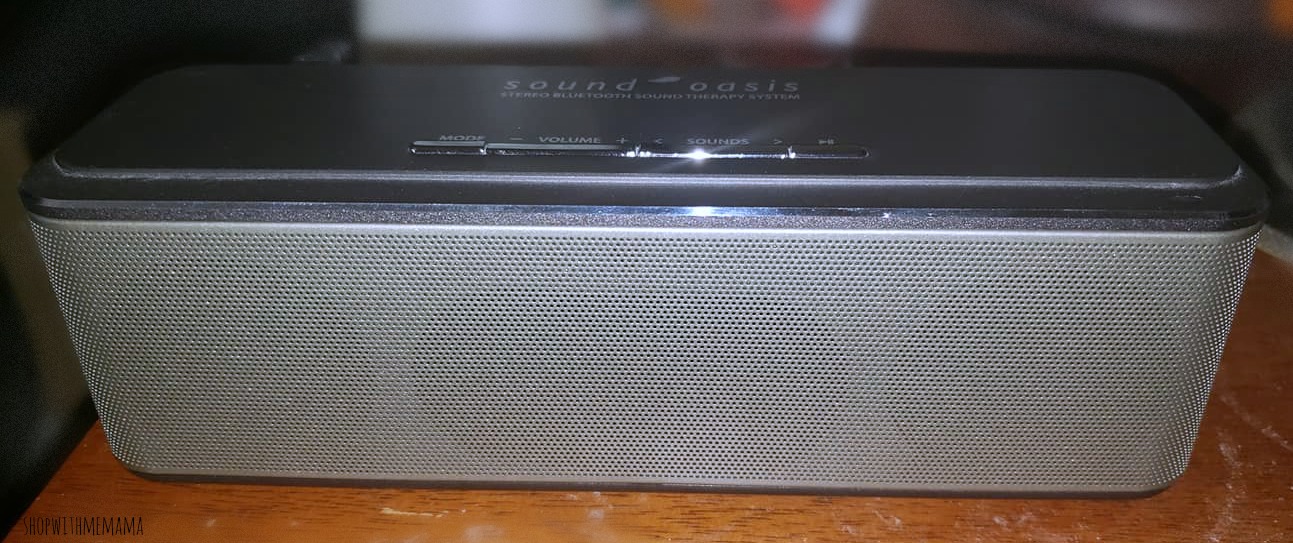 Now that I have it back again, I am sleeping SO much better again! I highly recommend this sleep sound therapy system! My hubby and I love it and can't sleep soundly without it! We love the deluxe sleep sound of this machine! So peaceful and so nice! Now, all we need is a sleep therapy pillow, sleep therapy pillow speakers, and sleep therapy mask!
Fans, Noise Machines, and Sensory Lighting
Some people find themselves sleeping better with a constant breeze or sound machine. Others have found their sleep routine improved with lighting automatically adjusting to the time of day. There are many gadgets, home goods, and gizmos you may want to explore to find the perfect sleep environment.
Trouble Staying Asleep? Try One Of These:
*Under-the-sheet fan to blow cool air between the sheets
*White noisemaker or a similar-sounding machine (like the Oasis Sleep Sound Therapy System)
*A wake-up light therapy alarm clock to ease you into the day
Shop!
This retails for $99.99 and you can purchase the sound oasis sleep therapy system online at https://www.soundoasis.com/. Get Healthy Sleep With Oasis Sleep Sound Therapy System!
Win
One lucky person is going to be sleeping a whole lot better soon! Enter to win a Sound Oasis Sleep Sound Therapy System!
Rules
The Contest is open US residents, ages 18+. The giveaway will end on September 17, 2019, at 11:59 PM MT. Winner will have 48 hours to confirm their win after I email them, or a new winner will be chosen. I am not responsible for lost or stolen mail.