Oh boy. There were times when my hubby asked me to trim/cut his hair and he ended up having to shave it off :/ I did not do a good job apparently. So, how do I get the perfect haircut at home? Ugh!
*This post includes my affiliate links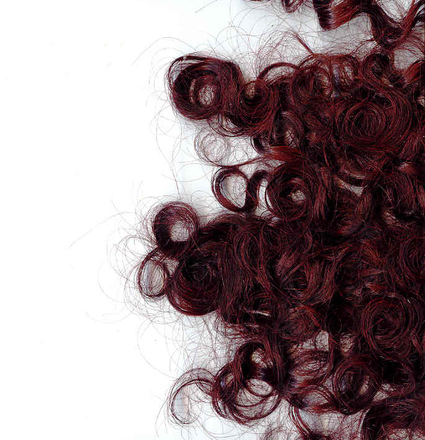 Now that I have little kids and have gained more experience in cutting and trimming hair, I can do it quickly now and not make mistakes. Well, not make too many mistakes. Lots of different types of razors available today and some of them are suitable for head-shaving. The main thing to look for on a razor is whether you want an electric or standard model. Electric models are easier to use and there are a lot of head-shaving razors on ProductExpert.com you can choose from.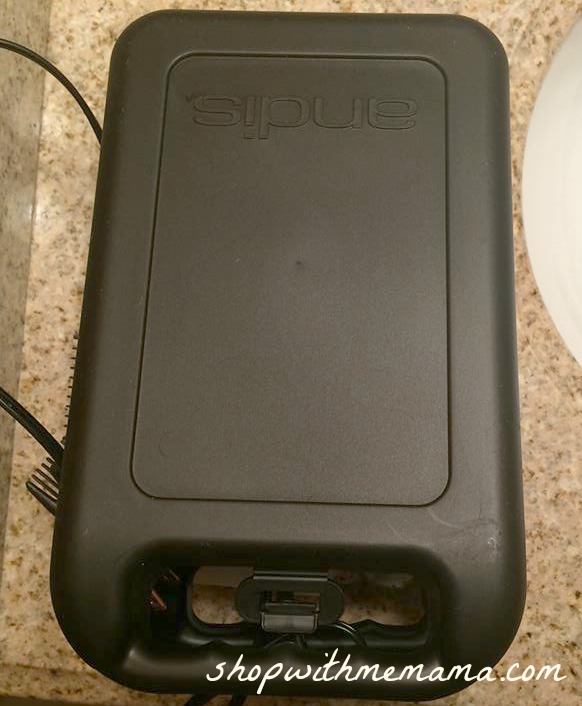 Nowadays anyone can get the perfect haircut at home. We started using Andis new At Home haircutting kit. My husband's hair was SO huge and curly. I told him it is time to get that haircut! I would not let him grow it any longer. Plus, he hated it because it was making him sweat and he thought he looked like a bum. I agreed.
The haircutting kit we received, has everything you need for a great, salon looking haircut. I felt confident cutting/trimming my hubby's hair because the shaver/trimmer worked so well. The device did not pull out his hair and was excellent at getting all the stray hairs on my hubby's neck. I have to say, I did a pretty darn nice job! The hair on the floor, though… GAH!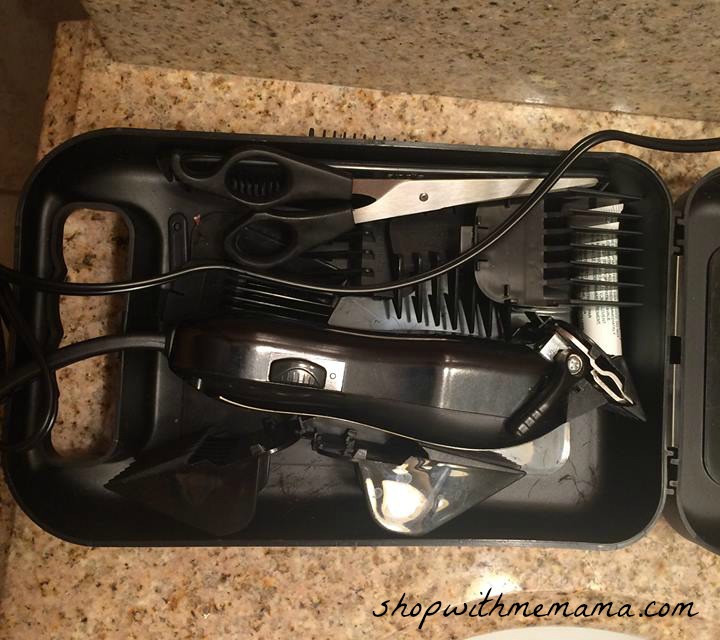 This kit comes with the following items:
Clipper
Stainless Steel Shears
Barber Comb
Tube of Blade Oil
Twelve attachment combs: 0 (1/16″) 1.5mm, 1 (1/8″) 3mm, 2 (1/4″) 6mm, 3 (3/8) 10mm, 4 (1/2″) 13mm, 5 (5/8″) 16mm, 6 (3/4″) 19mm, 7 (7/8″) 22m, 8 (1″) 25mm, blending comb, left taper, right taper
Hard Case
Blade Guard
This is a great kit to have in your bathroom cupboard so I can easily give my boys a haircut when needed and not worry about how the haircut will turn out. It is also good for beards too! Hey, I am getting so good at cutting hair, I should work at a salon…Nah, I will just keep doing what I am doing here at home 🙂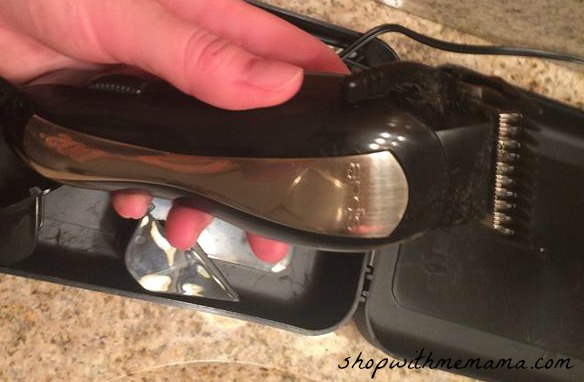 Andis is so excited that they have recently launched their consumer line with Walmart! Very cool!
Buy
You can purchase the awesome new Andis At-Home Kit online at Walmart.com or Amazon.com! It retails for $54.00. I am sure any guy would love to find this under the tree, Christmas morning!