Do you like your man to be clean-shaven? Or do you like him scruffy? Me, I like my man scruffy, but sometimes it is really nice to see him all cleaned up! That way, no lice! Yay!!!

*This post includes my affiliate links
Philips Vacuum Stubble And Beard Trimmer
My hubby received the Philips Vacuum Stubble and Beard Trimmer to review. He has a few trimmers, but most of them just don't work that great. He was excited to try this one out on his thick facial hair 🙂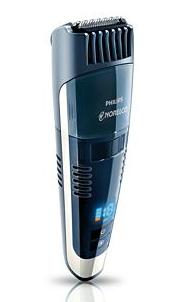 This is what he said to me after he tried the Philips Vacuum Stubble and Beard Trimmer…
"I really like the Philips Vacuum Stubble and Beard Trimmer. It shaves really well and I like that it has a vacuum that sucks up the hairs. It does not completely vacuum up the stubble, but I think that was because it needed to be emptied. It fits well in my hand and gets the job done quickly and I like that. A guy does not want to primp in front of a mirror for too long, so the quicker the better!"
He also used this to trim around his ears and neckline. It is powerful and does a great job of trimming. And, since I enjoy a bit of stubble on my hubby's face, this trimmer is my newest BFF! You see, this trimmer has a stubble comb that has been specifically designed to create the perfect stubble for your guy 🙂 Yay!!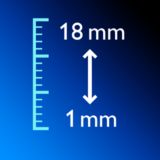 You can create the look you want, with the Philips Vacuum Stubble and Beard Trimmer. There are 18 secured length settings from 1mm up to 18mm and the stubble comb is designed to trim with more precision. You can also use it cordless or with the cord, for more freedom to trim! These are also maintenance-free blades, which means you don't have to oil them, they are always sharp and ready for use anytime!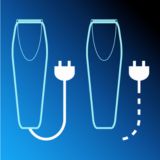 Features of the Philips Vacuum Stubble and Beard Trimmer:
*multi-functional display showing the battery status and hair length
*powerful lithium-ion battery with a quick charge so you can charge the product for only 1 hour for 50 minutes use
*Travel lock option protects your product against unintentionally switching on when you are wearing it in your bag
*When greater suction power and increased cutting speed is desired while trimming, simply press the Turbo Power Button
*The integrated vacuum mechanism absorbs cut-off hairs during use and gives you a cleaner washbasin after use
*Flexing guide comb that follows automatically every curve of your face for getting an even trim in an easy and comfortable way
So, lots of great features on this trimmer!
Buy
You can purchase the Philips Vacuum Stubble And Beard Trimmer online at Amazon.com!