*Get Your Home Ready For Spring With Yankee Candle! Products received. This post includes my affiliate links.
Spring cleaning my home is not something I enjoy doing. I tend to wait until the last-minute to clean, right when company is coming over or I get so sick of seeing it messy, I clean it. It can be overwhelming doing it this way. I must find a different strategy! Gah.
Get Your Home Ready For Spring With Yankee Candle. Yankee Candle has SO many yummy and pretty scented candles. But, they also have other products too, not JUST candles! That is what I love about this company!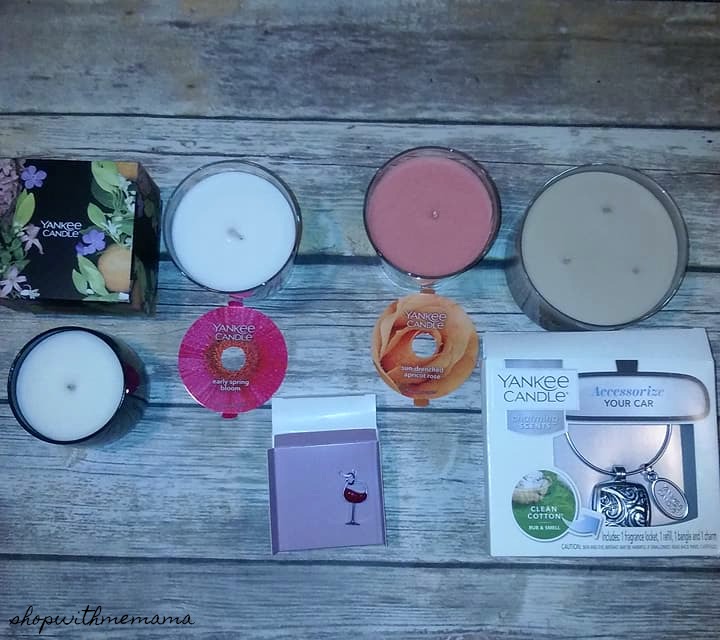 Yankee Candle carries:
Candles
Wax Warmers
Candle Holders
Candle Toppers
Candle Shades
Candle Trays
Oil Warmers
Candle Tools
Fragrance Spheres
Reed Diffusers
Room Sprays
Scenterpiece
ScentPlug
Fragrance Oil
Tarts Wax Melts and MORE!
See? So much stuff that Yankee Candle carries!
Get Your Home Ready For Spring With Yankee Candle!
I was sent some wonderful products and candles from Yankee Candle. I love everything I received. Just in time for spring, these candles and accessories are helping to make my home smell SO good! Now when people come over, my home smells SO good!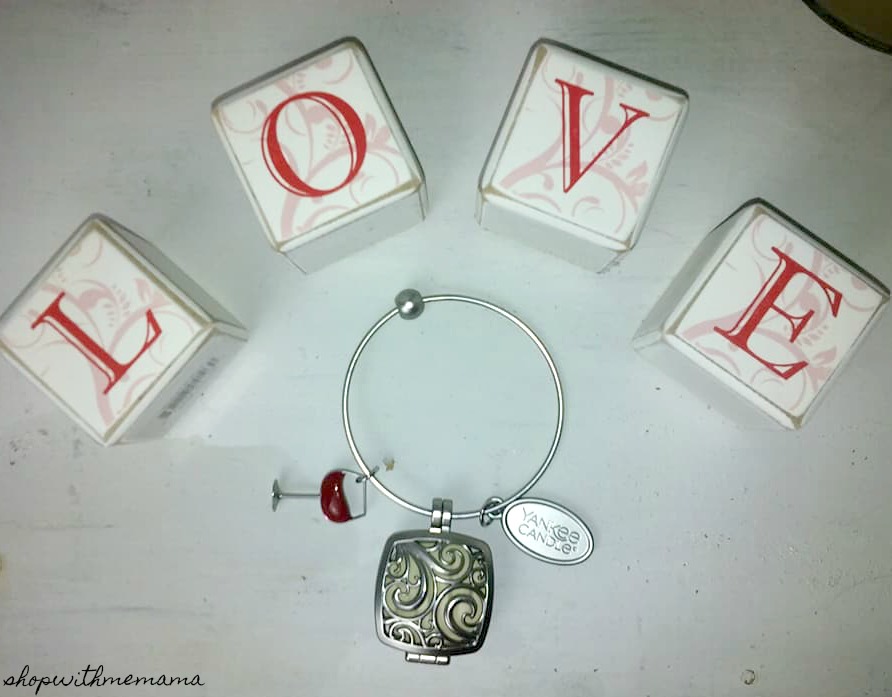 The Yankee Candle Charming Scents just came out, January of this year. Yankee Candle is proving to consumers that your daily drive doesn't have to be boring or stinky!  With their unique scents and styles, they are awakening your senses to make every drive a journey you can actually look forward to. This decorative and refillable auto fragrance product now has fragrances that last up to 30 days and unique charms to add for customization. These are so pretty!
You can also add charms to them which makes them even more fun to look at! The scents are smell really good.  The scent we received with our Charming Scents was the Clean Cotton. It smells SO clean. I love clean scented things! The Charming Kits retail for only $9.99 each and the refill kit is $5.99.
The Yankee Candle Making Memories Collection is fabulous! I received one of the Balance Candle from this collection, in Sugared Vanilla which is Sugarcane and amber crystals united in an intriguing vanilla blend. It smells so good! I love how big it is and how long it lasts!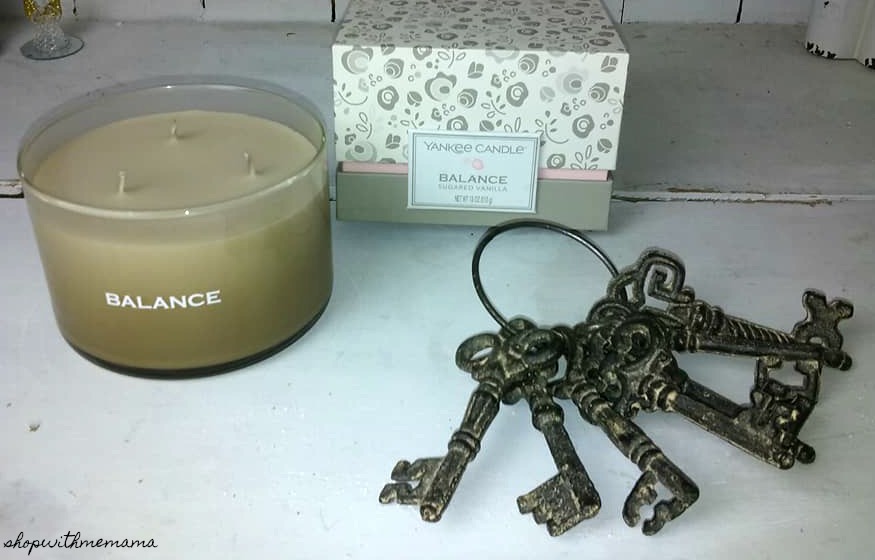 These candles are Yankee Candle's newest collection. Bring your mom the gift of strength this Mother's Day, with love, laughter, balance, patience, and love in the form of a fragrance. The new look and feel of this collection are sure to make these candles her favorite gift! They retail for $19.99.
Yankee Candle's new sleek and chic Trompe L'oeil collection makes the perfect Mother's Day gift. With a new black vessel and exotic fragrances, this collection is ideal for any mom looking to add a splash of style to her home. These candles are remarkably unique in their design and fragrance and packaged in a ready to wow box that is as beautiful as the scent inside. I received this candle in Orange Blossom. It smells SO good! These candles retail for $17.99 and come in several different scents.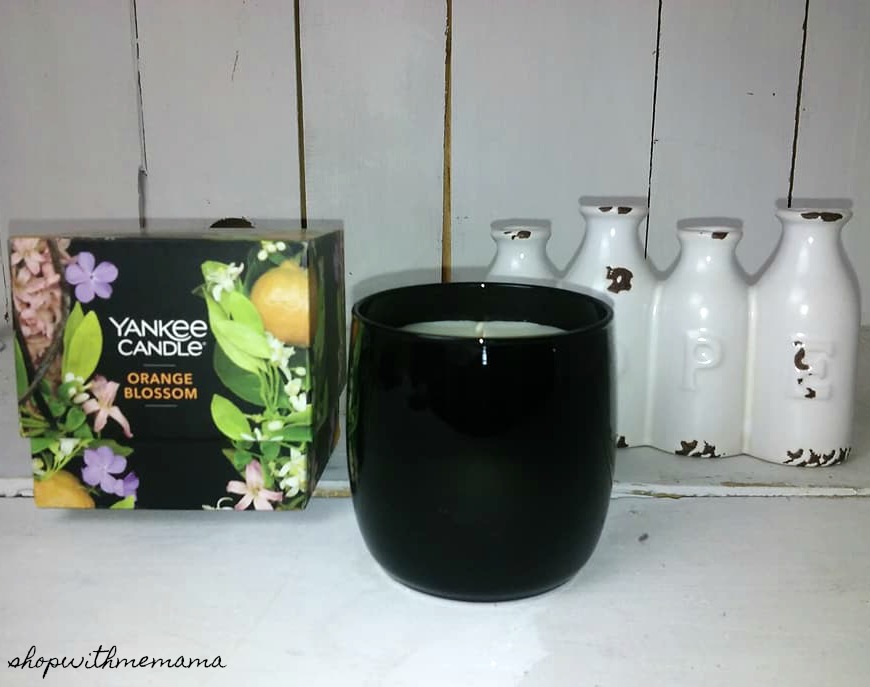 Time to unwind from the holidays and cold winter months with Yankee Candle's fresh new spring fragrance collection. From Sweet Nothings to a Calm & Quiet Place, these fragrances will relax and renew your home for the warmer days ahead. I love the sounds of that, don't you?!?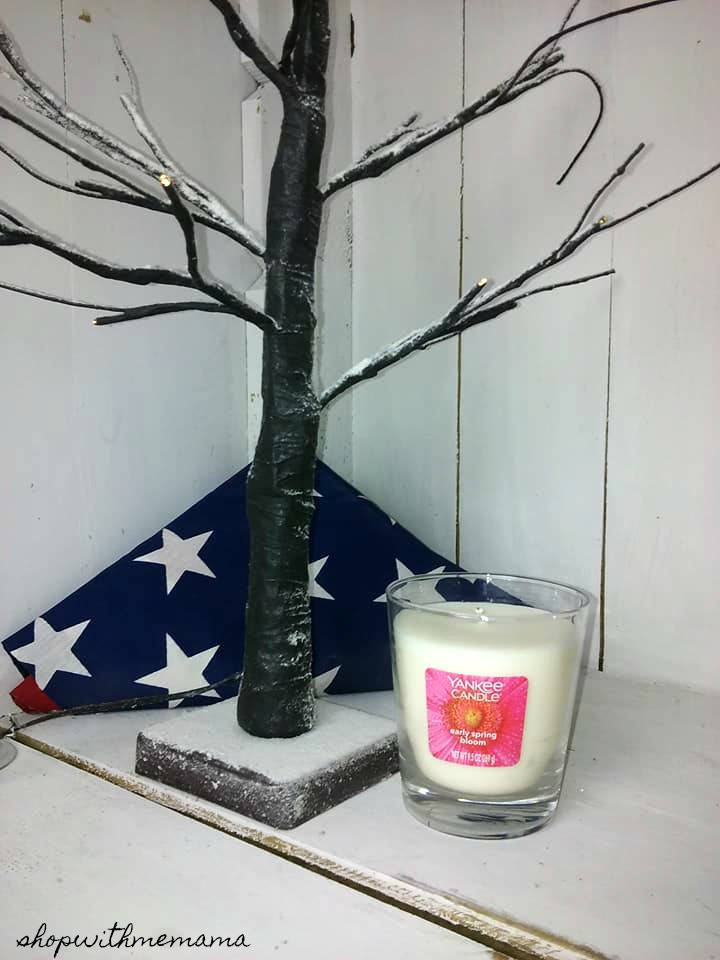 I received a couple of candles from this new spring collection. I received the 'Early Spring Bloom' scent and the 'Sun-Drenched Apricot Rose' scent. They both smell wonderful!! These candles retail between $1.99-27.99.
If you are looking for other Yankee Candle Collections, check out their fall collection here!
Get Social!
Connect with Yankee Candle on Twitter, Facebook, Instagram, and Pinterest!
Do you own any Yankee Candles? Which one is your favorite?