Getting Organized with See Jane Work
We all need some sort of organization in our lives. I simply cannot get much done when I am constantly looking for something, it is very frustrating!!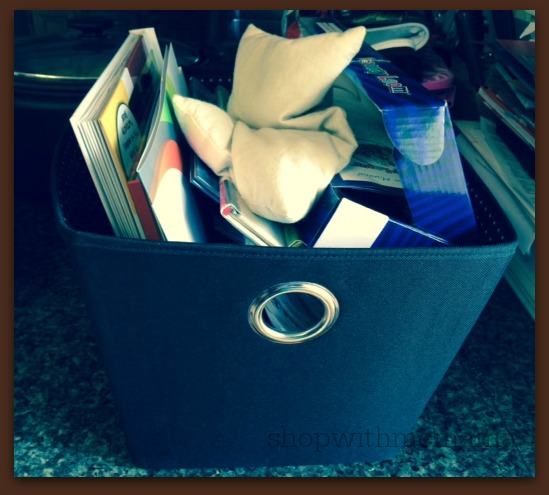 I was sent some products from See Jane Work, to help me get a bit more organized. I say a 'bit' because I still have a way to go, but these products I received are a step in the right direction! Plus, they are totally cute!
I received the See Jane Work® Decorative Storage Large Fabric Bin, Magnetic Dry-Erase Board, Blue Herringbone, Decorative Storage, Card Box, Decorative Storage Photo/CD Box, and Business Notebooks College Ruled.
All of these products are so pretty and look so nice in my 'workspace'. I love all the designs and styles the See Jane Work products offer. I know I will be getting more, as I organize more.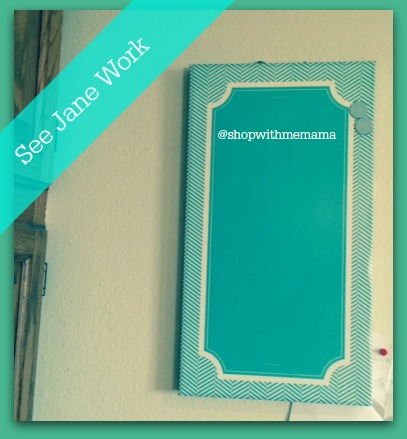 See Jane Work and Realspace are Office Depot's exclusive collections of fun and fashionable home décor, organization items, and desk accessories!
They can help you stay stylishly organized and create a space that is uniquely yours! Both collections offer a variety of new colors and patterns, such as Bold Stripe and Gray and Lavender Vine, you can find a design that fits both your space and personality!
I mixed and matched my organizing products and so can you! Or, you can keep them all the same. Do it your way! It is your space after all!
Buy
You can purchase the adorable See Jane Work and Realspace organizing products at Office Depot!