Ya, I know, back-to-school. Shudder. The words make me not-so-happy, so I don't really talk about back-to-school with my kids. I am trying to let them ENJOY their summer! Gah.
But, I will say those words on my blog, because my kids don't read my blog, yet…
I am secretly getting together back-to-school items, clothes, and backpacks for my kids. That way, when it is time to go back, they will have these things! This year, my kids will be going back-to-school with Flipeez Backpacks!
Go Back To School With Flipeez Backpacks!
*This post includes my affiliate links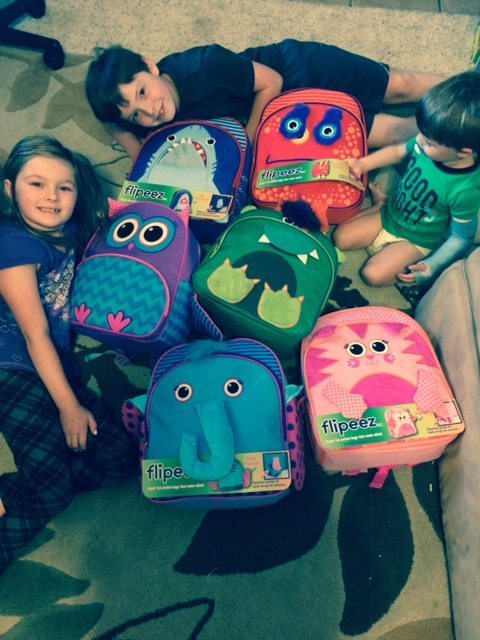 What Are Flipeez Backpacks?
Flipeez backpacks are just like the Flipeez hats. You know, the hats that if you squeeze the longer part of them, the characters on the hat will move? Ya, that! But, they are backpacks! These backpacks are seriously SO cute and fun!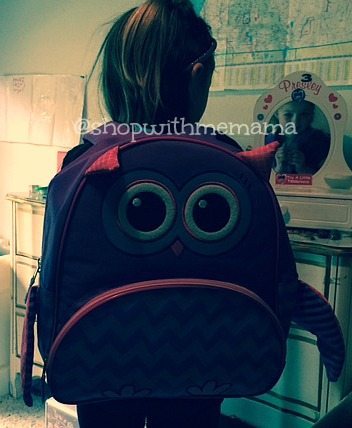 When this package arrived, my kids literally tore into it. My kids each picked with a backpack they wanted and my little toddler ran up to me with his pick and said "this is mine mama!!". LOVE.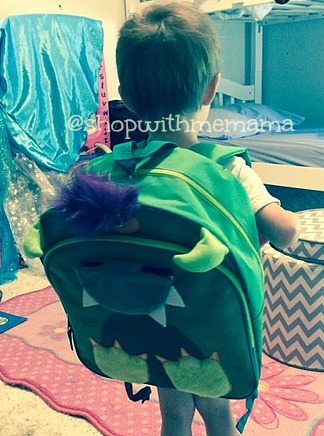 There were a few leftovers, so my kids gave them to their friends who were more than happy to get them! My kids love giving things to their friends!
Flipeez backpacks come in these fun characters:
Flipeez Green Monster (his mouth opens)
Flipeez Cat (her little arms move)
Flipeez Elephant (his trunk goes up and down!)
Flipeez Shark (his mouth opens and closes)
Flipeez Monster Red (His eyes move)
Flipeez Owl (His wings go up and down)
My kids will have so much fun with these at school next year! To make these backpacks come to life, there is a pump on one of the shoulder straps. You simply press it and the backpack comes to life! Fun backpacks are so cool! My kids don't like the basic backpacks anymore after seeing these ones! Great for hiking too!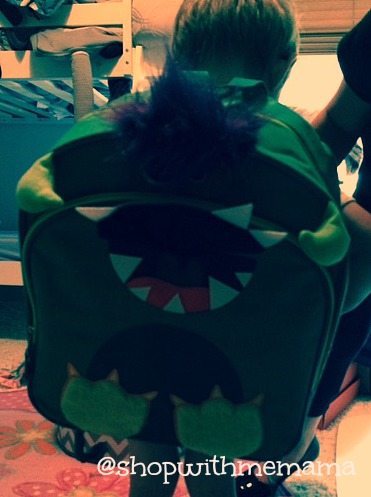 These backpacks have adjustable straps that are super easy to adjust. The backpacks are well made and sturdy, great for carrying books and notebooks! If you are searching for a really good backpack for adults, read this review.
Buy
You can purchase the Flipeez Backpacks on Amazon.com.