CONGRATS TO
Kari Flores #922!! AND Stacy Darby #701!
*This post contains affiliate links. Product was received. All opinions are MINE.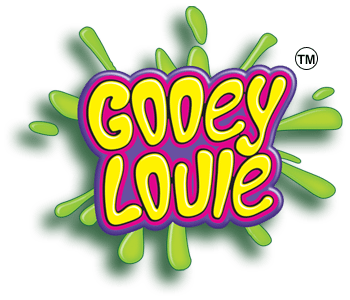 What child doesn't love a good game of nose pickin'? Ya, it is a baaad habit, BUT when it is a game, then it is okay!! The game I am talking about is the Gooey Louie Game
and my kids LOVE this game!!!!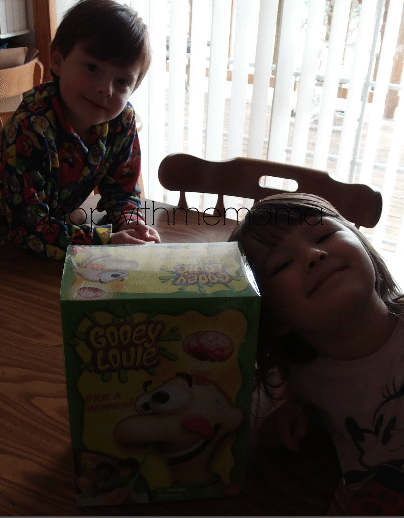 I received the Gooey Louie Game to review. It is a very hilarious game of nose picking FUN! Let me explain… The object of this game is quite simple, just pick one of Gooey Louies boogies and if you are the one who grabs the one connected to him, his eyes will pop out, his brain will pop out of his head as he 'sneezes his brains out' and your kids will jump and squeal with excitement!!! Too. Much. Fun!!!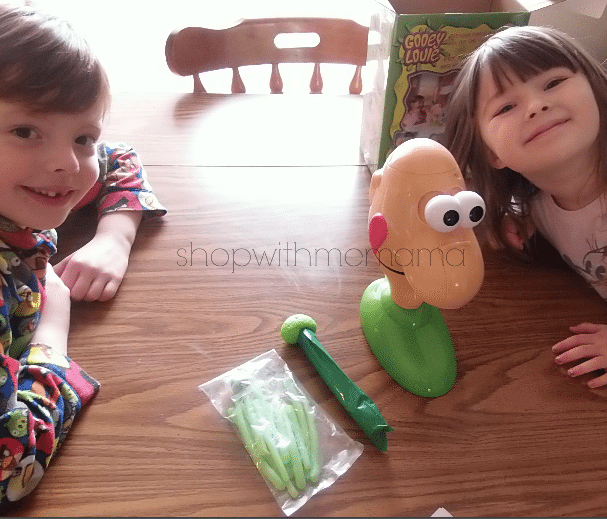 He is simple to assemble. All you do is put his head onto the base and take one of the longest 'gooies' and attach it to the inside of his nose with the rubber band provided. Place all of the other gooies inside of his nose. Next, open Louie's head by pushing down on the trigger while pulling up on the top of his head. Place his brains inside his head with the brain side up. Hold the brain down as you close his head. Push Louie's eyes in and close the nose door. That is it! Easy and simple!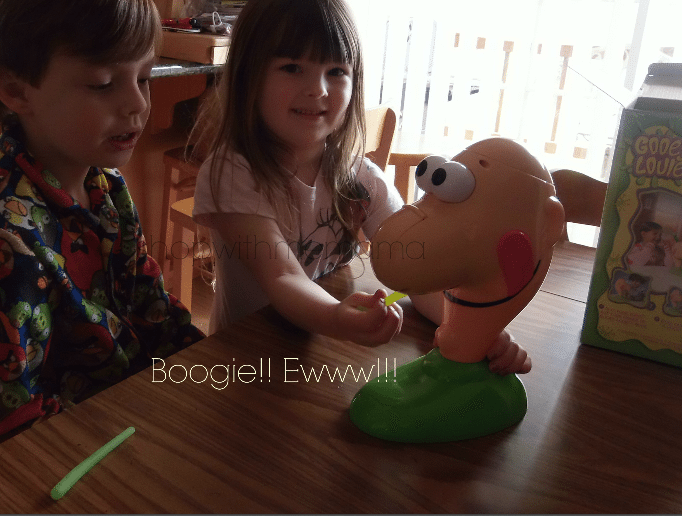 At first when I got him, I thought that his boogies would be really slimy but they are not. They are more just like a stretchy green thing. No mess or anything, which I was relieved to find out!!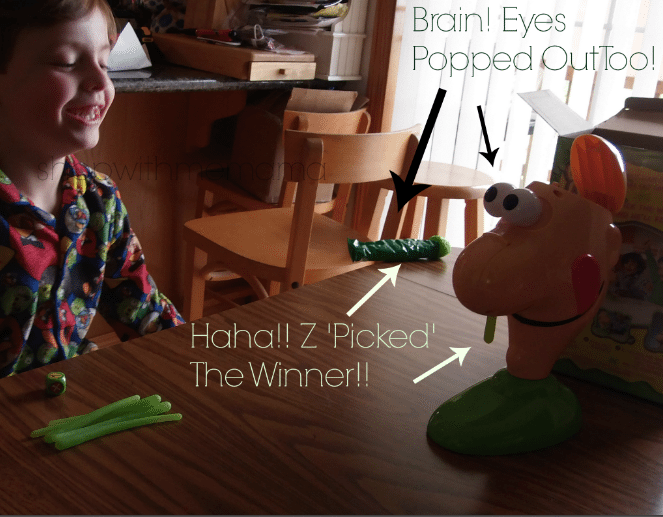 This game is very fun for kids and they play this game at least twice a week. Lots of laughs and silly times with Gooey Louie!!
Buy
You can purchase the Gooey Louie Game at Amazon.com! It retails for around $23.00.
Win!
Two lucky people will each win a Gooey Louie Game of their very own!! Woot!
How?
Easy! Just use the Rafflecopter form below!