*Product was received. Opinions are mine.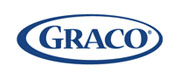 Graco's Top Rated Nautilus™ 3-in-1 Car Seat featuring Safety Surround™ Side Impact Protection
We all want to protect our children and keep them as safe as possible on a daily basis. Whether it is in public, at home or on the road, we want to ensure our kids safety.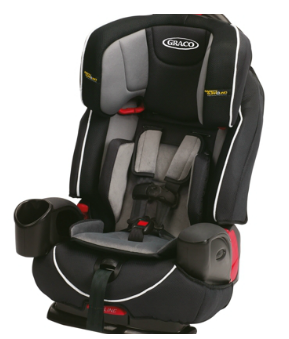 I was sent the new top rated Nautilus 3-in-1 Car Seat featuring Safety Surround Side Impact Protection, for my daughter to review. This car seat is awesome. Hands down, awesome.
My daughters car seat that she has been using is slowly outgrowing her. She needed something more fitting for her. This car seat offers the best head protection available for your child and I loved that. This is a forward facing car seat and it helps keep your child secure with the wonderful 5 point harness (from 20-65 lbs).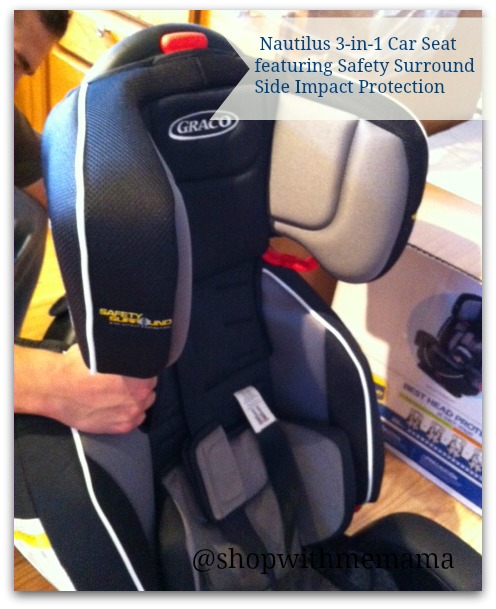 Now another feature I really liked about this car seat is that when your child is ready to convert from a car seat to a booster seat, this can easily convert to a backless booster seat (from 40-100 lbs!!). No need to invest in ANOTHER seat for your child, this one converts!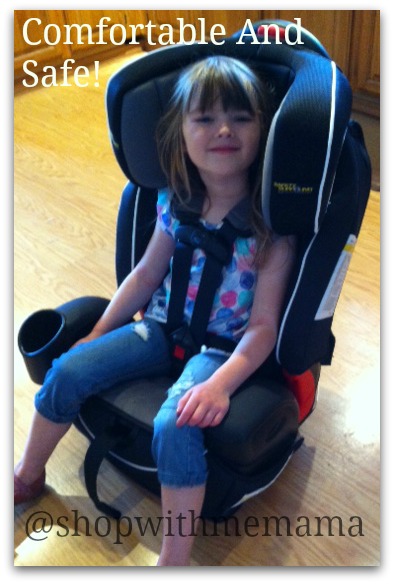 This car seat is also steel re-enforced and is very sturdy and very durable. This was side impact tested and has the EPS foam which is the energy absorbing foam for effective impact energy management. There is also a one-hand height adjustable head rest (so convenient!), 3-position recline and contoured arm rests with integrated cup holder (which my daughter did not have in her other seat and she is sooo happy to have one now!!!). It also has storage pockets to keep my daughter's special things near her!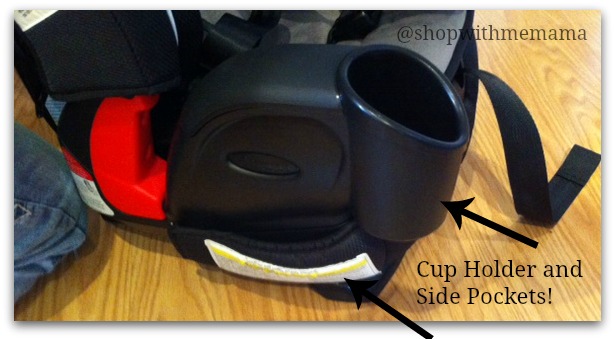 Also on long car rides it is nice to have a car seat that can recline a bit, so if your child falls asleep, they can do so more comfortably.  This seat has a 3 position recline!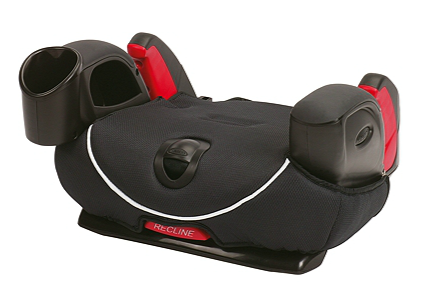 We are really pleased with this car seat and all the safety features it  has. We like the comfort of it and my daughter says it is more comfortable than her other car seat. It is sturdy and feels strong. I feel confident that when my daughter rides in this car seat that she will be protected well, if we should ever be in an accident (knock on wood!!!!).

The Nautilus 3-in-1 Car Seat comes in 3 different patterns: Berri, Lucky and Atlas. We received the Atlas and feel it is good for a boy or a girl!
Buy
You can purchase this car seat at Target.com. It is on sale right now for $144.00!