K, if you saw my last post, you know by now that I just LOVE bath products, soaps, and all that jazz. I can never have enough of the stuff. My cupboards are brimming with wonderful soaps and lotions, oh ya! Each night I have a new soap and lotion to use 🙂 Oh the perks! I am loving the Handmade Glycerin Soap By Bath House Soaps! See my review below!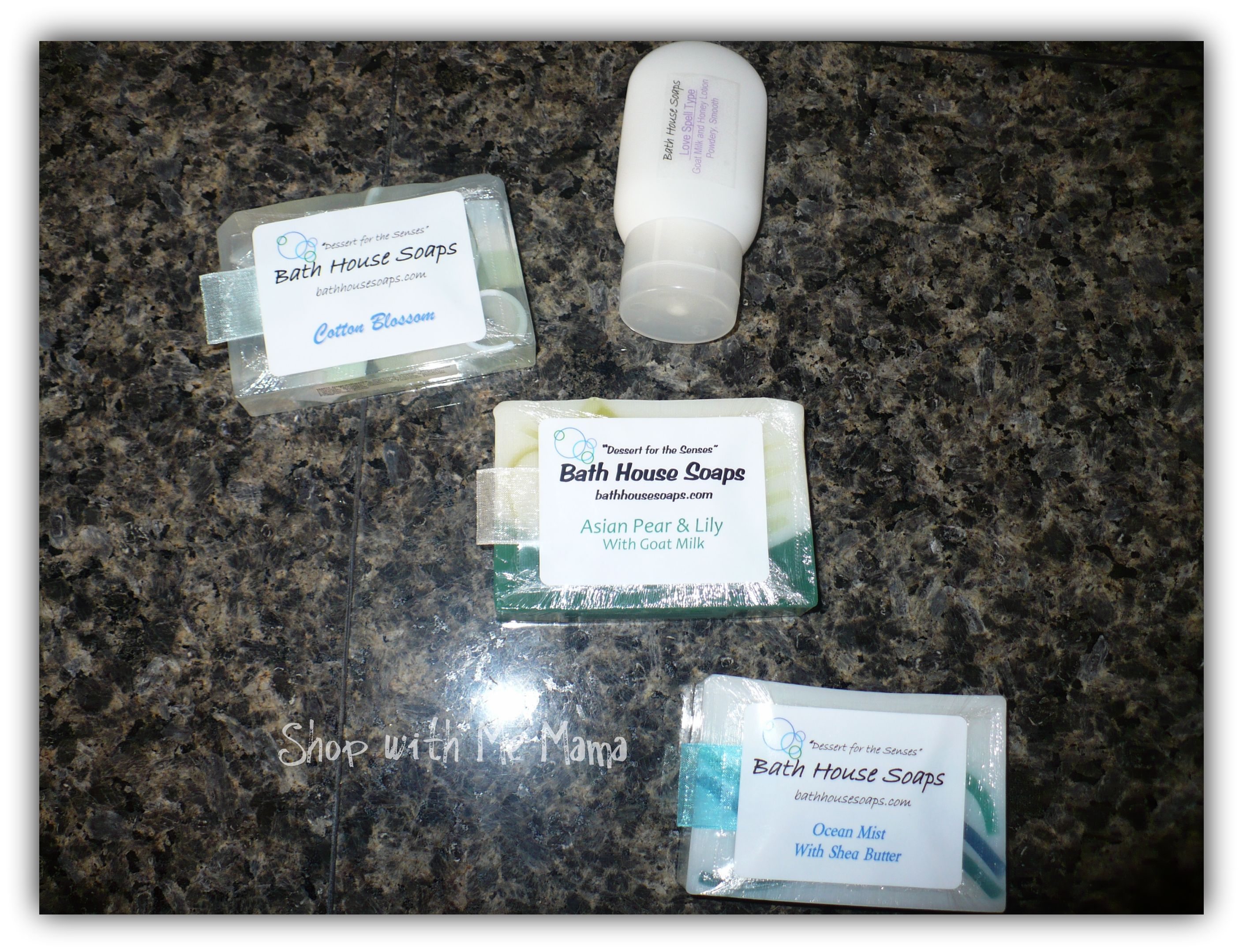 Handmade Glycerin Soap By Bath House Soaps
I recently had the opportunity to review for Bath House Soaps. They specialize in handmade glycerin soaps. I wanted to review for them, not only because I just love soaps, but their soap was soo pretty looking! I mean, wow, I love the little details within their soaps.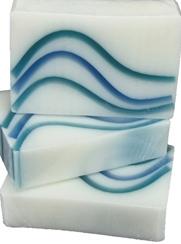 I received three handmade glycerin soaps and one body lotion with goats milk. I got to choose the soaps and the scents. I mulled over their list for a while before I found what I wanted, which was ALL of them, but I could only choose three.
So, I chose the Asian Pear and Lily Glycerin Soap, Cotton Blossom Glycerin Soap and Ocean Mist Glycerin Soap with Shea Butter. I also got to pick out a body lotion scent, which I chose the Love Spell type scent, oh YUM 🙂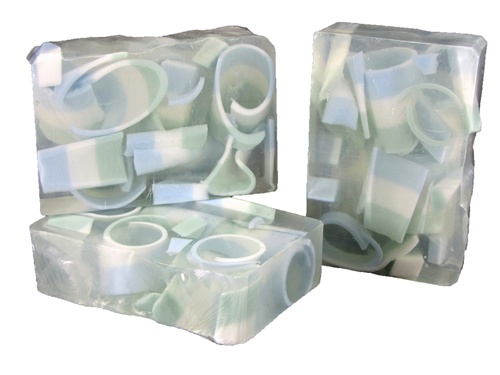 Well, it came very quickly. It was packaged with absolute care and nothing was smooshed or broken. Everything arrived just as beautiful as I saw it on the site! I was more than pleased with the soaps.
They are absolutely beautiful! I love love love the designs inside of these soaps. The cotton blossom soap has gorgeous blues in it that would be perfect for a gift basket for a mom having a baby boy! Just so dang pretty.
The whole box I received smelled sooo good opening it up! I have used two of the soaps so far. Not all of them, but have been using them the past few days. They make my whole bathroom smell so good.
They are great soaps that suds up nicely and rinse off leaving your skin scented fresh and feeling very clean. The body lotion is amazing. The scent is to die for. It is the Love Spell scent and I could not be happier with it. It makes my skin super soft and the scent is on my skin long after I put it on. Love the stuff 🙂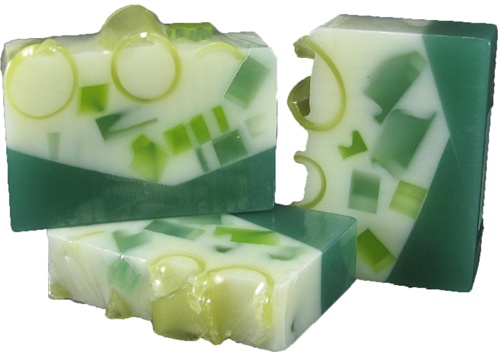 The prices are not bad at all. Very affordable and the quality and craftsmanship are there. You know that the people who craft this soap do so with care. I really like to find companies that do that. That takes the time to make their products and care enough to package them and send to the consumer. Great company!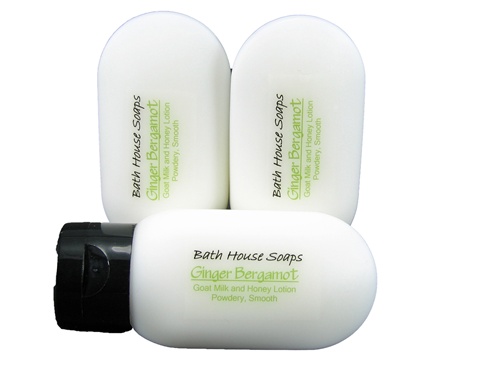 Bath House Soaps are treasures of handcrafted designs. Every handmade bar is a generous 5 1/2 – 6 ounces, unique and affordable. You owe it to yourself to soothe and moisturize your skin with the rich lather of glycerin soap. Whether your eye catches the beauty of the soap first, or your nose says "Ooooh, whats that wonderful smell"? You will be happy to have a bar of soap that is a …. "Dessert for the Senses"
Buy It!
You can purchase the handmade glycerin soap by Bath House Soaps online at http://www.bathhousesoaps.com/.
Check out my other blog post for handmade bunny scrub soaps!