*Cute recipe for homemade bunny Lavender Bar Soap. This post includes my affiliate links.
Since Easter is coming soon, I thought you all would love to learn how to make some really adorable homemade bunny lavender bar soap! These are not only nourishing for your skin but make really fun and cute Easter basket gifts! Who doesn't just love lavender bar soap???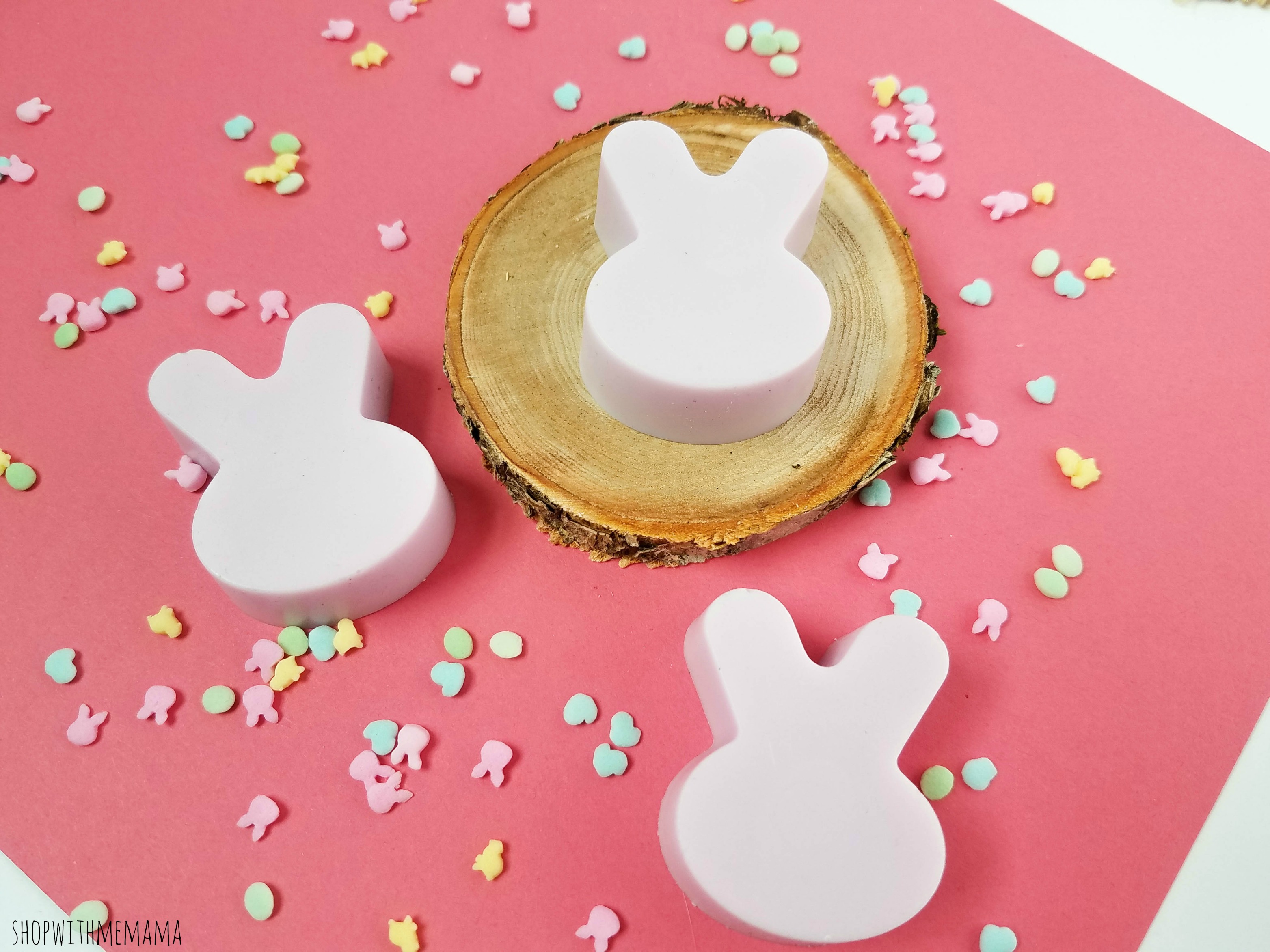 Lavender is so good for you and for your skin. Below, are some benefits of using lavender!
Benefits Of Using Lavender
*Insomnia anyone? Using a dab or two of lavender essential oil behind your ears, on your wrists or the bottoms of your feet, help you to fall asleep at night! Try using it about 15-20 minutes before bedtime. You can use this on your kids too, just make sure to use a carrier oil.
*Diffuse lavender essential oil in your bedroom for a deeper, longer sleep!
*Putting a few drops of lavender essential oil on your pillow at night, can help you fall asleep quicker
*Lavender can help with anxiety issues. I have horrid anxiety and whenever I use lavender, I can slowly feel myself get more relaxed.
*Lavender also helps with depression!
*Use lavender lotion to help with eczema
*Having a hair loss issue? Mix lavender essential oil with a carrier oil and rub it on the part of your scalp where you are losing your hair.
*Lavender oil is great as an antiseptic and anti-inflammatory agent. It can help heal and soothe minor burns and bug bites.
Check out this helpful article to find more helpful tips on how Lavender can help you!
That is why I love this lavender bar soap in the shape of bunnies! Not only is my skin receiving some awesome nutrients but the scent of lavender is so calming too!
Here is the recipe for my Bunny Lavender Bar Soap!
For all, you bunny and lavender fans out there, this bunny lavender bar soap is for YOU!
Lavender Easter Bunny Soaps: This recipe will fill 16 of the bunny cavities.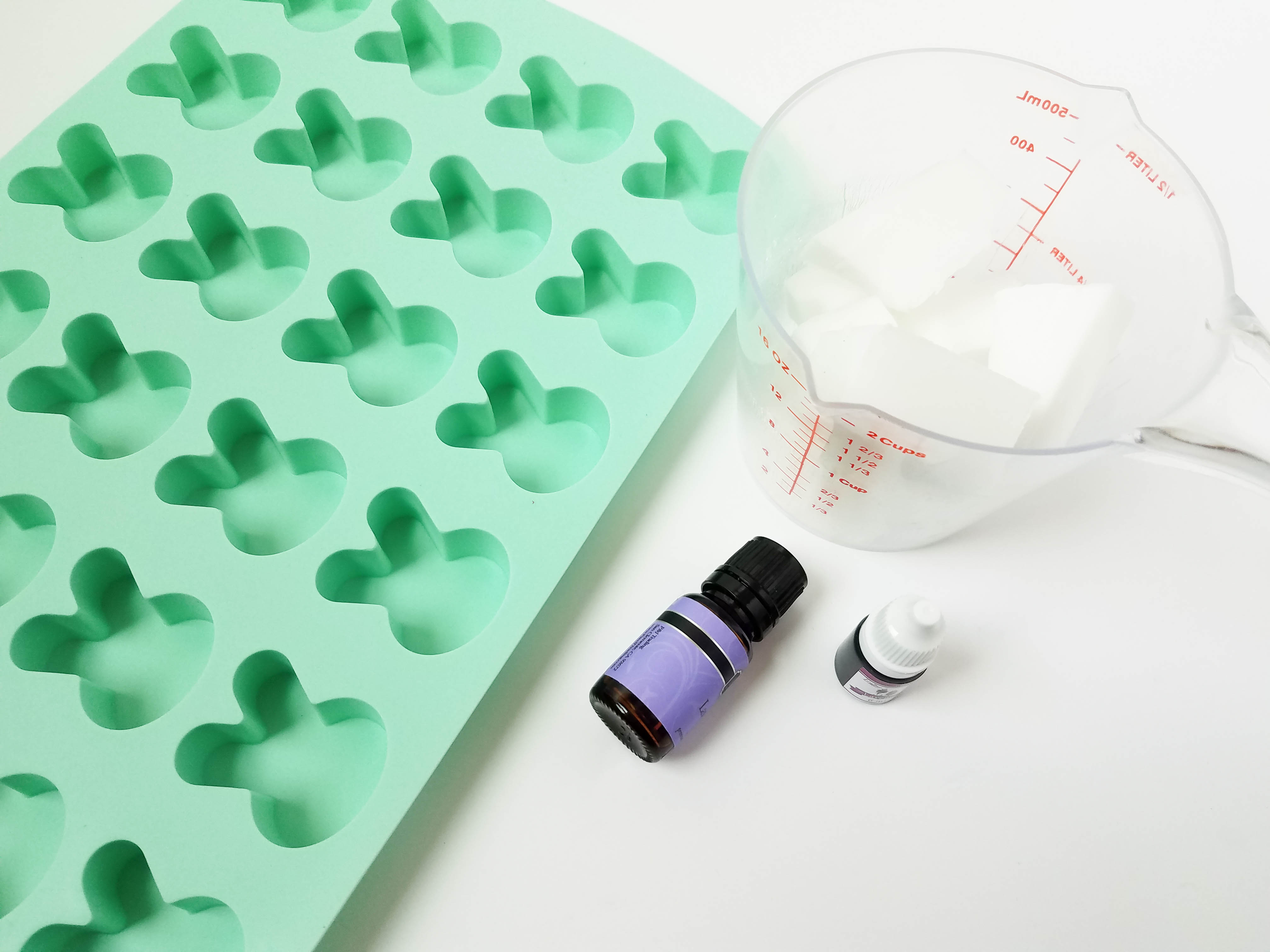 Ingredients/Supplies:
● 1 pound Shea Butter Melt & Pour Soap Base
● 4 drops of Lavender Soap Colorant
● 20 drops of Lavender Essential Oil
● Bunny Soap/Candy Mold
● Large Pyrex measuring cup
● Wooden stir stick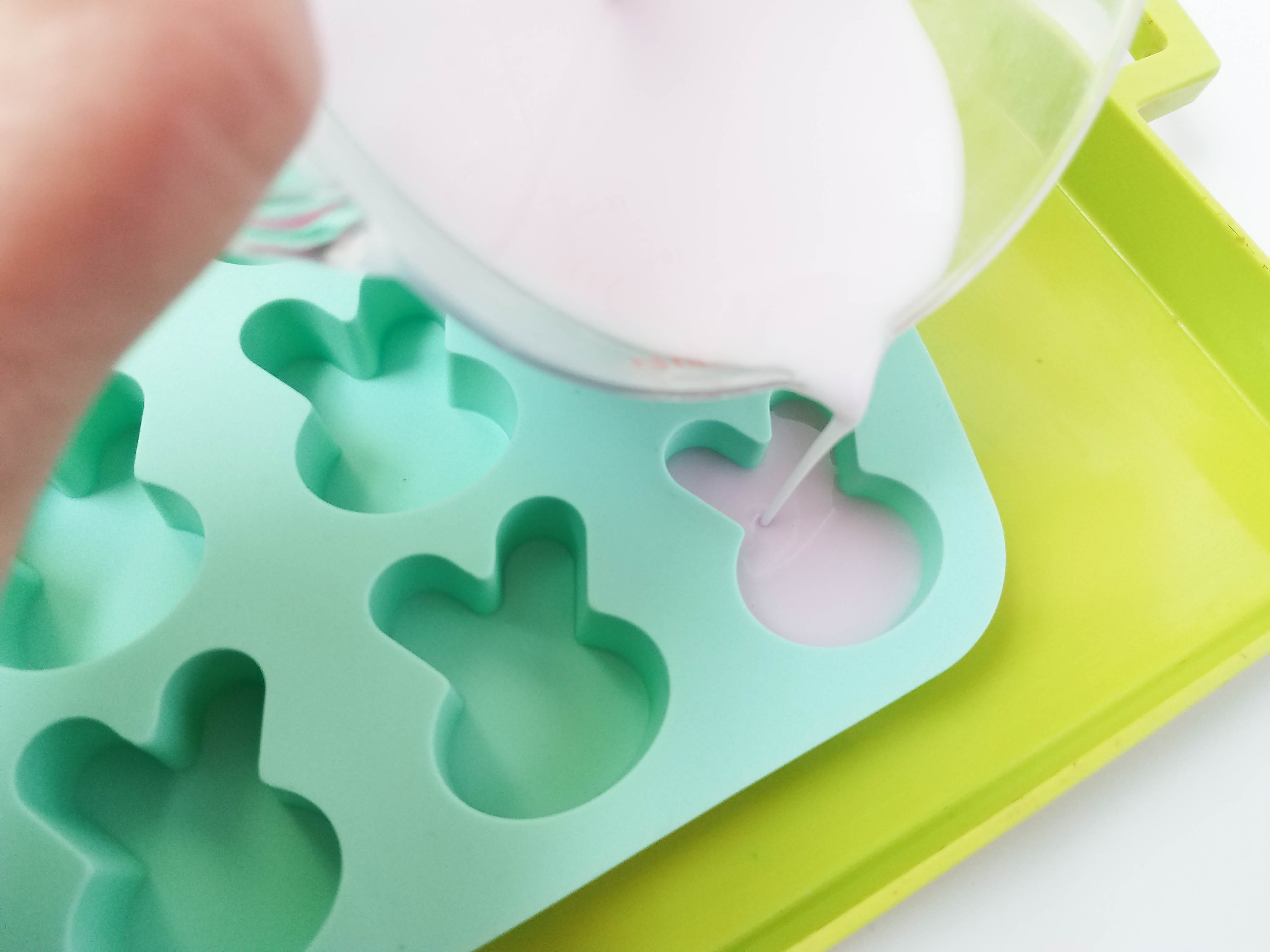 Directions:
● Melt the soap in the microwave for 30 seconds. If not fully melted, put on for 10-second intervals until completely melted.
● Add the soap colorant and essential oil. Stir well.
● Pour into Soap Mold. Spray lightly with rubbing alcohol to reduce bubbles.
● Let stand for about 2 hours, then remove from the mold.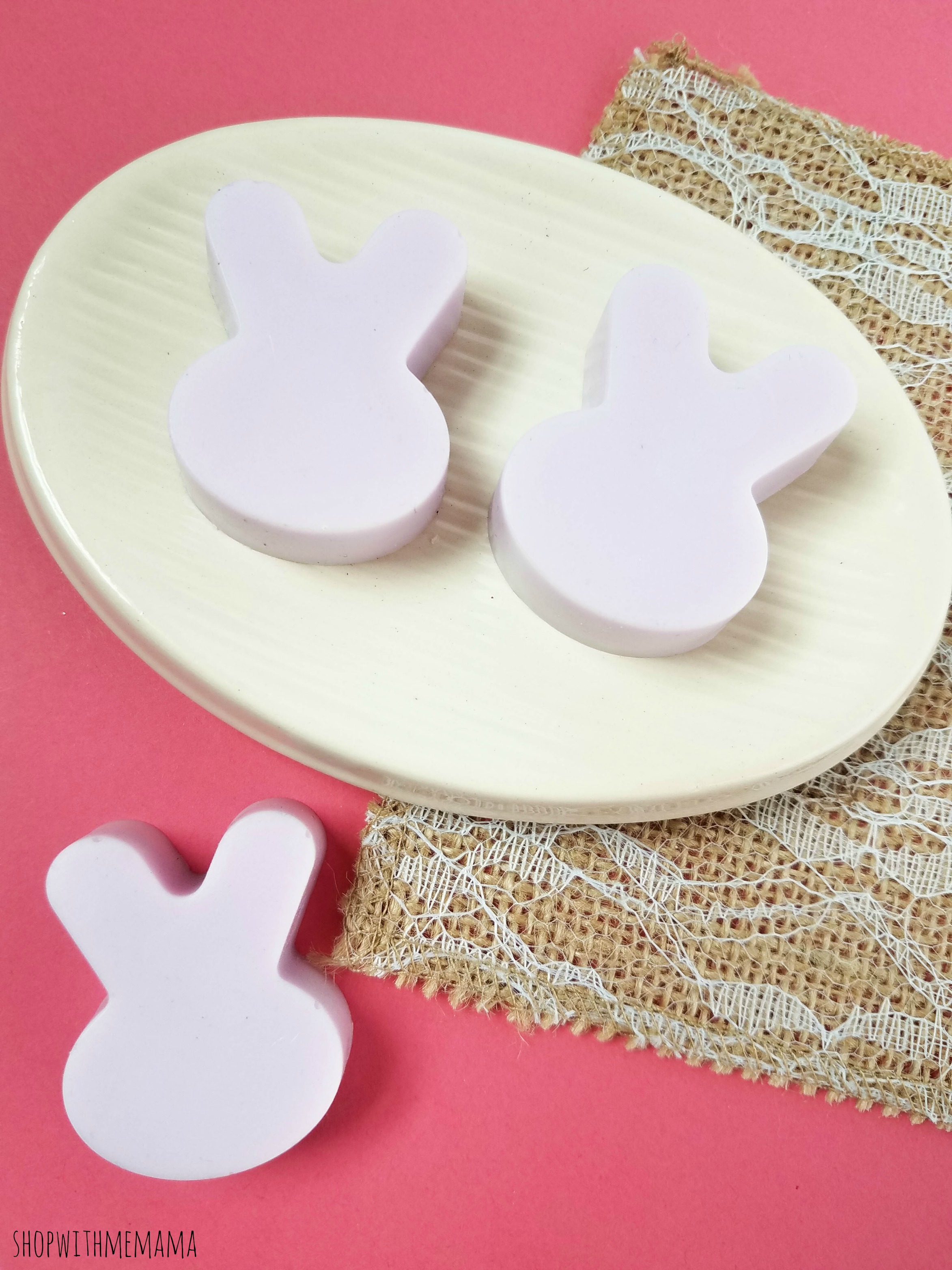 See how adorable these bunny lavender bar soaps are? Too dang cute for words! Anyone would love to receive a lavender bar soap as a gift on Easter or any time of the year!
Pin It For Later!
Want to pin it for later? Now is your chance!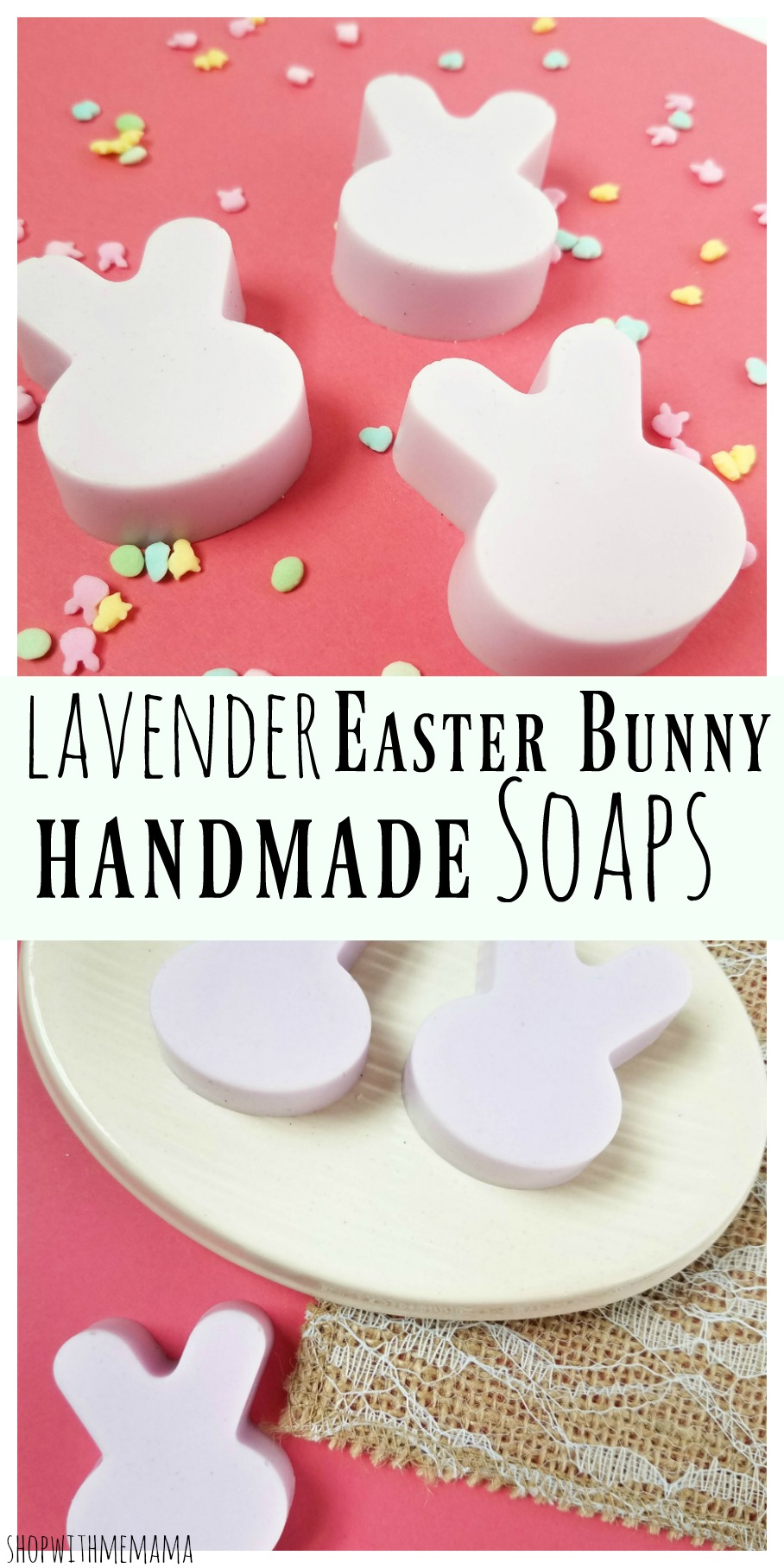 What do you think of the cute bunny lavender bar soap? Check out my other post for my handmade blueberry soap! Amazing!!!