*How To Stay Healthy Using Essential Oils. This post includes my affiliate links.
How To Stay Healthy Using Essential Oils
Did you know that people have been using Essential Oils for thousands of years? Isn't that awesome? So why am I JUST now learning about them? Not sure, but I am certainly hooked on them from what I have experienced with them so far. They DO work! Find out How To Stay Healthy Using Essential Oils.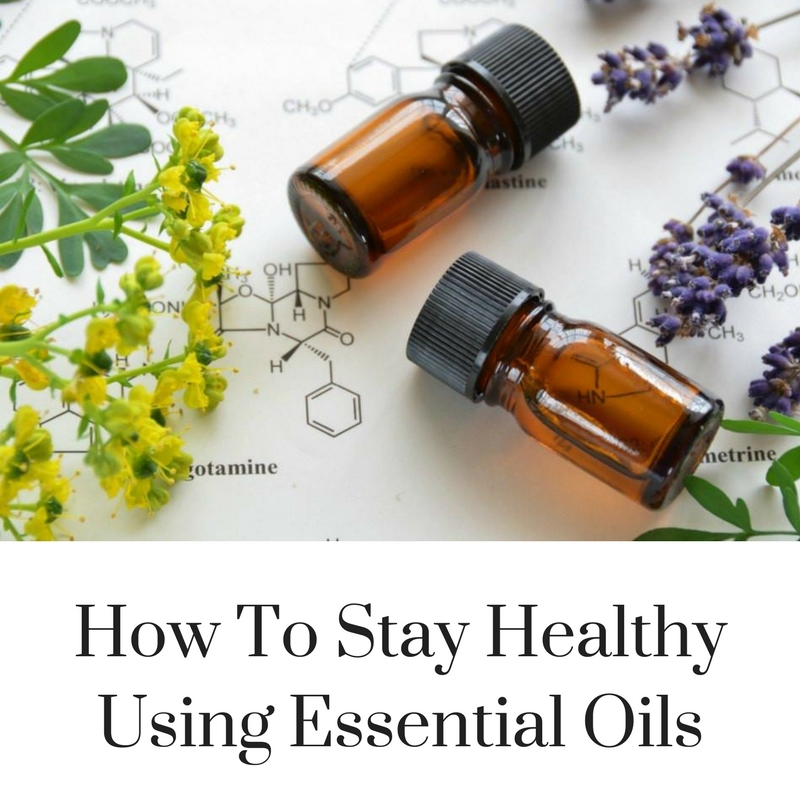 How To Stay Healthy Using Essential Oils
There are so many uses for Essential Oils and how they can help you to stay healthy using Essential Oils. Some of my favorites ways to use Essential Oils are below:
In a warm bath. This is one of my daily routines and I love it. I will add a few drops of Lavender Essential Oil to my bath water and just relax in my bath for 1/2 hour. This is MY time to unwind from the long, exhausting day filled with loud kids and work! It really helps make me feel more relaxed and gets me ready for bed.
Diffuse Them! I LOVE diffusing my essential oils. Diffusing Essential Oils into your air can help tremendously with stress, cold/flu and just making you feel better, overall. I use anywhere from 3-5 drops of essential oils in my diffuser, add the water and turn it on. I have this essential oils diffuser and love it.
Cuts And Scrapes. Instead of using other household first aid care products, I will use Essential Oils on my kids, hubby and my cuts and scrapes. We mainly use Tea Tree oil, but we also will use lavender oil, Rosemary, and clove.
Help With Allergies. We tend to have a lot of seasonal allergies around here. Lots of sniffles, runny noses, sneezing, itchy and watery eyes and more! I hate it. But by using frankincense and lavender on your palms, then holding your hands up to your face and inhaling deeply, this helps to relieve itchy eyes and throat. It really works, try it!
Make My Own Natural Insect Repellant for the summer months. This DOES work. I never buy insect repellant anymore, we make our own with essential oils. I combine a drop of lemongrass essential oil, 1 drop of citronella essential oil and 1 drop of eucalyptus essential oil with one teaspoon of coconut oil and mix it really well. Then, apply this natural bug spray and rub on your skin.
There are SO many ways you can use and benefit from using Essential Oils. Just remember to always do your research and ask questions too! Never go in blindly, because Essential Oils can be harmful (just like any other product), IF not used correctly.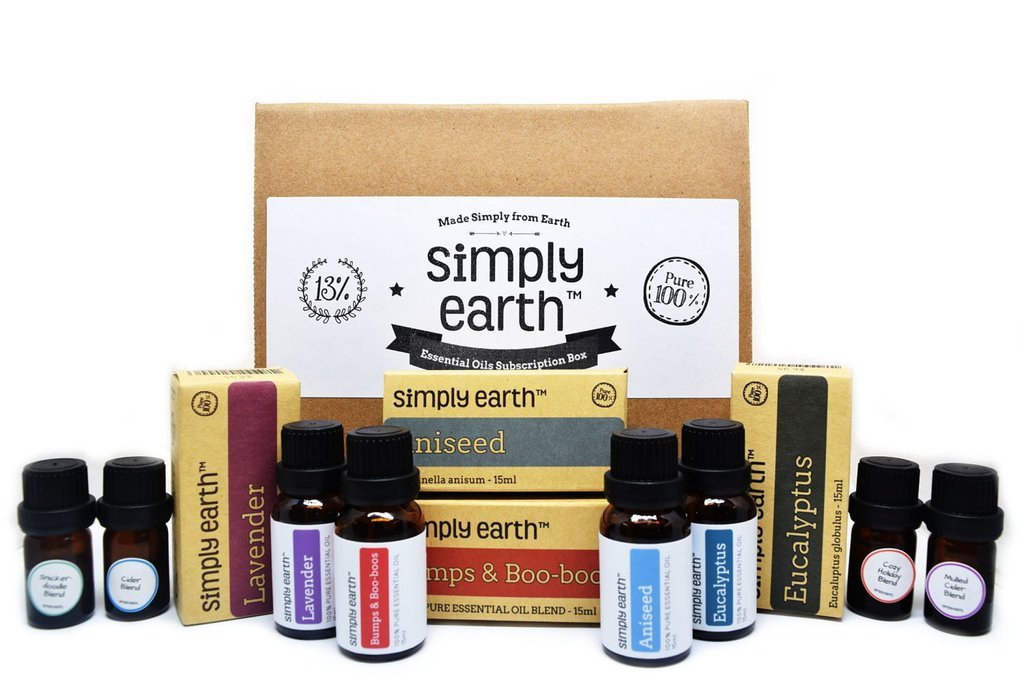 Essential Oils are powerful and created to work perfectly with our bodies. There are lots of places you can buy essential oils, but I really like Simply Earth Essential Oils. All Products Are Simply 100% Pure.
Now what I love about Simply Earth Essential oils is that you can purchase their monthly recipe box! The recipe box comes with the following, each month (a different theme/recipes each month!):
Usually comes with 4 bottles of Essential Oils
Containers to put your 'recipes' you create in
Extra ingredients like beeswax, coconut oil, etc., to create your recipes (depends on the themed recipe box for that month)
Recipe cards
and more!
These recipe boxes are SO much fun! I love it when mine arrives. My daughter and I have a blast making DIY essential oils products that we can use!
Help Fight Human Trafficking!
13 % of all profits from Simply Earth Recipe Boxes go to fight human trafficking. That is one of the many reasons I have chosen Simply Earth to promote and use. I LOVE this product so much.
Get Yours!
You will receive a box filled with goodies that have a value of $150+ (compared to the big oil companies)
You will get: 4 Essential Oils + Fun Extras (see above!) with Free Shipping
Cost
There are two ways you can purchase the Simply Earth Recipe Box:
Monthly – $39/month (cancel at any time)
Quarterly – $45/every 3 months (cancel at any time)
They also have a 365 Day Money Back Guarantee that I find amazing.
Free Gift With Purchase!
Receive a FREE surprise essential oil with your box when you start any subscription today. Use the code KIMDELATORREFREE at checkout!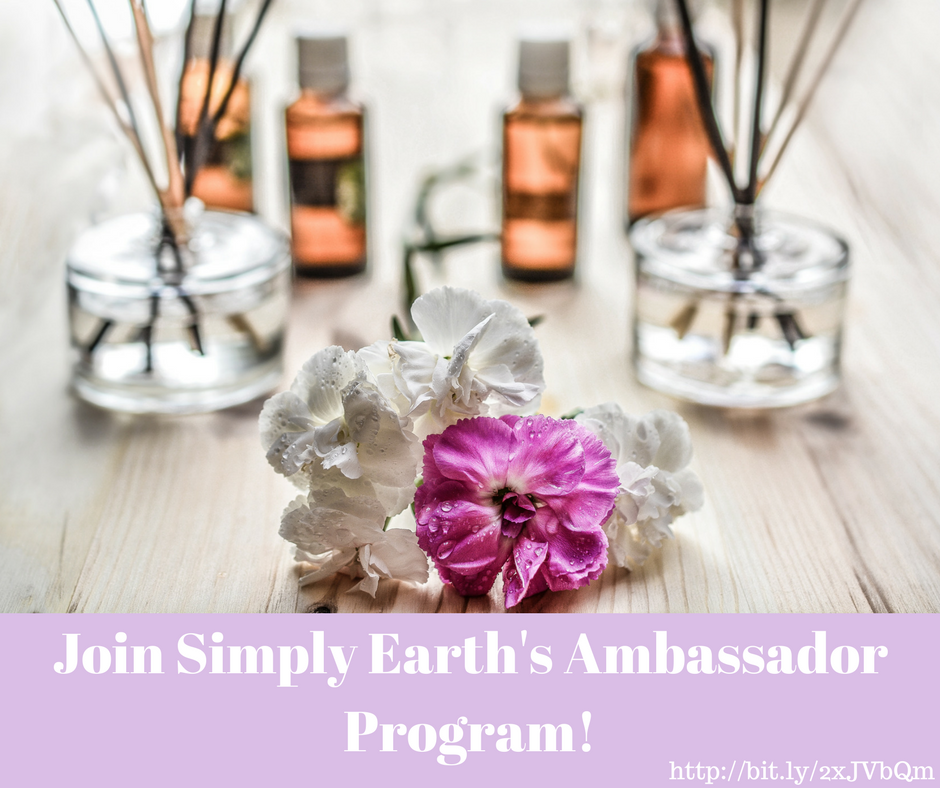 Join Simply Earth's Ambassador Program!
Join Simply Earth in their mission to help make people's homes natural at an affordable price. They are looking for individuals who love essential oils & are motivated to make the world a better place. You must be ACTIVE on FACEBOOK, INSTAGRAM or YOUTUBE and over 18 years old. Bloggers are welcome to join as well! Just CLICK this link. By applying to become a Simply Earth Rep you are opting into the Simply Earth email list.
How To Stay Healthy Using Essential Oils is information I hope you share with your friends and family members. Are you using Essential Oils? Do you have any tips you would like to add to this conversation?