The Gurunanda Diffuser Goodnight Little Lamb is SO adorable! It is an amazingly effective (and cute) essential oil diffuser – just for kids – that doubles as a cool-mist humidifier on a smaller scale! With all the talk about the new virus going around, I will take whatever precautions to help keep my kids healthy. Guru Nanda is a premium essential oil company that sources all its oil straight from farm to you, with nothing added, nothing removed.
I have the Gurunanda Diffuser in my youngest child's room. He loves how cute it is and enjoys the color-changing LED lights on the top! The Guru Nanda Goodnight Little Lamb Diffuser is quiet, with an auto-shutoff when water runs low.
*Gurunanda Diffuser Goodnight Little Lamb was received. This post includes my Amazon affiliate links.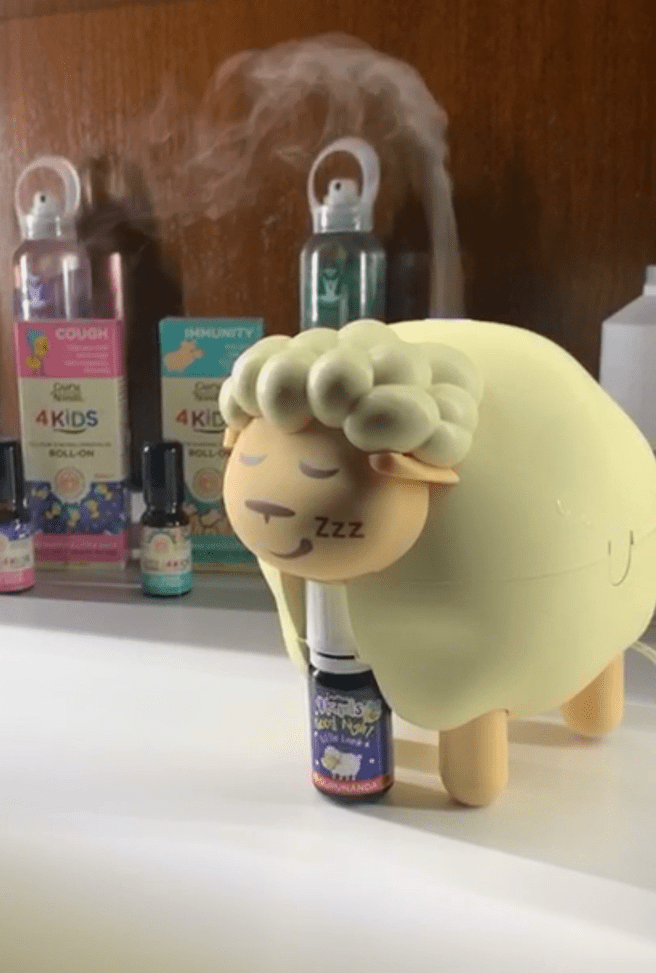 Gurunanda Diffuser Goodnight Little Lamb
It has both constant and intermittent mist modes and 7+ color, mood-enhancing LED lights. Light can be turned off in either continuous or intermittent mode. Plus, a kid-approved essential oil blend is included in each box. Comes with Goodnight Little Lamb sleep essential oil – not only does it help kids sleep, but it also dehumidifies (Lavender, Chamomile, etc).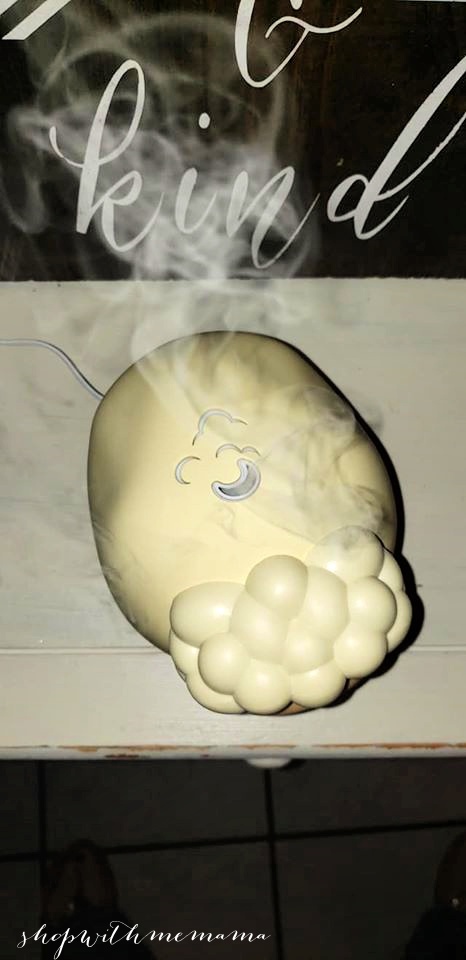 What is Essential Oil?
Essential oil is a concentrated botanical extract that protects plants. The uses of essential oils are nearly infinite. Have you ever smelled a flower and wished you could keep the scent forever? Have you noticed how certain natural scents can change your mood and take you back to your childhood? Essential oils capture that magic.
The reason these oils are called "essential" is that they capture the essence of the plant or flower they were extracted from, but there's a lot more to essential oils than pleasant scents. Essential oils play a critical role in protecting plants and helping them flourish.
These highly concentrated oils are extracted from fruits, leaves, roots, flowers, and other parts of the plant. Each essential oil is carefully extracted through steam distillation, resin tapping, and cold pressing.
How do I use essential oils?
Essential oils can be diffused, inhaled, or applied topically. See below how essential oils can be used!
Diffusion
Diffusers help disperse essential oil particles into the air. Dispersing a balanced combination of essential oils can help create a wonderfully aromatic environment. Breathe in, and experience the power of essential oils.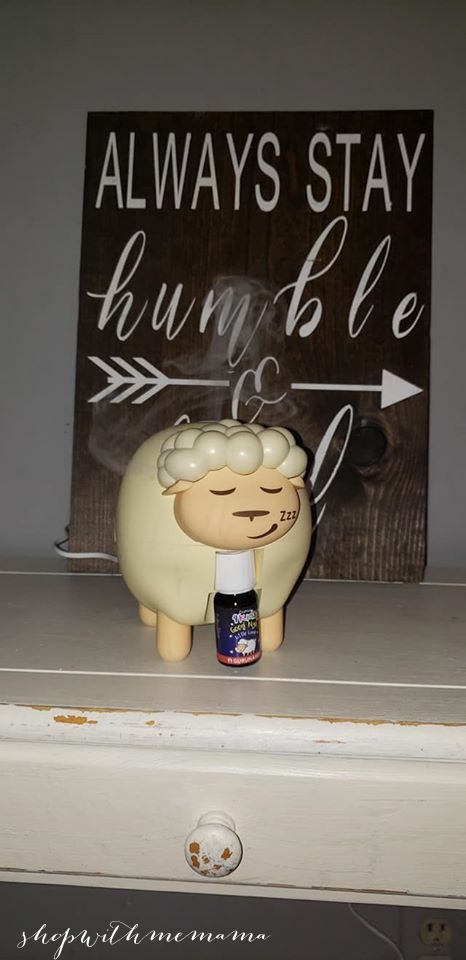 Inhalation
Another way to enjoy essential oils is to open your essential oil bottle and gently inhale the aroma directly from the bottle. If you prefer, you can also mix 1 drop of essential oil with about 10-15 drops of carrier oil in a bowl, then place the mixture under your nose and breathe in deeply.
Topical Application
While some essential oils can be directly applied to the skin, we highly recommend that you use a carrier oil to dilute the essential oils before applying them. It is important to test the oil on a small patch of skin first, and only one oil at a time.
Carrier oils, such as coconut oil or sweet almond oil increase absorption rates of essential oils and prevent skin irritation from the direct application of essential oils.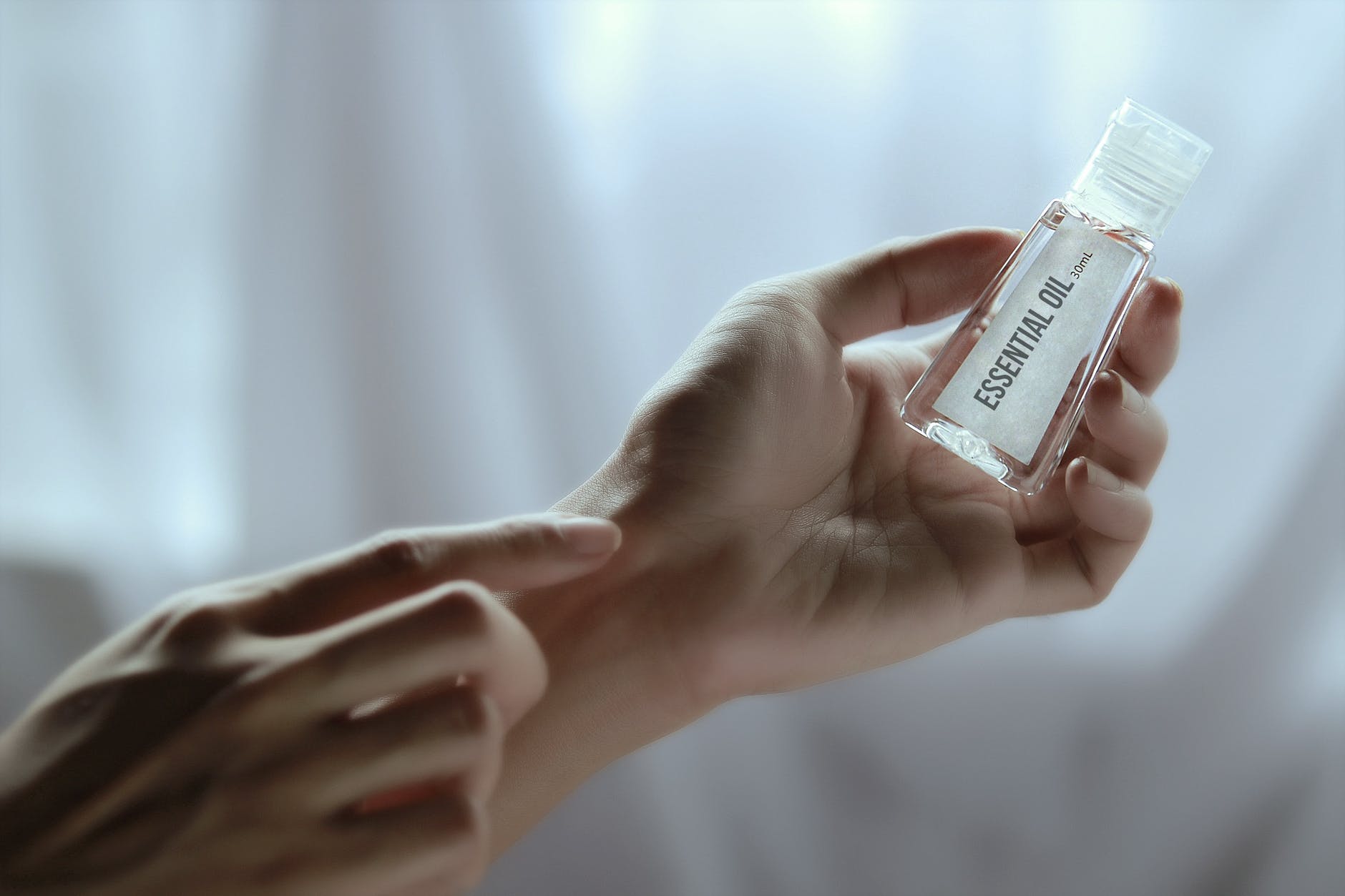 Best Practices for Topical Application of Essential Oils
Oils: A 50:1 dilution ratio of carrier oil to the essential oil. Try adding 6 drops of essential oil per every 1 tablespoon of carrier oil.
How does an essential oil diffuser work?
Diffusers break down essential oil micro-particles and disperse them. The most popular type of diffuser is the ultrasonic diffuser. Ultrasonic diffusers disperse essential oils into the air as negative ions.
The diffuser produces ultrasonic vibrations used to break down the essential oils into micro-particles, allowing the oil to be dispersed as a very fine mist into the air. The process runs extremely quietly – ideal for relaxing, sleeping and working.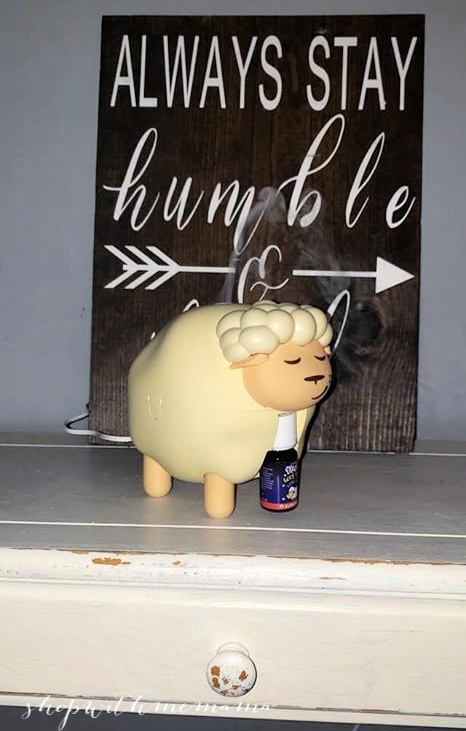 How do I use my diffuser?
It depends on the Gurunanda Diffuser, but usually, it's very simple. While each diffuser might be slightly different, most diffusers can be used with the following instructions:
*Open the lid.
*Fill the diffuser tank until just below the MAX line.
*Add the appropriate amount of essential oil.
*Close the lid.
*Press the power button for continuous mist. That is all! Easy peasy!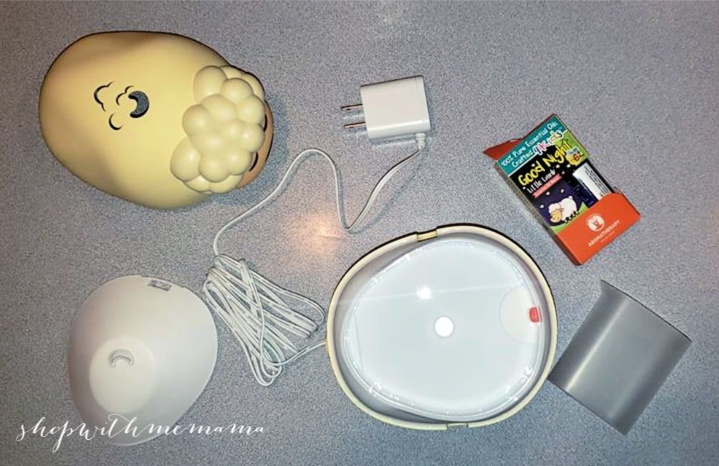 Calming Essential Oils For Kids
I absolutely love that Guru Nanda has essential oils Just 4 Kids! Many children struggle with stress, trouble focusing, and hyperactivity, especially now more than ever.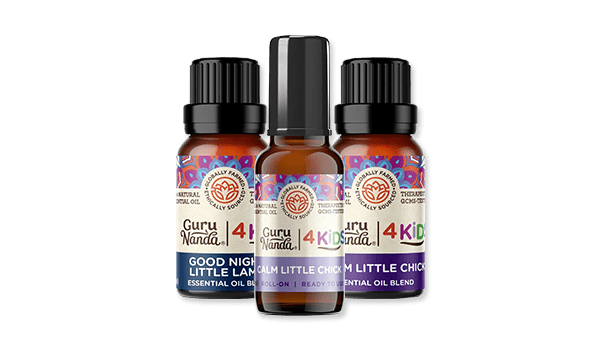 The Just 4 Kids collection was specially crafted to be gentle, yet effective for your precious little ones. Just place a few drops of the undiluted essential oils in a diffuser (like the Gurunanda Diffuser Goodnight Little Lamb) or dilute them using a carrier oil.
For immediate application, try their pre-diluted essential oil roll-ons (we have these and LOVE them!), which are pre-diluted in Coconut Oil at a 1% dilution ratio. The pre-diluted roll-ons are PERFECT for taking along with you on road trips and vacations or to have in your nightstand for nighttime help.
As mentioned above, the adorable Gurunanda diffuser comes with an essential oil blend included in each box! However, Guru Nanda has several different blends to choose from, so be sure to check them out!
See The Gurunanda Diffuser In Action!
Buy
You can purchase the adorable Gurunanda Diffuser Goodnight Little Lamb online at https://www.gurunanda.com/. It retails for $39.99. You can also purchase Guru Nanda Essential Oils on Amazon.com!
Win
One lucky person is going to win a Gurunanda Diffuser Goodnight Little Lamb! Yay!
Rules
The contest is open to US residents ages 18+. This giveaway will end on April 12, 2020, at 11:59 pm MT. The winner will have only 24 hours to claim their win or a new winner will be selected. I am NOT responsible for lost or stolen mail (DUH!).