*Handmade sword was received. This post includes my affiliate links.
If you are searching for a completely UNIQUE and awesome gift for that special someone in your life, then you absolutely need to check out the handmade swords by Swords of Northshire. Each sword is handmade and you can even add a name on the sword! I LOVE the one I received!
Handmade swords are not a gift that many would think about as a holiday gift idea, that is why I am bringing it to your attention now. Unique gifts that most people would not normally even think about, but would love to receive, are handmade swords. And, with it being 2020, having a sword around may not be all that crazy, am I right? A little self-defense + a holiday gift! Now that is a gift most people right now would love to receive!
This Is My Handmade Sword!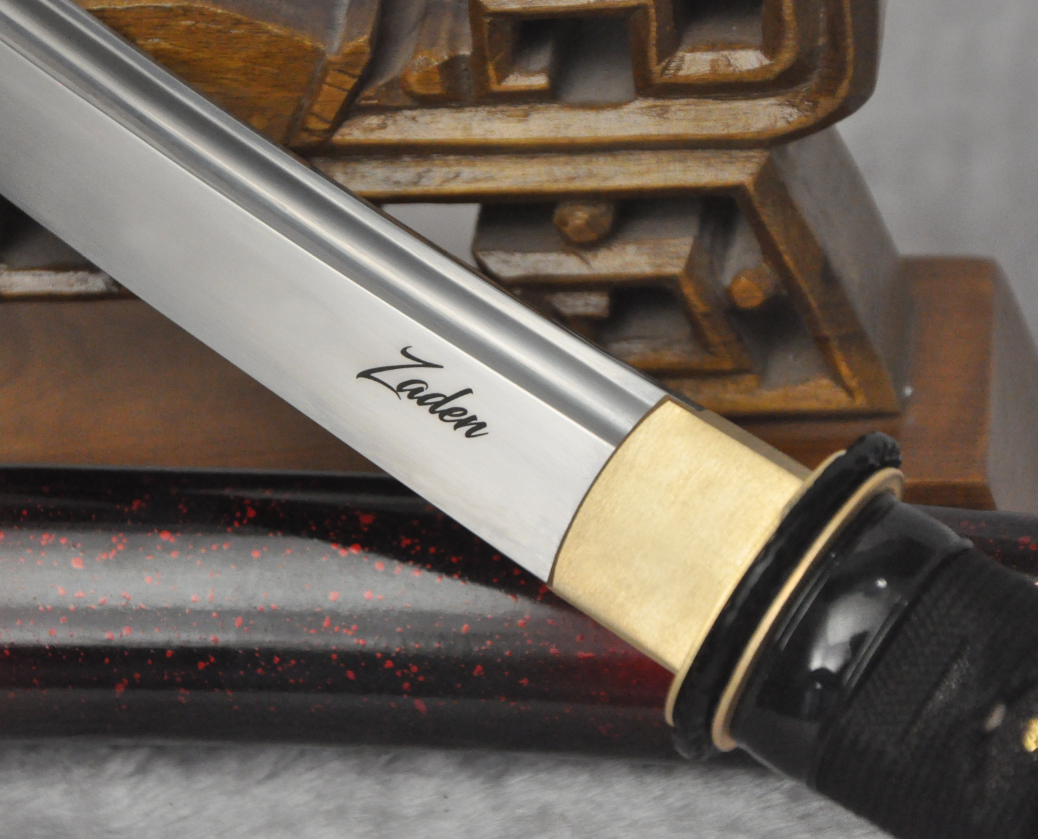 Handmade Swords By Swords of Northshire
From battle-ready ninja swords to samurai and custom made katanas, Swords of Northshire has you covered! The blades are hand-forged with high carbon steel and you can personalize them too with a name, word, or saying.
The handmade sword that I received is a Hand Forged 1060 High Carbon Steel Blade Knife Full Tang Samurai Tanto Short Sword and the craftsmanship is breathtakingly beautiful. It is made SO well and it so sturdy and STRONG! These handmade swords come battle-ready (if you choose them too!) and are fully functional.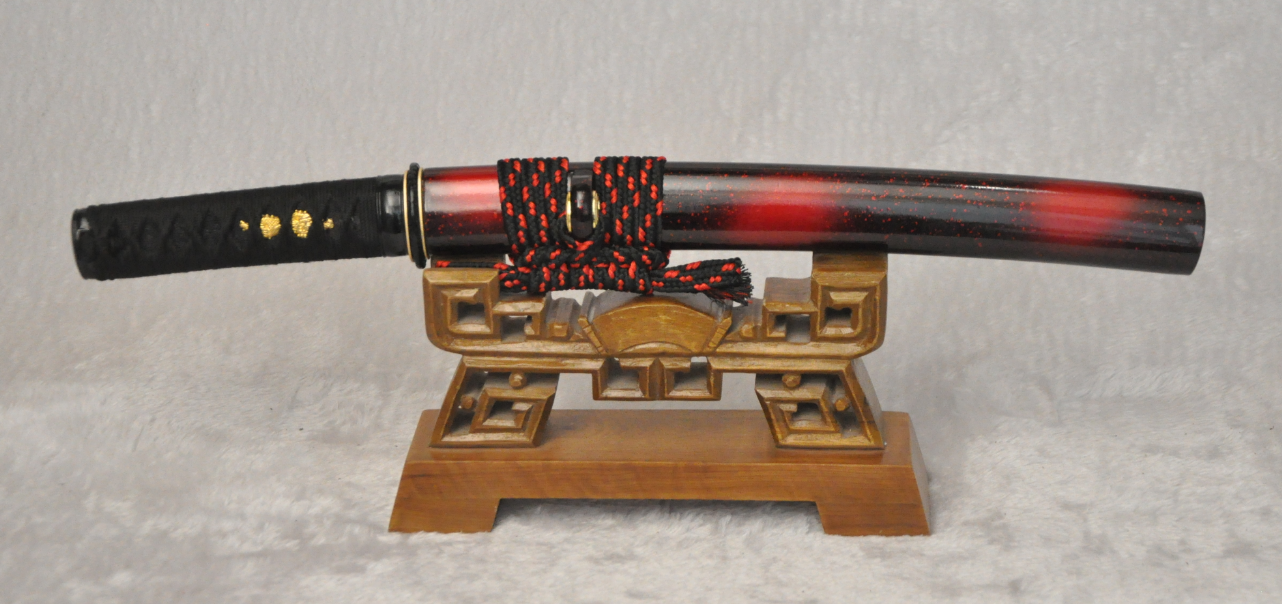 You can customize EVERYTHING on your handmade sword! This is what I decided for mine:
Hand Sharpening: Niku Blade
Rayskin (Under Wrap): Black (02)
Handle Wrap: I-06 Ito
Engraving: Zaden
This was made for my 14-year-old son who will be receiving this on Christmas day! I have never been more excited to give someone something as I am with this! He will be SO excited! He has shelves on his wall in his room and will display this awesome handmade sword there.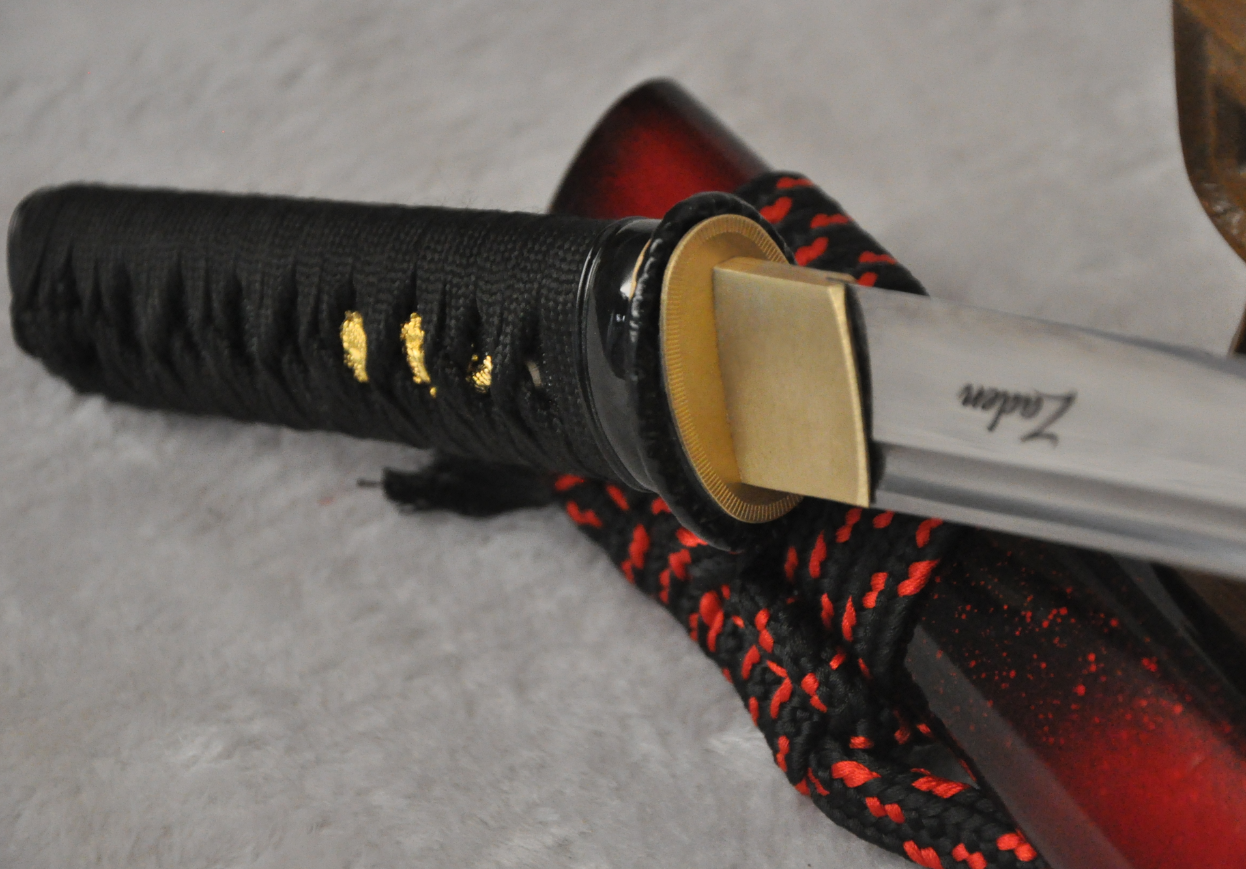 You can decide how sharp you want your sword. These swords are hand sharpened to perfection. These swords can be hand sharpened per your request or remain unsharpened. Each sword comes with a free personal engraving, to truly make the sword your own.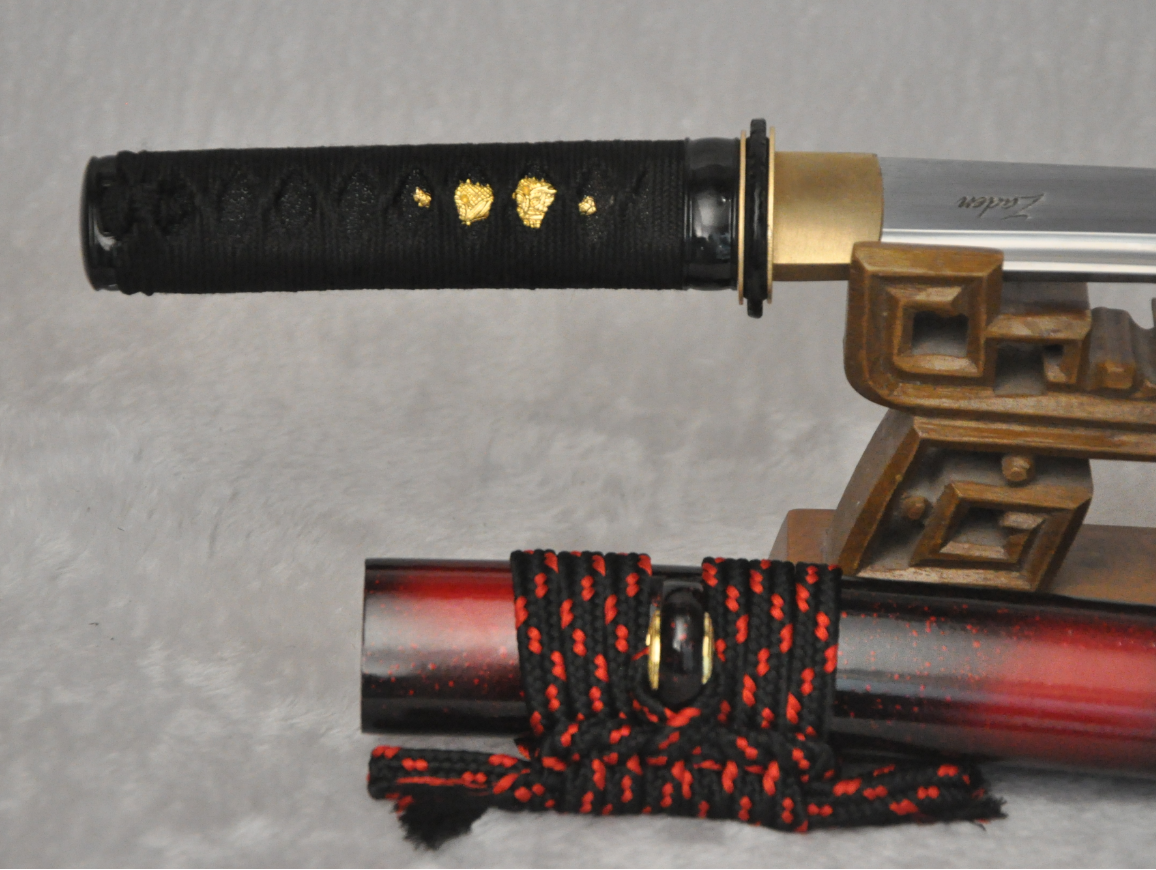 Swords of Northshire carries the following:
*Samurai Swords: Samurai Swords date back to the Japanese Edo Period. The distinctive curved blade and long grip were designed as a two-handled sword which became the symbol of the samurai.
*Ninja Swords: The ninja, also known as shinobi, were covert mercenaries during the feudal era in Japan that practiced espionage, assassination, and guerilla warfare. The preferred weapons of the ninja were the katana and also straight blade swords like the ninjato.
*Tanto Knives: Japanese tantos are dagger-like knives with strong tips. Tanto can be used in close-quarters combat, martial arts, ceremonial acts, or as tactical knives.
*Custom Swords (you can customize your own sword as I did!): The process of selecting and choosing your custom sword is one of the most rewarding experiences for sword enthusiasts.
*Sword Accessories: From katana accessories to sheaths and display cases, Swords of Northshire has everything you need to keep your swords looking good.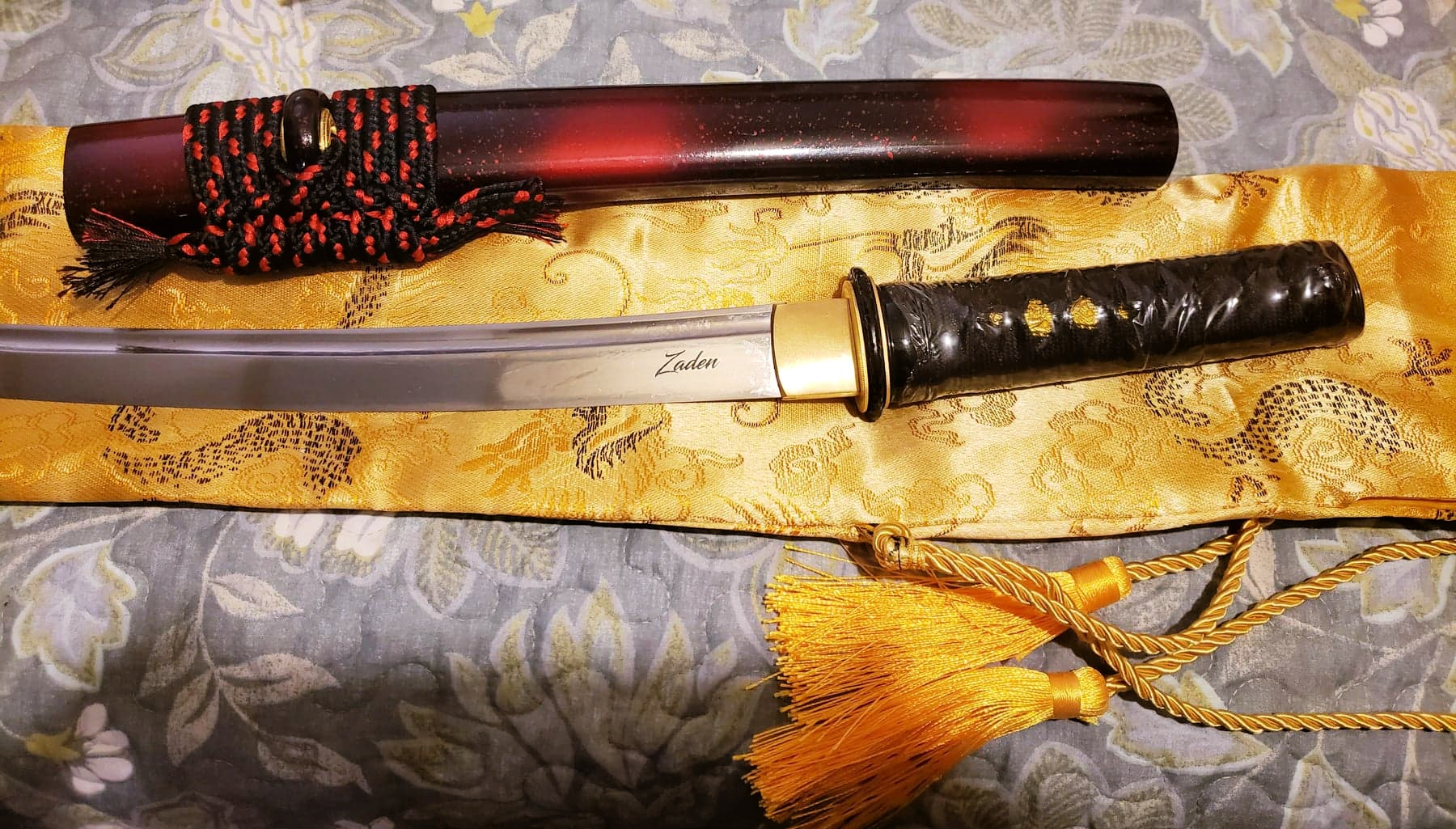 The ordering process of my handmade sword was so easy. Since I know nothing about swords, their customer service helped with understanding and what to choose for my sword. It was simple to order my custom made sword!
As you move through the customization steps, everything is explained in full detail so you understand exactly what the terminology means and how every option will affect the look, style, and feel of the sword. I definitely recommend customizing your sword it was a learning experience as well as just fun to do!
At Swords of Northshire, they strive to bring you top quality swords and accessories. No matter what style of sword you're looking for, they can help you with every step of the buying process. Create your own custom sword, find replica pieces from your favorite movies, or discover the perfect accessories to complement your chosen piece when you shop their online store.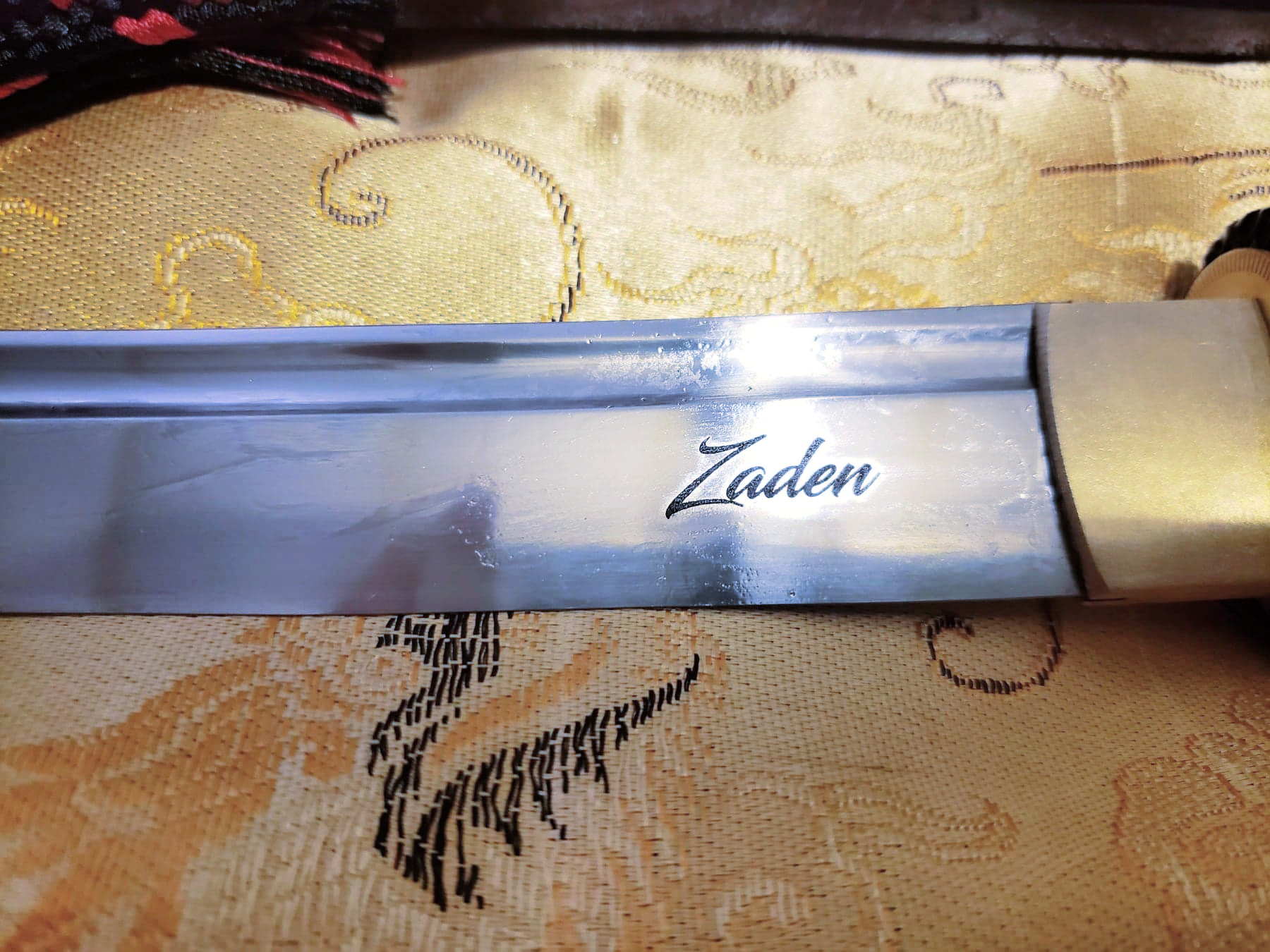 I couldn't be happier with the way my sword turned out. I know it will be kept and cherished by my oldest son for years to come! And one day, he just might pass it on to his son!
These are wonderful keepsakes as well as real-life ready for battle swords! I promise, if you do decide to purchase anything from Swords of Northshire, you will not be disappointed. What a fun shopping experience!
Deals And Coupons!
Get $30 Off Select Custom Made Katanas This Black Friday! Grab the deal HERE!
Receive Free Worldwide Shipping on Custom Swords this Black Friday and Cyber Monday!
Save 5% on Custom Swords. Shop Now!
Shop!
You can shop Swords of Northshire online at Swords of Northshire. Shop Quality Swords Under $200!
Win
One very lucky individual is going to win a High Carbon Steel Clay Tempered Samurai Sword which you can have customized if needed! Yay!
Rules
The contest is open to US residents ages 18+. This giveaway will end on December 8, 2020, at 11:59 pm MT. The winner will have only 48 hours to claim their win or a new winner will be selected. I am NOT responsible for lost or stolen mail (DUH!).
PIN IT