This post is all about How To Transform your Kitchen into the Heart of the House. If you're the primary cook in your household, you may find a disproportionate amount of your day spent in the kitchen. While the rest of your family may be spending time in their bedrooms or the living room, it can be disheartening to feel isolated from the rest of your family.
However, by transforming your kitchen into a welcoming, warm space, you can turn it into the hub of your house – the place where everyone meets to come together.
Kitchens are often seen as the cook's realm, so it can be intimidating for your partner or children to want to spend time there to relax. An excellent remedy for this is to invite them to join you in cooking.
You can make it a fun, joint activity, and you can also help them feel more comfortable in the kitchen. If you play your cards right, they may even end up volunteering to cook solo so you can take a night off.
Even if you and your family take turns cooking, it can still be a fantastic chance to bond and catch up if you offer to help them out with whatever meal they're making.
How To Transform Your Kitchen into the Heart of the House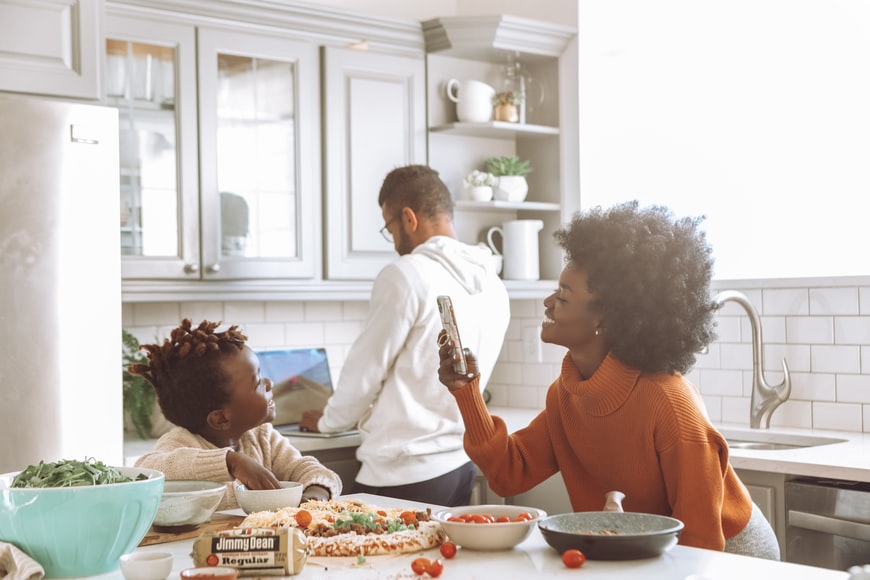 Try to make your kitchen as family-friendly as possible. The size of your kitchen can limit your options, but as long as you have room for a table and chairs, it can still be a social space instead of just a preparation one.
Make an effort to purchase more comfortable chairs than the regular, hard-backed dining chairs so that you can get cozy. Cushioned chairs are also great for you if you need a place to sit while waiting for the oven or stove.
If you have young children or are strapped for space, furniture like a milking stool can be the perfect solution – smaller kids can even use stools to stand on when they want to help out.
An enticing way to lure others into the kitchen can also be the food itself. Never underestimate the power of a good smell, and the scent of dinner or a baked treat can lead to your friends wanting to come over because it smells so good.
Don't stress if you don't have time to make anything overly complex because cooking food you love to eat can be infectious.
If you have the room and schedule, a family rule that you sit together each night for dinner can do wonders for making the kitchen the heart of the house.
Having a set time each day for you to catch up and talk about your day can help to spend time together become the default rather than an effort, especially if your children are teenagers.
As your children get older, a family dinner is the perfect relaxed space for your child to open up about their life without being overbearing.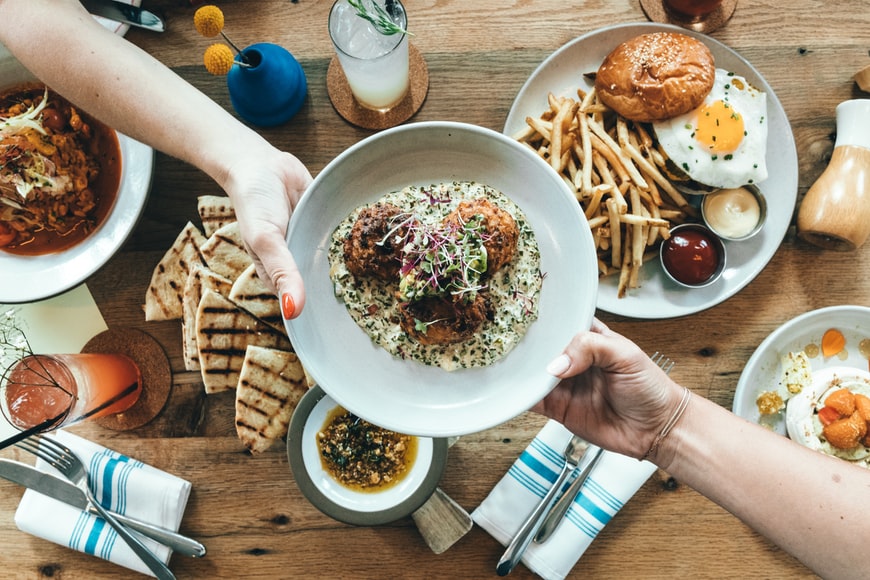 Instigating family events like board game nights or Sunday afternoon tea can help your family associate the kitchen with spending time together, rather than just a place to cook and eat.
Of course, your living room can also be a place for a family to spend time together, but that can mean relying on your TV instead of talking. By transforming your kitchen into a family-oriented area, it can be a space to spend together without a screen.
Don't underestimate the power of a comforting atmosphere. Hanging up some family photos can help the kitchen feel more communal.
It might even be a wonderful opportunity to hang up a shopping list others can write on or a family calendar so you can keep track of everyone's plans.
Displaying your child's report card or artwork may make your kitchen a little more cluttered, but it's one of the best methods to show your son or daughter how proud you are.
If it's large enough, your kitchen is also the perfect place to host friends for dinner or lunch. Laughing and eating with friends in your kitchen can show them a more intimate side to your home and mean you're not alone if the meal requires a lot of preparation.
It can be a family affair if you want to get your kids involved or a chance to spend time with other adults. Don't worry about making sure your china matches or that the kitchen is spotless – your friends will appreciate a more open and honest side to your family life.
With a bit of effort, your kitchen can be a place for your family to spend quality time together and become the true heart of your house.
Instead of just a place to cook, these tips on how to transform your kitchen into a room with your fondest memories are one to remember and share with your friends and family.
Do you have any tips to add? Please leave them in the comments below!