Summer is the perfect time to cook outdoors. There's nothing quite like grilling on a hot day! If you're thinking about building an outdoor kitchen, this step-by-step guide will be super useful. Planning everything ahead of time is key to a successful build, so make sure you decide on the place, set a budget, buy the materials, and plan the utilities before getting started.
Useful Step-By-Step Guide To Building an Outdoor Kitchen
With a little bit of hard work, you'll have your dream outdoor kitchen in no time! Let's get started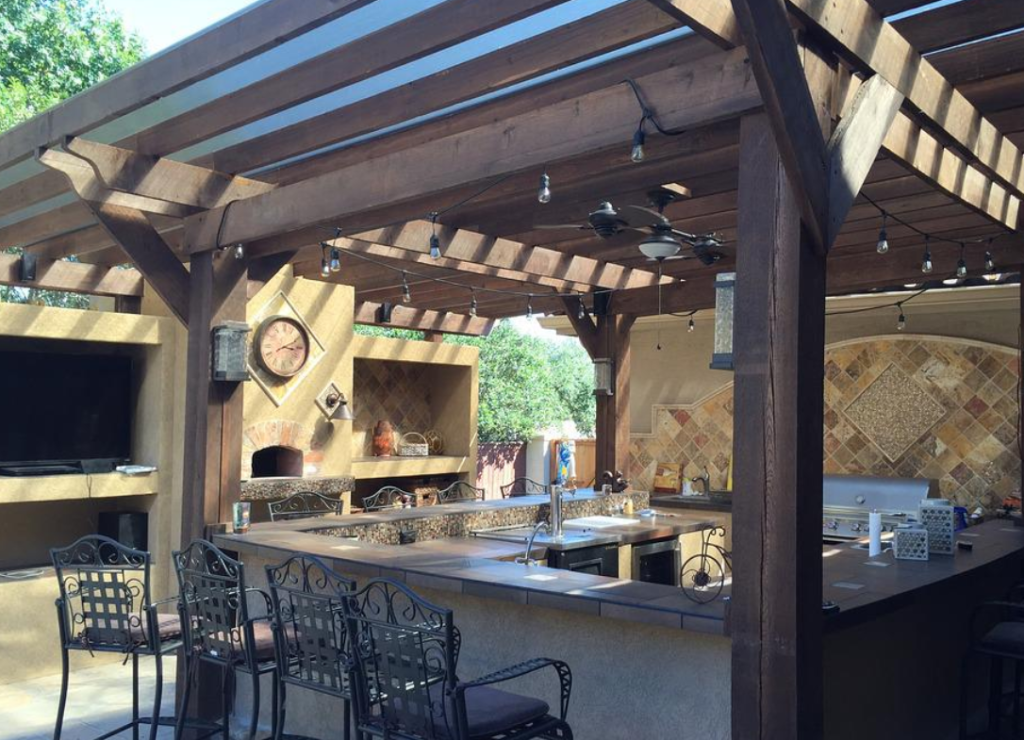 Plan Everything
As we already mentioned, planning is key to building a successful outdoor kitchen. Planning can be very time-consuming, especially for outdoor kitchens. You are essentially creating a kitchen from scratch. Your backyard is just one of many things to think about. Therefore, you need to start with your gardening practices. What will your outdoor dining experience look like and where would you like the seating area to be located?
The new kitchen should be placed close to the house and face the sun for the best design. The decision of how you intend to use the kitchen should also be made during the design phase. Will you still work inside or do you want to prepare elaborate meals outside? Once you've decided all of that, you can start planning the budget and gathering materials.
Set a Budget
Let's face it, outdoor kitchens can be expensive. If you're not careful, you can easily blow your budget on just the appliances and materials. That's why it's important to set a budget before getting started. You need to know how much you're willing to spend and what kind of kitchen you want to build.
There are many ways to save money when building an outdoor kitchen. For example, you can buy second-hand appliances or find cheaper alternatives to some of the more expensive materials. If you're on a tight budget, it's also important to be realistic about what you can achieve. Building an outdoor kitchen is a big project, so don't try to do too much at once.
Buy Everything
Now that you've planned everything out and set a budget, it's time to start buying appliances and materials. When it comes to kitchen appliances, you have a lot of choices these days. There are many different types of grills, smokers, and ovens to choose from so you can read this guide to find the perfect one for your needs.
It's important to pick an appliance that suits your needs. As for materials, you'll need things like bricks, concrete, stone, or pavers to build the foundation and countertops. You'll also need plumbing and electrical supplies to hook up the appliances. Once you have everything you need, it's time to start building!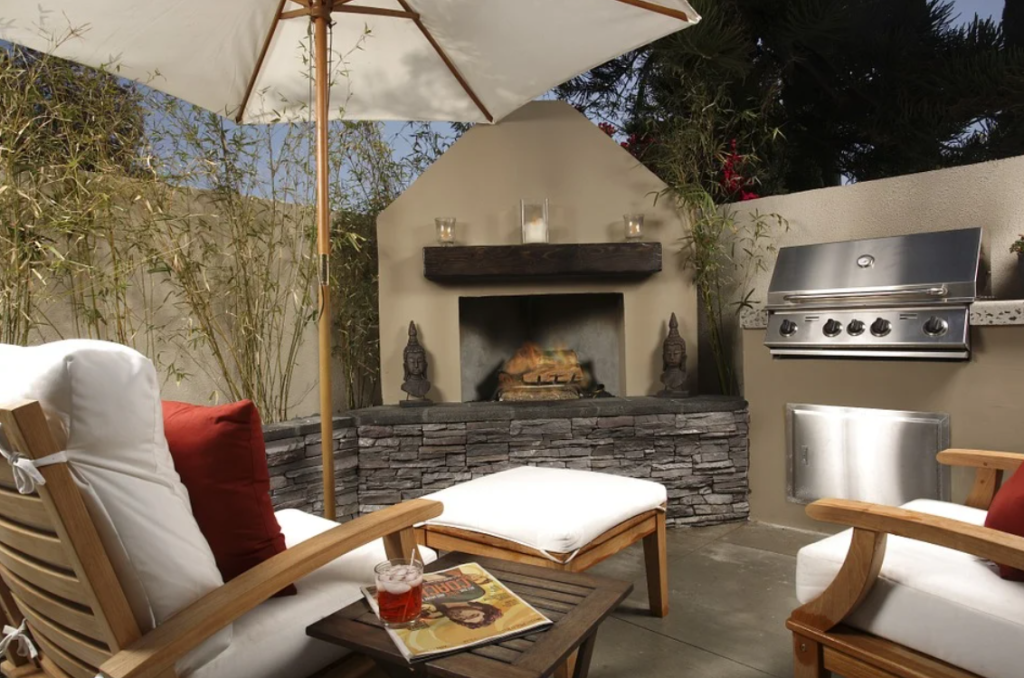 Plan the Utilities
One of the most important aspects of building an outdoor kitchen is planning the utilities. This includes things like water, gas, and electricity. If you're not careful, you can easily make a mistake that could be very dangerous. That's why it's important to have a professional help you with this part of the project. They will know how to properly hook up the utilities so that everything is safe and works correctly.
Set Up Everything
Now that you have all the materials and appliances, it's time to start setting everything up. This is where things can get a little tricky, so it's important to follow the instructions carefully. This means reading the manuals for the appliances and making sure you understand how to properly install them.
If you're not comfortable doing this yourself, it's always a good idea to hire a professional. On the other hand, if you're confident in your abilities, then go for it! Just make sure you take all the necessary precautions. Once everything is set up and installed, you can start using your new outdoor kitchen!
Enjoy Your New Outdoor Kitchen!
Once you've finished setting everything up, it's time to enjoy your new outdoor kitchen! This is the fun part where you get to invite friends and family over to enjoy the fruits of your labor. Make sure you have everything you need so that everyone can enjoy themselves. This includes things like plates, utensils, napkins, and cups. Of course, you'll also need food and drink for everyone to enjoy.
And that's it! Now you have your very own outdoor kitchen that you can use all summer long. Just follow these simple steps and you'll be on your way to enjoying the outdoors like never before!