I absolutely love (LOVE) The Lakeside Collection. Whenever I visit their website I FILL my cart to the top with home decor products. Now that it is Christmas time, I am getting so excited with the cuteness of their holiday decor. They always have the best cheap Christmas decorations!!
Their products are quality products and they are SOOOOOO inexpensive that I can purchase numerous products from them and hardly spend a thing! They truly have the best cheap Christmas decorations over any other store. These holiday decorations will make any home festive for the holidays!
*This post includes my affiliate links.
The Best Cheap Christmas Decorations
Does The Lakeside Collection REALLY have the best cheap Christmas decorations? Yep. They do! For example, I had $100 to spend and I got SO much stuff it was wild.
Don't believe me? Just look at the pictures below. All of that stuff for $100 bucks. Where on earth can you get stuff that is adorable for the holidays, for that price????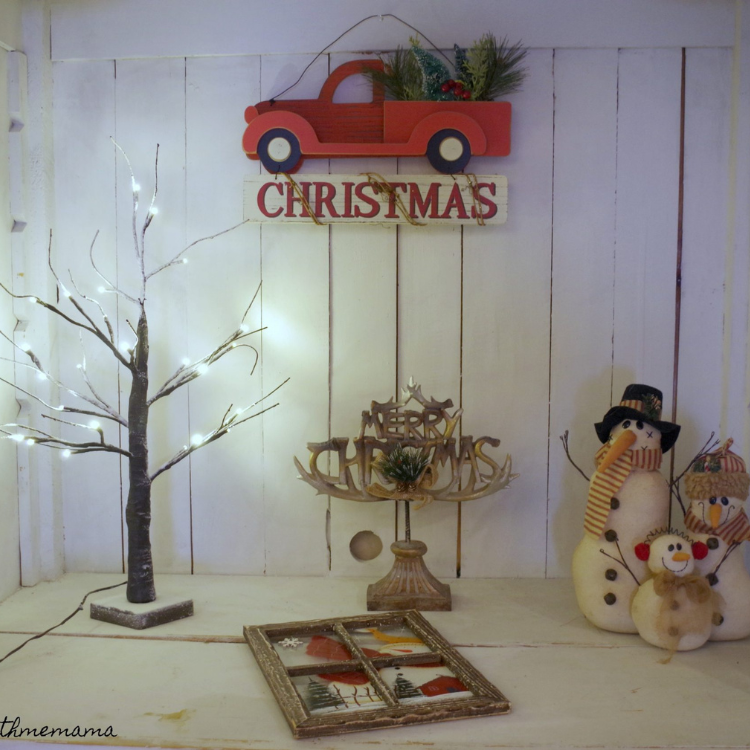 I have been a customer of The Lakeside Collection for years. I shop their online store because they not only have adorable products I love, but the prices are awesome and the quality of those products is dang good for those said prices.
What I Bought For Around $100 Bucks
Vintage Classic Holiday Decor Pick-up Truck Wall Hanging. So cute and just perfect for any wall. I love this so much and think it is the bee's knees! It retails for only $7.98!!!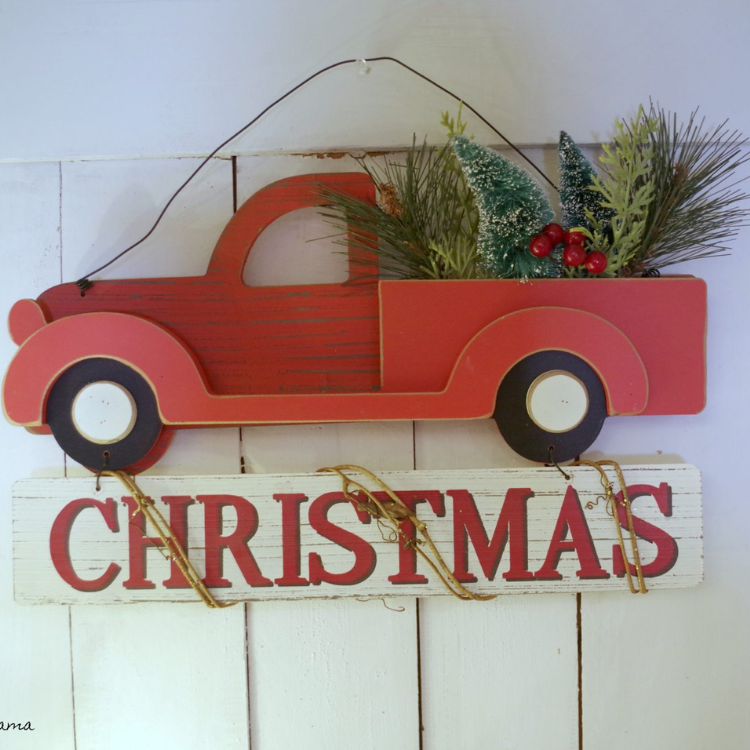 24″ Lighted Snowman Shutter. Holy cuteness overload!!! So festive and you add two AA batteries and it lights up beautifully making any location you put it in, feel like Christmas! It retails for only $18.98!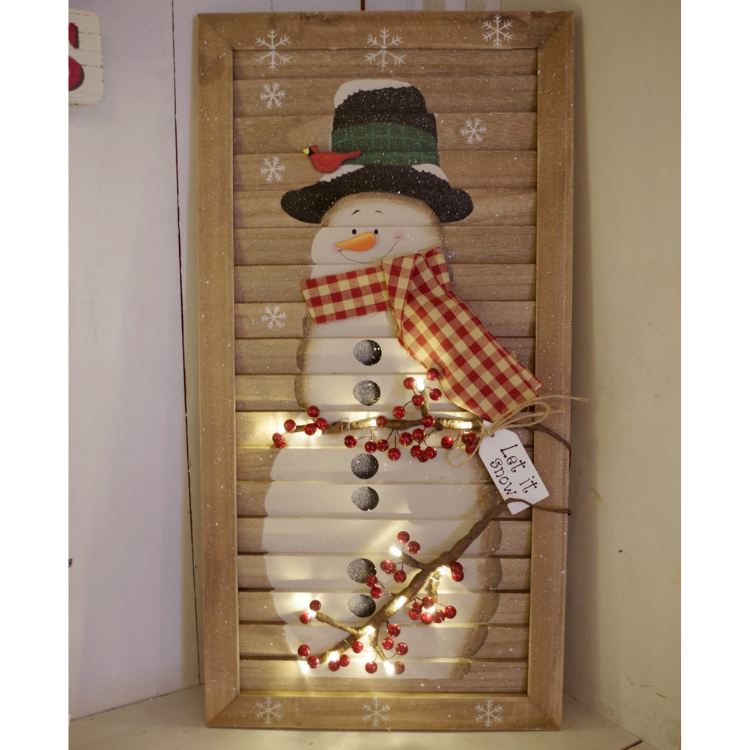 2′ Snowy Light Up Tree. Oh, dear. This HAS to be the most enchanting little light-up tree EVER. I can display this until March and beyond if I like it.
This can be used anywhere and is just so beautiful! Plain, but dang beautiful! These come in three different sizes. I bought the tabletop one which retails for only $12.95!! Just plug it in, no batteries are required! Yay!
Standing Holiday Stocking Hanger. Sadly this is no longer available because it was so dang popular (duh!), but man is it gonna look adorable holding our stockings!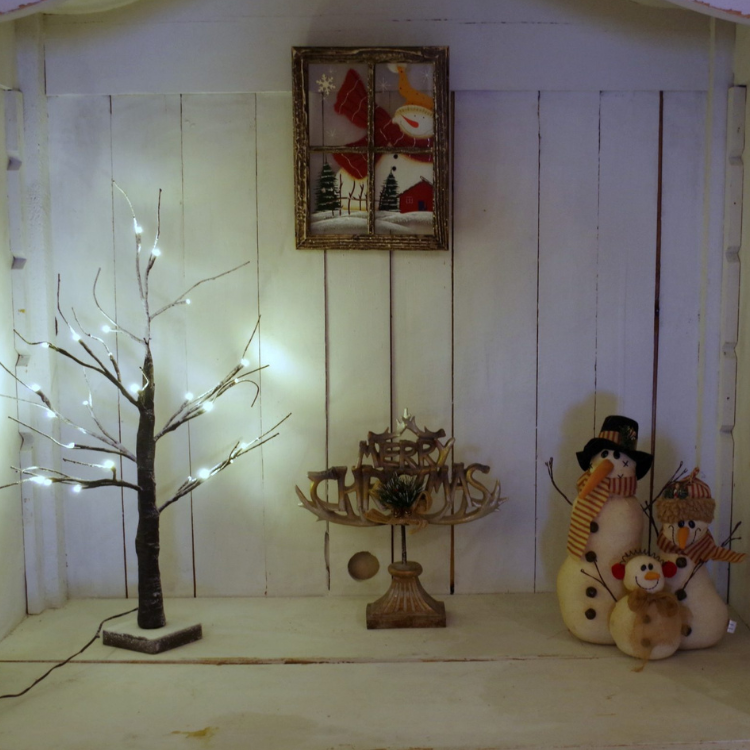 It comes in pieces and you need to put it together. I have not put it together yet (just got it yesterday!) but it is totally adorable from what I can see! The sign is quality and made of wood. I don't remember how much this was, but I think it was around $25.
2 Kraft Holiday Wrap Rolls for wrapping up those Christmas Gifts! These rolls have a lot of paper on them (100 Square feet of gift wrap!) and the paper is thick. I bought the holiday plaid and the adorable Character Jingle! Too dang cute! The rolls retail for $4.98 each!
100-Pc. Holiday Instant Gift Bow Set. These looked really pretty and I wanted to do something other than those boring bagged bows on our gifts this year.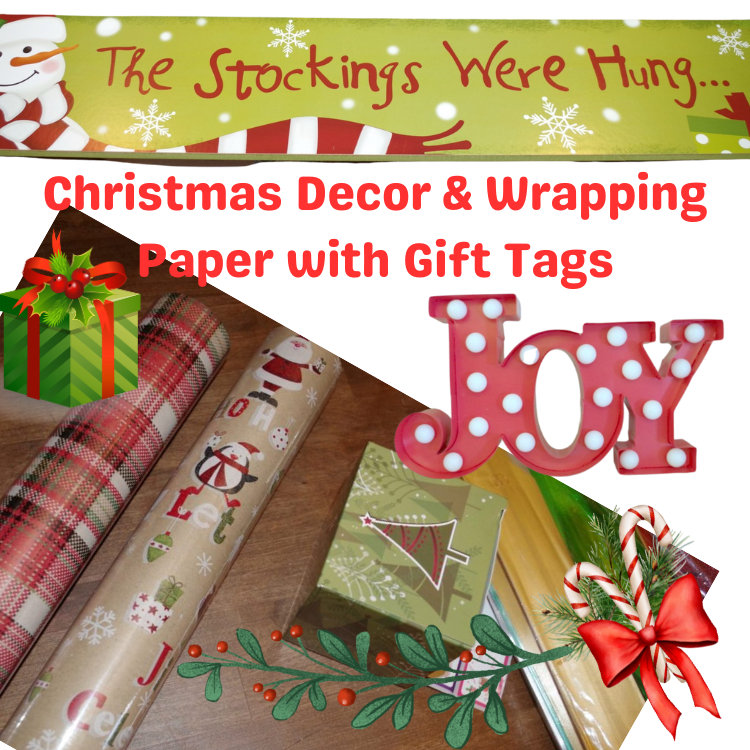 These are easy to make, just pull some strings and there you have it, a beautiful bow! You get an assortment of solid, metallic, and glitter-style bows that ship and store flat so you don't have to worry about them getting crushed. All of that for only $7.98!
1,000-Pc. Boxed Holiday Gift Tags. I can use these for years to come. They come nestled inside of a box and you just pull out the ones you need. The other ones stay safe and damage-free in the box.
I bought the Green Tree box but they also have a cute Red Snowflake box too with gift tags. It comes in five festive designs! Retails for only $6.98.
Antler Holiday Decor. Sadly, this too is now unavailable due to its popularity. It is totally cute and festive though and I love it displayed next to my light-up tree! So fun! It is made of metal and I *think* it retailed for $7.95.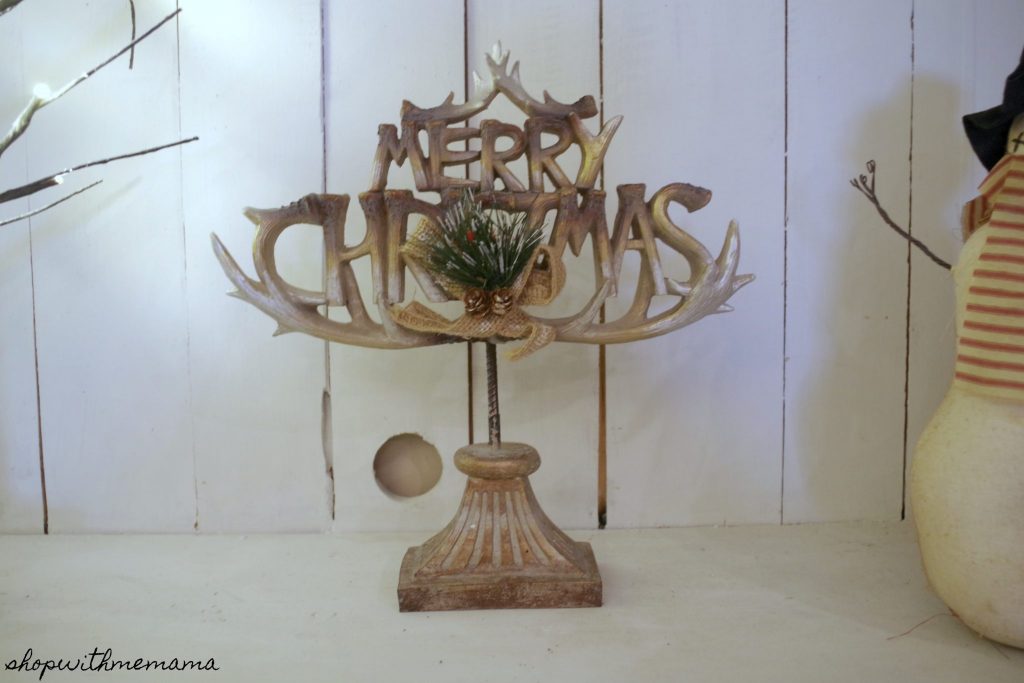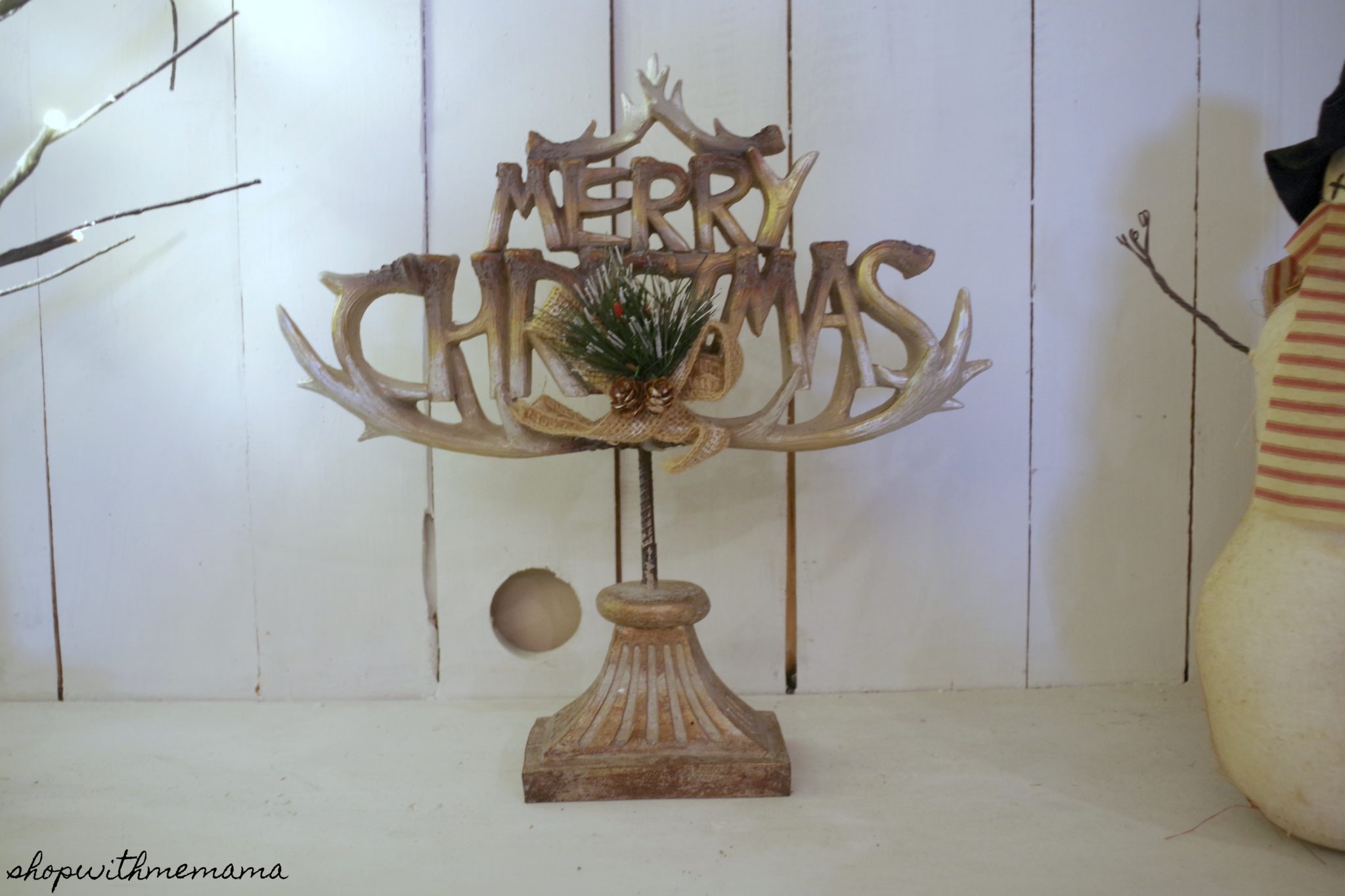 Holiday Marquee Joy Sign. Unfortunately, I did not have AAA batteries lying around (you need two of them for the lights), so I will have to wait to see it lit up.
But, it is so cute and I can use this at any time of the year! I love the bold red and the white lights against each other. This is a metal sign and can go anywhere in your home. It retails for $7.14!! There are two other signs like this one that says: Noel and one that says, Hope.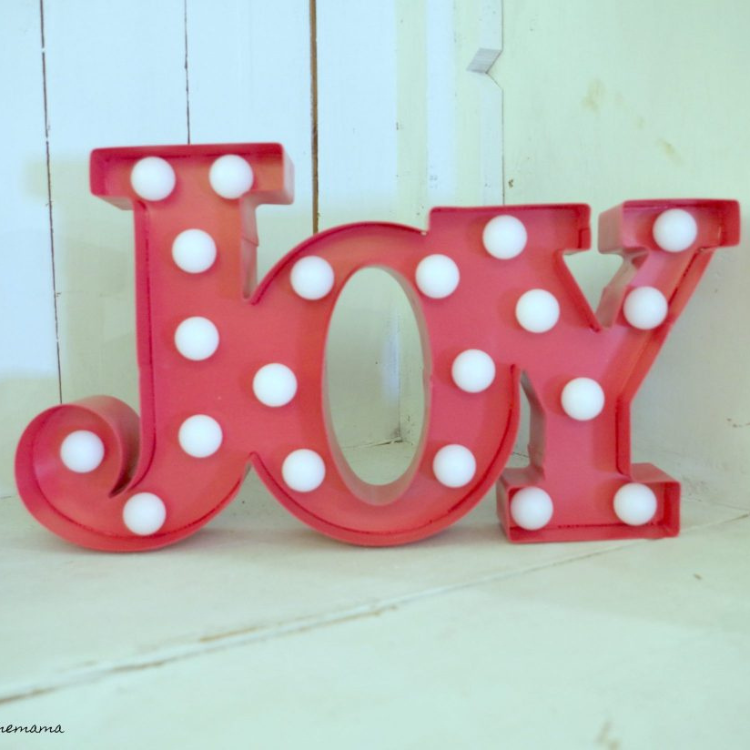 Fabric Snowman Family. Three adorable snowmen all together! I absolutely LOVE this snowman family! It is a nice size and is made of fabric.
The Fabric Snowman Family is dressed for winter weather in scarves and hats. They are weighted at the bottom so that they stand up easily and don't fall down. This snowman family retails for only $11.98! I bet these won't last long as they are really really cute!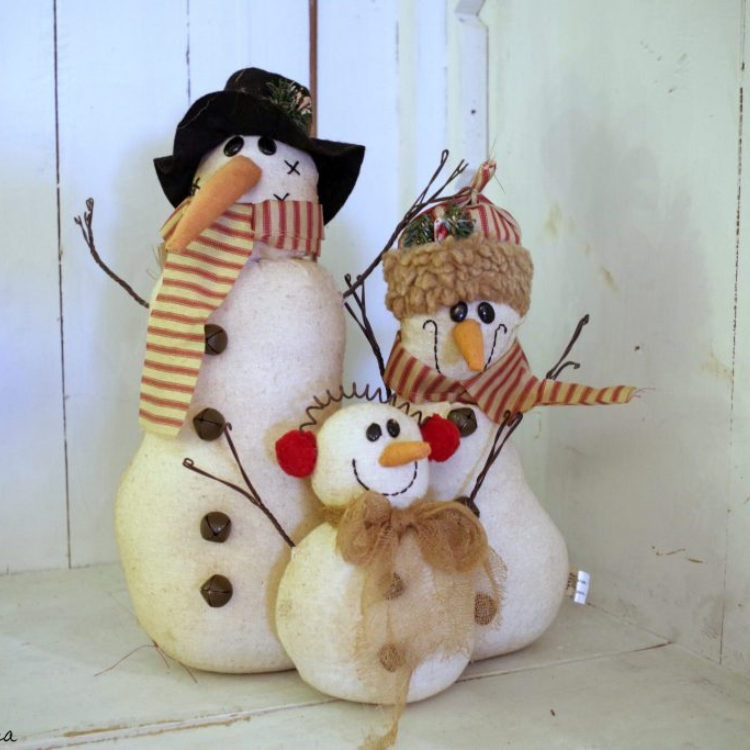 Lighted Wooden Winter House! So so so adorable. Add two AA batteries inside the house where the battery pack is hiding and then close the little door on the back with a latch.
Turn it on and there you have the cutest little Christmas house ever! I will use this as part of my decor by the end of April because it can be used after the holidays too! It retails for $8.39!!! There are two other light-up buildings too. They all retail for the same price.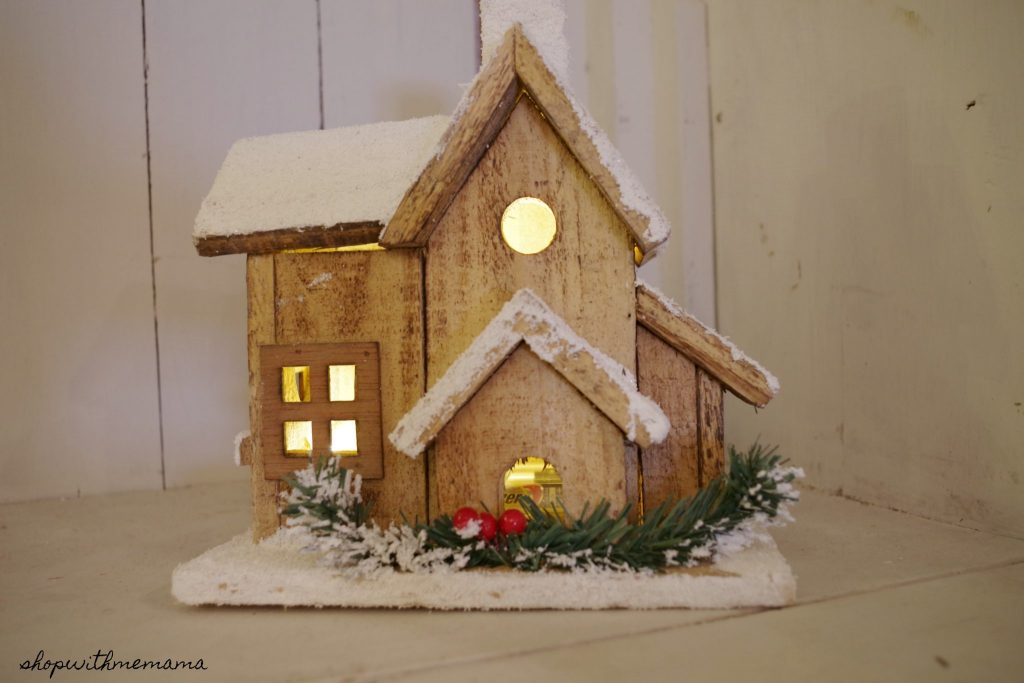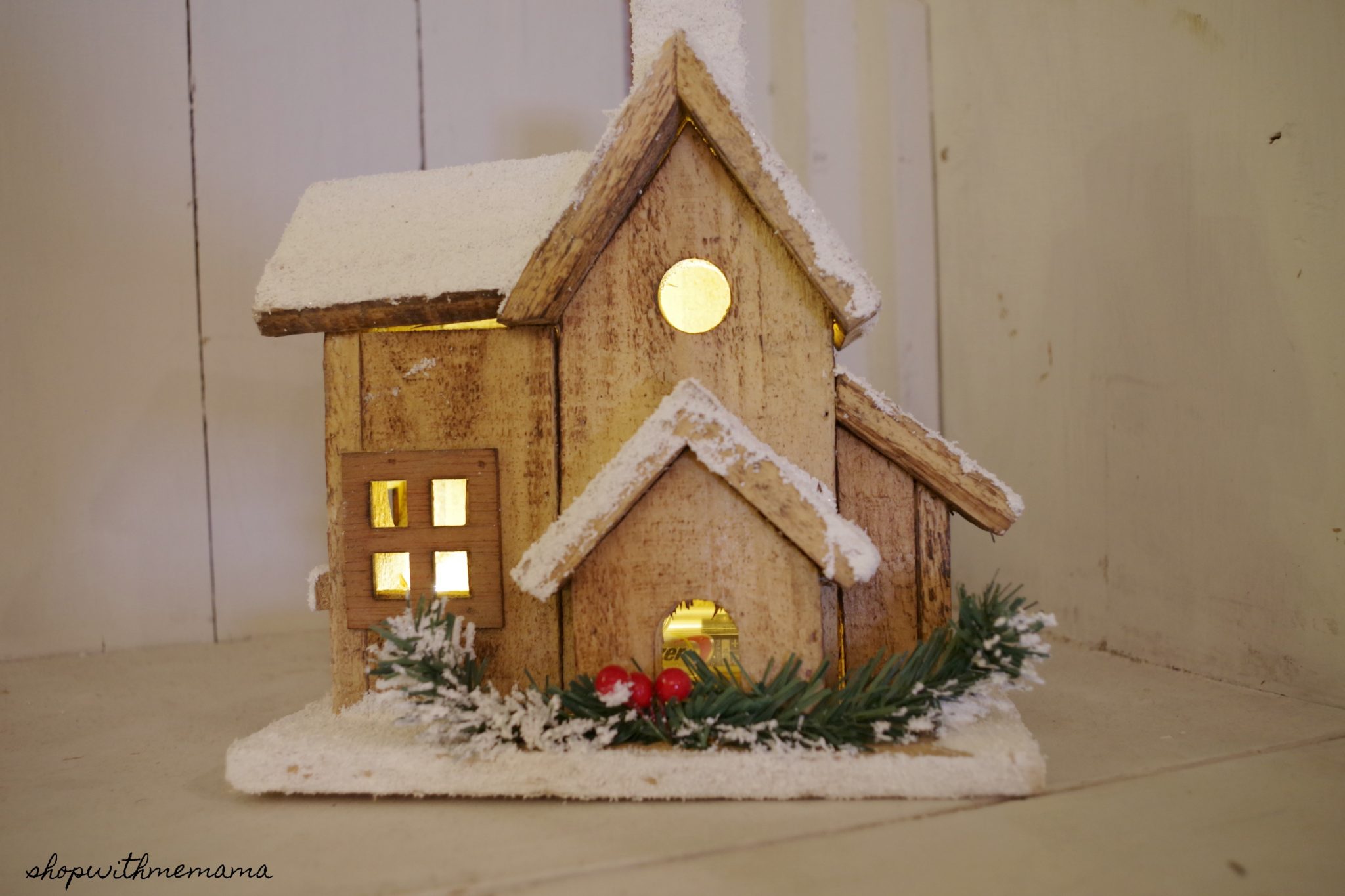 Painted Holiday Window Pane. I love the way this looks. The paint is 'chipped' looking making it fit right in with my decor.
I bought the snowman one, but there are others too. The painting is quality and really cute. You can hang it on your wall or display it on a shelf. It retails for $8.98!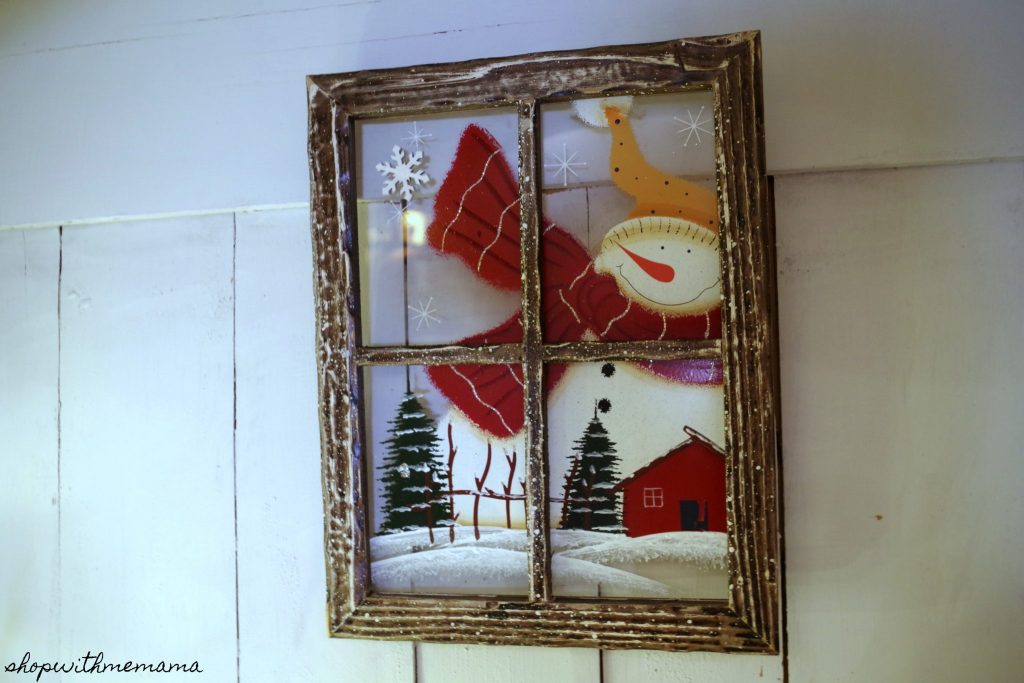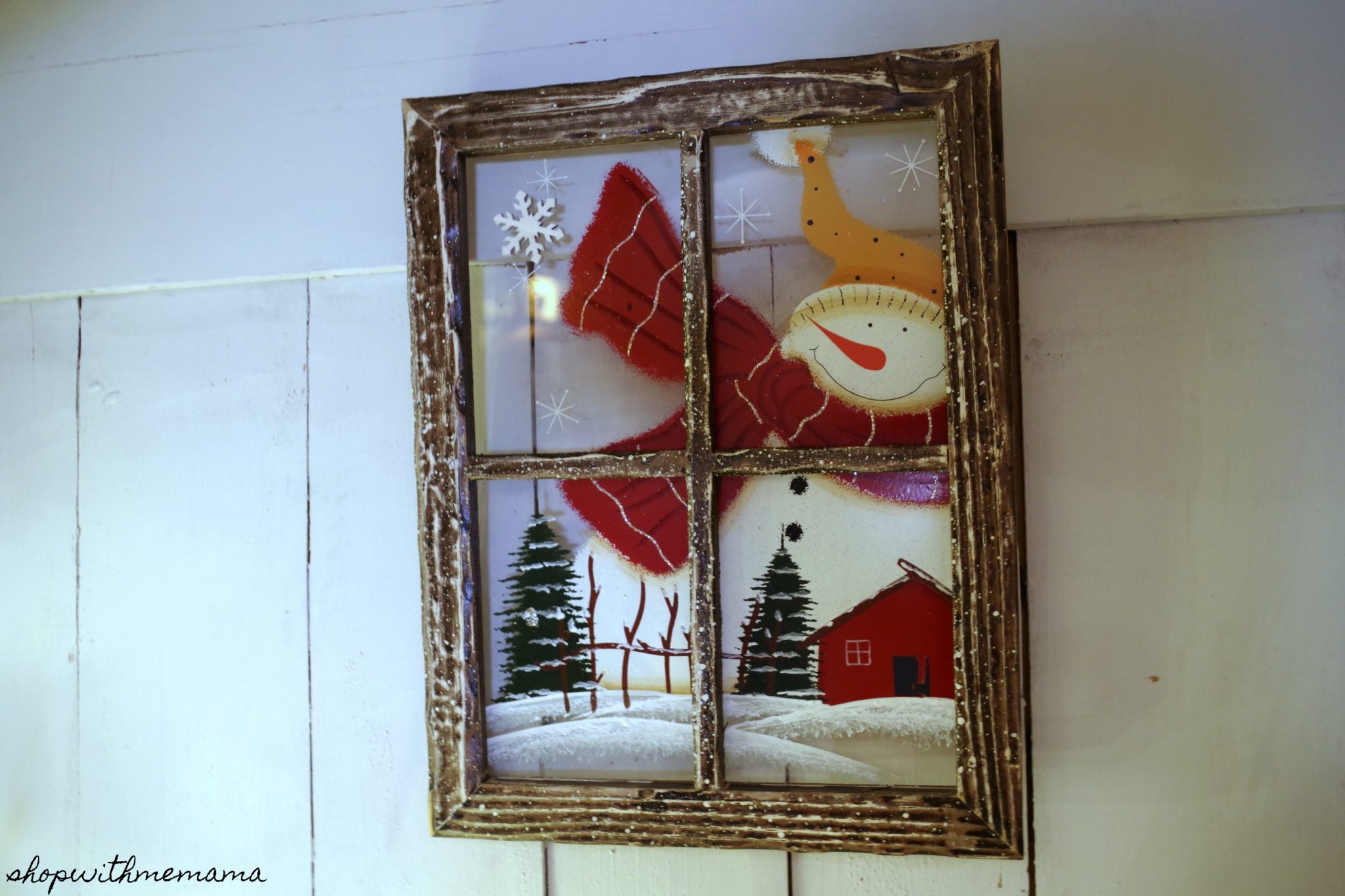 See? All the stuff for around $100 bucks! And they also have awesome sales going on right now that will make your order even cheaper! I love The Lakeside Collection.
Now you can find and buy The Best Cheap Christmas Decorations and have your home decorated for the holidays, and still, have money left over for Christmas present shopping! Yay!
I think it is my favorite online place to shop for all my home decor goods. But, The Lakeside Collection also has products for mom, dad, bed/bath, toys, and MORE. So much more!
Shop!
To purchase the best Cheap Christmas Decorations, just visit The Lakeside Collection today and start your holiday shopping! The prices are right and the products are awesome!
---
PIN IT!