This post is all about Invisalign: The New Alternative To Braces! I remember growing up and hearing my parents discuss my getting braces. That was NOT a good time in my life! I was already super awkward because I was at 'that age' and so getting braces too, seemed like too much happening at once!! If only Invisalign was an option for me when I was younger.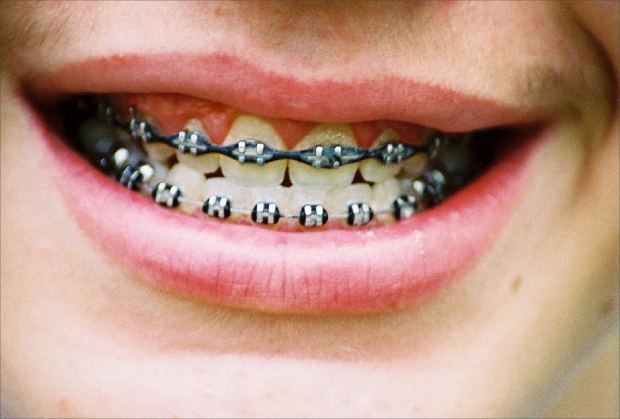 Invisalign: The New Alternative To Braces!
I did NOT want metal braces in my mouth and did not want to have to wear them for two years or however long it took to make my teeth straight. Ugh.
Two of my sisters had braces, before me, so I knew how uncomfortable they could be and how much care they took to keep them clean and their teeth clean. It was just not something I wanted for myself… Blah.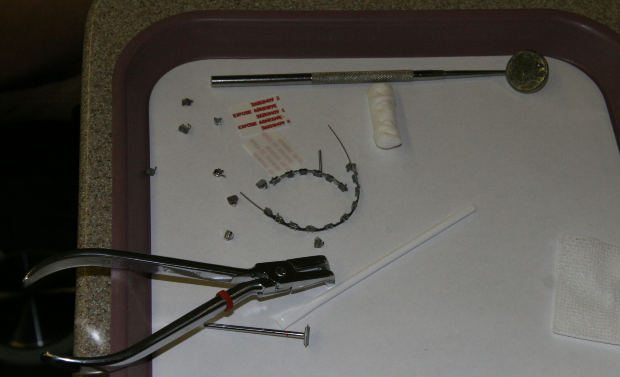 But, the appointment was made and I was sitting in that chair at the office, getting them to put on, in no time. I was not happy! I did not want them!
Soon, I was sporting those metal braces. At least I was able to get different colored rubber bands, right? I had to have control somewhere, with all of this! I went in for monthly checkups and brace 'tightening' and it was just so uncomfortable. I remember my lips, in the beginning, is really cut up too, from the wires in my braces. I wanted them OFF!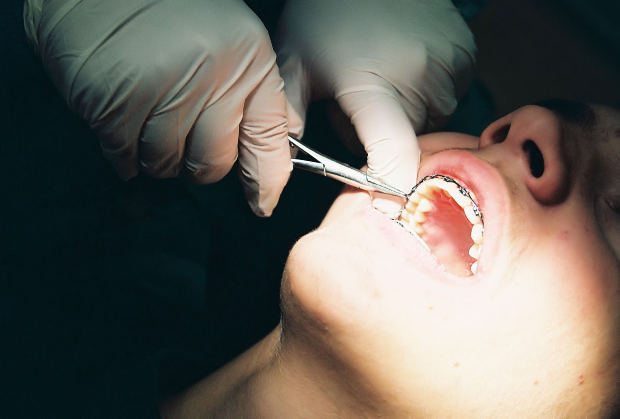 A year and a half went by and FINALLY, the orthodontist said I could get them off. It was one of the happiest days of my life! But then came that retainer! That was not so bad. At least I could take those OUT if I wanted to! My teeth were finally straight, not that they were horribly crooked, to begin with, and I had my mouth back.
As I look back on braces, I do not have a very good memory of them. I wish so much that when I was younger we had a choice. Like kids and adults nowadays. Invisalign would have been a wonderful alternative to braces, back in the day…
My kids will have this choice when they are older. Thank heavens I can offer this choice to them. Metal braces or Invisalign.. not that hard to choose! I know, if they need their teeth straightened, they would obviously choose Invisalign.
Invisalign Teen is available to pre-teens and teens, so my kids will have an option, if and when they need their teeth straightened. As technology enhances our daily lives, it also continues to advance the science of orthodontics.
Among the new advances in orthodontia, removable aligners, like Invisalign & Invisalign Teen, are fast becoming popular choices. The system uses a series of clear aligners made of lightweight plastic that sit smoothly on the teeth allowing for a more comfortable fit and they work as effectively as traditional metal braces.
Oh, how I WISH I had this option when I was young! It probably would have given me MORE confidence knowing I was straightening my teeth on the sly, then having to wear those dreaded metal braces for all to see… so stressful!
The best part? These can be removed so that kids can eat, brush their teeth, and floss! No more having to TRY and floss through those annoying braces! Man, that was hard to do and took SO long.
Many people are looking for an alternative to braces as having braces can be a painful process that can last up to 3 years. Luckily, Invisalign is a popular form of clear aligner that allows people to receive a similar treatment in a much shorter time frame. At the same time, the treatment is much less painful and these clear aligners can be removed whenever. Having options suitable for both teens and adults, Invisalign is able to cater to the needs of a wider audience looking to improve the look of their smile.
I also love that the cost is roughly about the same, as traditional braces. So, if you have to straighten your teeth, you have a choice! You also don't require as many office visits! I think this is so wonderful!
What do you think of Invisalign: The New Alternative To Braces?