*Just 4 Steps To Beautiful, Smooth Skin!I have a secret! I HAVE to shave my legs, under arms and other things, EVERY. SINGLE. DAY. I absolutely cannot stand any stubble on my body, it drives me batty! I received products for this review. Opinions are my own.
With shaving every single day, I tend to get little bumps here and there, razor burn at times and sometimes even ingrown hairs. I have been pretty good at keeping it all under wraps, but sometimes you just need some help with it all.
Just 4 Steps To Beautiful, Smooth Skin!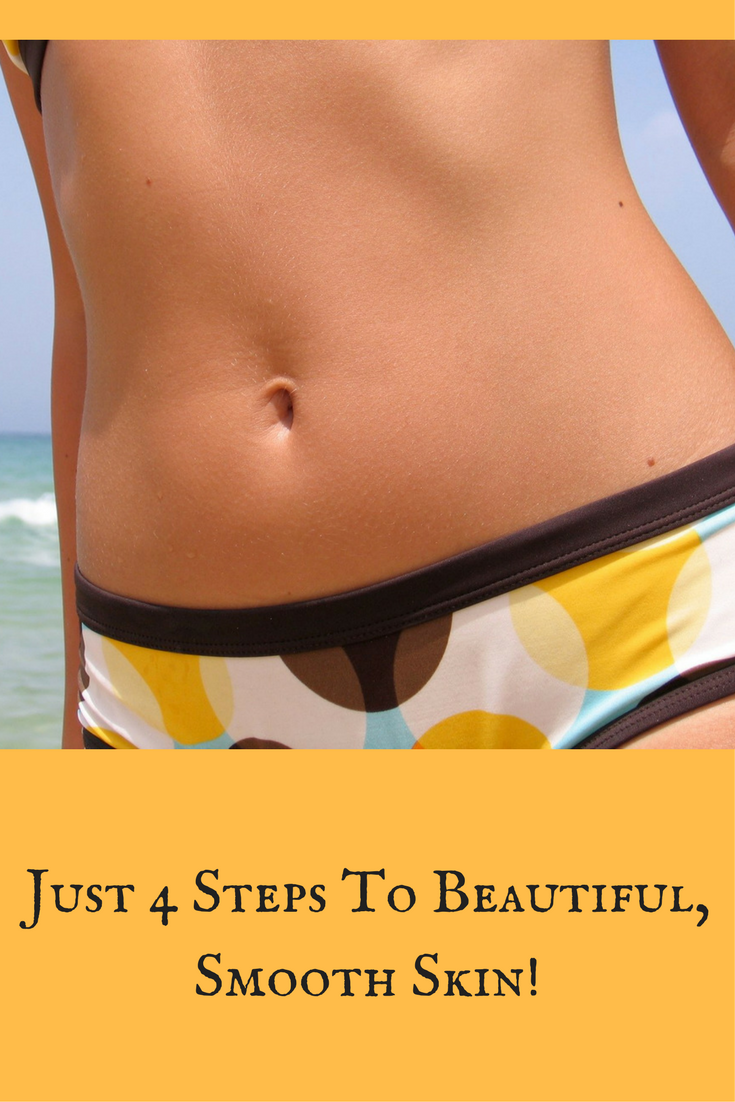 There are 4 steps to beautiful, smooth skin that I try to do to ensure my freshly shaven skin will not be irritated or bumpy.
Shave or wax. Obviously, to get smooth skin without those annoying stubbly hairs, you shave or wax.
Apply BikiniMask. Even though this has 'mask' in its name, you do leave in on your skin and don't have to wash it off.  The BikiniMask calms and smoothes your freshly shaven skin. This is safe enough to use on your most private of areas. Simply apply after waxing or shaving for healing relief. Has Ingredients to combat bumps, blemishes and ingrown hairs! I use this three times a week.
Apply PFB Vanish

™

 + Chromabright™. This is two products in one! This is a Skin Lightener & Bump Fighter. PFB Vanish™ + Chromabright™ is a post-inflammatory hyper pigmentation product. This is perfect for dark spots and can be applied to Inside thighs & bikini area, Under Arms, Chin Nape of neck and Acne. It is good for all ethnic skin types and is the only Lightening and Ingrown Hair Roll-on on the Market. You can see Skin lightening results in as little as 6-8 weeks! I use this several times a week.
Apply Skini Cream to your body! This Skini Cream is awesome. You apply it where you want a little firming up and smoother skin. It is green in color and is really moisturizing. You massage it into your problem areas for about 30-45 seconds. You will start to feel a warm, tingly sensation that lasts around 15-20 minutes for me. They say to use it twice a day, but I use it once a day, at night, right before I go to bed. This cream is caffeine infused and is a great cellulite smoothing cream. It is supposed to firm, re-contour and hydrate your skin. I have been using this for about 2 weeks and feel like my skin on my thighs and stomach have never been so soft! My skin is more hydrated then ever and I love that I can feel the cream tingling so I know it is doing something to my skin.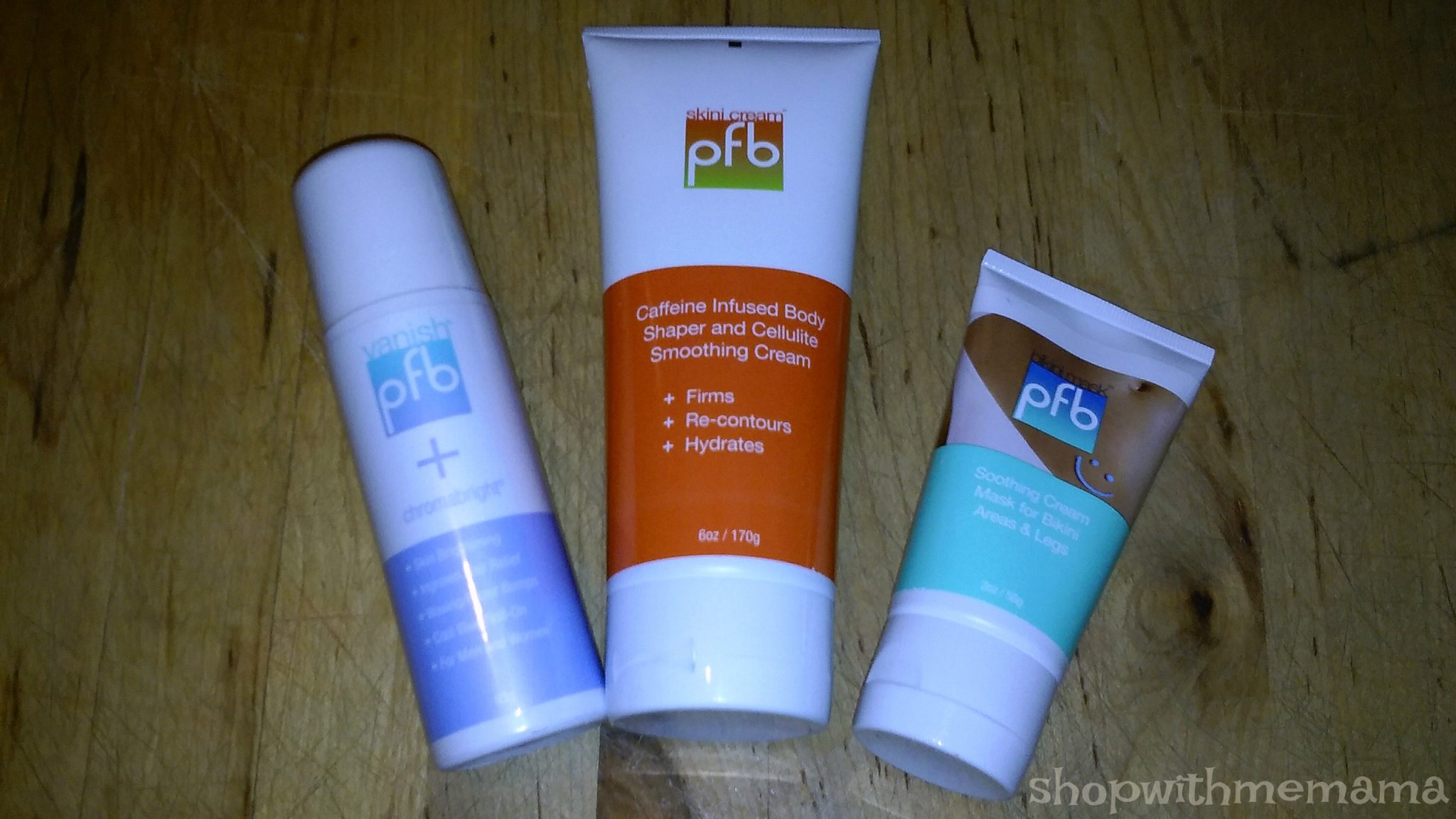 More Info On The Skini Cream!
Caffeine and Marine Extract work in synergy to stimulate and tone for more even and refined visible results.
Provides targeted action where cellulite lives, in the subcutaneous fat layers of the skin.
Aloe Leaf Juice and Shea Butter nourish and improve skin tone by providing all day hydration for a more youthful appearance.
Coconut Oil softens and provides skin-soothing properties. Studies have shown Coconut Oil to reduce transepidermal water loss (TEWL), which can aid in the appearance of smoother skin.
Instant tingling sensation.
I promise, if you use the products I listed above, you will have soft, smooth and beautiful skin! I feel so good in my skin and only wish I had this at the beginning of summer and not the end!
Buy
You can purchase the PFB products above, online at https://www.pfbvanish.com. 
Win!
One person will win the PFB Vanish™ + Chromabright™ Skin Lightener & Bump Fighter roll on ($29.95) and the BikiniMask (28.00)!
Rules
The contest is open to US 18+. Giveaway will end on September 21, 2017, at 11:59 PM MT. Winner will have 48 hours to confirm their win after I email them, or a new winner will be chosen. I am not responsible for lost or stolen mail.