*Keep Teeth Cleaner Between Brushing with Orbit For Kids Chewing Gum! I participated in a campaign on behalf of Mom Central Consulting. I received product samples to review
My kids love chewing gum, just something about it brings on those smiles and good times! I like chewing gum too and blowing big ol' bubbles! My kids love blowing bubbles too 🙂 You are never too old to do that!! Woot!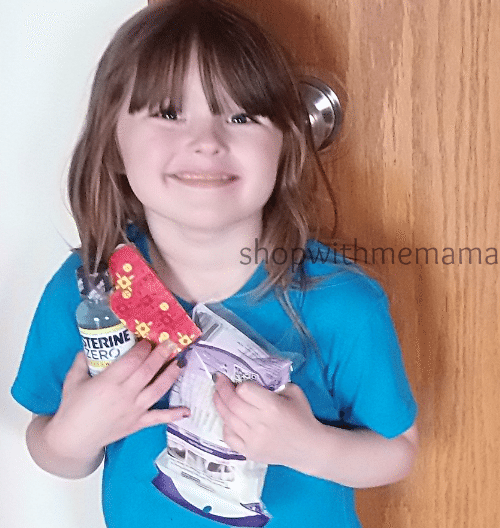 Orbit For Kids Chewing Gum
But, with gum chewing can come tooth decay and we don't like that! I have my kids brush on a regular basis, at least twice a day, sometimes three times a day depending on what they eat!
I also have them floss 4 times a week and they use mouthwash at night, after brushing. They have never had a cavity, yet, knock on wood!!! So we must be doing something right!!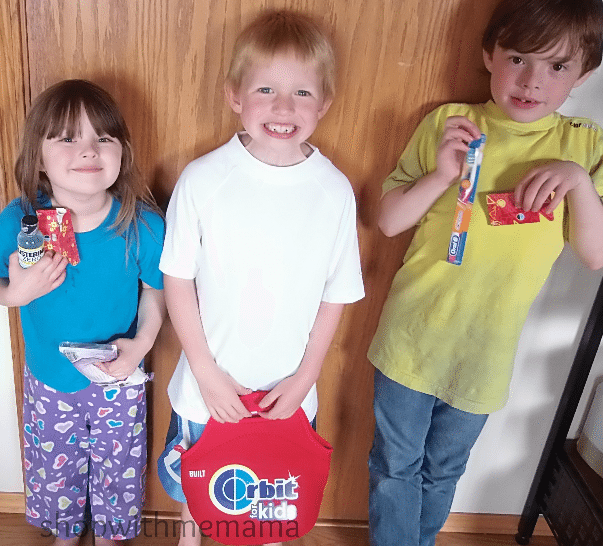 I did not know though, that the Orbit for Kids chewing gum is a fun and easy way to help protect kids' teeth throughout the day. Just one other reason why I love this gum so much (and so do my kids!!).
It not only has a great, long-lasting flavor, my kids can blow bubbles with it too, but it also is sugar-free!! That is something this mama appreciates in a gum for kids!
The Strawberry-Banana flavor (it comes in original bubble gum too!!) was a huge hit in my house! The kids went crazy over the yummy flavor and I loved it too! Even grandma and hubs liked it!
The Orbit For Kids Gum has been awarded the ADA Seal of Acceptance. The benefits of chewing sugar-free gum include cleaning the mouth of food debris and encourages stimulation of saliva flow, which helps to protect your teeth by reducing plaque acids and strengthening teeth. These facts were taken from the press release I was sent and are not my opinions.
You can buy this gum in the 14-tab envelope packages or micro-pack, multi-pack bags and you can find it in the gum and candy aisle!!! This will be available nationwide this month, July 2013!!!
Do you allow your children to chew gum?