I really love creating new recipes and trying them out for my family. Now that the warmer weather is here, I am feeling a bit zesty! And what better way to get some fun and delicious recipes flowing, then with the new Kraft's Zesty Italian Anything Dressing, that I was sent to review! There is SO much you can do with this dressing! I decided to create a yummy Easy Zesty Pasta Salad Recipe!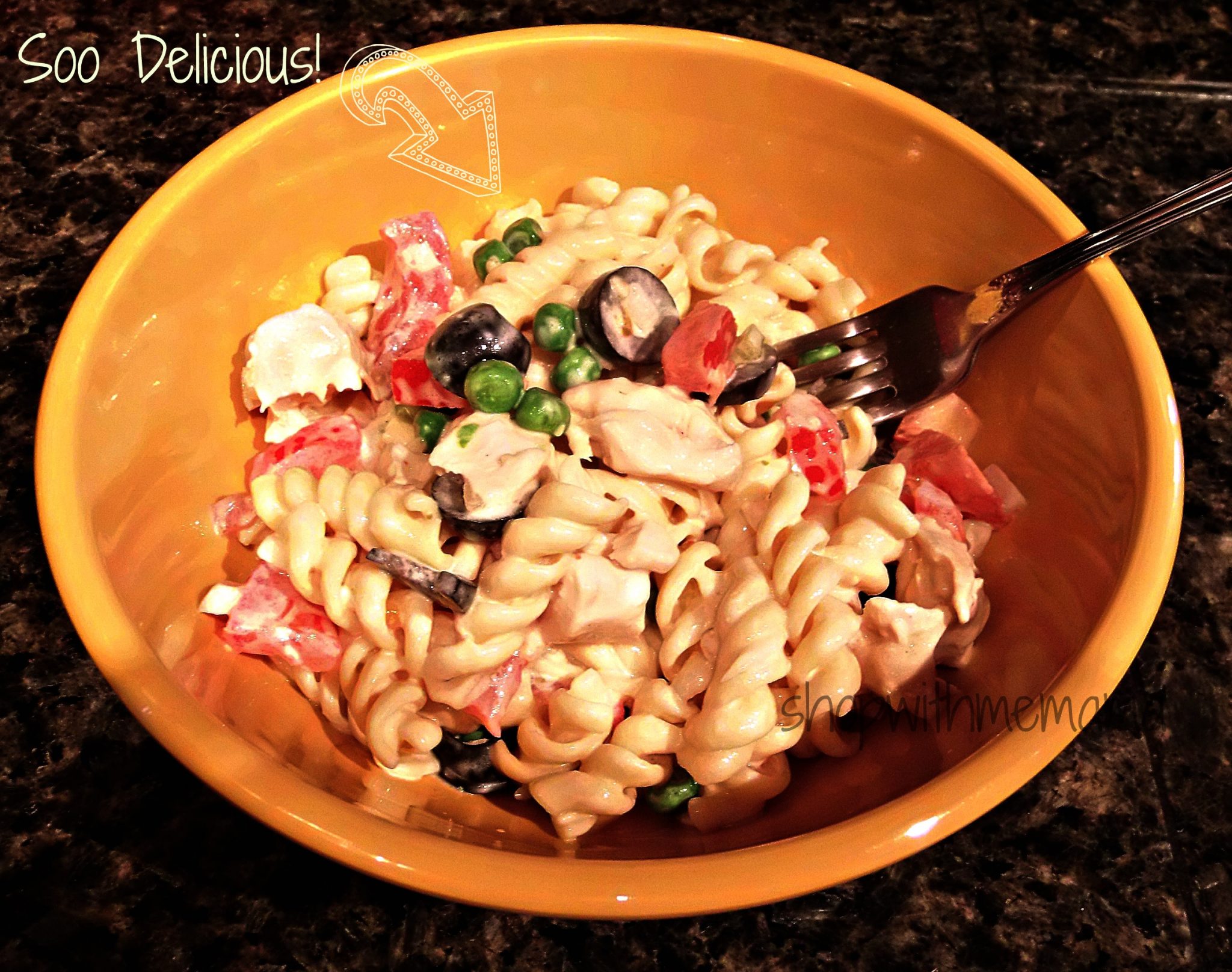 Easy Zesty Pasta Salad Recipe
Kraft is steaming up the kitchen with fun and flavorful ways to dine at home, and adding a little zest to everyday moments with its Zesty Italian Anything Dressing. And goodness, it is GOOD!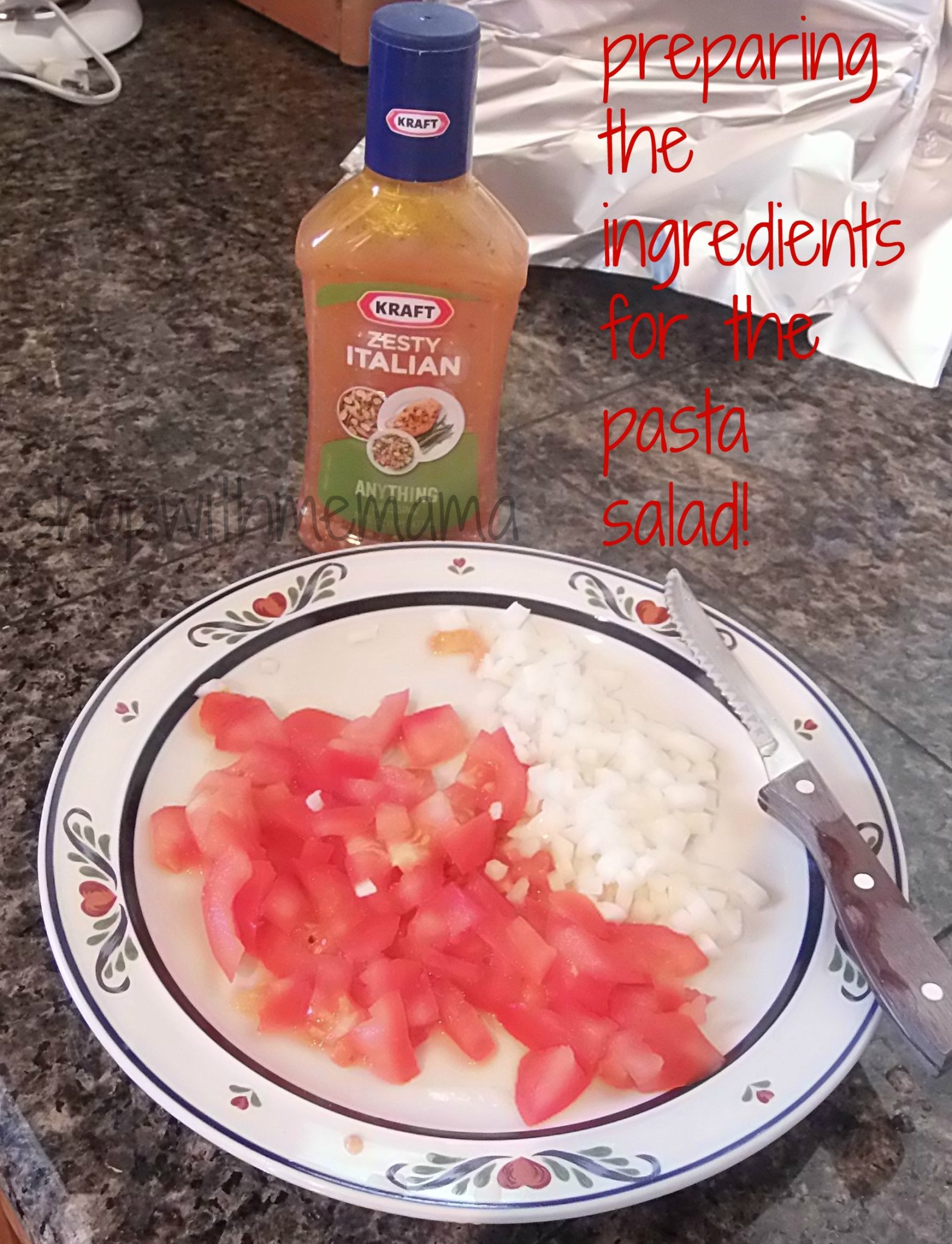 I absolutely LOVE food that is zesty and tangy, so using the new dressing in a recipe of mine, was easy and sooo good!! I actually used this dressing in a favorite dish of mine, the pasta salad! It certainly added just the right 'kick' to this family favorite!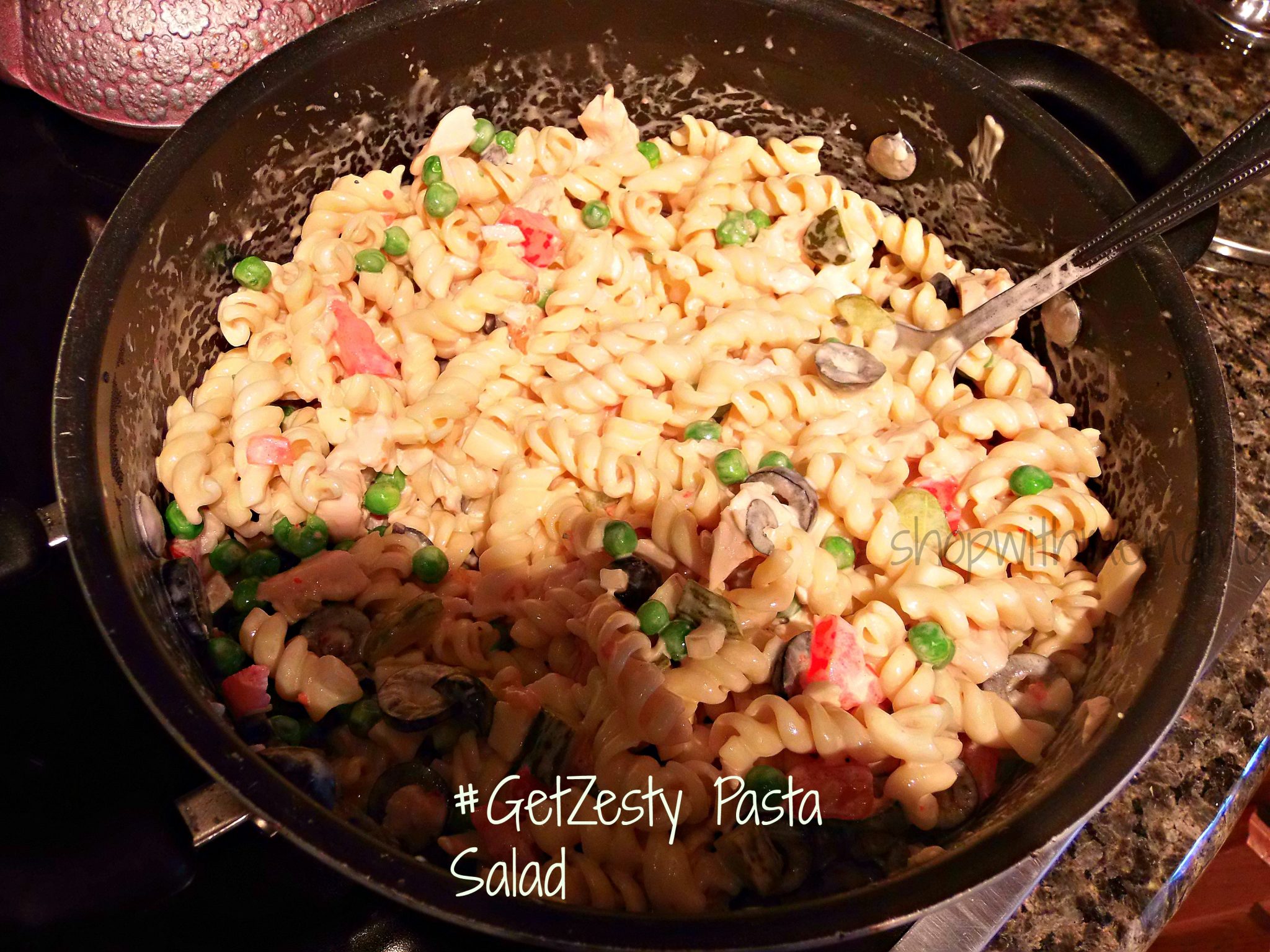 This Easy Zesty Pasta Salad lasted for just that night, then it was GONE. It was soooo delicious!! I see me making it again, this week, we loved it so much! In fact, we are going to use it on some chicken, just to give it an extra zingy, zesty 'kick'! YUM.
For those of you that are searching for a way to zest up your recipes, you can check out some of these great, delicious spring recipes! The Zesty Guy recommends the following:
o   Zesty Italian Chicken Salad – this simple, yet playful dish will surprise even the biggest mainstream foodie. Once you go Italian, you never go back.
o   Primavera Pasta Toss – a little-added zest to fettuccine and veggies turns the most basic meal into a steamy, palette-able adventure.
Check out this yummy dessert recipe for lemon squares! It is the perfect dessert to go with this yummy, zesty pasta salad!
What do you think of this yummy Easy Zesty Pasta Salad Recipe?