Love my beauty products and I especially love them if they are natural and cruelty-free! That is always impressive to me. I have received a box from LaRitzy before and was impressed. I loved all the wonderful goodies that were included in the monthly subscription box and this time was no different.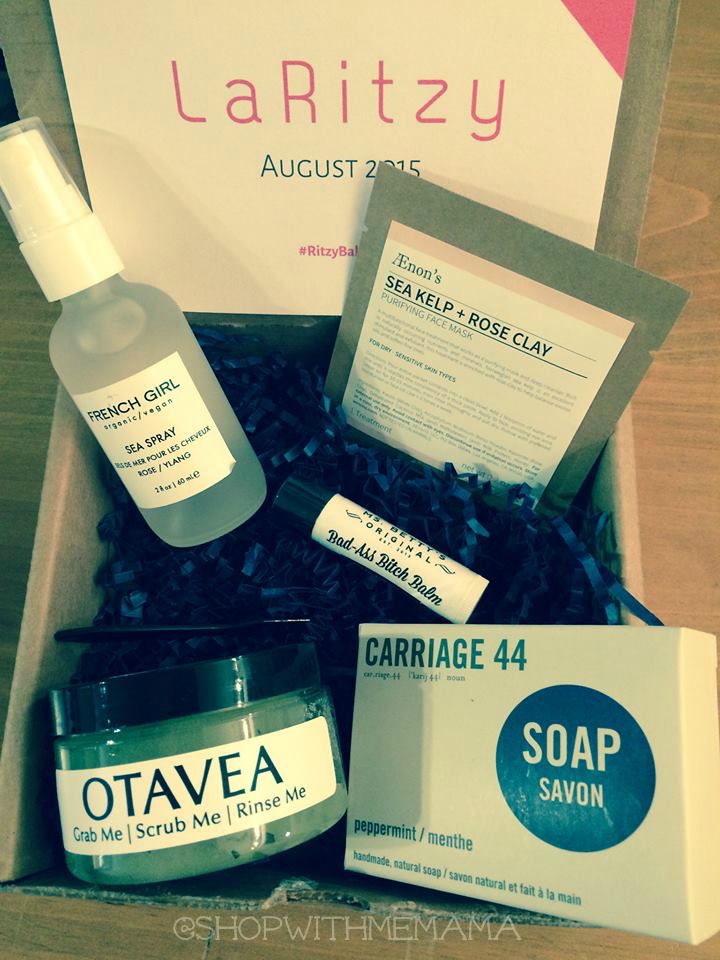 *This post includes my referral link
I was sent the August LaRitzy box and I loved everything that was nestled inside of it! Talk about a FUN box to open! All those beauty products staring me in the face, begging for me to try them all out! Haha!
French Girl Vegan/Organic Sea Spray is really nice to spray on my hair, right after a shower, when my hair is still wet. I just spray a bit in my hair and scrunch it up. When my hair dries, it is wavy and fun-looking! The sea spray also smells nice!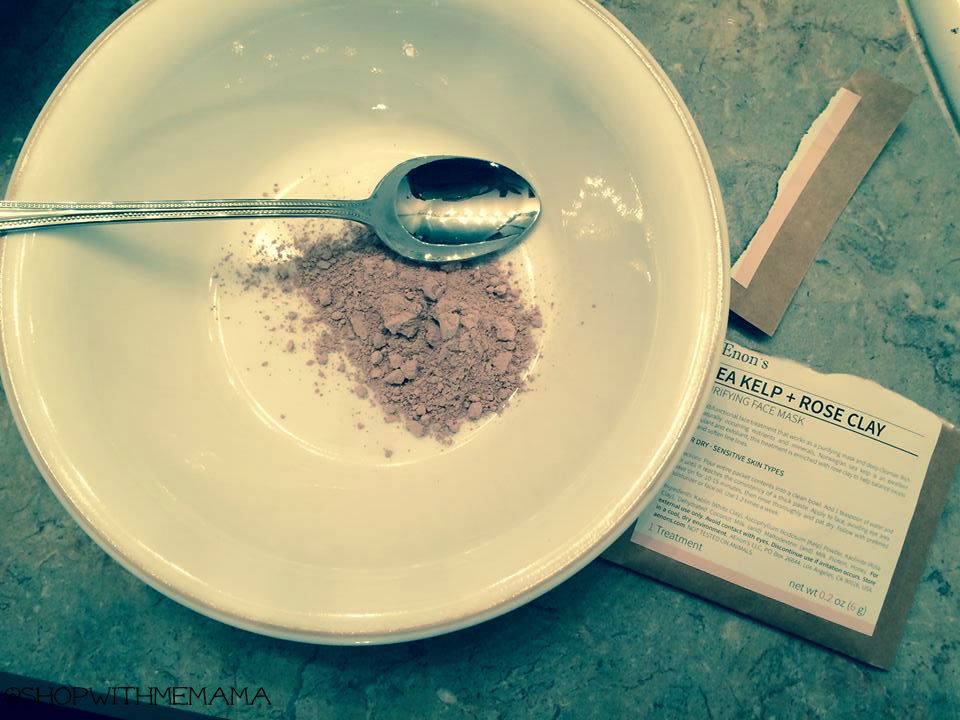 The OTAVEA Grab Me/Scrub Me/Rinse Me Body scrub is AMAZING! I have made scrubs like this one before and loved them. This is a really scrubby, scrub. It really cleans off your dead skin cells and the oils in the scrub stay on your skin, after you rinse off the scrubby part and leaves your skin SO soft!!!
It is also minty smelling and tingles on your skin and makes it feel cool. I LOVE this scrub so much! I only have a little left, so I must either buy some of this or make my own. Oh, I also got a bit in my mouth and it was sugary 🙂 I don't recommend eating it though as that is not what it is for, duh! 😛
The Savon Soap is a peppermint soap and also makes your skin feel really soft and nice feeling. I love natural, handmade soaps, so this soap really excited me! It doesn't take much, LOL, to excite me!
The Sea Kelp and Rose Clay mask were also really nice. It comes in a package and you have to mix it with water and mix, mix, MIX until it is blended. You then apply it to your face and wait about 10 minutes until it hardens, then rinse off with warm water. It left our skin feeling fresh and clean! There was a lot of this mask left over after I used it, so my daughter used some too!
The lip balm is great to throw in my purse! I love how it feels on my lips. It makes them feel so soft and supple. Plus, the name of the lip balm is too funny!
All in all, this subscription box rocked! I loved the goodies inside and it was fun trying new things out!
Buy
You can sign up for LaRitzy Monthly Subscription Box online at http://www.laritzy.com/, where you can try 4-5 incredible full and luxury size cruelty-free beauty products for $24.99/mo!