LaRitzy Discover The Best Natural Skincare Products
I have always enjoyed subscription boxes delivered monthly to your door! They are so fun to receive and each month, there are different goodies inside for you to try! You all know I just love these kinds of things!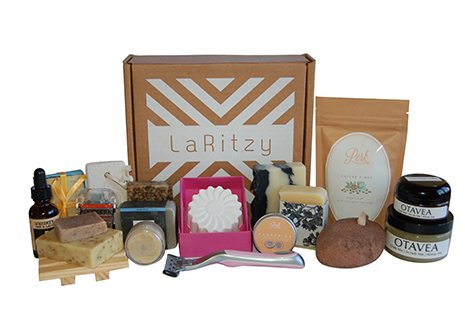 LaRitzy Discover The Best Natural Skincare Products
Another fun subscription box I found out about is called, LaRitzy. They are an all-natural skincare product company. They curate boxes of all-natural skincare products that everyone will enjoy. They started out with a fun shave kit which includes scrub, oil, razors, and more! Then, they expanded into a nice spa package! Sounds really nice!
*This post includes my referral link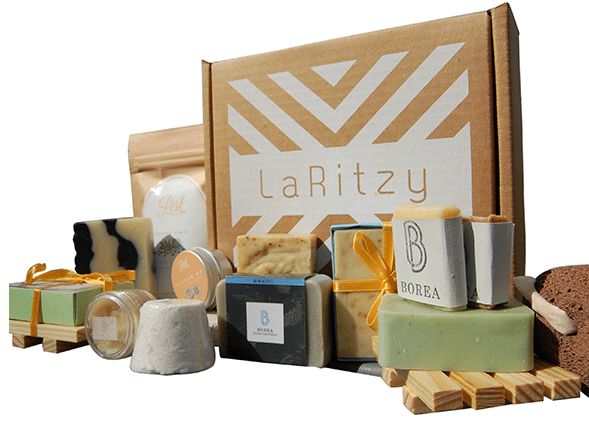 The process to order is quite easy. You just sign up online, for your Spa Package or Shave Kit. It will be delivered right to your doorstep and every month you will receive your box of full-sized natural skincare products to enjoy!! You get to also enjoy free shipping! Yay!
The Shave Kit I received was cute. I really liked the sample-sized soaps that were included. They were so nice and really moisturized my skin. The shaver came with several other razor blades, so that was nice!
This shave kit also came with some coffee scrub for my tired body. When I used this it made my skin soft and I felt nice and energized. The oil is great for moisturizing my feet, elbows, and neck area. I use it most in those places but you can use it all over your body and to shave with. The bath mitt was also nice to use in the shower.
Great little kit and would make a perfect gift for yourself or a loved one!
Buy
You can order these fun kits online at http://www.laritzy.com/. The Shave Kit retails for $34.99 a month (or you can get it for 12 months).
What Do You Think Of LaRitzy? Now you can Discover The Best Natural Skincare Products!