*The Skincare Subscription Box was received. This post includes my affiliate links.
I absolutely LOVE receiving beauty products in the mail. It is like Christmas morning to me! I have heard of GLOSSYBOX before and always wanted to give it a try, but haven't. I thought that now, would be a great time to give it a try and share my thoughts with you all! After all, GLOSSYBOX is the best skincare subscription box out there! Now, I totally believe it!
What Is Glossybox Skincare Subscription Box?
GLOSSYBOX believes sampling is the most effective and organic way for women to fall in love with a product and become life-long brand advocates. Filled with five makeup, hair, and skincare products from top brands, GLOSSYBOX is packaged with love by their in-house beauty experts and delivered to the subscriber's doorstep every month.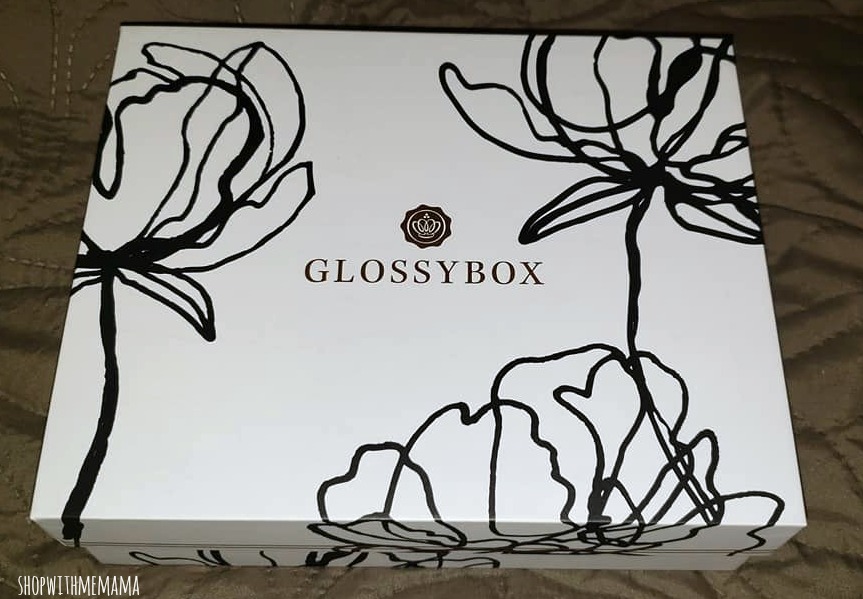 As part of The Hut Group's roster of fast-growing beauty retailers, GLOSSYBOX is committed to introducing the most exciting brands from around the world to you.
GLOSSYBOX is a skincare subscription box that arrives at your doorstep, every month. It is filled with five beauty products for you to try out. You sign up for a monthly subscription OR choose from one of their 3, 6, or 12-month plans.
Next, five premium beauty products worth over $60 are delivered directly to you, every month. This allows you to discover the latest beauty treats, trends, and tips!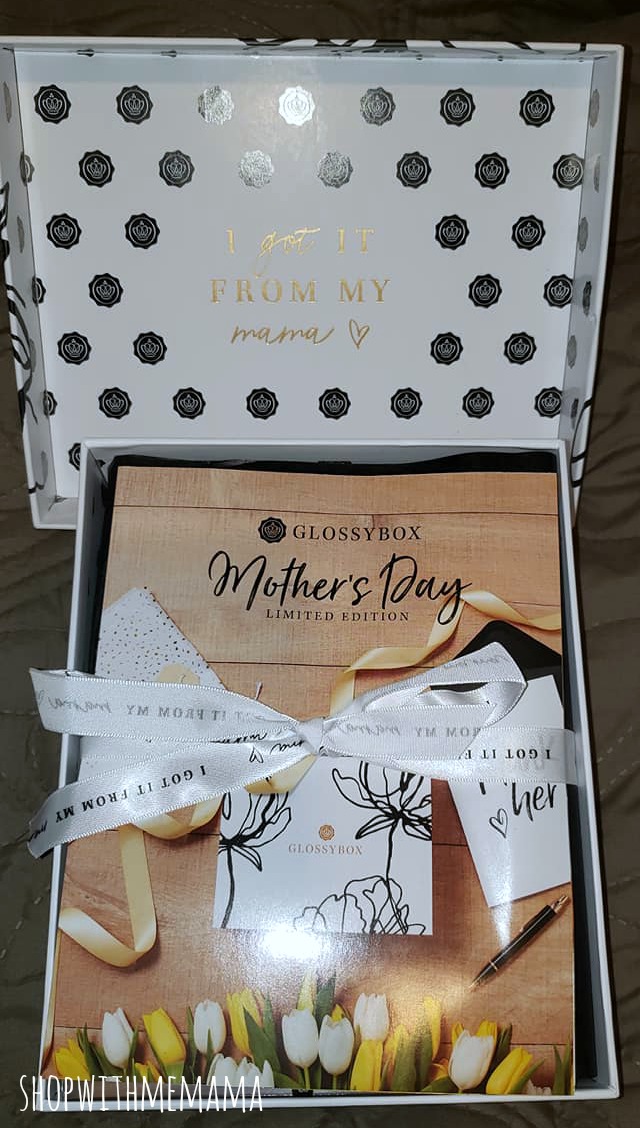 Mother's Day Limited Edition GLOSSYBOX!
You will want to get your hands on the Mother's Day Limited Edition GLOSSYBOX because it is filled with some real treats for mama! I received this skincare subscription box and LOVE LOVE LOVE it!
The selection of luxury beauty products for this Mother's Day Limited Edition box makes this assortment of popular brands a truly fabulous treat for moms and all the special women in your life.
Brimming with splurges, GLOSSYBOX is providing the most decadent, special glow this Mother's Day with couture fragrance from Viktor & Rolf, velvety serum ampoules from Babor, and an extreme black mascara from Rodial. This lineup is the best of the best, for the best of the best; because she deserves it. Worth over $200, and you will get it for just $40!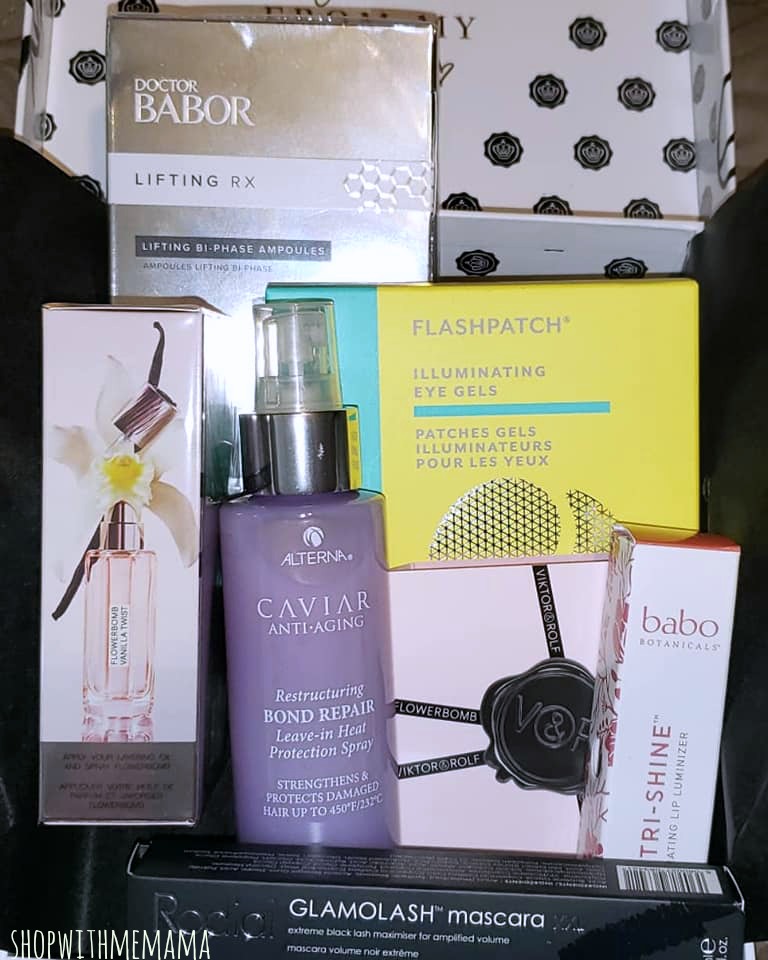 It is my very first box and I was not disappointed! It comes in a CUTE sturdy box and is filled to the brim with skincare products. I am in love and am already signed up for the next three months!
I used to do the Sephora monthly box and at first, it was cool. But, it ONLY ever sent me trial-sized products! Little tiny samples. I have since discontinued my monthly subscription with them and now I am doing GLOSSYBOX! I love discovering new beauty products!
In your Limited Edition Mother's Day Box this month, you'll discover:
*Patchology FlashPatch Illuminating Eye Gels, Full Size, 1 box/5 single
*Babo Botanicals Nutri-Shine Vegan Lip Luminizer Lip Gloss (Shades Vary), Full Size, 0.14 fl oz
*Alterna Haircare Caviar Anti-Aging Restructuring Bond Repair Leave-In Heat Protection Spray, Full Size, 4.2 fl oz
*Viktor & Rolf Flowerbomb Vanilla Twist Layering Oil, Full Size, 0.67 fl oz
*Viktor & Rolf Flowerbomb Eau De Parfum Sample, 0.2 fl oz
*Rodial Glamolash Mascara XXL Black, Full Size, 0.46 oz
*Doctor Babor Lifting Rx Lifting Bi-Phase Ampoules, Full Size, 7x 1/32 fl oz Ampoule Concentrates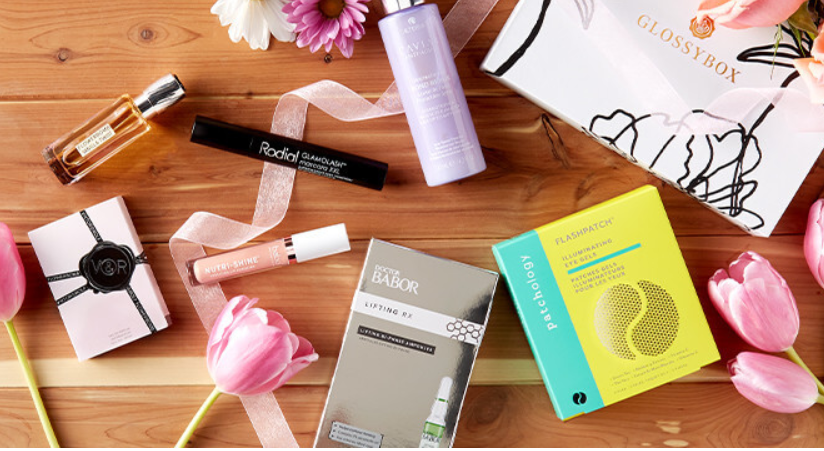 I love all the skincare products in my GLOSSYBOX! The Rodial Glamolash Mascara goes on my lashes smoothly and doesn't clump up. It makes my lashes long and gorgeous!
The Alterna Haircare Caviar Anti-aging Restructuring Bond Repair Leave-in Heat Protection Spray smells good and leaves my hair SO soft and manageable! (full-sized!)
The pretty, shimmery Babo Botanicals Nutri-Shine Vegan Lip Luminizer Lip Gloss is so pretty and moisturizing. It leaves my lips super shiny and very pretty!
Viktor & Rolf Flowerbomb Vanilla Twist Layering Oil smells SO dang good! You can decide how much fragrance you want on your skin by layering it on. LOVE.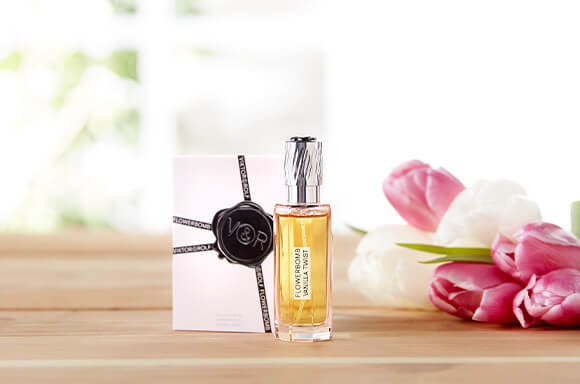 For the holidays, GLOSSYBOX always has a limited edition box that you can purchase.
What Brands Does GLOSSYBOX Work With?
GLOSSYBOX skincare makeup subscription box works with a lot of great beauty brands!
Get 20% Off Your First Box!
Save 20% off your first box! Use Code: BLOSSOM20
GLOSSYCredits!
You can even collect GLOSSYCredits by answering surveys and then you can spend these GLOSSYCredits at beauty retailer Lookfantastic (the ultimate destination for hair, beauty, skincare, and all things gorgeous!)!
You can now spend your credit on your favorite beauty buys. Stack up your credit by simply referring a friend, reviewing your products, completing your survey, and even earning by completing your beauty profile! With over 14,000 products, the hardest part will be choosing what to spend your credits on!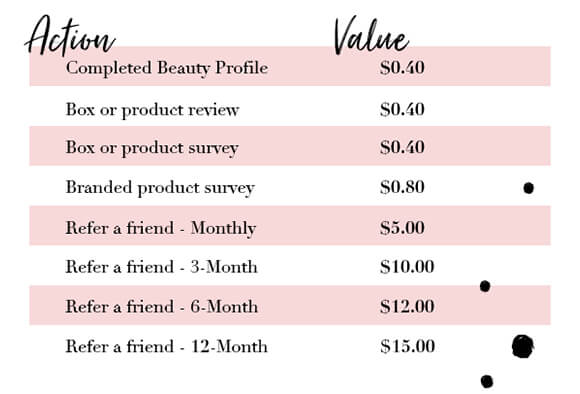 How To Use Your GLOSSYCredits
You can now use your credits on both lookfantastic and Glossybox! You will first need to link your Glossybox and lookfantastic accounts.
To do this, visit your account section where you will be prompted to link your accounts. If you don't have an account on lookfantastic, you simply sign up for free as a new customer. If you already have an account, you will be asked to log in. Once your accounts are linked, you will then be able to start using your credits! Easy peasy, right???
Each month Glossybox will email you to let you know that your surveys are available! Filling out the feedback survey is a snap. Log in to your GLOSSYBOX account and start completing your available surveys. There, you'll find a list of products you received in your last GLOSSYBOX. Click on "Review Now" for the specific product you'd like to review.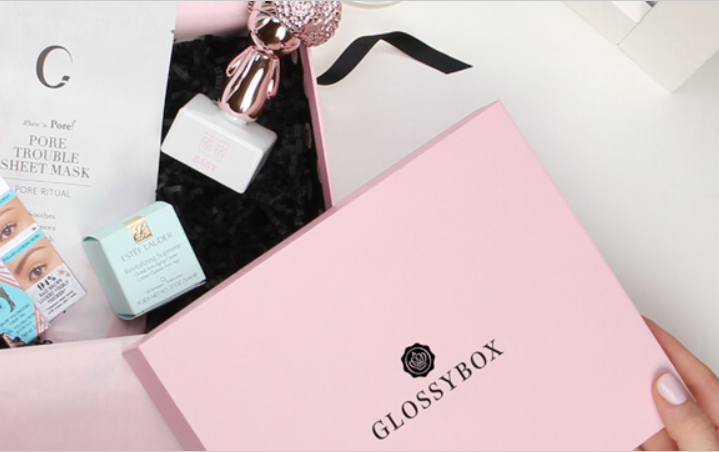 Can I Gift A Glossybox To Someone?
Of course, you can! Select a 3,6, or 12-month gift subscription to someone who can't get enough of all things beauty! (Feel free to make that person, ME!!! 😉 ).
There are so many beauty subscription boxes out there, but this one is a great one! I love the sizes of the products that are sent in the box and the variety is nice too. This is one of the best skincare subscription boxes out there!
How Do I Refer Glossybox To A Friend?
Log in to your GLOSSYBOX account and click 'your referrals'. On the 'my referrals' page, you will then be able to share through email, Facebook, Twitter, Facebook Messenger, Google+, VK, and Weibo. You can either share your unique referral link or code which will confirm once your friend has purchased a subscription.

You are able to earn up to $15.00 each time you refer a friend!
Monthly subscription = $5.00
3-month subscription = $10.00
6-month subscription = $12.00
12-month subscription = $15.00
When your friend has purchased a subscription, your account will be credited with GLOSSYCredit within 48 hours of payment processing!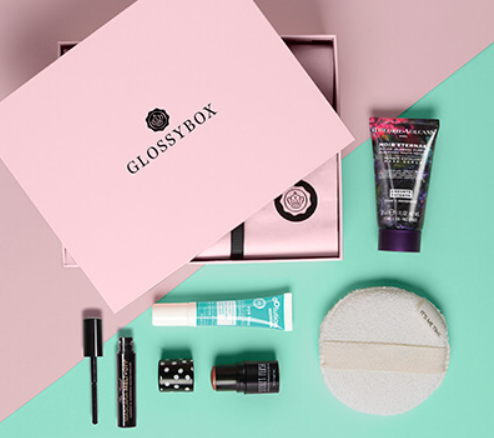 *Worth Mentioning: This is a subscription box, with monthly payment taken on the 1st of the month and upfront payment on the 3, 6 and 12-month subscriptions. Upon the expiration of your subscription, it will automatically renew for a further fixed term of the same length.
We will charge your card per month on the 1st of the month, with your box being dispatched on the 8th of the month. It will automatically renew for a further fixed term of the same length unless canceled. If you are canceling after the 14th, you will still receive next month's edition as your box has already been allocated.
Your cancellation will be effective from the following month. We work hard to make sure all GLOSSYBOXES are consistent however in some cases GLOSSYBOX contents may differ depending on your profile information & product availability.
We always endeavor to ensure each GLOSSYBOX is of equal value. While we work closely with brands to highlight any allergy concerns (such as nuts) we strongly recommend that you check all ingredients on the products in your GLOSSYBOX. Our Customer Care team is always available should you ever have any questions.
About GLOSSYBOX
GLOSSYBOX is a monthly beauty box subscription service, where subscribers receive 5 beauty products wrapped in a gorgeous pink box. The products are carefully selected to include niche and cult beauty brands.
Buy
You can subscribe to GLOSSYBOX by visiting them online here!