Spring is the best time to get a fresh start on your beauty routine. This year, it's all about having a fresh-faced makeup look! The warmer temps are perfect to flaunt your natural beauty, in my opinion.
You can flaunt the fresh-faced makeup trend with impeccable brows along with a pretty pink lipstick, or you can go bold and sport a classic cat eye with flirty long lashes! Scroll down to see our favorite five natural & pretty spring beauty trends and how to easily recreate the looks at home!
Five Natural & Pretty Spring Beauty Trends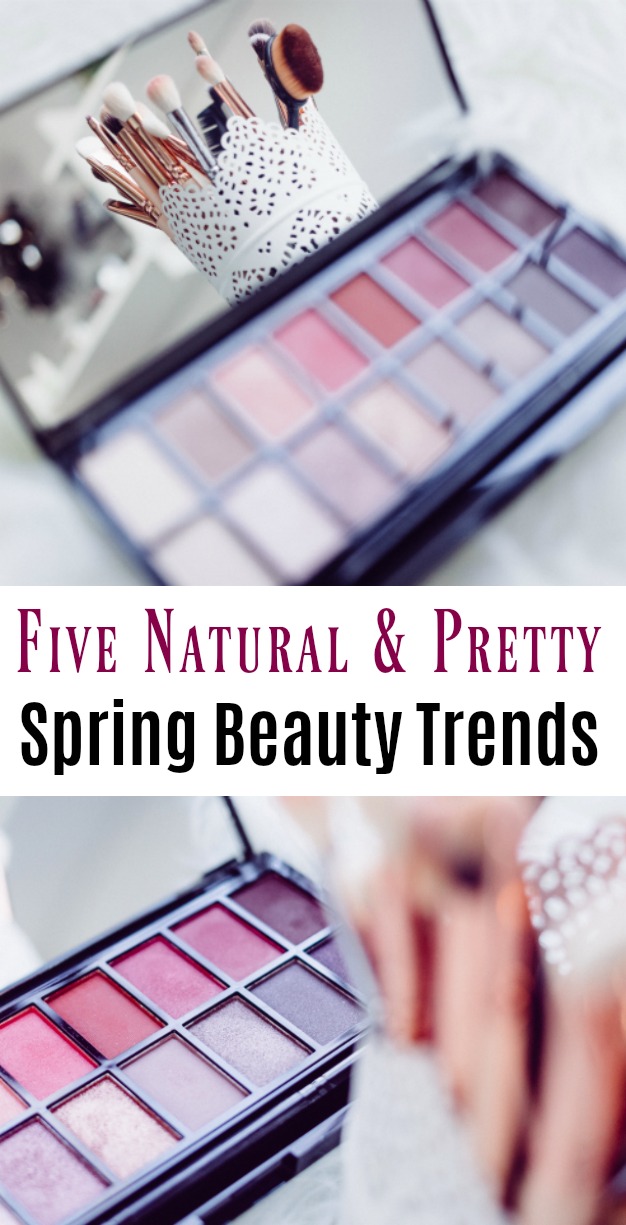 1. Lips: For a soft pout, brush your lips with a wet, rinsed-off toothbrush to remove any dry flakes from chapped lips. Now, apply a light coat of foundation on your lips, blot it with a tissue, apply a pale pink lipstick, then fill it in with a matching lip liner.
2. Face: For a natural golden glow, mix a liquid bronzer with moisturizer to avoid any shading, then blend with a brush. It will leave your skin looking fresh and glowing!
3. Hair: If you have oily hair, but no time for washing and styling, apply dry shampoo and curl ends of hair, then run a comb through the waves. This will give you a natural, beach look to compliment your new Spring makeup routine!
4. Eyes: For this season, skip the full set of eyelashes and apply lashes to just to the corner of your eyes. This trend is subtle but it gives your eyes a super cute doe-eyed look! Don't like false lashes? Add a few extra layers of mascara to the outer ends of your lashes.
5. Nails: No time for a full mani? Moisturize your hands, apply a clear coat or nude polish, then apply a black, pink, or even metallic single color line across the top of the nail. Simple, clean, and manicured!
What is your beauty routine? Do you have any Spring Beauty Trends You Want To Share?