As LeapFrog Mom Ambassador, I receive products, promotional items and educational material to use and share as I see t. However, any opinions expressed by me are honest and reflect my actual experience. This post includes my affiliate links.
I love it when I receive educational products in the mail for my kids to review. It is such a breath of fresh air for them and me! Taking their eyes off of the screen of their other, non-educational devices to finally put their eyes on a device that is not only FUN but educational too, is SO nice!
Since I am a LeapFrog Mom Ambassador, I receive LeapFrog products in the mail to try out and share with you all. I was very happy when we received our first shipment of LeapFrog goodies! I already did my review the Word Whammer and now this review if for the LeapPad Platinum Tablet
& LeapFrog Imagicard
products!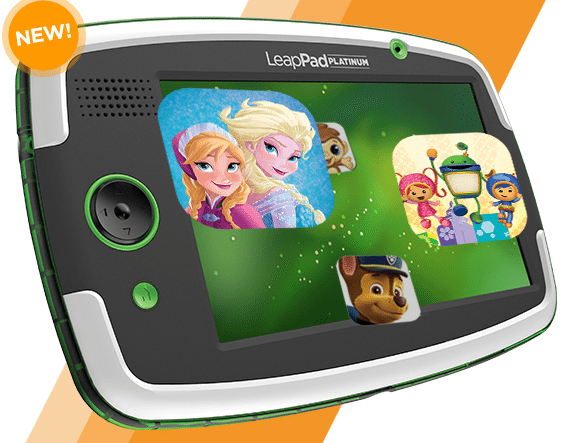 The LeapPad Platinum is one cool tablet! My 7-year-old daughter claimed this tablet to be her own. I think it fits her age perfectly! The first day we recieved this tablet, she was hooked. Setup was very easy. I set it up for her. You have to create a LeapFrog account, if you do not already have one. It is free to do and simple. Once the account is set up, you add your child's name and you can take a picture of your child for their avatar! That was fun to do!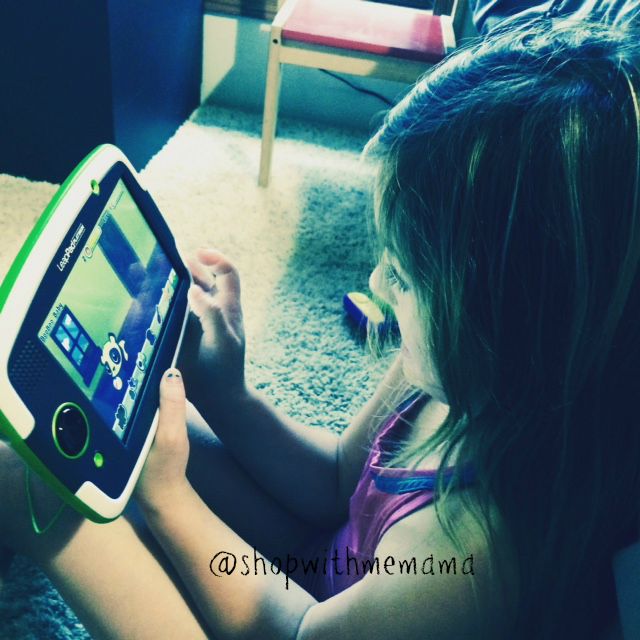 Once it is all set up, it will do a quick update and then you are good to go! She spent her first day on the LeapPad Platinum Tablet
for a good hour or so. There is so much to do and learn! The LeapPad Platinum Tablet features a 7″ hi-res multi-touch capacitive screen and fast processor. You can access the learning library of 1,000+ games!
Games draw from 10 ways to personalize by remembering curricular progress, to automatically adjusting learning levels. That is why it is important for each child using this tablet to have their own avatar/account.
Safety is super important to us parents and LeapFrog too! That is why they have the kid-safe web. LeapPad Platinum features Wi-Fi with a kid-safe browser that lets kids explore content they like. With LeapSearch, kids can browse age-appropriate content that is handpicked by LeapFrog's team of learning experts. It also features parental settings for easy fine-tuning by you! Love this! No worries EVER, when my kids are browsing online!
The LeapPad Platinum is tough and can withstand a lot of bumps. My favorite feature is the wrap around bumper it has. Makes it much more durable!
It is fun to be able to take pictures with the LeapPad Platinum! My daughter LOVES this part and the video part. You can connect with a friend on a peer-to-peer enabled LeapPad and have your pets play together! My daughter can't wait until her BFF gets a LeapPad Platinum, so they can do this!
The LeapPad Platinum Tablet
includes 8GB memory to hold up to 40,000 photos or game apps. It has two cameras and video recorders and 10 apps. Also has the music player plus 10 songs, Pet Pad party, pet chat, photo fun ultra, 5 utility apps and a choice of 1 app download that your child can choose at the beginning, when you are setting up their LeapPad Platinum.  So much to the LeapPad Platinum!
You can also unlock more gameplay with 6 bonus LeapFrog Imagicard digital game and interactive cards. The LeapFrog Imagicard's are super cool because they bring characters to life with the snap of a picture!
My daughter loves using the camera, I already mentioned that above, so using the camera, taking pictures and making characters come alive is soo fun for her! She loves it! She simply takes a picture of her favorite character from the Imagicard and brings it to life in her LeapPad Platinum, in a game! She can unlock the magical gameplay!
LeapFrog Imagicard
launched with three interactive games that feature favorite characters your child will love and know, including PAW Patrol, Teenage Mutant Ninja Turtle and LeapFrog's Letter Factory!
We are all really enjoying our LeapFrog LeapPad Platinum Tablet and playing with the LeapFrog Imagicard
and making characters come to life! So fun!
Buy
You can purchase the LeapFrog LeapPad Platinum Tablet and Imagicard online at Amazon.com !
What Do You Think of The LeapPad Platinum Tablet And Imagicard??