My youngest who is 8, LOVES puppets right now. I remember when I was his age, I loved them too. I even had my very own animal hand puppet that I adored so much! When the Jim Henson Company reached out to me to see if I would be interested in animal hand puppets and a kit to make our very own, I had to say yes! My little boy would love it!
The kit came rather quickly and that night my two youngest started making their animal hand puppet that was sent to us. We are not finished with it yet because it takes a bit more time than was anticipated, but as soon as this little guy is finished, I will showcase him to you! We love doing family crafts!
Let's celebrate the magic of puppetry!!
March 21 was World Puppetry Day, a day that honors puppetry as a global art form, and nowhere on earth is this day more celebrated than at the company that made puppetry famous, The Jim Henson Company! I remember watching the muppets on TV with my siblings and also watching all the cartoons too on Saturday morning of the little muppets (I forgot what the cartoon was called, sorry!).
Jim Henson was someone my brother Scott looked up to VERY much so. My brother has all of his movies/shows and was SO upset when he passed away. My brother was only around 8 at the time of Jim Henson's passing, but he STILL tells me about that fateful morning and when he found out about his death. Amazing, how someone can impact a child's life SO much and in a GOOD way.
New Family-Friendly Series!
The most recent family-friendly series to debut from The Jim Henson Company is the critically-acclaimed Earth to Ned which features a fresh take on the late-night talk-show format starring the largest, most complicated, out-of-this-world puppet ever created!!! All episodes are currently available on Disney+ so be sure to check them out!!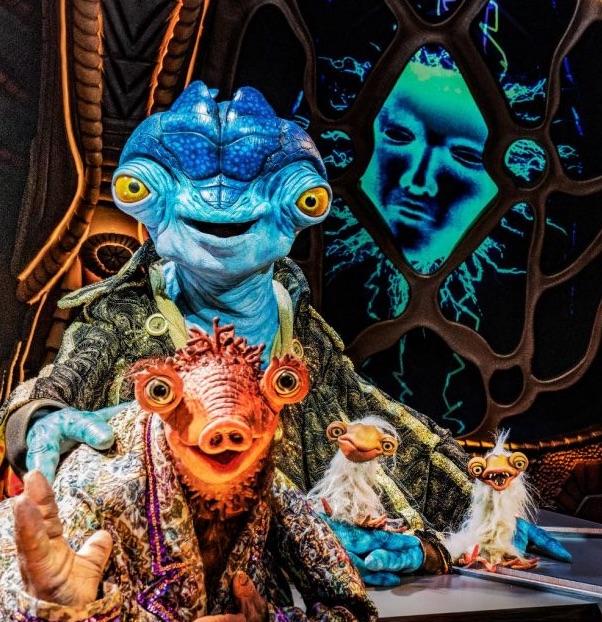 In Earth to Ned, alien commander Ned (puppeteered by Paul Rugg) is sent to conquer Earth at the behest of his admiral father, but he calls off the invasion after falling in love with our pop culture and celebrities.
Instead of blowing the planet up, Ned buries his ship beneath the Earth's crust, sets up a studio on the deck, and enlists the help of his sidekick Cornelius (puppeteered by Michael Oosterom) along with his reluctant ship's AI B.E.T.I. (puppeteered by Colleen Smith), and a gaggle of small monster-like creatures known as the CLODs, all so that he can star in his own talk show and learn more about Earth's greatest resource….celebrities!
Ned, Cornelius, their Artificial Intelligence B.E.T.I., and CLODs are brought to life by Jim Henson's Creature Shop, the team behind some of Hollywood's most iconic characters.
So, Who Are These Zany Characters???
Ned
The first one is Ned! Egotistical and brash, the 437-year-old spaceship captain and talk show host is very curious and wants to be informed of all things earth-related. His favorite earth "cuisine" is mayonnaise!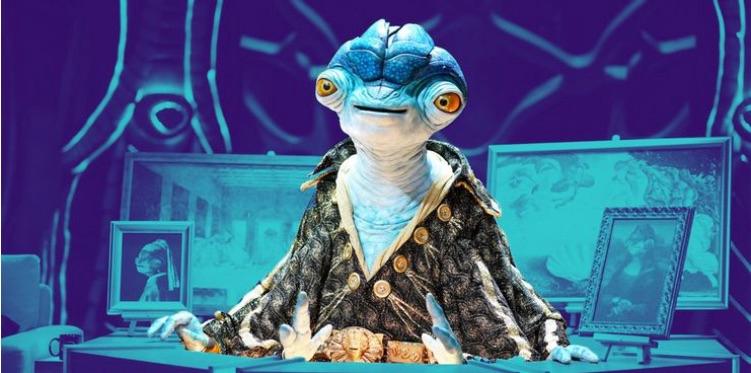 Cornelius
Ned's lieutenant is from a race of aliens called Cornisians who have always served Ned's species. He takes to the idea of being a co-host for Ned's show and introduces the guests. He often gets sent to the surface to perform field reporting, which usually results in him getting absorbed into the complexities of the subject at hand. He is slightly inept, but witty and makes humorous comebacks when Ned insults him.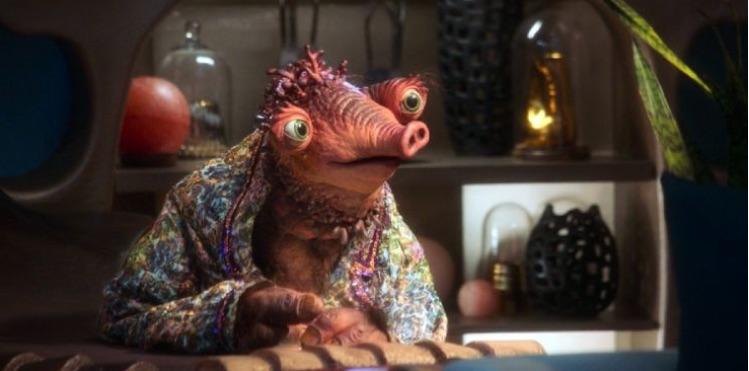 CLODs
CLODs are a group of small monster-like creatures that can eat just about any material and speak in unintelligible grunts and growls. The CLODS pop-up in every episode to the delight of kids everywhere. In one episode, Ned is exploring fashion with the help of RuPaul and Rachel Bilson and The CLODs orchestrate a fashion show where they each put on a unique outfit from different eras of Cher's career! In other episodes, the CLODs stage musical production, a Western, open a restaurant, and more!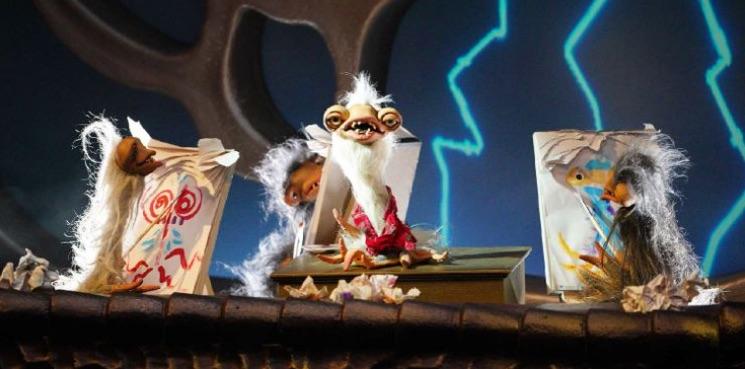 B.E.T.I.
B.E.T.I. is the spaceship's artificial intelligence. She is a charge of energy that powers the ship and doubles as a computer that can glean information. She is sarcastic and cynical and is not above belittling Ned and Cornelius's intelligence.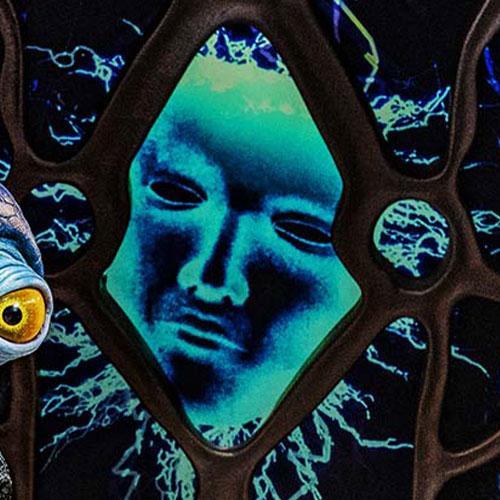 Each episode focuses on a topic that is both equally unique to earthlings and fascinating to Ned, including comedy, sports, social media, and fashion. Ned beams in celebrity guests from across the known universe to put on the ultimate chat show, and the more he learns about our human culture, the more obsessed he becomes.
The series is jam-packed with celebrity guests including Joshua Bassett ("High School Musical: The Musical: The Series"), Rachel Bilson ("The O.C."), Michael Ian Black ("Wet Hot American Summer"), Rachel Bloom ("Crazy Ex-Girlfriend"), Gina Carano ("The Mandalorian"), RuPaul ("RuPaul's Drag Race"), Taye Diggs ("Rent"), Lil Rel Howery ("Get Out"), Bindi and Robert Irwin ("Crikey! It's the Irwins"), Gillian Jacobs ("Love"), NeNe Leakes ("The Real Housewives of Atlanta"), Thomas Lennon ("Reno 911!"), Joel McHale ("Community"), Andy Richter ("Conan"), Olivia Rodrigo ("High School Musical: The Musical: The Series"), Eli Roth ("Hostel"), Kristen Schaal ("Gravity Falls"), Paul Scheer ("The League"), Jenny Slate ("Zootopia"), Raven Symoné ("Raven's Home"), Reggie Watts ("The Late Late Show with James Corden"), Billy Dee Williams ("Star Wars: The Empire Strikes Back"), Jason Ritter ("A Million Little Things"), Ginnifer Goodwin ("Big Love"), Aisha Tyler ("Archer"), Mayim Bialik ("The Big Bank Theory"), stand-up comedienne Margaret Cho, and more!
So lots of great actresses! Sounds like this is going to be a great family-friendly show to watch with my kids! I know we will be tuning in, will you be too?
How To Make Animal Hand Puppets (he is an animal, right?!?)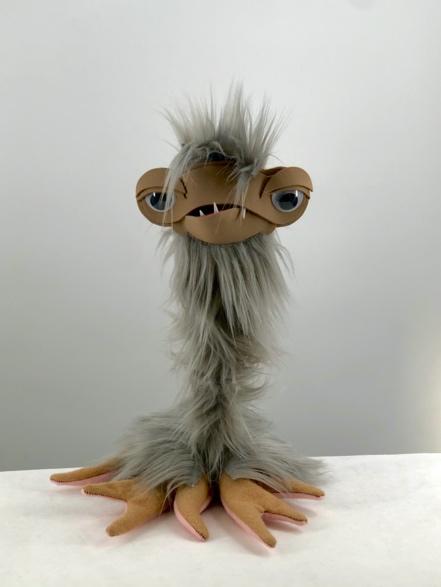 A make-at-home CLOD puppet
And for everyone, everywhere… Jim Henson's Creature Shop has created a pattern and materials list so that anyone can make a CLOD!
You'll need the following:
Wooden spoon (body)
Plastic fork (teeth)
Pink pipe cleaner (inside mouth)
Gray pipe cleaner (for hair)
Fur (body/head) – 12 " x 18"
Tan fun foam (face) – 9" x 12"
Wiggle eyes
Pink and tan felt (tentacles) – 9" x 12"
Glove (to perform tentacles)
Click here for all the information you need to make your own CLOD puppet, including a "How to" video created by Jim Henson's Creature Shop or you can grab it below. Just click THIS LINK of the instructions and print it out! Have fun! Let me know if you make these super cute animal hand puppets!
Giveaway Time! Yay!
In honor of World Puppetry Day, the award-winning Jim Henson's Creature Shop has created an EXCLUSIVE craft kit featuring the CLOD characters from Earth to Ned to encourage you to celebrate the magic of puppetry all year long!
One lucky reader will win a CLOD craft puppet kit! It contains everything you need to create your very own CLOD puppet!
Rules
The contest is open to US residents ages 18+. This giveaway will end on March 31, 2021, at 11:59 pm MT. The winner will have only 48 hours to claim their win or a new winner will be selected. I am NOT responsible for lost or stolen mail (DUH!).
PIN IT