Oh dear me! Fall is here and I can't take it back! Summer is long gone (well, not too long gone…) and now fall is here with its cooler weather. In Idaho, we usually don't really have fall, we go straight to winter around here! So, indoor activities for kids at home, are pretty important. I always search on Pinterest for many of my ideas. I found quite a few, that I know you are going to LOVE! You can do these Halloween crafts and activities with your kids or let them do it themselves! Either way, your home will be filled with fun and tons of cute fall crafts, like these cute DIY Light-Up Mummy Jar! Spooky home decor and easy crafts for kids are all designed to excite their imagination and support creativity! Check them out below!!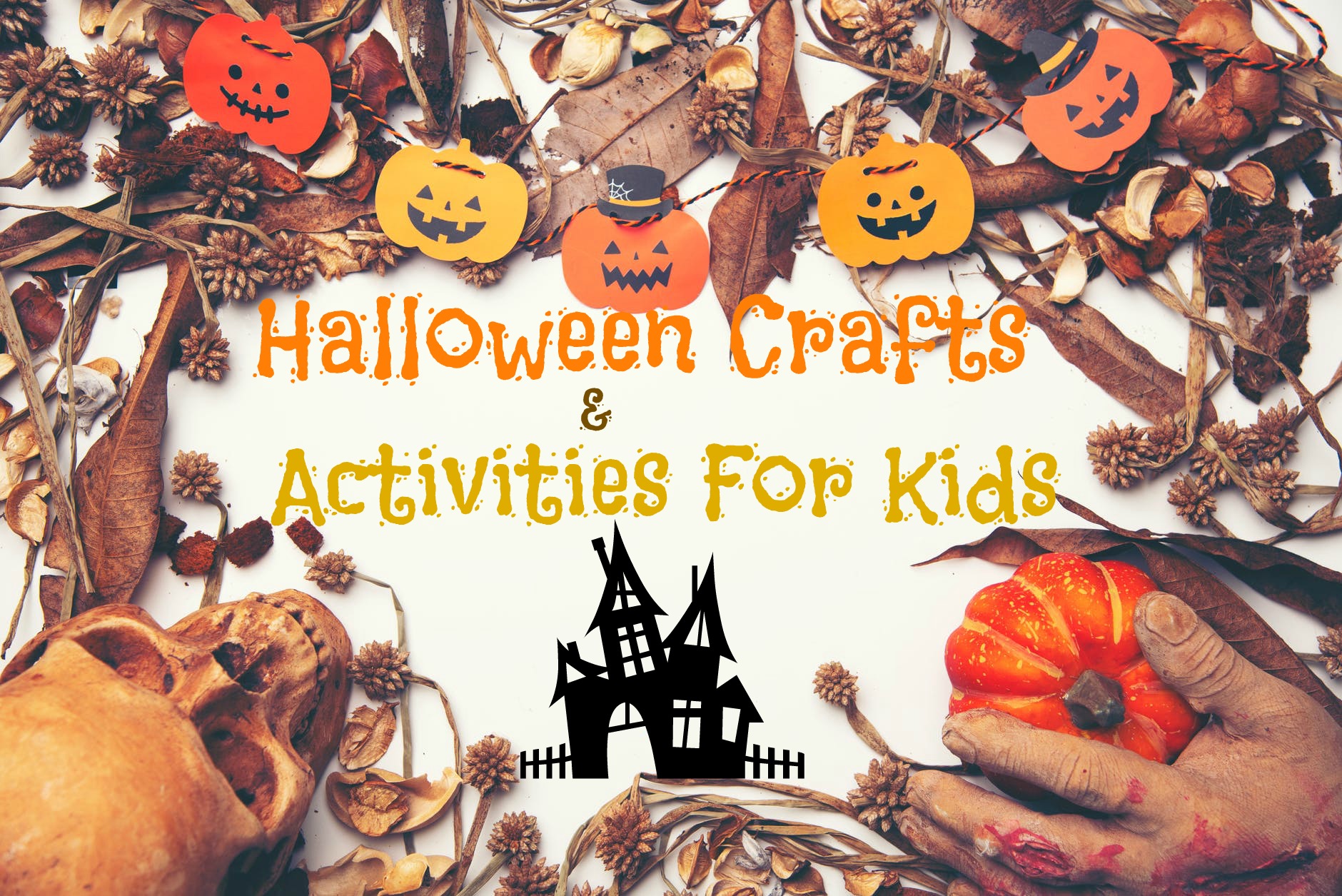 Activities For Kids At Home
There are SO many awesome things to do with your kids when it is cold, rainy, windy, and snowy outside! From movie night with your kids to a ton of activities for kids at home, and you can find more here! So enjoy!
And, of course, further down are some awesome Halloween crafts for your kids! Don't go buying Halloween decor, have your kids make it! So much better when it is homemade 🙂
*Set Up A DIY Laser Maze
*Plan A Game of Indoor Bowling
*Have an Indoor Scavenger Hunt
*Get Playful with Balloon Tennis
*Make Your Own Circus Ring Toss
*Build Your Own Indoor Golf Course
Halloween Crafts For Kids!
Do you have plans to do some creating with your kids this Halloween? The autumn season is full of celebration and it is such a great time to do fun Halloween crafts with your kids!
In addition, the temperature has begun to drop outside, which provides even more reason to stay inside and break out the arts and craft supplies. If you are looking for some ideas of crafts that you and the kids can do together, check out this list of fun Halloween crafts to do with your kids! And, don't forget a yummy and quick Halloween treat to nibble on, as you make these fun Halloween crafts with your kiddos!
1. Halloween Footprint Craft
If you have infants or toddlers, you know that they won't be able to do the crafts with you, but that doesn't mean that you want to miss out. There are several crafty things that you can do with little ones that just turn out so fun! Like this Halloween Footprint Craft. It is super fun and easy to do, making it a perfect Halloween craft to do with little ones.
2. Halloween Handprint Craft
Hey, if you do the footprint, you have to do the handprint too, right? So here is a REALLY cute Halloween Handprint Craft for your kids to make! It even has a printable at the bottom of the page!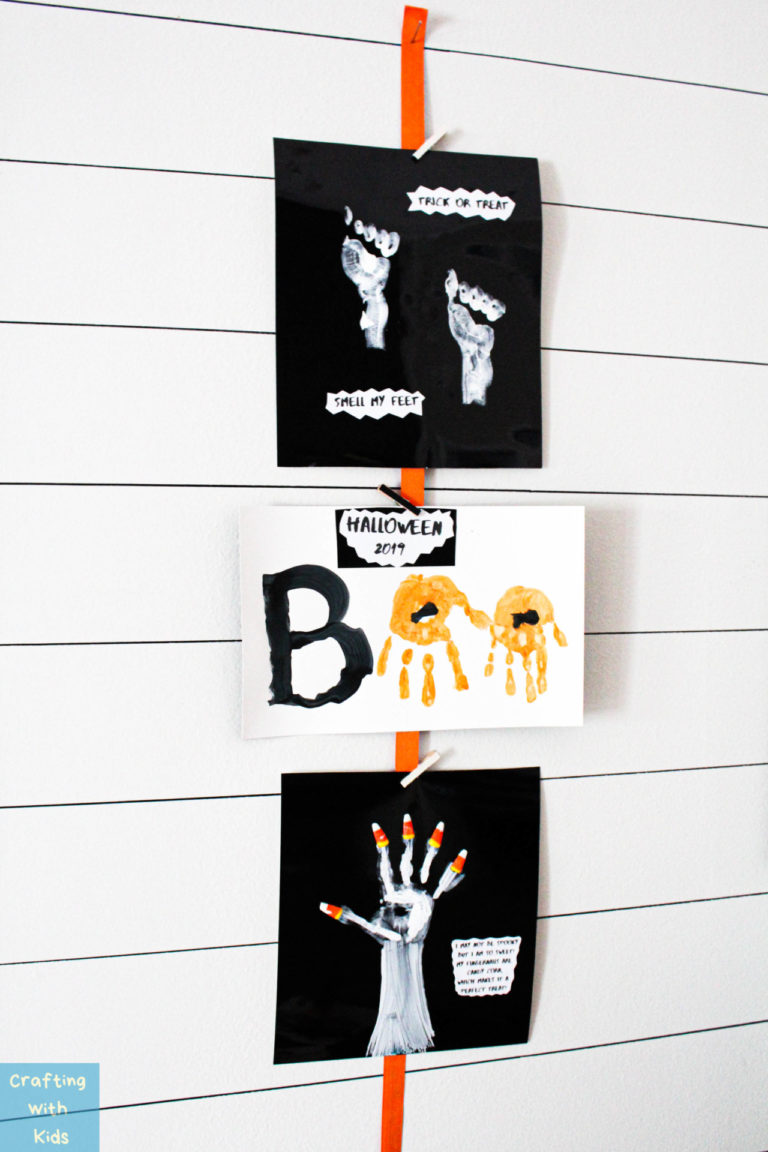 3. Halloween Slime
Are you kids in on the slime craze? Kids and slime reached epic levels a year or two ago, but it is still a pretty popular kid craft. This Halloween Slime is one of my favorite fun Halloween crafts to do with kids. Just a few ingredients and it looks super cool when it's done!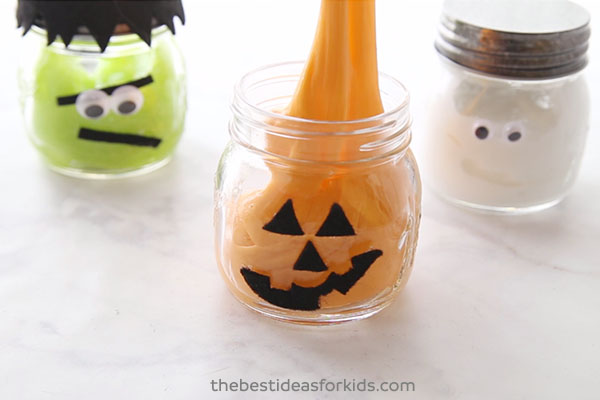 4. Spookley The Square Pumpkin Craft
I was just scrolling through the kids' section on Netflix and I saw a new Spookley the Square Pumpkin movie! I love the idea of watching this movie with the kids while doing this Spookley the Square Pumpkin Craft. This is are really fun Activities For Kids At Home!
5. Gauze Wrapped Candy Bars
Do you have plans of throwing a Halloween party? These Gauze Wrapped Candy Bars look like little mummies and will make an awesome party gift or super cute decoration ( a decoration you can eat later 😉 ).
6. Upcycled Halloween Kids Craft
I love this Upcycled Halloween Kids Craft because not only are you spending time with your kids and creating fun Halloween crafts with them, but you are also teaching them the importance of upcycling and doing what you can to take care of the environment. Upcycling is a fun way to do arts and crafts projects while teaching a good lesson at the same time.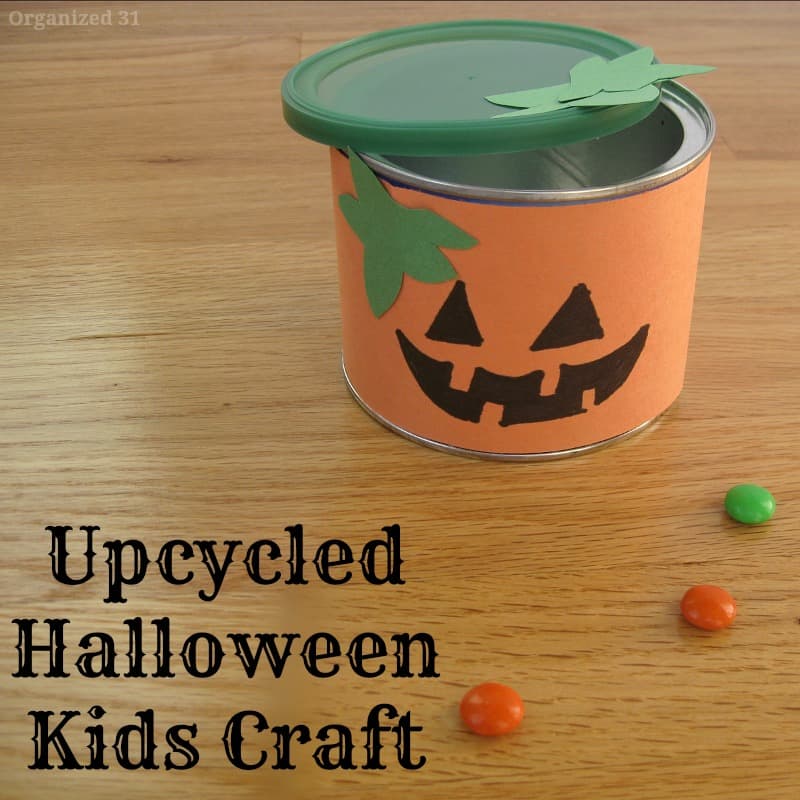 7. DIY Halloween Hats
Oh my goodness, these DIY Halloween Hats with Free Printables are so adorable. Not only are you creating fun crafts with the kids, but they get to wear them later! You can make a cute bat hat, a spider hat, or even a fun Frankenstein hat!
More Activities For Kids At Home and Halloween crafts to make!
8. Easy Scarecrow Craft With Printable
This easy scarecrow craft with printable is super duper cute! Your child will enjoy making a cute scarecrow with you! It's perfect for the fall season, Halloween, and Thanksgiving! I love finding crafts I can make that can stay up on my wall for a while!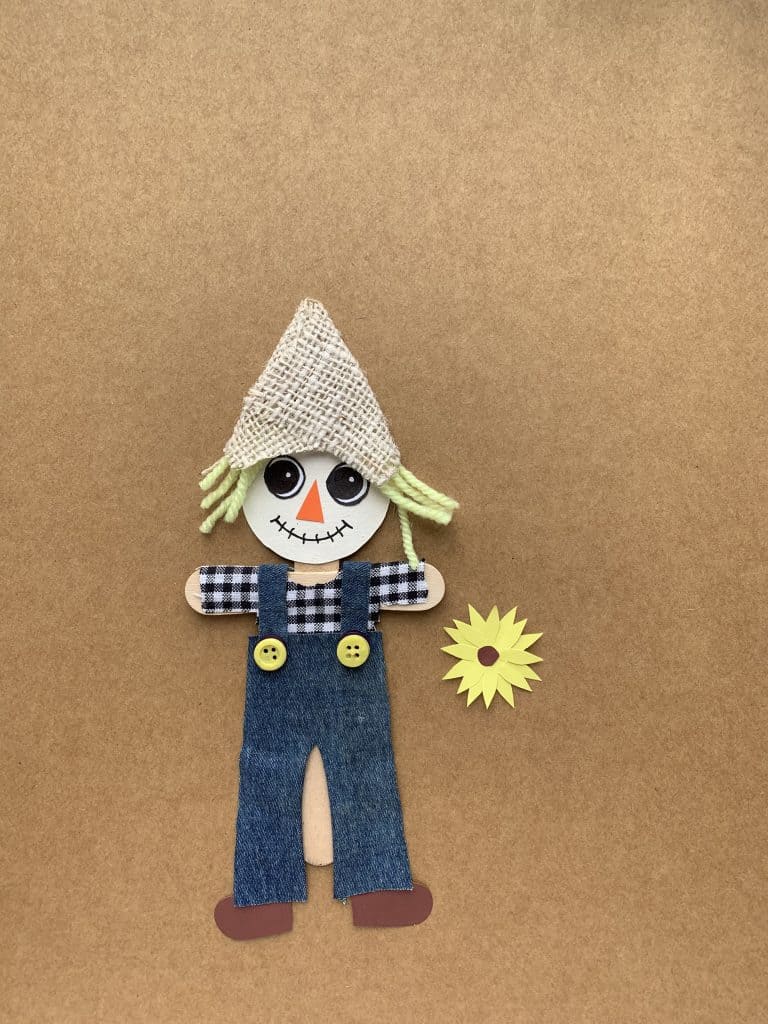 9. Haunted House Craft Pastel & Paper
I absolutely love drawing and my kids enjoy coloring, so this haunted house craft pastel & paper would be perfect for any little artist in your family.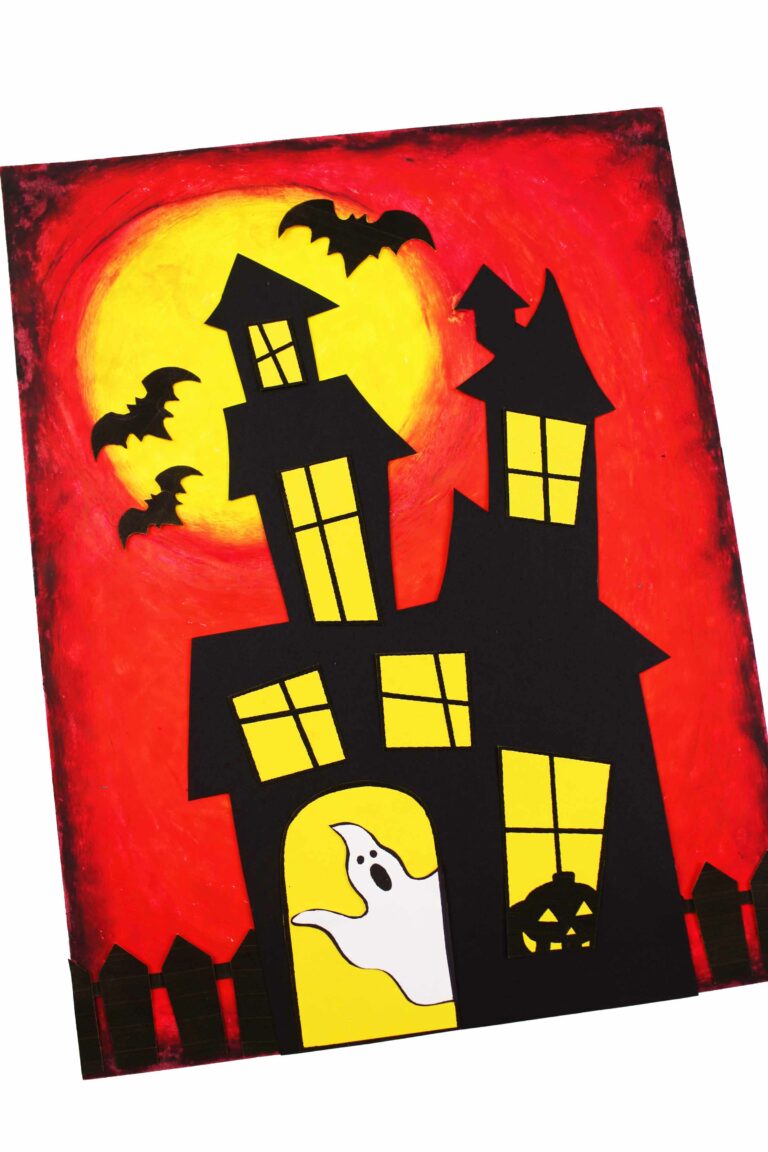 10. Halloween Painted Rocks
Everyone has rocks laying around outside their home, right? For most of us, the answer is yes! And these cute Halloween Painted Rocks are sure to dress up any home in a Halloween sort of way!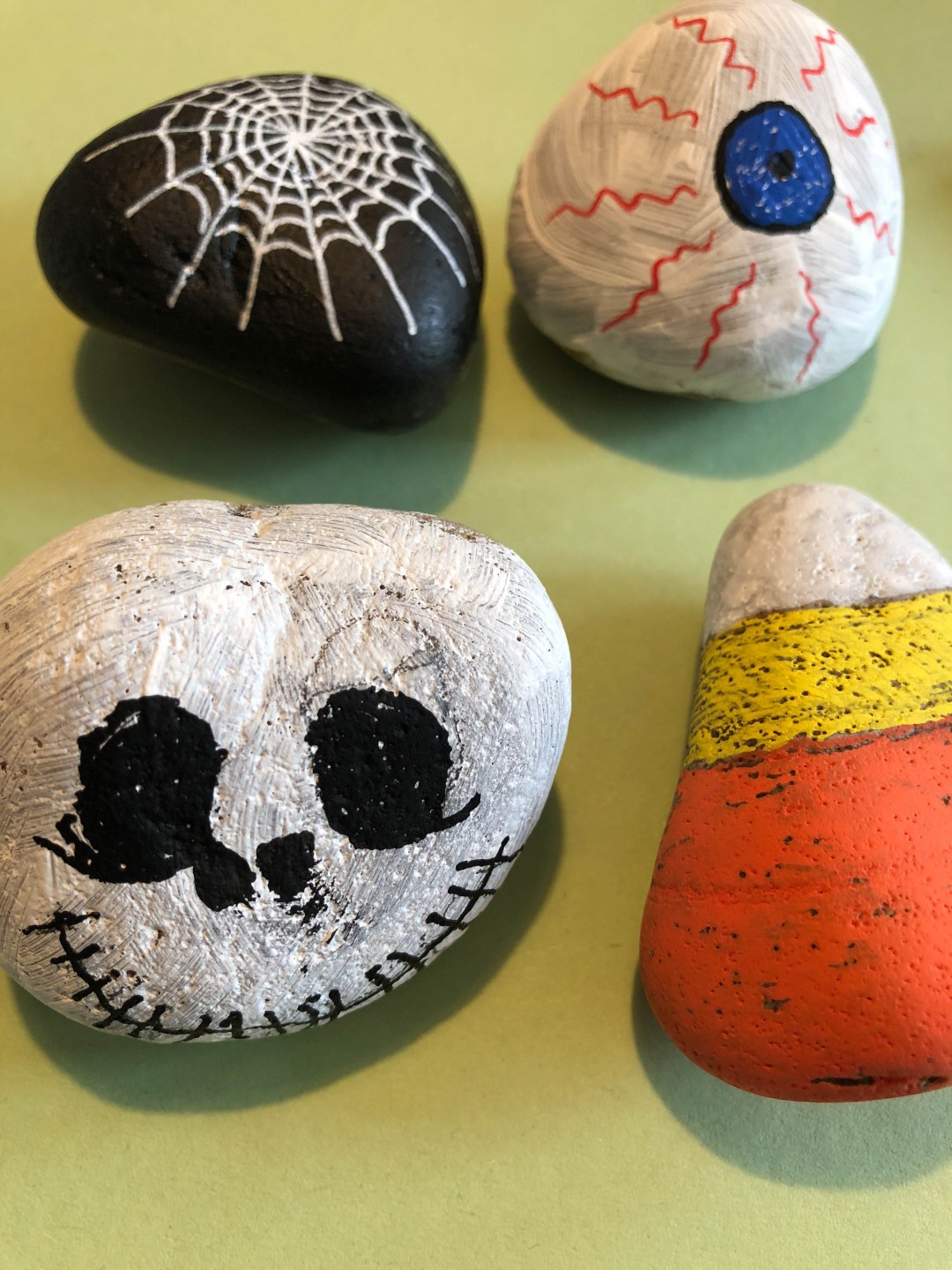 11. Halloween Flashlight Craft For Kids
This is kind of unique! The Halloween Flashlight Craft for kids is something my kids would love to make!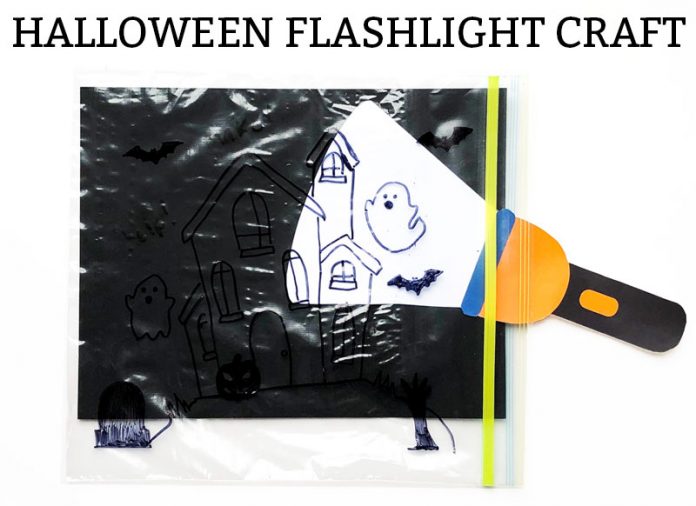 12. Coffee Filter Bats Halloween Craft for Kids
The Coffee Filter Bats Halloween Craft is a craft for kids of all ages and looks so simple to make!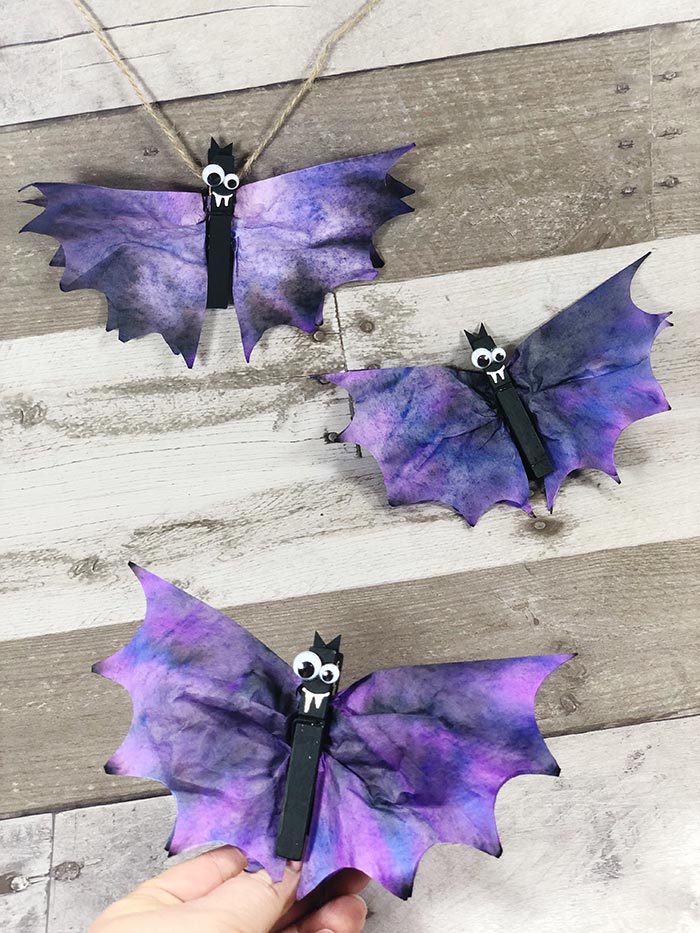 13. Halloween Spider Kids Craft
This Halloween spider kids craft is certainly cute! Your kids will love making him!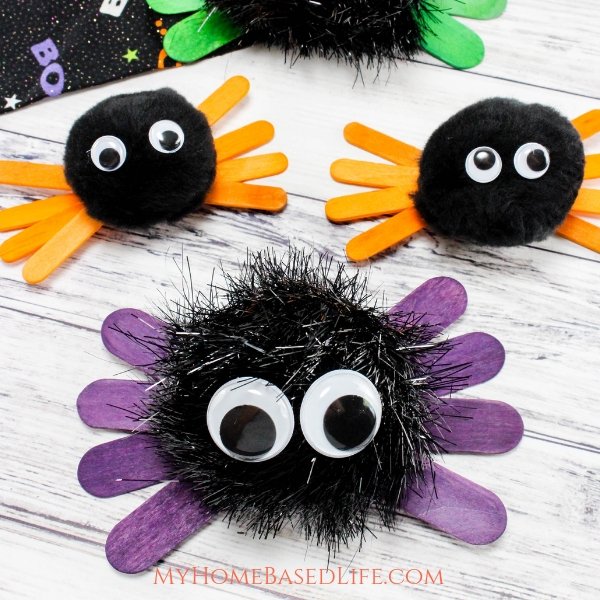 14. Halloween Puppets + Free Printable
I always love it when crafts come with a printable! Helps so much! Check out these adorable Halloween puppets and printable!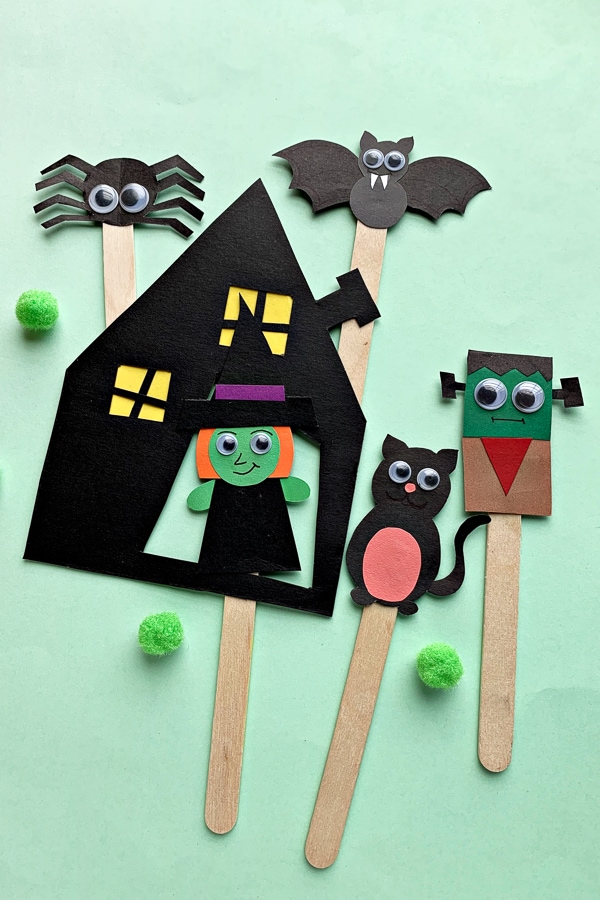 15. Washi Tape Spider Halloween Craft
I love using washi tape for projects with the kids. This is a cute washi tape spider Halloween craft you can do with your kids!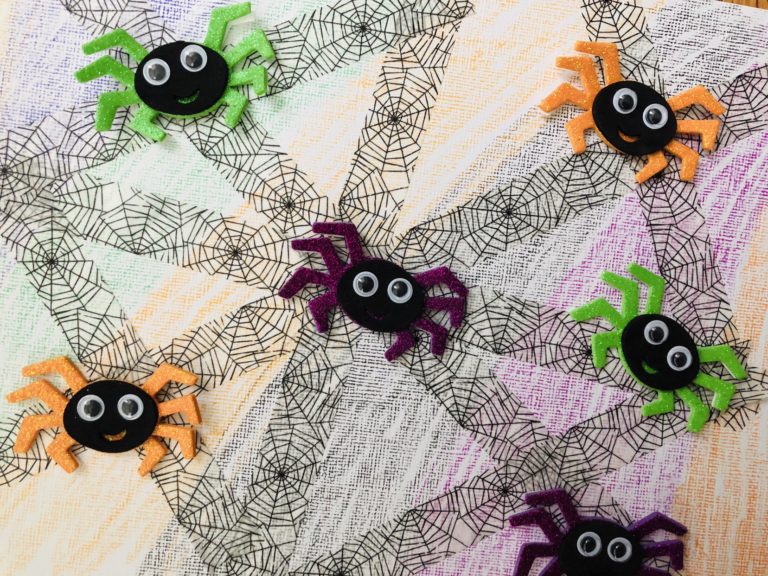 16. DIY Glow in The Dark Halloween Window Clings
These DIY Halloween window clings are so fun! Very unique too!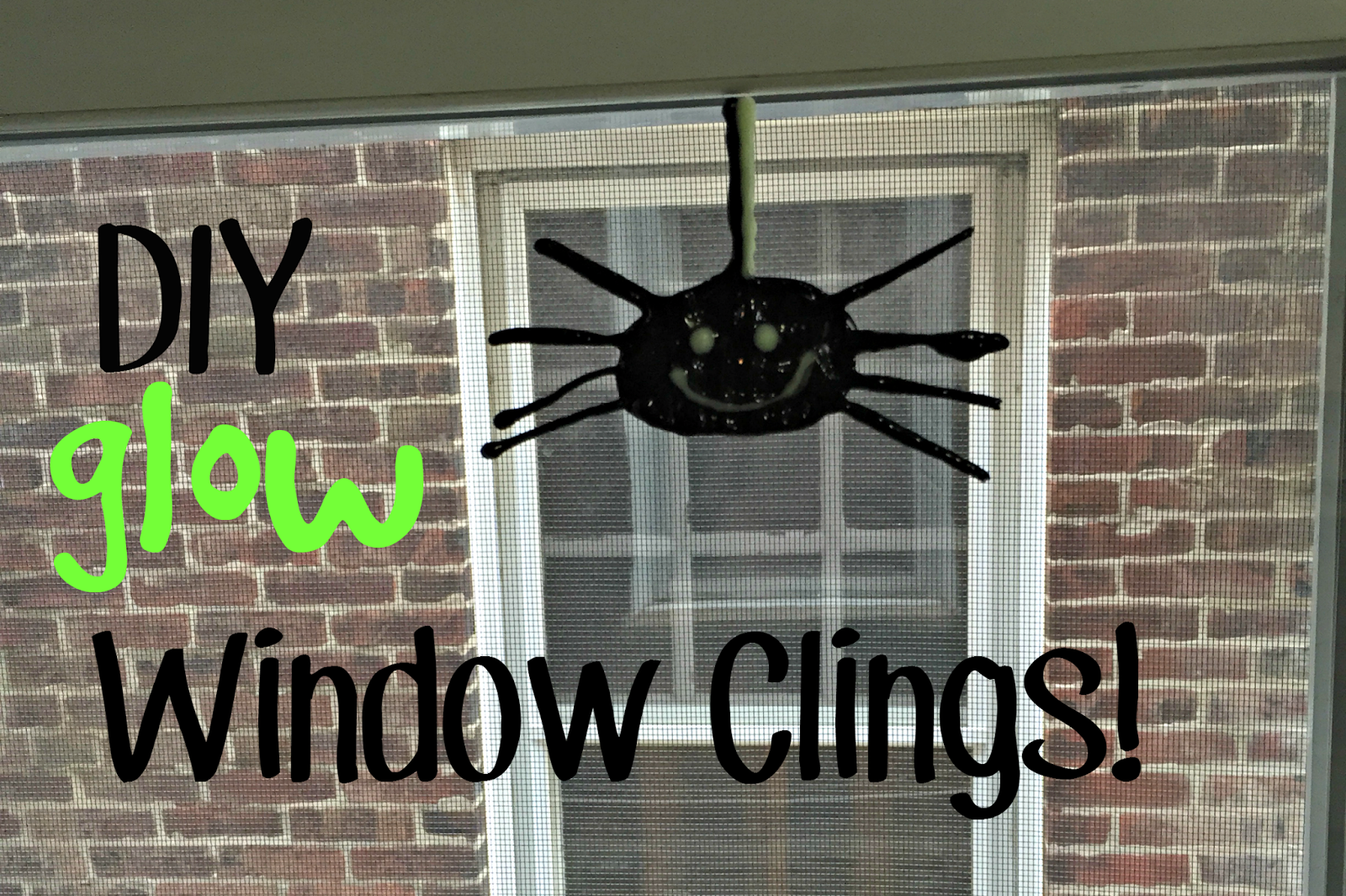 17. Halloween Felt Characters
Aren't these adorbs? These little Halloween Felt Characters are sure to make any kid smile!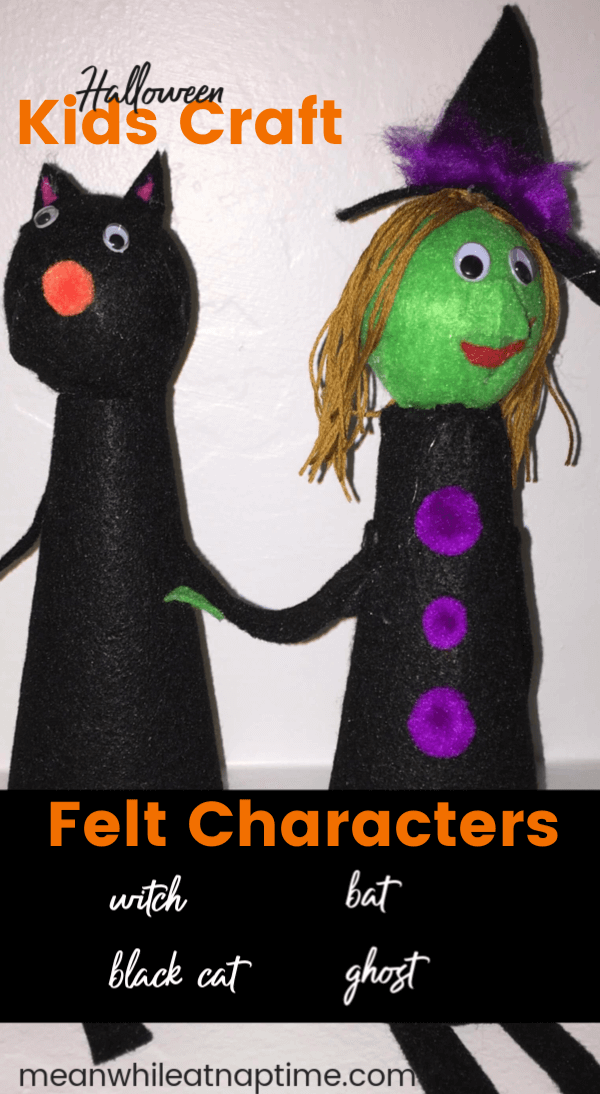 18. DIY Felt Frankenstein Mask
This would be another fun project for your kids to do. A felt Frankenstein mask would be fun to wear around the house and out on the town!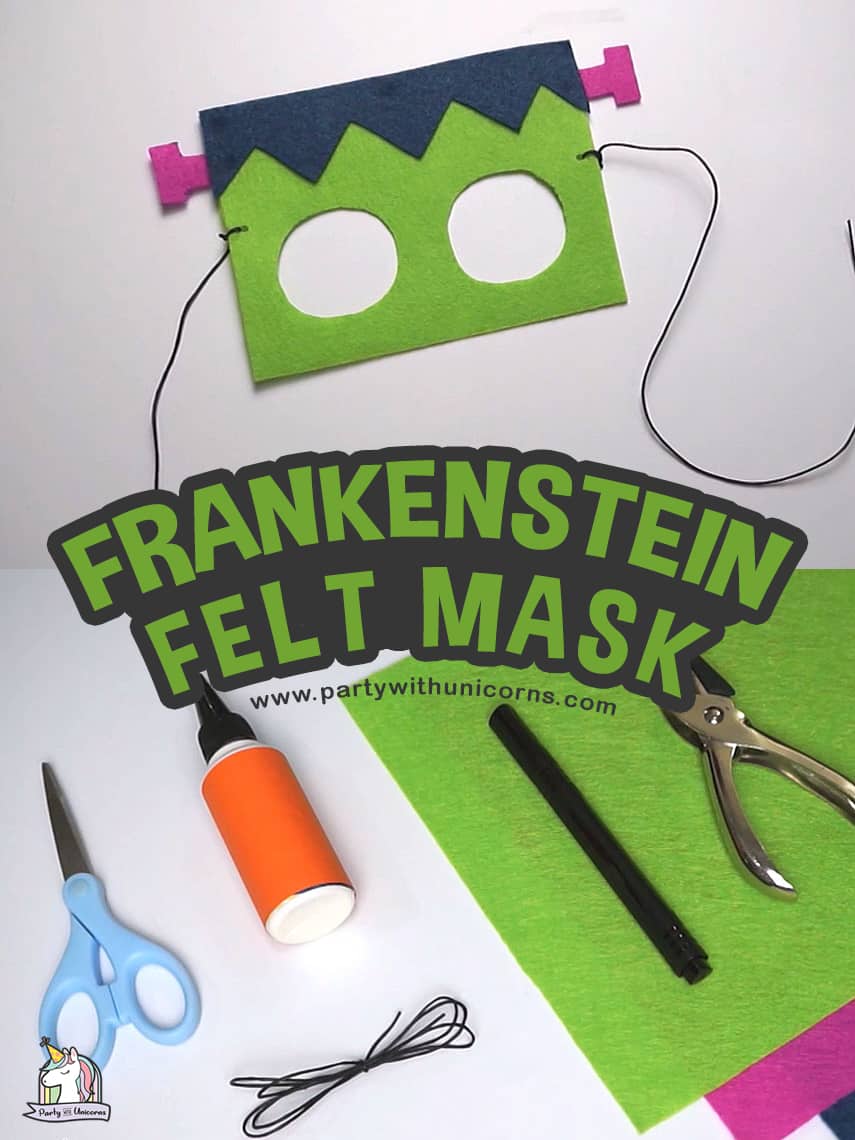 19. DIY Halloween Ghost From a Maple Leaf
These DIY Halloween Ghosts From a Maple Leaf are super easy and perfect for kids aged 2-5 years old.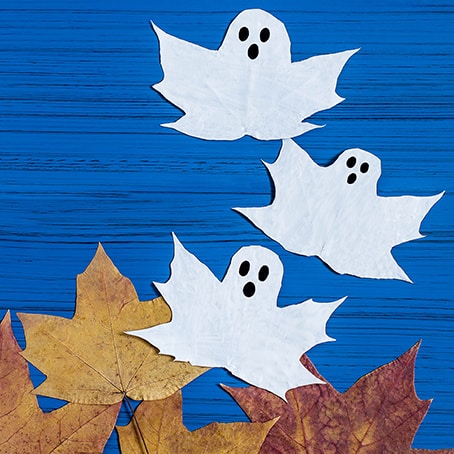 20. Pumpkin Foam Faces Fridge Magnets
These cute Pumpkin Foam Face Fridge Magnets are easy to make and will grace your fridge or any magnetic surface throughout the month of October!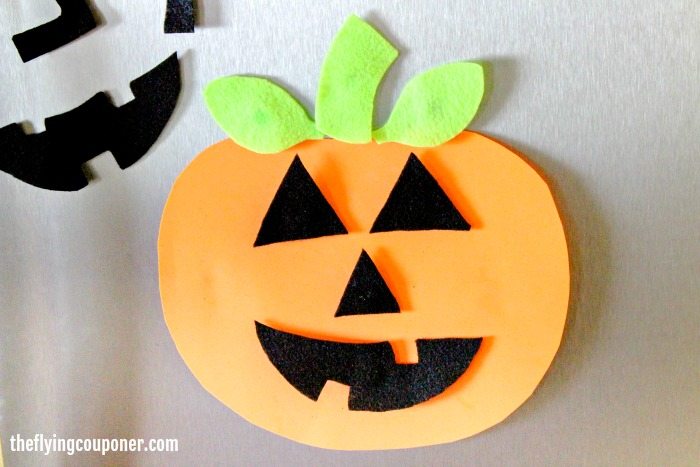 21. Pom-Pom Spiders
This is a simple Halloween craft that you can make with your kids! Try this pom-pom spider craft today!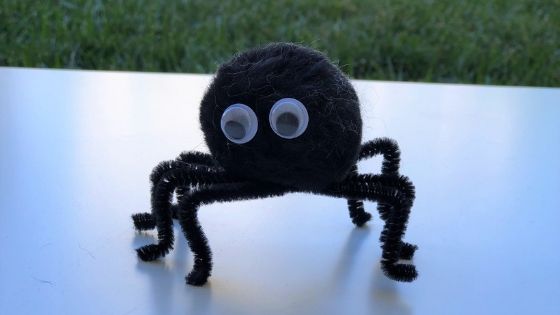 22. Halloween Cootie Catcher with Jokes for Kids
This Halloween cootie catcher is a cute way to present some Halloween jokes for the kids! Great for older kids to make and share with their friends!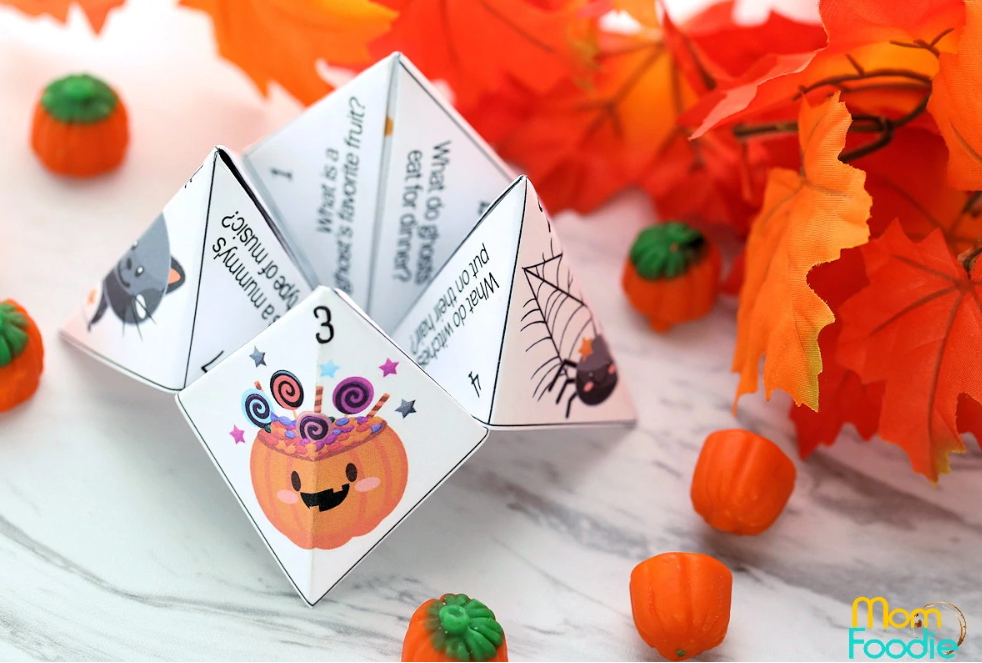 Aren't these Halloween Crafts And Activities For Kids At Home look like fun? They are easy to do and is a fun way to spend quality time with your little ones in preparation for this Halloween or to do if they are bored or it is stormy outside.
Which Halloween crafts are you going to make? What fun activities would your kids be most interested in doing from the list above?
PIN IT!
Go ahead, pin this for later!