In this blog post, we will talk about the best fall activities to do with your kids. There are SO many fun things to do in the fall time! When I was a kid, some of my favorite activities I did with my family, were in the fall.
I remember going to the pumpkin patch with my Mom and siblings and having the time of my life. The pumpkins, the hay, and the fun things to do were all unforgettable.
As fall comes around again, it's the perfect time to engage in fun and memorable activities with your kids. Now is the time to find fun things to do and just make some lasting memories with your family!
What Are The Best Fall Activities to Do with Your Kids?
The season of Fall offers a wealth of opportunities for family bonding, exploration, and celebration. So what exactly are the best fall activities to do with your kids?
Let's explore some of the best activities to enjoy with your children, creating cherished memories that will last a lifetime!
1. The Apple Orchard
Starting off, you should kick off your fall escapades with a trip to a local apple orchard! Apple picking is not only a fun, hands-on activity, but it also provides a wonderful opportunity to teach your children about hard work.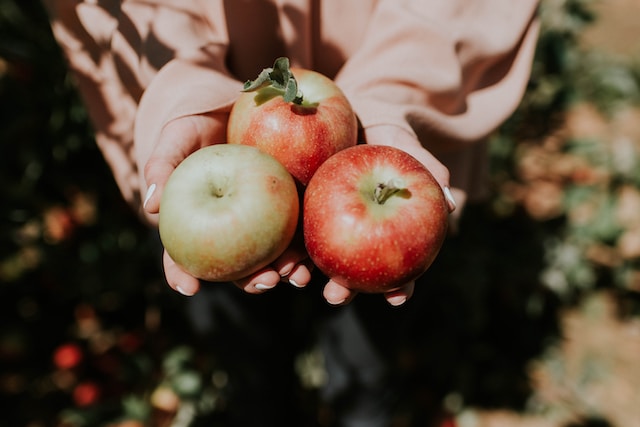 Let them choose their favorite apples and discuss the different varieties, explaining how they are grown and harvested. Then, go home and bake an apple pie or make some yummy apple desserts with them! So much fun!
2. The Pumpkin Patch
A visit to a pumpkin patch is absolutely essential for a fun, family fall activity. Allow your kids to roam the pumpkin fields and choose their own pumpkins. Pumpkin patches also usually have fun hay rides families can go on together. The younger kids really love this part!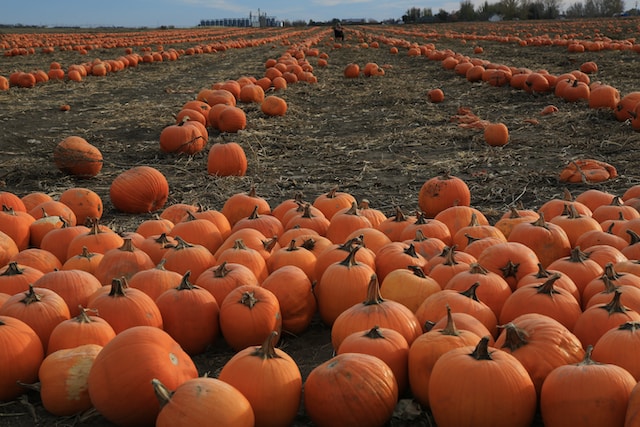 By visiting a pumpkin patch, it provides an opportunity to explore the great outdoors! This also allows for creativity, as you and your children can later paint or carve their pumpkins at home!
Don't forget to take family photos while you are at the pumpkin patch! I always forget to take pictures because I am always in the moment, but I regret not taking pictures later on! So, take pictures!!!
3. Leaf Collecting and Hikes
The fall season is a great time to explore the outdoors, go hiking, and just take in the beautiful scenery and different fall colors.
Take your children on a nature hike in a local park or forest. Encourage them to collect fallen leaves, acorns, and other natural treasures related to the fall season. These can be used for art projects or simple science lessons about the changing of seasons.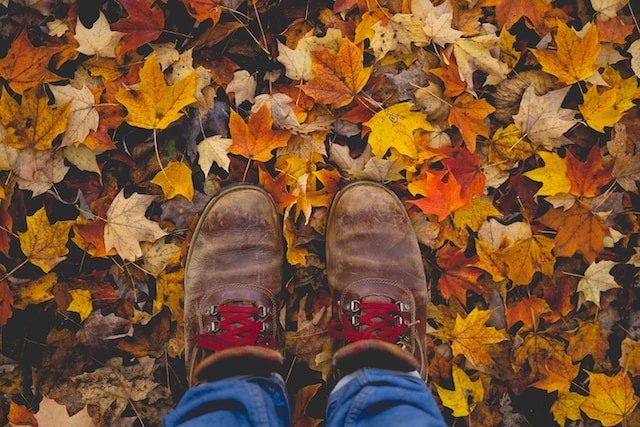 4. Fall Arts and Crafts
When the weather keeps you indoors, embrace Halloween arts and crafts projects that celebrate the season. Gather materials like colored construction paper, glue, and scissors to create fall-themed artwork, such as paper pumpkins, leaf garlands, or handprint turkeys.
There are so many fun, fall activities and craft projects you can do and make with things you find outside! That is one reason why we love fall time so much!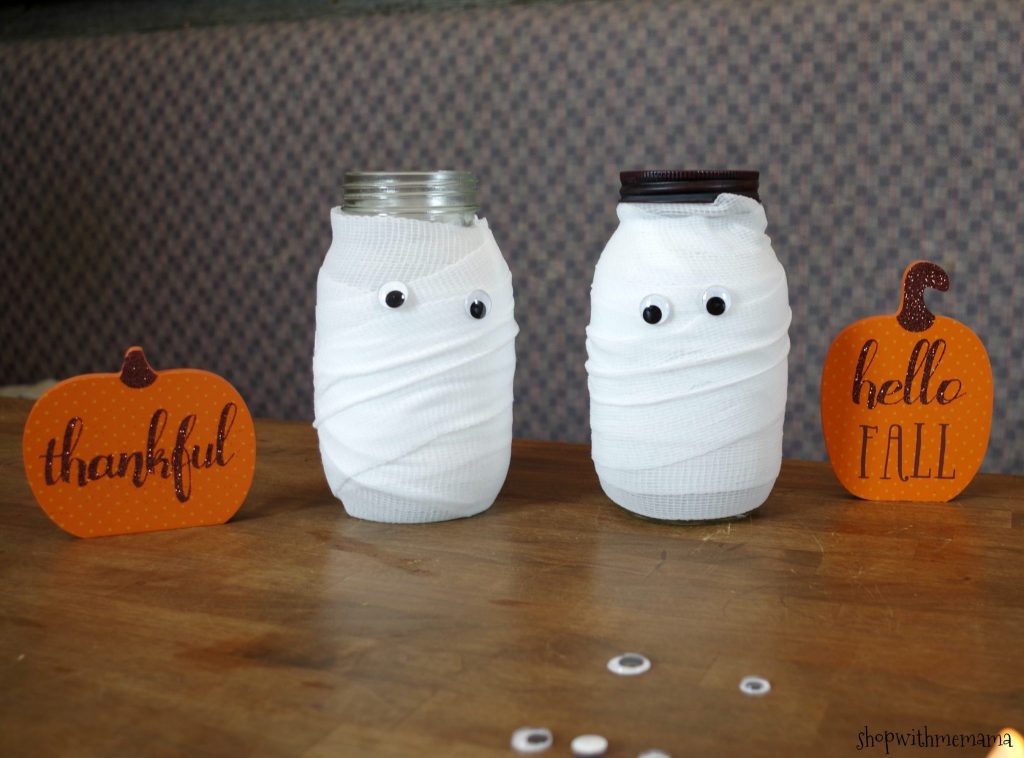 5. Visiting A Corn Maze
Fall is a time for corn mazes to come to life. Visit a local corn maze and challenge your children to find their way out. It's a great activity for team-building, problem-solving, and, of course, having a good time.
If your co-parent has any concerns about this activity, discuss them openly and consider involving your San Diego divorce attorney to mediate if necessary. That way, everyone involved can be at ease and have a wonderful time venturing through the local corn maze together!
6. Bake Seasonal Treats
Get into the kitchen with your kids and bake delicious fall treats. Pumpkin pies, apple crisps, or cinnamon-spiced cookies are sure to be a hit.
One of my favorite cookies to bake growing up was the pumpkin cookies from Pillsbury. It comes in a box and you just add a few ingredients and then put these cookies in the oven! Super easy to make with your little chefs who can help with measuring, mixing, and decorating them!
7. Attend a Fall Festival
Many communities host fall festivals with games, pumpkin decorating, food vendors, and live entertainment. My kids' school has one every year and it is a lot of fun!
They also have a fun and scary haunted house that the seniors at the local high school create for all the kids in the community. It is always a huge hit with everyone in town!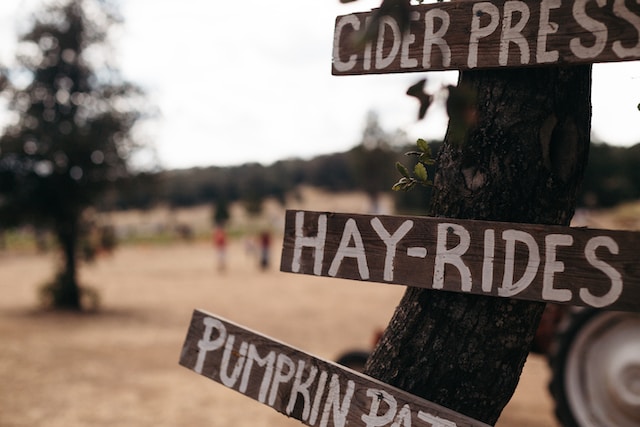 8. Go On Scenic Drives
Embark on a scenic drive to witness the breathtaking fall foliage and all the different colors of fall. Plan a route that takes you through areas known for their vibrant autumn colors.
Encourage your children to observe and appreciate the changing leaves, and maybe even bring along a field guide to identify different tree species. Don't forget to take a ton of pictures too!
9. Set Up A Campfire and S'mores Night
Set up a backyard camp with a campfire, or visit a local campground, and enjoy the warmth of the fire on a cool fall evening. Roasting marshmallows for s'mores is a must.
Share stories, sing songs, and embrace the magic of a fall campfire night. Even as an adult now, campfires can be a great way to bond with your family and relax.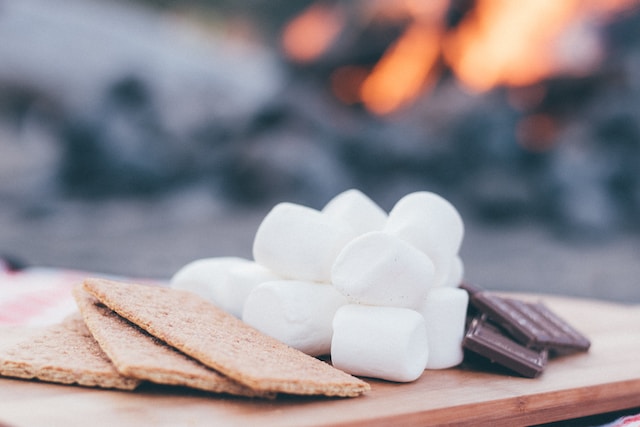 10. Volunteer and Giving Back To The Community
Teach your kids the importance of gratitude and giving by engaging in volunteer activities (after all, this is the giving season!).
Consider participating in a local food drive, collecting warm clothing for those in need, or raking leaves for elderly neighbors. Having your children participate in these fall activities can be even more of an incentive for you to give back as well.
11. Celebrate Halloween
The most important activity to participate in is Halloween! October is the perfect time for costume planning, pumpkin carving, and trick-or-treating.
Let your kids get creative and put together a unique costume or help them decide what they want to be for Halloween night! This is always so fun to do!
I think my youngest starts planning his costume during the summer months! He gets so excited and I love that I still have a little one that enjoys dressing up for Halloween!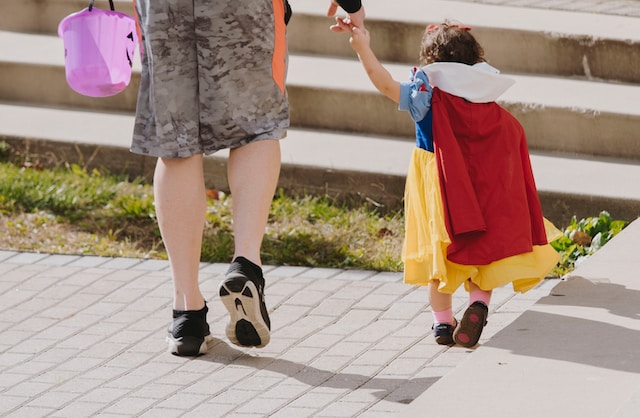 Fall is a season brimming with fun bonding opportunities for families. These fun fall activities are not only enjoyable but also educational, fostering a deeper connection with nature and the changing world around us.
Embrace the spirit of the fall season, and create lasting memories with your children that they will cherish for years to come!
What Are The Best Fall Activities you like to do with Your Kids? Let me know in the comments below! I would love to hear how your family celebrates the season!