Family vacations are a great way to bond with loved ones and create lifelong memories. However, what if your family is struggling with issues like communication breakdown, trust issues, or conflict resolution? That's where family therapy vacations come in. These vacations are specifically designed to provide not only a break from the stresses of daily life but also therapeutic interventions and tools to help families heal and grow together.
Sometimes family members need to get away together, especially if they have had a lot of stuff going on and they need to recoup and heal as a family. Given how challenging this year has been for my kids and me, I have been researching vacation ideas and retreats we could go on this summer for our entire family.
*This post includes my affiliate links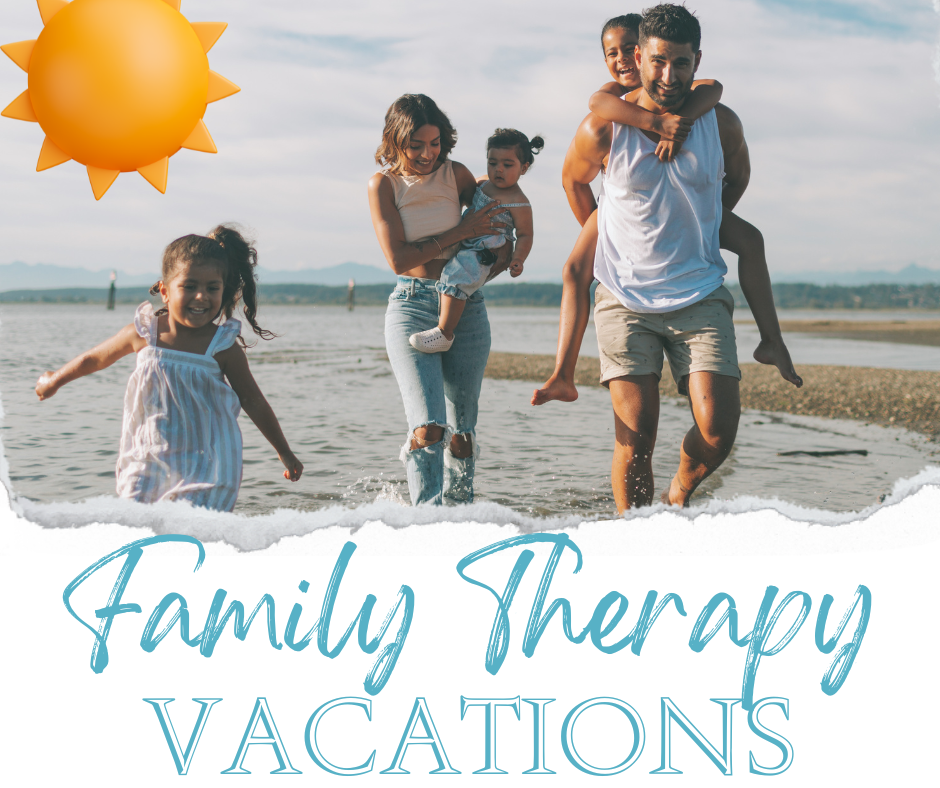 Mental health is so important for everyone in your family. While family therapists are great for keeping everyone connected and talking, sometimes you need more. That's where a family therapy vacation might just be the thing your family needs, especially if your family dynamics are lacking a bit.
Hate to say it, but sometimes extended family can have a huge impact on you, (in a VERY negative way!). I know this firsthand and have been going through quite a bit this year so far. I know I am not the only one, but man this year has not been good for us so far!
One can only hope for a brighter, happier rest of the year with my little family, right? So that is what I will do, HOPE! I am so excited that summer is almost here (and the snow is FINALLY melting!!!). Warmer days are ahead and so are thoughts of venturing off with my family for a much-needed family vacation!
Family therapy vacations can help to strengthen your family bond with everyone and each person individually. You are able to strengthen emotional connections and avoid negative and self-fulfilling issues.
By approaching and learning to work through emotions and trauma, you will heal and connect with your family on a higher connection. You will learn to have hope again and will be able to rediscover each other again.
Some Reasons Why You Might Need A Family Therapy Vacation
There are SO many reasons why you might need a family therapy vacation! I have listed a few below (though I do not need a reason to go on a vacation with my family!):
*Infidelity
*Recovering from addiction
*learning to communicate again
*control your anger
*Sexual compatibility with your spouse
*Learn money management
*parenting issues
*in-law relationships
These are all typical reasons why families and couples come to a family therapy vacation or retreat. To relearn the above, learn how to cope, create a new healthy relationship with each other and so much more!
Here are 10 of the best family therapy vacations in 2023: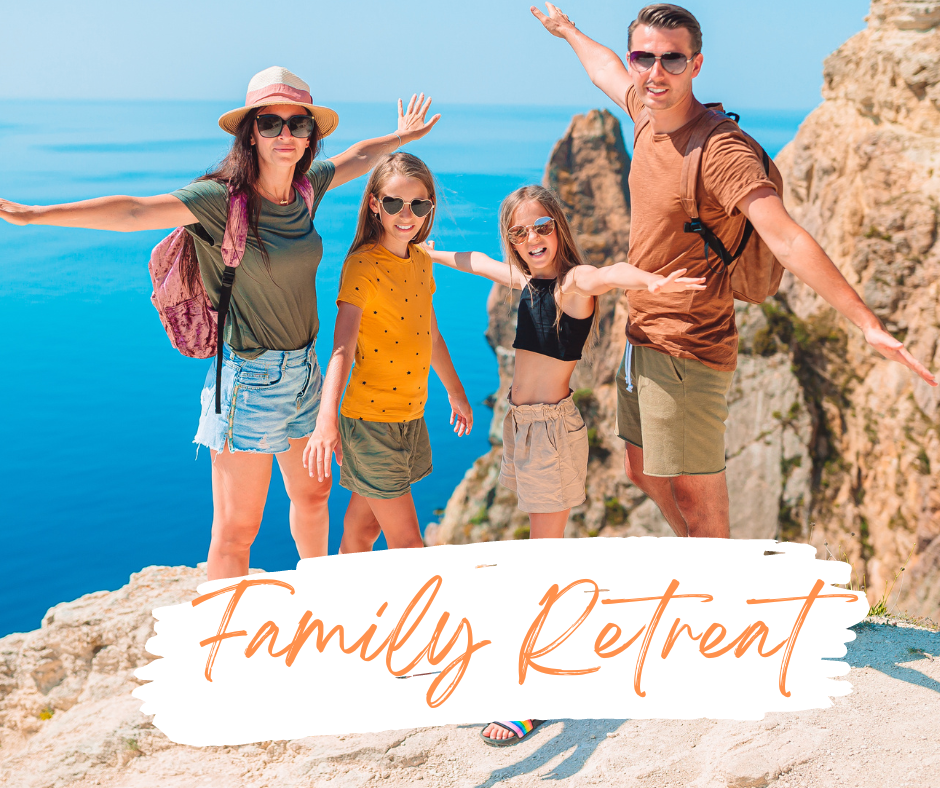 So, where do we go?
There are a lot of places where you can go with your family and experience healing. The whole family can bond again and repair their emotional health. Every member of the family can enjoy each other and get back that emotional connection they once had. Time to unplug and get going!
Below, are several wonderful family therapy vacations you can take in 2023 (and beyond):
1. Breakwater Expeditions – This is the ultimate destination for families looking to create lasting memories, strengthen bonds, and find solace in times of crisis. No matter what brings you to Breakwater Expeditions, you'll be treated to an unforgettable experience. Their expertly crafted voyages are tailored to your specific needs and preferences, ensuring that every member of your family has a once-in-a-lifetime adventure.
Whether you're seeking a celebration, a bonding experience, or a healing space, this is the place where families learn to reconnect. Their wilderness expeditions are designed to bring families closer together, creating opportunities for true bonding experiences that will last a lifetime.
If you don't want to camp out in the wilderness, then they also have you covered there too! Let's stay in bed and adventure out from there. Their customization skills will cover the needs of the whole family ensuring you are all comfortable and taken care of like a star! You can check out their packages, prices, and more by visiting them online at https://www.breakwaterexp.com/.
---
2. Family Therapy Vacations – At this incredible destination, you'll find an intensive seven-day program, led by highly experienced senior clinicians, that can help couples and families find avenues for reconnection, forgiveness, and healing that may be more difficult to achieve through traditional therapy.
This is perfect for couples (couples therapy), families with growing children, families with adult children, and families with children with special needs. This program offers a unique chance to work on your relationships while also enjoying a relaxing vacation and making memories along the way.
Take a break from the stresses of daily life and focus on the most important people in your life, your kids and spouse! This intensive seven-day program can help you find avenues for reconnection and help heal your heart and soul.
This sounds like something my family and I really need right now. To find out more about Family Therapy Vacations, services, clinicians, prices, locations, and more, please visit them online at http://www.familytherapyvacations.com/.
---
3. Spirit Quest Sedona Retreats – This family retreat is located in Arizona and is great for families seeking therapeutic work. There is an intensive, transformative experience for families that have permanent results!
This is a place for families to learn how to get along better than ever, resolve conflicts, set healthy boundaries, and deepen their connection with their family members.
By visiting this family retreat, you will be able to spend quality time with your family, learn about them, trust them again, and just have fun! After you leave here, you will feel closer to each other.
Whether you seek a positive change in your family, need better communication, or just have a chance to heal your wounds, this place will design a private retreat package just for you and your family based on your personal needs/wants. Find out more info and learn about what they offer by visiting their site here https://retreatsinsedona.com/private-retreats/family-retreats/.
---
4. Rock Your Family Retreats – This is located in Colorado Springs, Colorado. They offer different wellness retreats for; couples retreats, families, marriages, and individuals.
Escape with your family to the gorgeous Rocky Mountains. Get counseling, a therapy session, individual therapy, and professional help for your family with an incredible counseling program with trained specialists with years of experience. Experience amazing things, learn new skills, and transform into someone you love again!
If your family has been through some rough patches or going through challenges, this retreat is what you need. The intensive family program is perfect for hurting families and helps them to start the process of healing, together and individually.
You will find hope, peace, and strength to overcome your hardships and will attain growth and education for a lasting change. Find out prices, general information, and further information by visiting their website here https://rockyourfamily.org/intensives/family-intensive/.
---
5. The Transformation Studio Family Retreats – This is located in Stafford, Texas. This retreat is focused on helping your family reconnect with each other. The program includes a workshop that focuses on communication, resolution of conflict, bonding with one another, and more through fun and engaging activities!
This package includes 2 full days of activities and fun. This includes a family cooking class, family portrait, memorable games, creative arts class, and 2 nights of accommodations in their cottage that they can spend at the end of the day. Check out their website for more information and prices https://www.thetransformationstudio.com/family-retreat.
---
6. The Family Room – This is located in Florida. They offer a therapeutic family retreat to reconnect with your family and recoup from hectic everyday life.
This retreat will help you relax and unwind and bring a deeper connection between the ones you love most. A certified coach will help you tie up loose ends with a tailored workshop based on your family's needs.
You can make these retreats with your family in person or virtually online (virtual retreat and telehealth services). There are 16 different workshop types to choose from. If you are interested in learning more, please visit their website at https://thefamilyroomsfl.com/familyretreats/.
---
7. Onsight Workshops Family Intensive – This is located in Nashville, Tennessee. This family retreat will help you to examine your issues and begin to address your core issues. This retreat provides you hope and addresses any issues you might have. Many families benefit tremendously from getting away from their everyday life, to find the connection, and understanding that they deserve.
Your family will work with onsite staff and learn new techniques for improving your relationships with your family members. You will acquire new skills that are vital in healing family issues and resolving conflict.
The workshop also teaches healthy boundaries and will help you to express your feelings to one another. Learn more about Onsite Workshops by visiting their website here https://onsiteworkshops.com/programs/onsite-intensives/family-intensive-2/.
---
8. Sagestone – This is located in Emerald Isle, North Carolina. Most of their family retreats are 4 days long. You can stay in a home near the ocean and work with the specialists during the day.
They work with you in a different way to gain insight into your personal mental, emotional, and behavioral habits that are impeding your growth and healing. Improve how you and your family react to one another and learn how to communicate efficiently. Set healthy boundaries and demonstrate love and acceptance.
They help you to develop skills that work for your specific situation to uncover your needs, wants, and appropriate boundaries to connect on a higher level. To find out more about this family retreat you can visit their website at https://www.sagestonenc.com/intensive-services.
---
9. Ranch Of Hope – This is located in Westcliffe, Colorado. Their mission is to provide families with the counseling and specific tools to heal their hearts and give them the skills and training necessary to lead a peaceful, joyful life.
They utilize faith-based principles and Christian values to provide a greater connection for your family. The Ranch of Hope counsels teaches, and facilitates lasting emotional and spiritual health.
The Ranch of Hope spiritual retreats want to see your family connected again and be all that God has planned for your family to come to fruition. This is a private and relaxing counseling retreat-style getaway focused on your family's specific needs and concerns. To learn more about this wonderful family retreat, you can visit their website at https://ranchofhope.org/programs/.
---
10. Calibration Retreats – This retreat is located in a lot of different states and places that is what I loved most about this one! You can find out all of their locations and plan your next vacation by going here: https://calibrationretreats.com/family-retreat-locations. There are SO many beautiful locations! Wow!
These retreats are specifically designed with your family in mind and you can choose the location. This retreat includes family coaching and therapy. All the details are taken care of once you book your family retreats with them.
Included in the retreat is a villa or home, a cook to take care of your meals and picnics, excursions and fun activities for the whole family, and more. This is a wonderful opportunity to reconnect with your family, revitalize your relationship, heal old wounds, and make new memories with each other!
The family therapy process can't always make the problems go away, but it can give you new skills to get through situations in healthier ways. Find out their prices and more info about these family retreats and what they entail, by visiting them online at https://calibrationretreats.com/family-retreats-1
---
Family therapy vacations can be a great way for families not only to take a break from their daily routines but also to work through any issues they may be facing.
By participating in therapy sessions, educational workshops, and experiential therapies, families can learn new skills to improve communication, build trust, strengthen their relationships, and find better ways to cope and deal with certain things.
Research And Find The Retreat That Fits Your Family's Needs
When choosing a family therapy vacation, it's important to research different treatment centers and programs to find one that fits your family's specific needs. Consider factors like location, cost, and the types of therapy and activities offered.
It's also important to involve all family members in the decision-making process and to make sure everyone is on board with participating in therapy and ensuring everyone agrees on the perfect place to go to for your family retreat.
Overall, family therapy vacations can be a powerful tool for families to heal and grow together. Whether you're dealing with addiction, trauma, or other issues, there are many treatment centers and programs that can provide the support and guidance you need to move forward as a family.
By investing in your family's well-being, you can create lasting memories and build stronger relationships that will carry you through life's ups and downs.
Have you ever gone on a family therapy vacation? If you have, where did you go? What was it like? I would love to hear all about it in the comments below!