Many families are preparing to travel together as the holiday season is approaching. While this can be a memorable time, it can also be challenging. Every year, countless families hit the road or take to the skies, only to feel stressed and disconnected by the end of their trip. A viable way to avoid this is by planning and ensuring that everyone in the family has a role to play in the trip. Family trips can be a great way to bond and create memories that will last a lifetime. However, keeping everyone happy on holiday can be challenging, especially if different age groups are involved.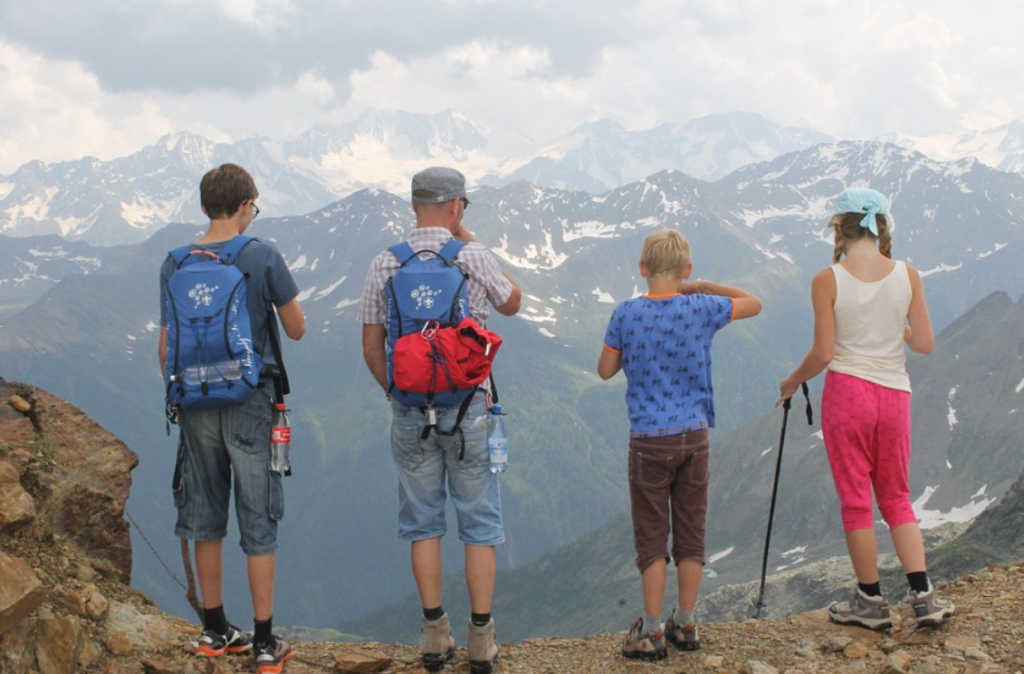 9 Tips to Keep Every Family Member Engaged On a Holiday Trip
So, here are some smart tips to keep every family member engaged on a holiday trip:
1. Choose the destination wisely
There's nothing quite like a family holiday trip to bring everyone together. But sometimes, keeping everyone satisfied on a trip can be nerve-wracking. So, to avoid this, plan strategically and ensure everyone in the family has something to look forward to, like an event or spot.
Tennessee is a great option for families with young children as plenty of activities keep them entertained. For older kids, New York City is full of sights and sounds that will appeal to them. And for adults, there are plenty of romantic getaways, like Bali.
Google can be your best friend when finding the perfect destination for your family. It can help you find family-friendly activities, attractions, and hotels. For instance, if you search 'things to do in Gatlinburg TN,' you can find a list of kid-friendly activities in Gatlinburg, Tennessee. It will also help you find hotel discounts and deals.
2. Create a packing list
Once you've chosen your destination, it's time to start packing. Although, it can be daunting, especially when traveling with young children. A practical way to ensure you don't forget anything is to create a packing list. It'll help you remain organized and ensure you have everything you need for the trip.
Likewise, pack clothes for all weather conditions and ensure plenty of activities to keep everyone entertained. If you're traveling with youngsters, pack snacks and drinks, as well as diapers and wipes. For older kids, pack their favorite games and toys. And for adults, don't forget to pack essentials, such as your toothbrush and medication.
3. Plan ahead
Planning is a proven way to limit stress on a family trip. It means making reservations for activities, attractions, and hotels in advance. It'll also give a general idea of what you'll be doing daily.
There are many resources available to help you plan your trip. For instance, Trip Advisor is a great website that can help you find things to do in your destination city. Since it has user-generated reviews of hotels, restaurants, and attractions, it'll help you decide where to stay and eat. Another helpful resource is the tourism website for your destination city. This website will list activities, attractions, discounts, and deals.
4. Set some ground rules
Before you leave for your trip, setting some ground rules is important. It will help everyone understand their expectations while on the journey. For instance, you may want to establish a daily curfew or set a rule that everyone must be back at the hotel by a certain time.
You may also want to set limits on spending money. It can help avoid arguments about money while on vacation. Also, you'll want to establish a rule about electronic devices. Having quality family time on your trip is crucial. So, you may want to set a rule that electronic devices can only be used during certain times of the day.
5. Have fun
Vacations are a time to unwind and enjoy with your family. So, don't let the little things get in the way of having a good time.
If there's a disagreement, take a break and return to it later. And if something goes wrong, approach the local authority. The important thing is that you spend time with the people you love.
But remember, even the best-laid plans can go awry. So, don't forget to pack your sense of humor and patience. These will be your two most important assets during the vacation.
6. Don't forget to document the trip
This tip may come as a no-brainer, but we advise you to take plenty of pictures and videos. You may also want to create a scrapbook or journal of your travels. It will be a great way to reflect on the trip and remember all the fun you had.
However, if you choose to document your trip, be sure to do it in a way that allows you to cherish them for years.
7. Have realistic expectations
It's important to have realistic expectations when planning a family vacation. Remember, not everything will span out according to plan. There'll be good days and bad days. But as long as you're prepared for the occasional bump in the road, you'll surely have a great time. And, above all, don't forget to relax and make the most of your time with your family.
8. Try something new
Traveling is a fascinating way to try new things. So, don't be afraid to break free of your comfort zone. Try new food, go on an adventure, or visit a place you've never been before. You may be surprised at how much you enjoy it.
Likewise, be flexible and open to new things. Things may not always go as you wish, but that's part of the adventure.
9. Don't forget to relax
All in all, remember to relax on your vacation and take a break from the stress of everyday life. So, take some time for yourself, get a massage, read a book, or take a nap. You'll be glad you did.
The best way to refreshen and relax is to do something you enjoy. So, find something that makes you content and give it a shot in the new place.
Bottom Line
Who doesn't love traveling? It provides a chance to see new places, explore new things, and spend time with the people you love. But vacations can also be stressful, especially when traveling with young children. Family vacations are a great way to create lasting memories. By following these smart tips, you can ensure that your trip is enjoyable for everyone. So, what are you waiting for then? Start planning your next adventure today.