Summer is coming to an end and that makes me a bit sad, but not too much because I LOVE fall! With fall, comes those yummy treats, warm sweaters, and fireplaces. This Apple Pie Popsicle Recipe for fall is the perfect icy treat for the end of summer.
These creamy popsicles are made with honey crisp apples, cinnamon, honey, greek yogurt, and a few other ingredients! The popsicles are so delicious with their apple pie taste! An easy fall recipe for anyone to make!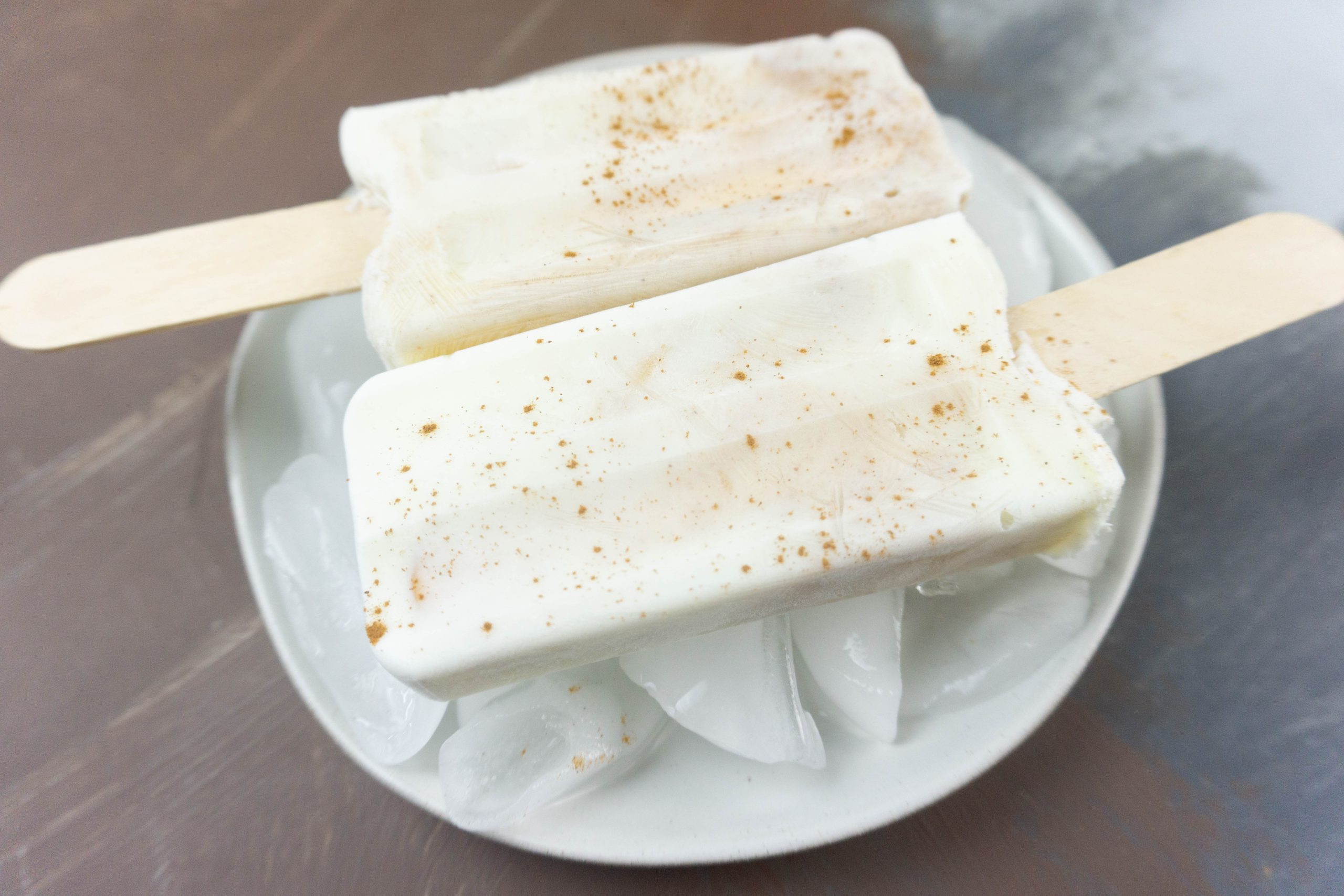 Apple Pie Popsicles for Fall Recipe
*This post includes my affiliate links
The recipe below makes four deliciously creamy apple pie popsicles for you and your family to enjoy together! These are great for get-togethers, family gatherings, or just hanging out on the front porch by yourself! I call that 'mom time'!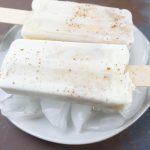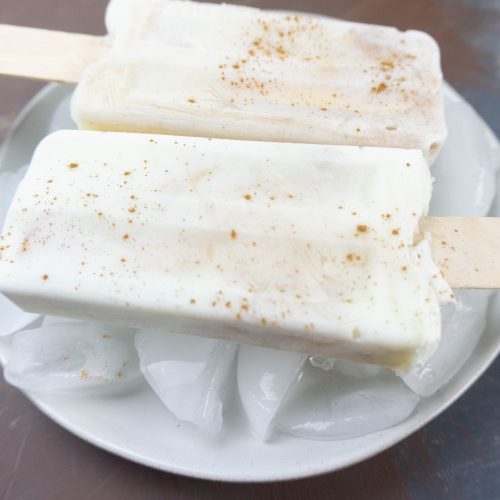 Print
Apple Pie Popsicles
These creamy apple pie popsicles are made with honey crisp apples, cinnamon, honey, and greek yogurt, and a few other ingredients!
Equipment
1 Popsicle molds

1 Mixing Bowl

1 Knife

1 Cutting Board

1 Large Mixing Spoon
Materials
1

Honey Crisp Apple

1

tsp

Cinnamon

1/3

tsp

Cardamom

1/3

tsp

Nutmeg

1/3

Cup

Sugar

Or you can use honey

2 1/2

Cups

Plain Greek Yogurt
Instructions
Peel apple. Dice into small pieces and make sure to remove all seeds and the core.

Place apples into a bowl and sprinkle with cinnamon, cardamom, and nutmeg.

Mix in greek yogurt and sugar.

In the popsicle mold fill with apple pie popsicle filling.

Place in the popsicle stick and freeze overnight for the best results.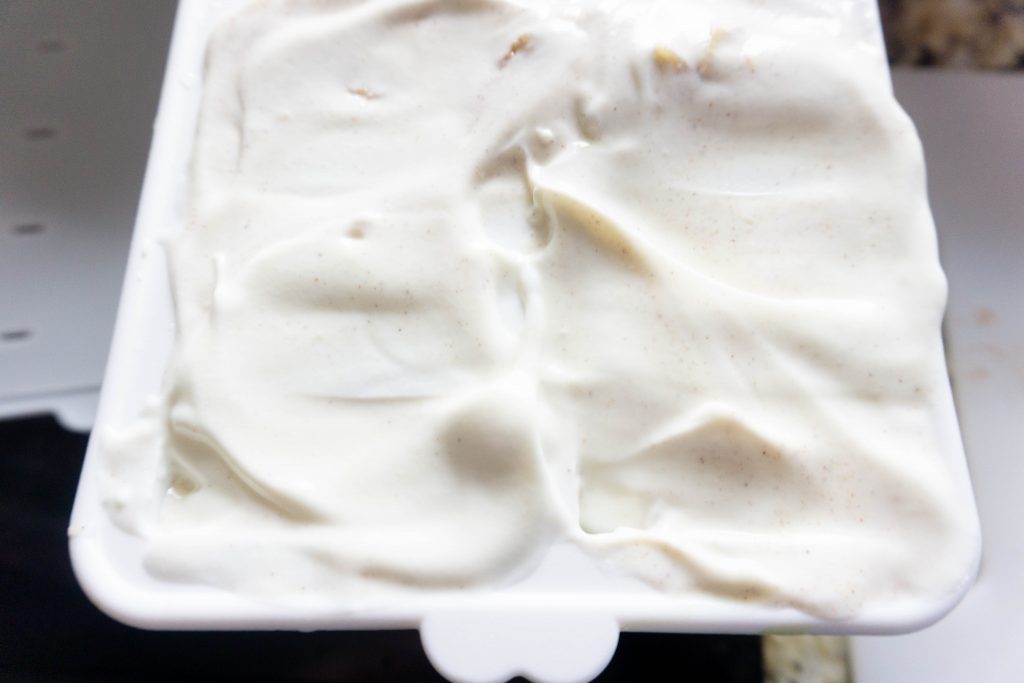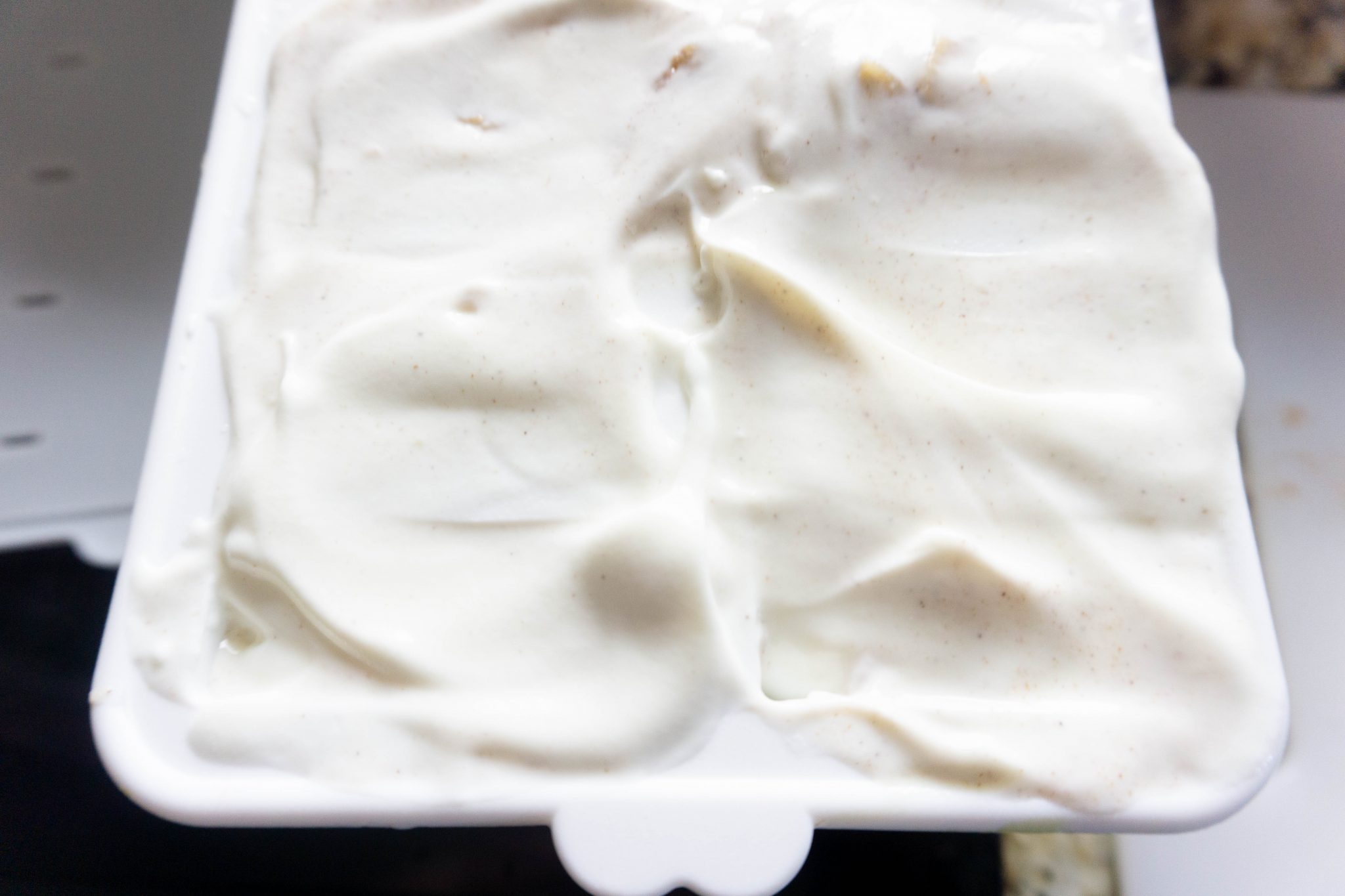 However you enjoy these icy treats, make sure you make the most of them. This world is SO wild and scary right now, so try to enjoy every moment with your family and close friends!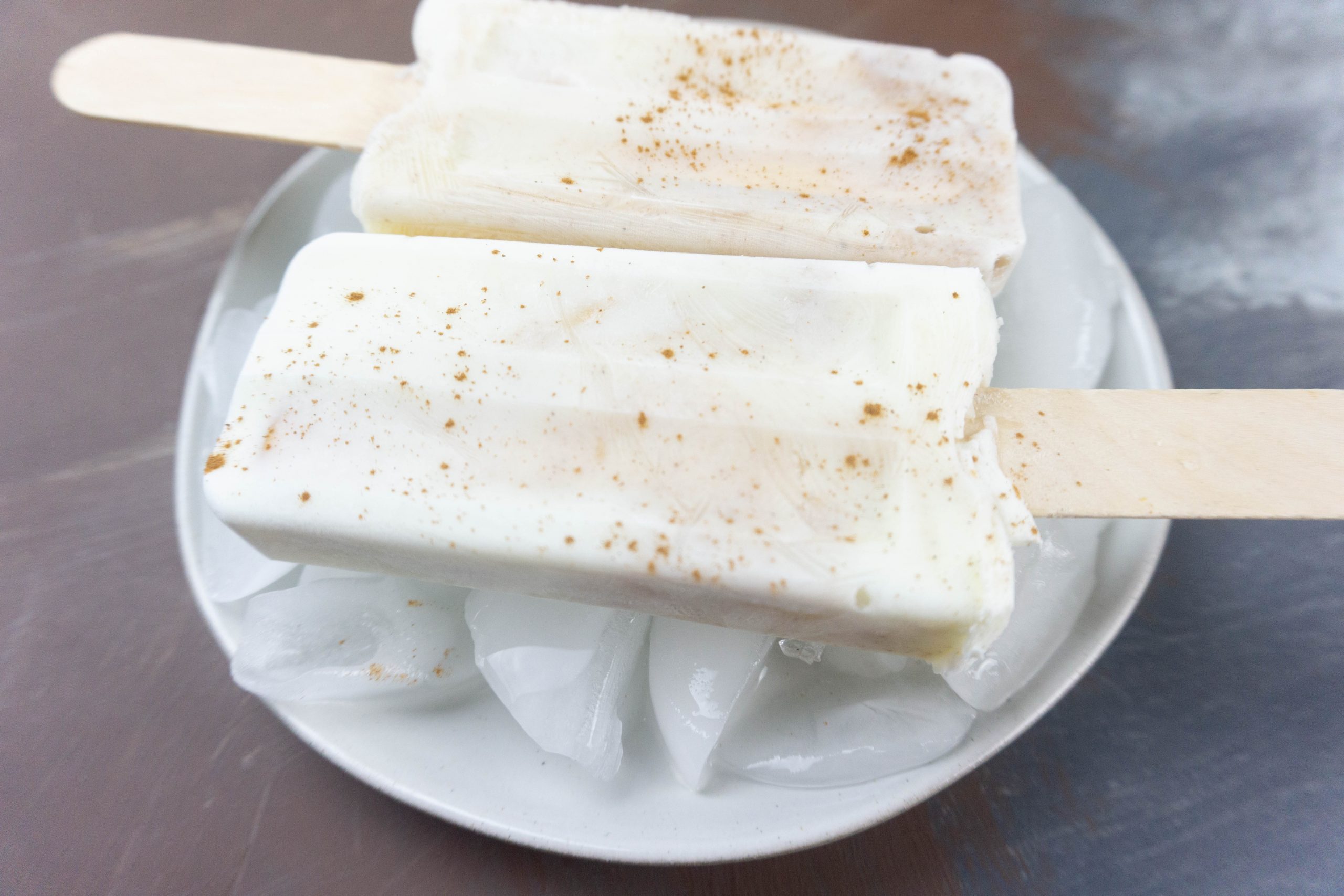 How do you make Caramel Apple Pie Popsicles?
This is simple! If you want to add caramel to your apple pie popsicles, simply drizzle some in the mixture and stir well, then pour into your popsicle molds. Easy peasy and oh so good!
How do you remove popsicles from molds?
To get your frozen treats out of their molds, run warm tap water over them until they loosen up enough to pull off easily. If that doesn't work, try using an offset spatula to gently push on the sides of the mold while pulling it away from the bottom.
How Do You Store Homemade Popsicles?
Store your homemade apple pie popsicles in an airtight container in the freezer for up to one month. They should keep well frozen if wrapped individually in plastic wrap or a freezer bag.
If you loved these fall popsicles, then I KNOW you will love my other hot chocolate frozen ice pop recipe! They are SO good too and taste just like a cup of hot chocolate (with marshmallows!) except cold! Mmmm!
Let me know if you make these yummy fall popsicles! I want to know how you liked them!
PIN IT