Halloween is coming up soon, and if everyone in your family loves it a lot, you've probably already made plans. But if you don't know what to do yet but know you'll be at home, you still have a lot of choices. All of the ideas below are great things for families to do together, so check them out.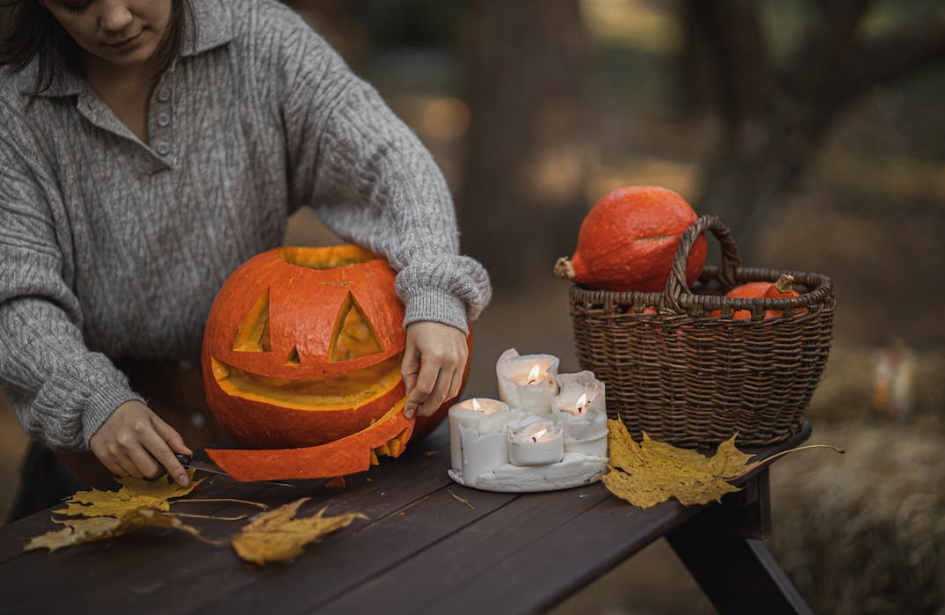 Three Kids-Friendly Halloween Activities
Decorate Your Home
Decorating the outside and inside of your house to make it look cool is a great way to spend time with your kids, and there are a lot of ways to go about it. You can start by buying skeletons and spiderwebs at a local store and putting them around the house.
Then you can make your own decorations out of paper or try spray painting your walls and doors with scary shapes. If you want some spooky lighting, too, look for some LED candles that won't hurt your kids or your house.
Last but not least, pumpkin carving is likely the most interesting thing you can do to decorate for Halloween. You can go to a pumpkin patch and pick out a few pieces.
Let your kids pick the design, or look up some cool ones online and get to work. Since these tools are pretty sharp, you shouldn't let your kids use them. Make sure that if you do go on Halloween you read about Halloween safety tips for drivers.
Bake Some Spooky Treats
If decorating isn't your thing, there may be other things that are. For example, if you and your kids like to bake, you can change some of your recipes to fit the Halloween theme, or you can just look online for some fun ideas.
The good thing about this is that you can make all kinds of scary lunches, dinners, desserts, and drinks. As a snack, you could try pigs in a blanket, which are hot dogs wrapped in dough and twisted to look like mummies. You can make anything your kids want, from red velvet cupcakes that look like blood to green frosting that is just plain scary.
Make Fun But Scary Costumes Together
Even if you're not going trick-or-treating, your kids might still want to dress up. This is especially true if you're having a Halloween party. Don't be surprised if they ask for something that only they could have thought of.
You should be proud of how creative they are, but it might be hard to find a costume that fits their ideas, so get ready to sew and hot glue. Do your best to meet their needs, and then be sure to take a lot of pictures.
With all this work, though, you might not have time to make your own costume, and you can be sure that your child will expect you to, too. Find some interesting couture dresses for rent and you can easily become a creepy Halloween host to greet trick-or-treaters in style.
Halloween is always fun, no matter what you do. You can stay at home, go trick-or-treating, or go to an event. The most important thing is to enjoy yourself with the people you care about.
I hope you enjoyed these Three Kids Friendly Halloween Activities! Do you have any activity you want to add? If you do, please leave me a comment below! Thank you!