Halloween is just around the corner, and it's time to start planning the school party. One of the essential parts of any party is the snacks. In this post, we will talk about some really yummy easy snacks for school parties for Halloween time! Yay! There are so many fun Halloween activities going on right now and we are so excited to go to them all!
You want to ensure you have something for everyone and snacks that they will all love! Here are some easy snacks for your school party that are sure to be a hit (I promise!) they are SO good!
Some wonderful and tasty brands sent my son's classroom some yummy treats for their Halloween party and they were nibbled up quickly!
The teacher did not take a picture of all the goodies that were sent, but I DO have ONE picture she sent to all of us!
So, I included that one picture below! They had a party had churros, a taco bar, and of course, the yummy treats I sent over (courtesy of these fabulous brands listed below!).
*This post includes my affiliate links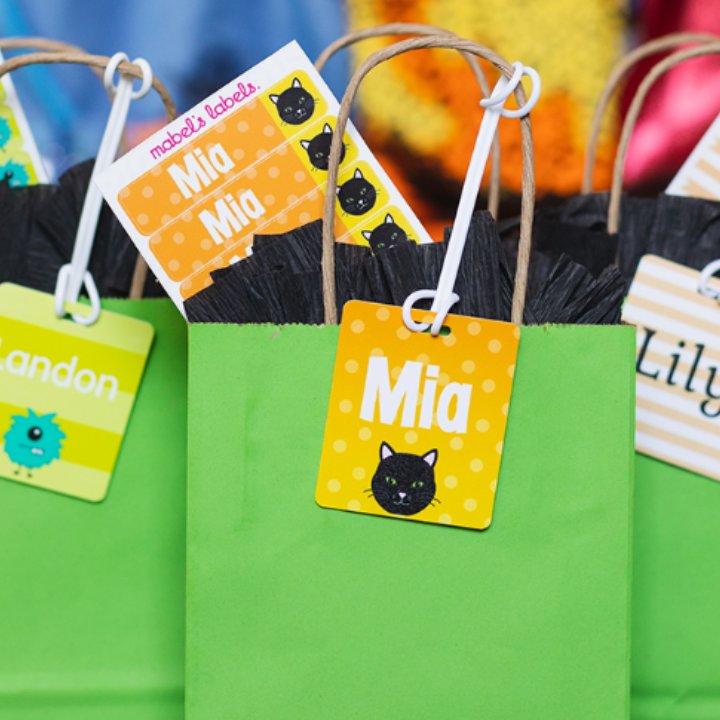 Easy Snacks For School Parties For Halloween
I must brag about the goodies we were sent because they were SO delicious! Let's take a peek at the goodies we received, below!
Moon Fruit Snacks
Offer out-of-this-world snacks on Halloween! With 1/3 cup of whole fruit per serving, Moon Fruit Snacks are bursting with flavor and offer an easy, healthy snack choice for placing in treat bags.
Moon Fruit Snacks are a great option for a healthier snack that still satisfies a sweet tooth. These fruit snacks come in three kid-pleasing flavors: Straw-Bana, Blended Berry Blast, and Apple Cinnamon.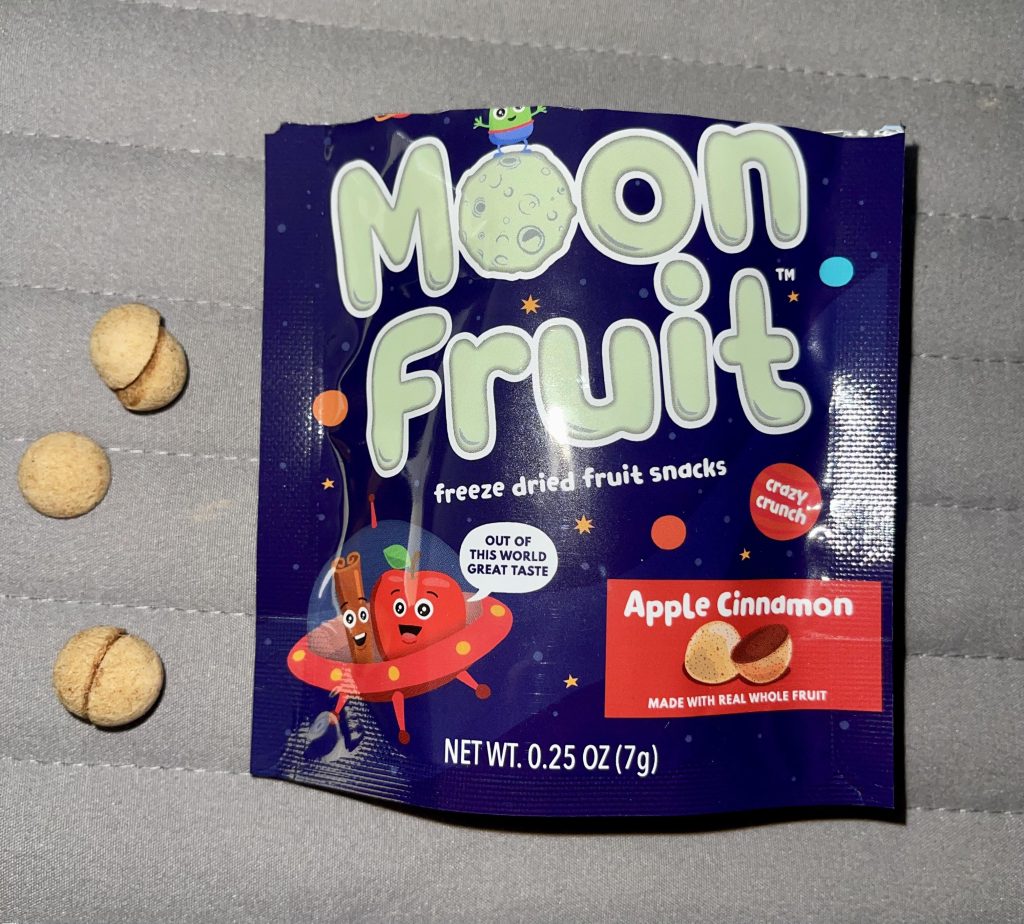 They contain no added sugar, no artificial preservatives, and no high-fructose corn syrup. Plus, they're gluten-free, vegan, and non-GMO.
These were a hit! They are cool because they are freeze-dried and fun to eat! Kids love them and I can see why! Moon Fruit Snacks are available on their website and Amazon.com.
Wiley Wallaby Candy Corn Drops
Wiley Wallaby is bringing back their seasonal-inspired Candy Corn Drops, just in time for Halloween! Candy corn is a Halloween classic, and Wiley Wallaby Candy Corn Drops put a delicious twist on the traditional candy.
Wiley Wallaby's Sourrageous Drops is a new way to enjoy licorice, featuring a chewy inside and a sour crunchy outside.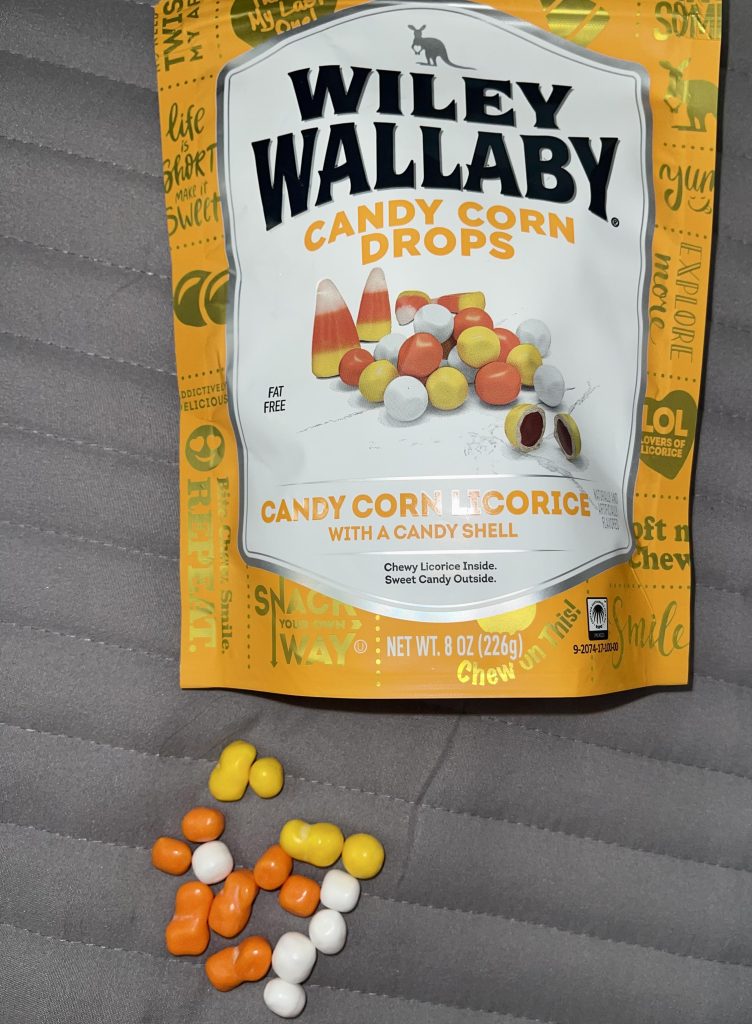 These drops are soft and chewy, with the same great candy corn flavor. If you like candy corn and licorice, then you will absolutely LOVE these candies!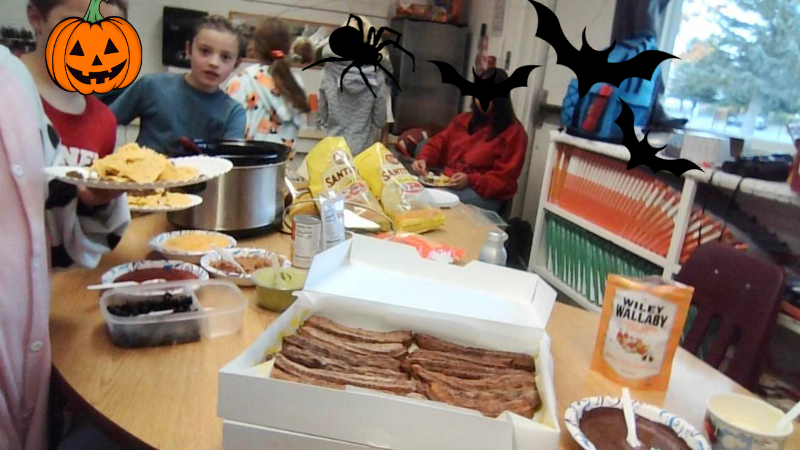 They're gluten-free, made with natural ingredients, and contain no high-fructose corn syrup. You can purchase these on their website or on Amazon.com.
Sweet Chaos Fall Flavors
Sweet Chaos Fall Flavors is the perfect mix of your favorite sweet & salty party snacks, especially their fall-inspired offerings!
These are the perfect snack for anyone who loves the flavors of fall which are; Pumpkin Spice, Candy Corn, Black and orange, Maple Brown Sugar, and Vanilla Chai.
I have to say these were the BIGGEST hits with our family and my son's classroom. We are actually going to be buying more because we always want this on hand in our pantry. SO GOOD.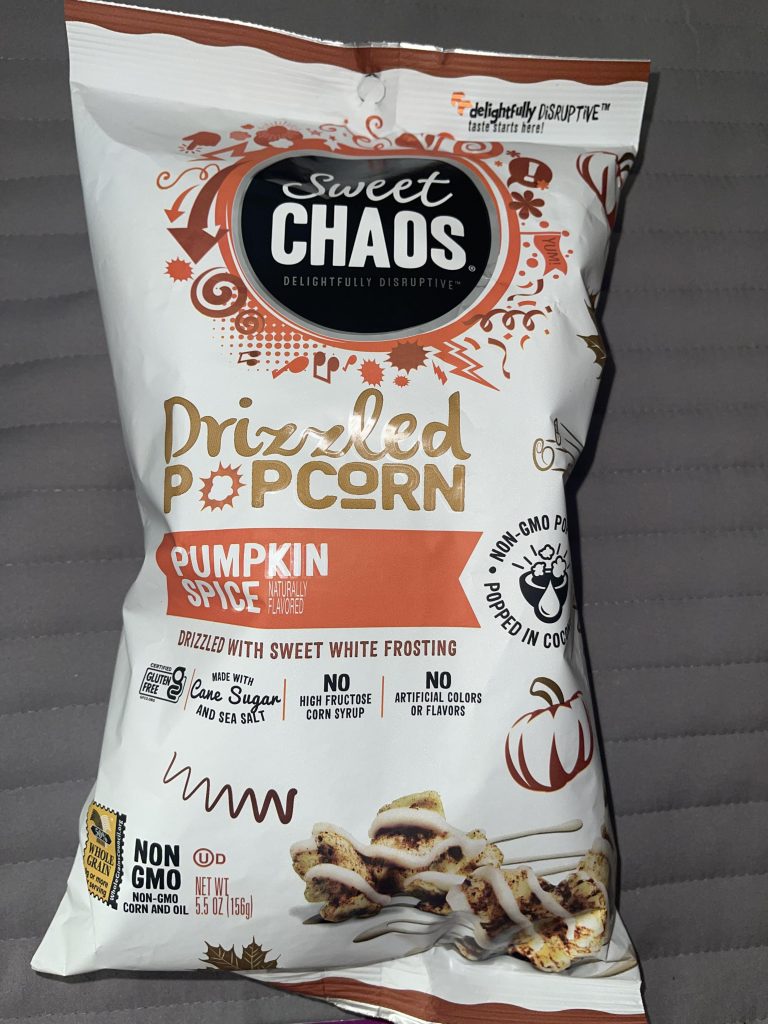 Sweet Chaos Drizzles are gluten-free, made with non-GMO popcorn, and have no artificial colors or flavors. Non-GMO popcorn is popped in Coconut Oil, with just the right amount of Cane Sugar and Sea Salt, and then sprinkled with delicious drizzles that are great for school snacks! Learn more at https://sweetchaos.com/.
These easy snack ideas are perfect for your school party for Halloween. They're easy to hand out, delicious, and sure to be a hit with everyone.
Video Of Easy Snacks For School Party For Halloween
Whether you're looking for a healthier option like Moon Fruit Snacks, a classic candy with a twist like Wiley Wallaby Candy Corn Drops, or a fall-inspired snack like Sweet Chaos Fall Flavors, you can't go wrong with any of these school party snack options.
Are you searching for some yummy Halloween snacks and food? The snack choices listed above are great options to consider! They are good for the classroom or for home!
What kind of Halloween easy snacks for school parties do you enjoy sending your child to school with? What snacks and candy do your kids love to nibble on for Halloween time? Let me know in the comments below!
---
PIN IT!