*I received product to check out. All opinions are mine!

Little Trendsetter: Shop The Trend!
My little girl will be going to school this year and so I have been buying clothes throughout the summer for her and her brother, so that when school does become a reality, they will have clothes to wear!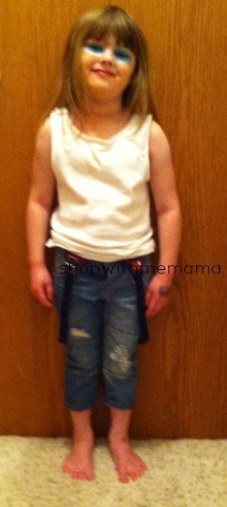 I recently came across Little Trendsetter and just loved the clothes that they sold. They sell really cute and trendy boy, girl and baby clothes and I just could not resist anything! The clothes are just adorable!

I FINALLY decided on reviewing the little sailor Dress and the super cute distressed jean! The Little Sailor Dress is an adorable cotton and chiffon dress and is just too cute for words. It is short on my daughter, so I am just adding some really cute tights underneath! She can't wait to wear this dress to school!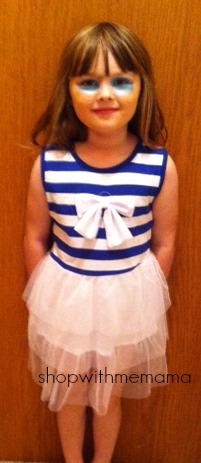 The Distressed Jeans are adorable. But, since my baby boy is WAY too tiny for them still, guess who wears them?? LOL.. my daughter does! She is soo  tiny and she wears them like capris!! They are so cute on her that I could not resist letting her wear them throughout the summer!!! I love the distressed look to them and the fun suspenders add the perfect touch to these jeans!! My daughter can wear with the suspenders up or leave them down like a hipster! Can I say ADORABLE???!
Oh and don't mind my daughter's makeup, sigh.. She LOVES putting on makeup at home and dressing up 🙂 Such a girl!!!
Buy
You can purchase Little Trendsetter Clothes by visiting them online at http://www.littletrendsetter.com/ and they are priced very reasonable!
Connect with Little Trendsetter on Twitter, Facebook and Pinterest!