*How To Make Delicious Orange Chicken and Rice. This post includes my Amazon.com affiliate links.
When we lived in Washington, we would frequent Panda Express quite a bit. Fast food was available to us at every turn, so why not take the easy way out and just grab our dinner? Now that we are in Idaho, away from everything under the sun, I have to get creative with dinners. I have to cook! Last night, I decided to make delicious orange chicken and rice. It is kind of a Panda Express copycat orange chicken recipe, but I made it completely my own!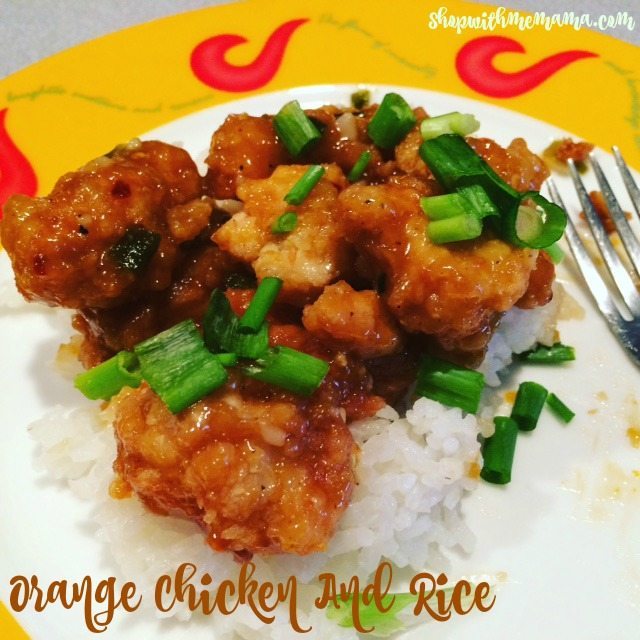 By now, I probably have your mouth-watering by my yummy pictures in this post. You are probably wondering how to make delicious orange chicken and rice. I have the recipe below. It has a few steps to it, so be sure you have plenty of time and room to make this!
How to make delicious orange chicken and rice
How To Make Delicious Orange Chicken and Rice
A delicious and savory meal of crisp but tender chicken served up with a yummy orange sauce and served over steaming white rice.
Author: Kim Delatorre
Recipe type: Meal
Serves: 8
Ingredients
2 cups white rice
4 large chicken breasts
2 cutie mandarin oranges (will be using the juice & zest from them)
Vegetable Oil (use as needed)
10 TBS of Apple Cider Vinegar
10 TBS of white sugar
3 cups of flour
1 cup of water
3 eggs
4 green onions
red pepper flakes
salt (to taste)
pepper (to taste)
3 TBS Soy Sauce
TBS Minced Garlic
Steps
Start cooking rice according to package instructions
Turn the deep fryer on high or you can use a frying pan or wok
Cut up chicken breast into medium-sized cubes
Coat chicken pieces in the egg
Put chicken pieces into the flour mixture and coat completely
Put coated chicken pieces into the fryer, wok, pan, and brown (about 5 min.)
Take out chicken pieces and put them on a paper towel
In a bowl, mix soy sauce, salt, pepper, red pepper flakes, white sugar, apple cider vinegar, 1 tbs vegetable oil, the juice from the mandarins, zest from the mandarins, ½ the chopped green onions, and mix well
Mix one cup of warm water with 3 TBS of flour. Mix really well, set aside
Use a frying pan to heat oil and add the minced garlic heat through for 1 minute or so
Slowly add the flour mixture to the sauce, mixing well, and bring to a quick boil for 20 seconds
Pull the pan from heat and put it aside.
Add breaded chicken to the sauce and coat chicken pieces completely
Put coated chicken pieces over the steaming white rice and sprinkle the remaining green onions over it
Enjoy!
Fry That Chicken!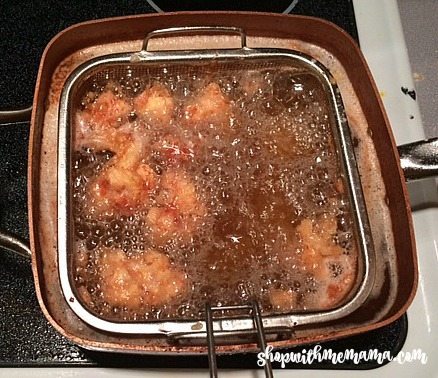 Fried Chicken Pieces!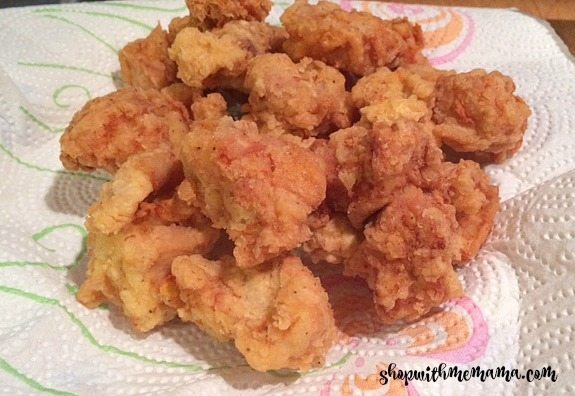 Making The Orange Sauce!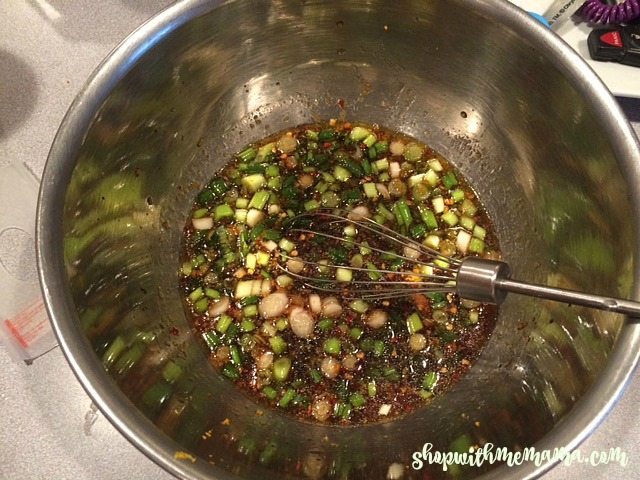 Delicious Orange Chicken and Rice is Looking Pretty Good!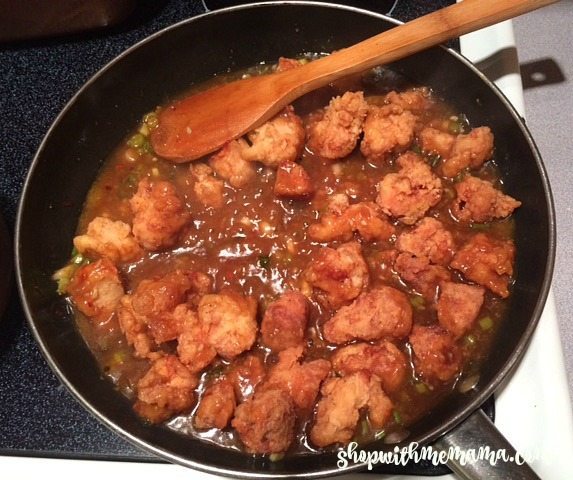 And The Results Are…SO GOOD!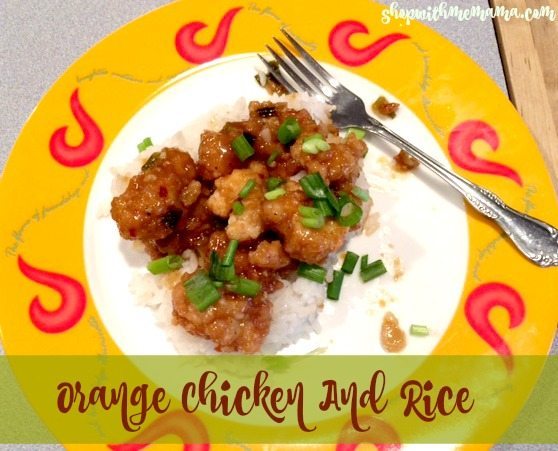 Let me know if you make this! It was SO good. I was shocked at how good it turned out. I have never made something like this before, so when everyone in my family went for seconds, I knew I did something right! If you are looking for another chicken recipe, check out my DELICIOUS Chicken Enchilada recipe!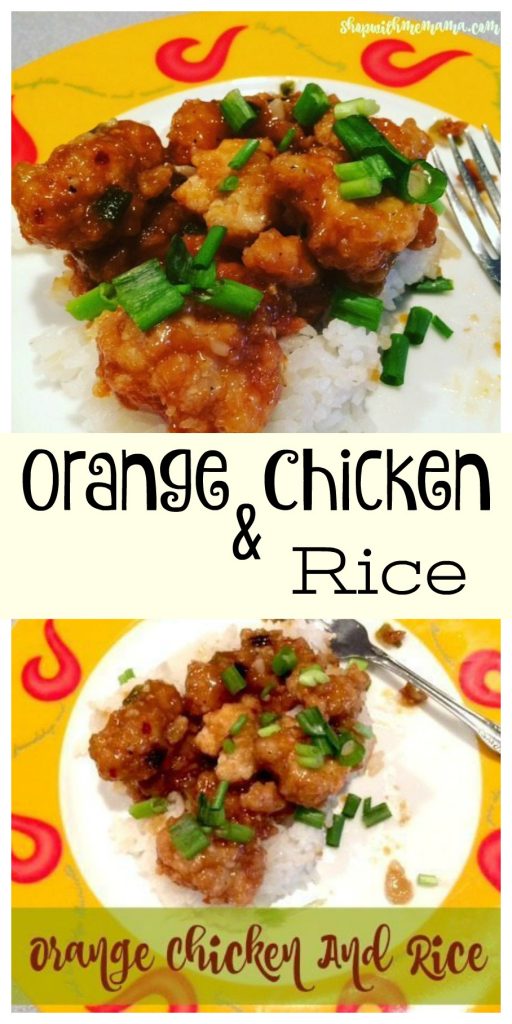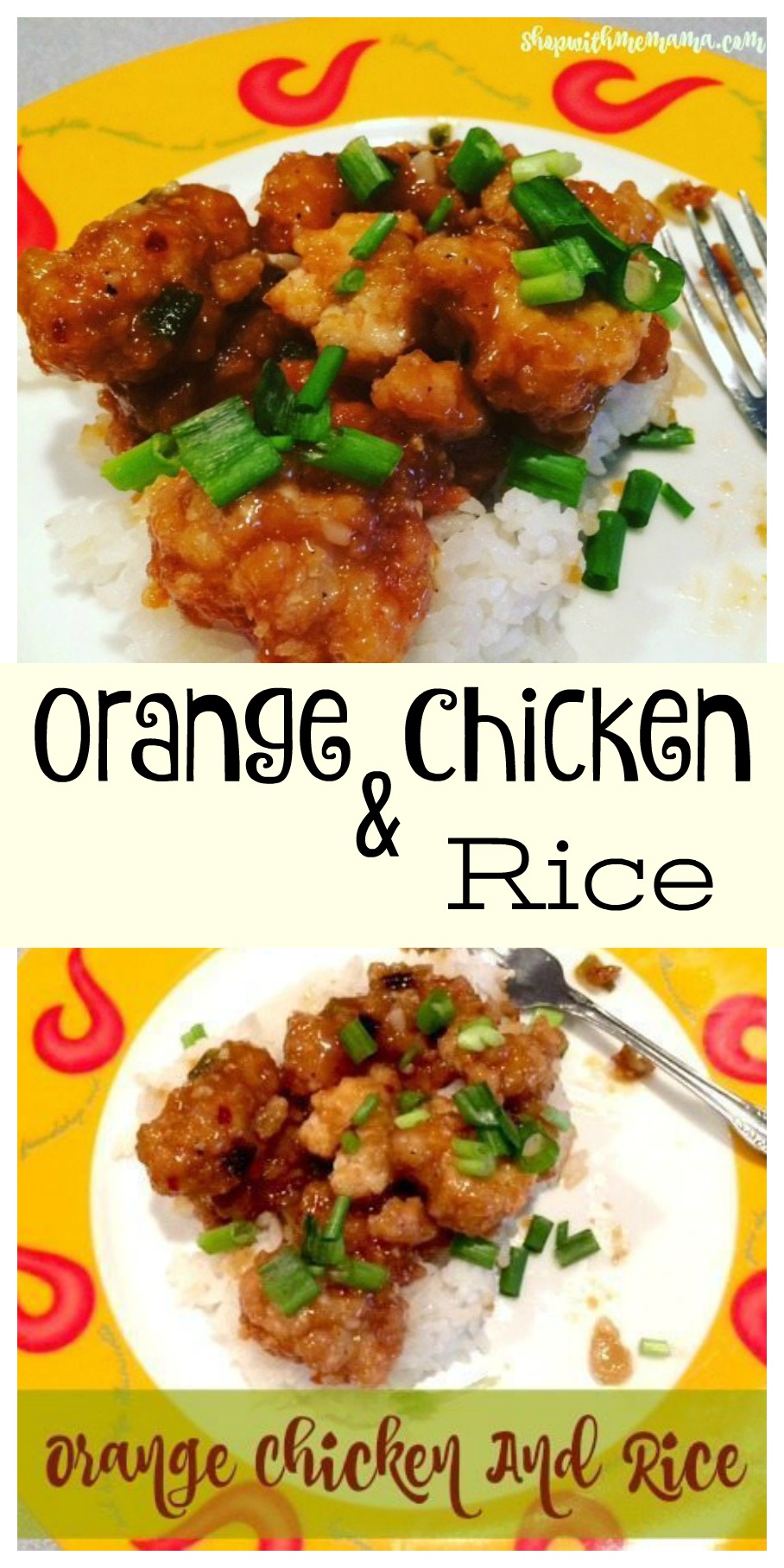 *If you love this recipe, please feel free to share it with your friends and family! The more shares the better! Thanks for your help!
What Is For Dinner At Your House Tonight?