*Sponsored Post. I received a free MemberWhen Podcast. Opinions are my own.
I am sitting here, writing this blog post and I am crying! My parents are getting older, my family is getting older, I am getting older. Why do we HAVE to get older? I hate it. I really don't like my mommy and daddy getting older 🙁 I NEVER want to get 'that' phone call.
So how do you freeze time? How do you make time stay a bit longer? How do you preserve precious memories? Photos are wonderful, videos are awesome but doing a MemberWhen is PRICELESS ♥
MemberWhen Audio Storytelling, What Is YOUR Story?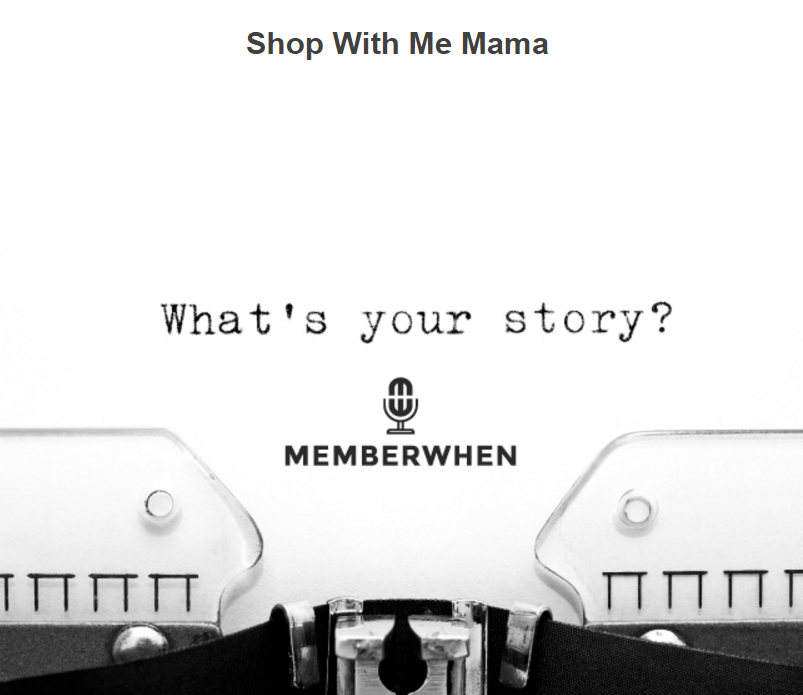 What IS MemberWhen?
MemberWhen is a personal podcast of YOUR story. You can check out MY story, here. When I first heard MY story, I was bawling, that is how much I loved it. I shared it with all of my friends on Facebook and my family. Everyone loved it so much. MemberWhen connects people through the magic of storytelling. These can be done in either English or Spanish!
You can visit MemberWhen to listen to other people's stories and imagine what yours could be. Do you have elderly parents that you want to show how much you love them before it is too late? Get your siblings together and each one of you can tell YOUR story about growing up and what makes you love your parents so much! Share funny things, serious things or anything.
The process is very easy. Don't get discouraged because you have to be interviewed. A MemberWhen associate will call you or skype with you (if they call you, they prefer you have a landline as the audio will turn out more clear). They will ask you several different questions, no need to worry if you mess up or stumble over words as they will perfect it all for you as they piece together YOUR story.
They add music, a picture to your landing page (I didn't send in a picture) an introduction and then MemberWhen will seamlessly edit your interview and your sibling's interview and make it into the most memorable podcast you have EVER heard! The process was so easy and wasn't hurried or uncomfortable (that was my BIGGEST concern).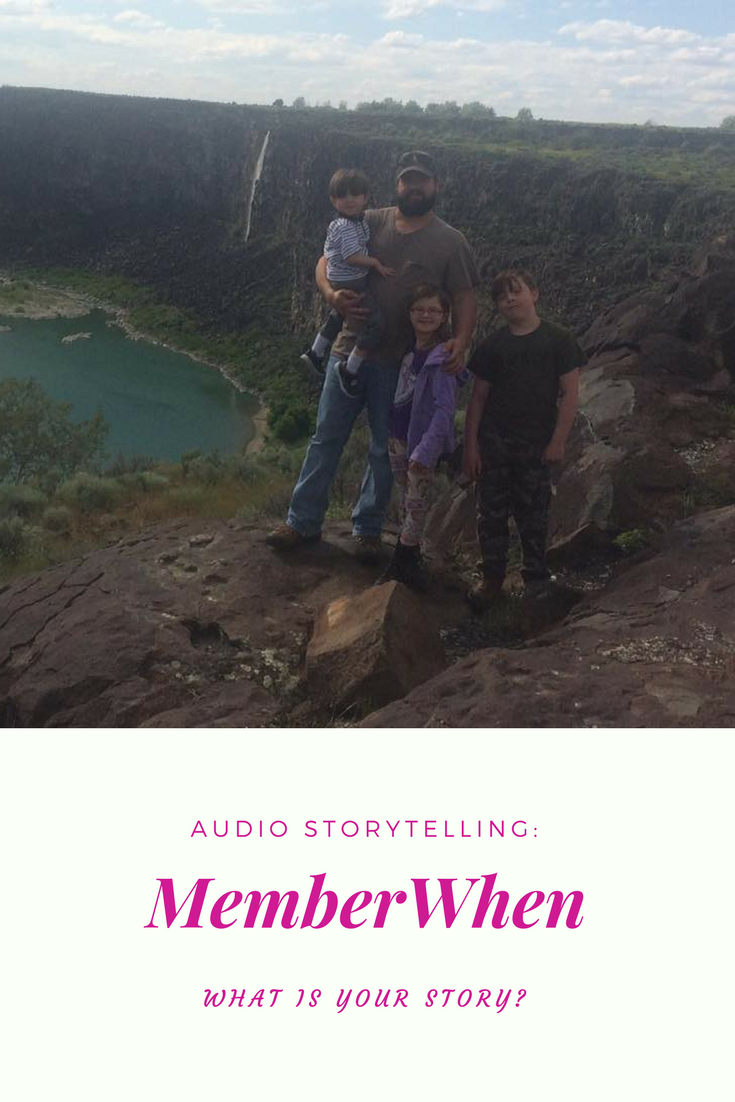 When I received my podcast (it took a week or so), I listened to it and just couldn't believe how wonderful it was, how it sounded and hearing the sweet things my hubby and kids said about me was what had me in tears! SO sweet. I will keep this FOREVER. It is OUR story.
One part in particular, in my MemberWhen, was when my youngest was not cooperating. It was his turn to get on the phone (I went over this with him before the lady called), but he all of a sudden did not want ANYTHING to do with it, sigh. Such are young kids, right? So, when I listened to my MemberWhen they still included my youngest! They had recorded him throwing a little fit and I thought that was AWESOME!!! That is the kind of magic you get when you tell YOUR story with MemberWhen! They think of everything!
I am so so so pleased with my MemberWhen and I really hope you will be impressed enough with it too, and tell YOUR story. This would make such a beautiful gift for Mom for Mother's Day, Dad for Father's Day, birthdays, anniversaries, funerals (yep), wedding proposals, baby showers, etc. You get the picture.
Today will be gone tomorrow. Don't waste it! Tell YOUR story and share it with your friends and loved ones. Don't regret not doing this! There are precious memories in your family TODAY that need to be preserved and cherished. My kid's little voices in my story will forever be able to be enjoyed, because of MemberWhen ♥
I am in tears! The sweetest thing EVER!! Listen to MY story here: https://t.co/YwRWMk3vAr What is YOUR story??? @YourMemberWhen

— Kim Delatorre (@shopwithmemama) April 18, 2017
Ready To Tell YOUR Story?
You can check out what MemberWhen is all about and to get started on your MemberWhen story, by visiting them online at https://memberwhen.com/.
Win!
Oh yes, one very lucky reader of Shop with Me Mama will get to tell THEIR story!!! Winner will receive a MemberWhen Podcast of their very own to treasure for always ♥
Rules
The contest is open to US and Canada, 18+. Giveaway will end on May 13, 2017, at 11:59 PM MT. The winner will have 48 hours to confirm their win after I email them, or a new winner will be chosen. I am not responsible for lost or stolen mail.