*Most Comfortable Sheets To Sleep On GhostBed Luxury Sheets were received. 
Are your sheets comfortable? Do you toss and turn all night long? Do you get hot and sweaty when you are trying to sleep at night? Then you need to hear about the GhostBed Luxury Fitted Sheets! I have found that these are the most comfortable sheets to sleep on.
I received these wonderful fitted sheets to review and ever since I put them on my GhostBed mattress, I have been sleeping SO good. However, you do NOT need a GhostBed mattress to use these comfortable sheets, you can use these sheets on any mattress!
Each GhostBed Luxury Comfortable Sheets set includes:
A unique & luxurious blend of Supima Cotton + Tencel Fibers
GhostGrip, so your fitted sheet will stay on securely and never pop off!
Free Shipping
Industry leading 3-year warranty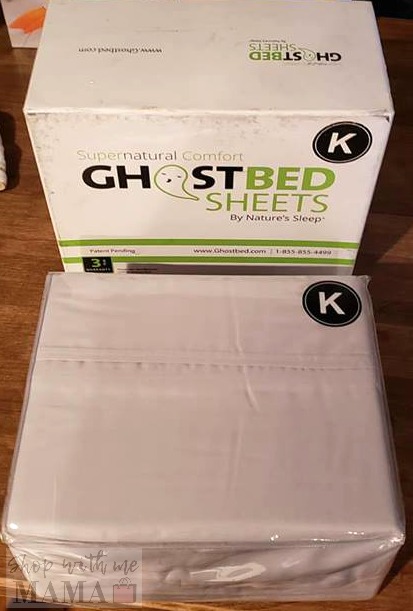 I got the king Comfortable Sheets set and it came with the following:
Flat Sheet: 106″ x 105″
Fitted Sheet: 78″ x 80″ x 15″
Pillow Case: 20″ x 31″ (2) & 20″ x 36″ (2)
*These sheets also come in Twin, Twin XL, Full, Queen, King, and Cal King
The ordering process of the GhostBed Sheets was simple. I ordered from the GhostBed site, chose the size and color I wanted (the sheets come in White and Grey), and then placed my order. I received my sheets about 2 days later, via FedEx delivery. Plus, the shipping was FREE! Yay!
I put these comfortable sheets on my bed right from the package. I have washed them twice so far and each time I wash them, I swear they become even comfier!! I find myself washing the sheets in the morning just so I can have them ready for bedtime so I can sleep in them again! No time to be without my most favorite and comfortable sheets on the planet!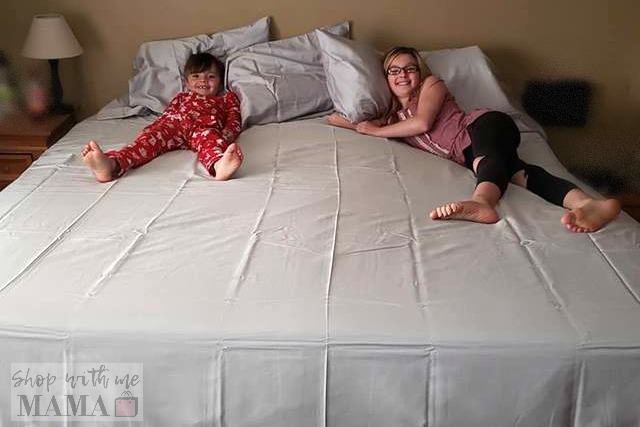 It also is nice to know that the sheet set comes with a 3-year warranty and free shipping! I mean you can't go wrong on that, right?
The GhostBed Comfortable Sheets Set is made with a revolutionary combination of materials, featuring the extreme resilience of Supima cotton and the luxurious comfort of TENCEL® fibers. Oh my goodness, these sheets are so soft and comfy!! These are the most breathable, light-weight and airy sheets I have ever had on my bed!
What Is Supima Cotton?
Supima cotton is one of the finest quality grown cotton in the US. Made using longer, smoother, and cleaner yarn, the result is a softer and plusher feel. Additionally, Supima premium cotton is also more durable, able to withstand washing year after year and maintains its original shape, feel and comfort.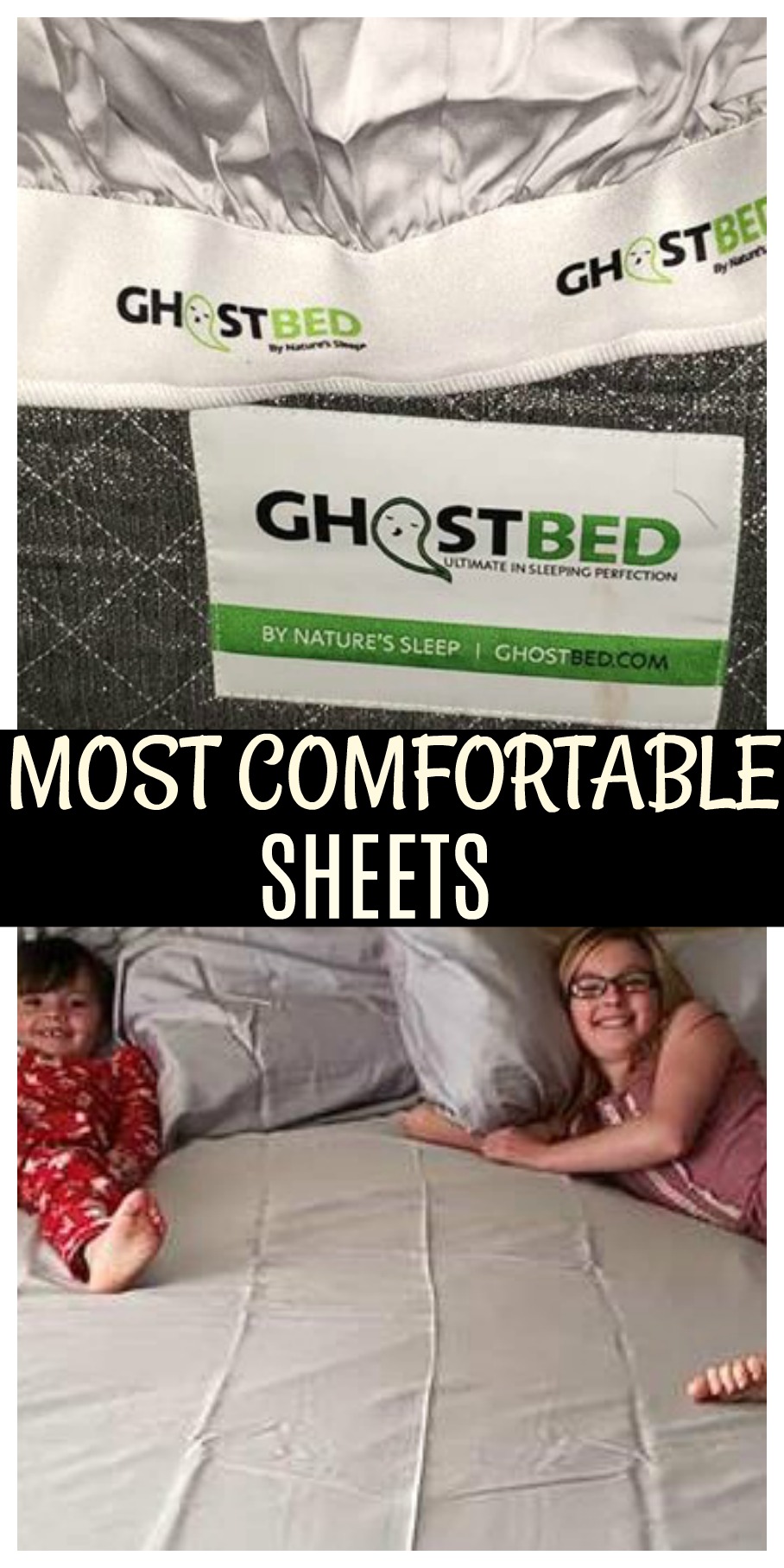 What Is TENCEL® Fiber?
Tencel fibers are revolutionary. With a plant-based origin, the fiber is extracted using an extremely eco-friendly, closed-loop system. Tencel fibers have a whole host of outstanding properties which include temperature regulation, superior moisture absorption, extreme breathability, and bacteria and allergen resistance.
The GhostBed Luxury Sheets set is a product of GhostBed by Nature's Sleep, which makes a mattress that Consumer Reports rated very good or excellent in every category. You can read my review of the GhostBed Mattress here! We love ours!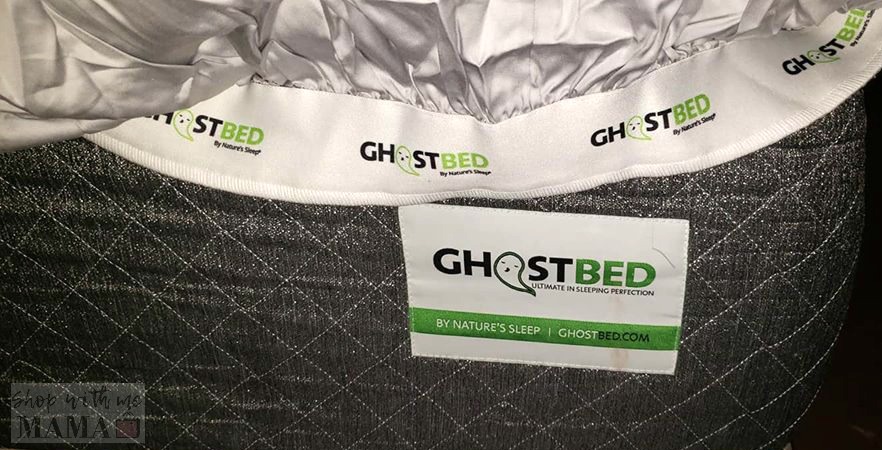 What Is The Thread Count?
This kind of drove me bonkers because, on the outer package of the sheets, I could not find the thread count anywhere. So, I researched on their site and it says they have a 600 thread count. The only reason I was looking for the thread count in the first place was because my Mother-in-law wanted to know it.
Finance The Sheets!
Yes, you can even finance the Comfortable Sheets if you don't have all the money up front. I like this option and it is great for holiday shopping when money is not in abundance. With as low as $16/month at 0% APR with Affirm. You can see if you qualify here.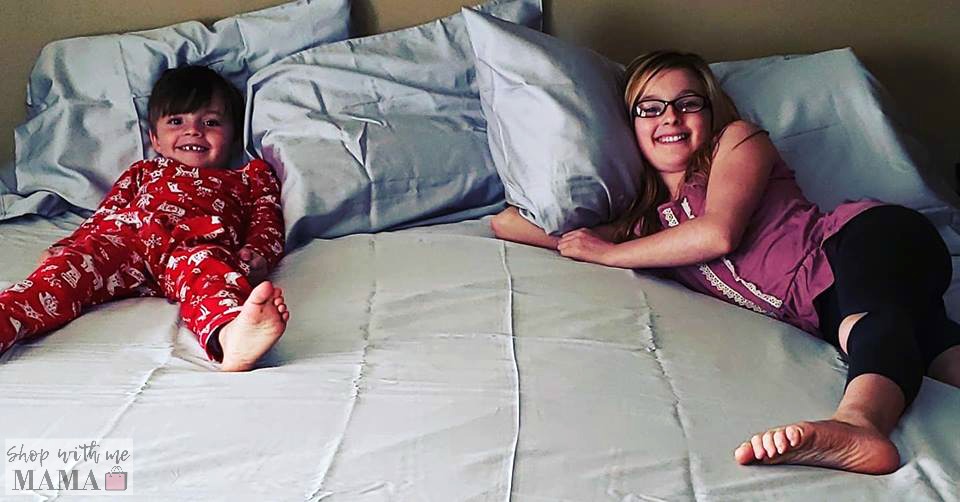 Buy
You can purchase these wonderfully soft and cozy Most Comfortable Sheets To Sleep On, online at https://www.ghostbed.com/sheets/.
Let's Get Social!
Connect With GhostBed on Twitter, Facebook, Instagram, and Pinterest!
What Kind Of Sheets Do You Have On Your Bed Right Now?