In this post, you will find Must-Haves For Feeling Fabulous In The Fall. Fall and Winter for many people is their favorite time of year. With good reason too! This is a time when we can look forward to more time with friends, loved ones, and family. We get to enjoy cooking and spending time with them during the holidays and shopping for the things on their wish list for Christmas.
But, if you're a mama, it also means tons of playdates, field trips, basketball games, and more. Which, while exciting, can also be hectic no matter if you work as well as a parent or stay home with the children.
By now, you've indeed mastered looking put together in a pinch, but you may still find yourself some days spending a little too much time in front of your closet figuring out what to wear for said types of events. And let's be honest, who has that kind of time? So, let's review some "must-haves" for fall that will keep you looking and feeling your best, no matter the occasion.
Must-Haves For Feeling Fabulous In the Fall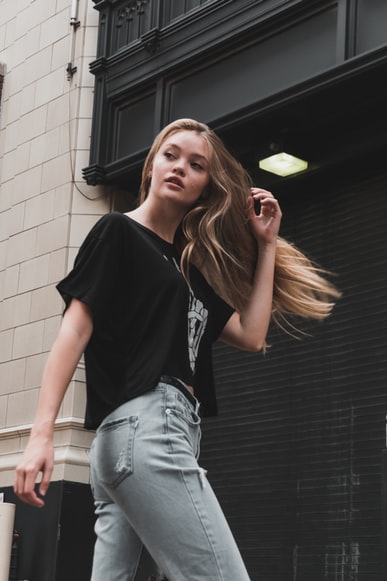 Must-Haves For Feeling Fabulous In the Fall
Field Trip Fashion
This time of year, depending on your child's age, you may or may not need to accompany them on their field trip. If they're in preschool, you almost certainly will, but if they're older, you need to sign your consent form and be done.
For you preschooler mamas out there, it's essential to feel comfortable while at the same time feeling put together since you'll be mingling with other mamas. And, even though we all know we'd rather be there in loungewear, there are simple outfit ideas you can throw on and look great.
A nice trendy shirt and skinny jeans with a pair of boots or fresh sneakers will do just the trick. Most preschooler field trips are outdoors this time of year – to an apple orchard or park – so you want to be ready for anything, and a dress isn't always the answer for that. So, if you don't have any on-trend tops, go shopping for your favorite trendy plus size shirts at places you know always have good deals, and you like the shop's style.
For Sporting Events
Sure, you may be hosting people to watch sports in your living room this time of year, but you'll also be attending basketball games if you've got kids in middle and high school. Or maybe you're going to watch your best friend's child play. Either way, you want to be comfortable, just like on the field trip, but since you'll be a spectator, you can take it up a notch. After all, after the last year and a half in lockdown, even a basketball game is a reason to swipe on a bit of lipstick.
A transitional piece like a colorful cardigan is great for indoor events; if you get warm from a room full of people or cheer too hard, you can remove a layer. Flowy front cardigans are still in trend, so if those flatter your figure more, go for those.
Additionally, this year is seeing the rise of the shacket – a shirt/jacket hybrid, which can also be removed if you get too warm. But throw on a statement piece of jewelry like an oversized necklace or bracelet. And, again, don't forget the lipstick!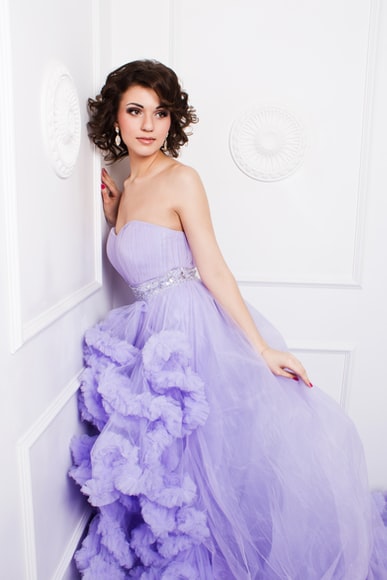 Holiday Party Princess: Must-Haves For Feeling Fabulous In The Fall
As mentioned earlier, this year, if you're going to parties – go all out! It's been a long two years, so dress to the nines when you're celebrating the holidays this year! Of course, this translates to your sense of style.
For Thanksgiving, if you're a t-shirt and jeans kind of gal, opt for a festive sweater and nice pair of earrings with the everyday jeans you'd wear. If you're more of a Carrie from Sex and The City, well, the world's your oyster! Go all out, mama!
For Christmas and New Year this year, it's all about metallics and sequins! If those aren't your typical style of dress, try incorporating them through your accessories – whether that's your jewelry, hair accessories, shoes, or even if your manicure!
The point is to have fun with those sparkling additions to your wardrobe because let's face it, they're fun, and you can only pull them off around the holidays!
This time of year is a beautiful and magical time for our children, so it's great to try and relax and enjoy it alongside them as much as we can. They get a kick out of us getting festive with them, so it is essential to figure out a way to do that and be comfortable with your clothing.
The average American did gain a little weight during the pandemic, so it may be even more critical than ever for you to find clothing you feel confident in this year. Every body type and style is beautiful, and every person should feel that way in their skin. Especially if you're doing the most challenging job in the world, being a mama. Happy Shopping!