Having little ones really takes a toll on us Moms. I remember with my firstborn, I was so excited to have him. After all, I and hubby had to wait 10 years to have kids!
So when we found out we were pregnant again (my first was a miscarriage), we were very excited. It had been just the two of us for a long time and now we were going to add a baby to the mix!
*This post includes my affiliate links.
My pregnancy was easy. I gained about 40 pounds and everything was going great! I went to my 39-week doctor appointment and my doctor and I decided to have me induced the next day because I did have very swollen feet and high blood pressure.
I was so nervous that night. I already had everything packed in my hospital bag, so that was ready, but was I? Oh my goodness, it was so exciting, but so freaking scary too! I did not sleep that night and at around 6 am my hubby and I went to the doctor so I could be induced.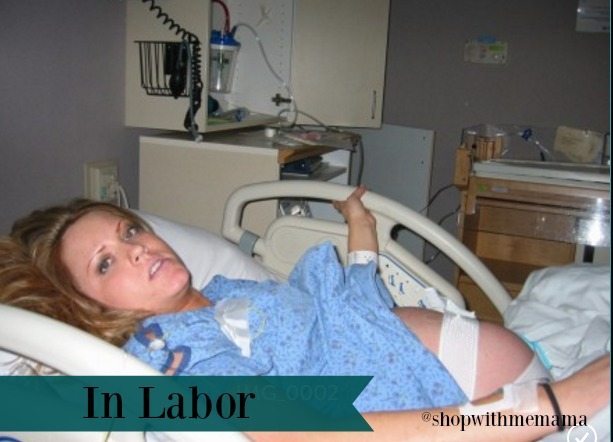 I was not induced right away, but I did get the necessary liquids in my iv. After about an hour or so, they started the Pitocin. That was painful. The cramps and contractions were getting pretty bad. My water still had not broken, so my doctor broke it. But, when she tried to break my water, it would NOT break!! It took her about 1 minute, with that hook inside ME, to actually break my water! It hurt SOOOOOOOOO bad, I still remember that sharp pain! 🙁
Finally, my water broke. I remember feeling the warm water pour out of me. I remember crying because that was the water my baby was in for 9 months. It was starting and my baby would be here soon, or so I thought.
After my water broke, my whole family and friends started pouring into the delivery room. At that time, I needed to push but was so worried about pooping or farting that I could not. I asked the nurse quietly to please ask people to leave the delivery room, there were about 10 or more in there!!
After people left, I really started pushing…. and pushing…. and pushing. I tried EVERY way I could to push. Standing up, squatting, holding onto a bar, etc.. but this baby was NOT coming out vaginally! Finally, after 4 1/2 hours of PUSHING, yep, almost FIVE hours of straight PUSHING, I yelled to the nurse. I told her I wanted a c-section because obviously, this baby was not coming out this way. It was ME who told the nurses, not the other way around. That was annoying.
They quickly prepped me for surgery and soon I was in the operating room. I am VERY claustrophobic, so when they tried to put my arms out and strap them down, I freaked out on them! I had to have my hands by my mouth.
After about 2 minutes, they told me I would start to feel pressure, and yes, I sure did. In fact, I felt PAIN! Sharp, cutting pain and I told the doctor but they said 'oh, it will be over soon'. Yes, they did nothing for the pain! Soon, I felt my baby being pulled from my womb and soon, I felt the emptiness of my womb, SO empty!!!
They took my screaming, red baby off to the corner of the room to make sure he was good. He had a HUGE open wound on the side of his head because when I was trying to push him out, my bone rubbed on his head, over and over again. I KNEW he was not coming out for a reason!!! Stupid nurses 🙁
I got to see my baby for a few minutes then they whisked him and hubby off to the nursery while they stitched me up. Felt like forever until they were done! I hated it so much.
Finally, I went to recovery and my hubby handed me our baby for the first time. I started nursing him right away, that was easy! He seemed like such a good boy!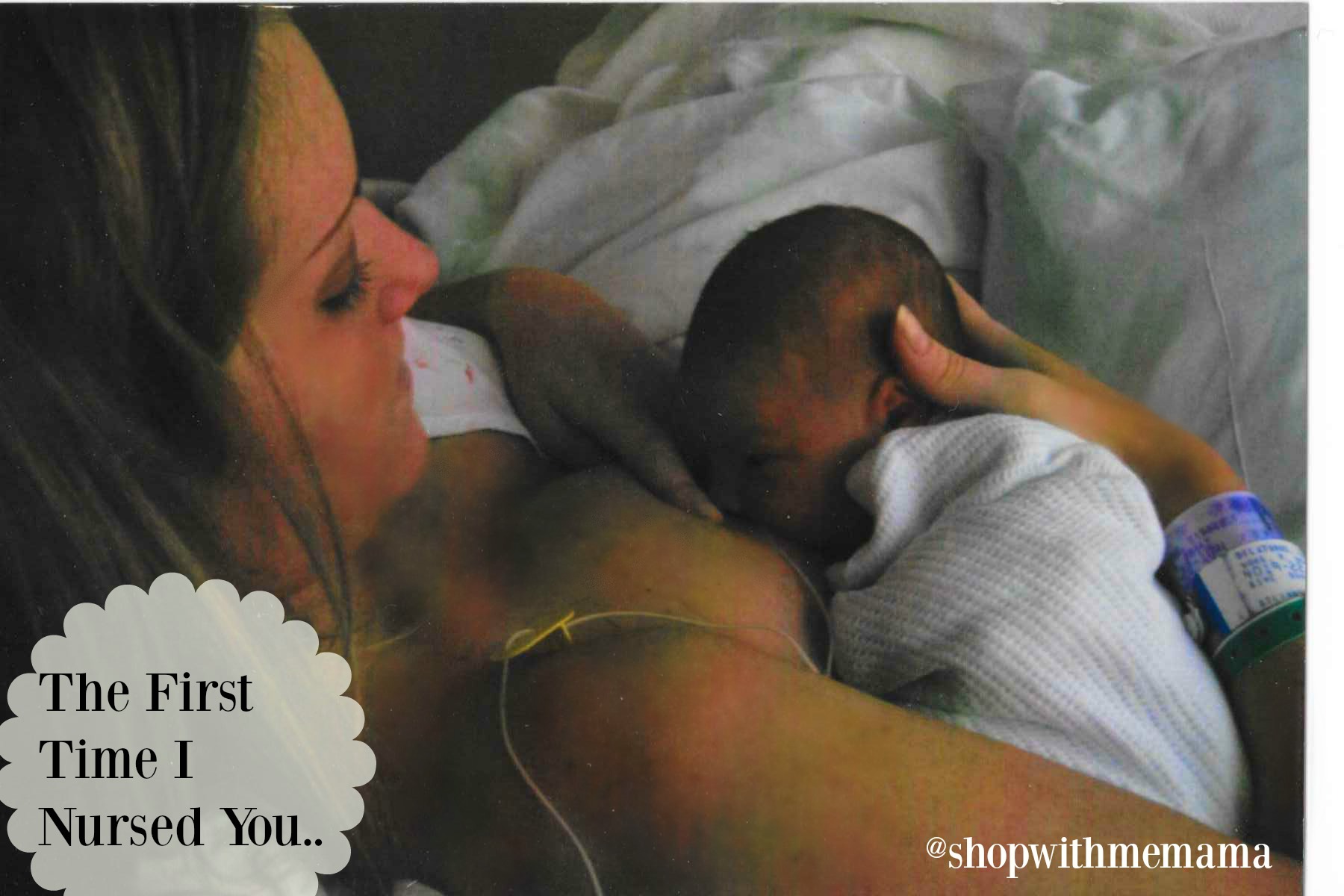 We stayed at the hospital for about a week because my baby was so jaundiced because of the wound on his head and traumatic birth. And, because I was SO swelled down south because of the hours and hours of pushing, the nurses could not believe how badly swollen I was. I was hurting so bad.
After being in the hospital for a week, there was a certain nurse who started being SO rude and mean to us. Like we did not know what we were doing at all. She was upset because we were not filling out the paper when our baby pooped, peed, or was breastfed. So, I and hubby decided to leave at around 3 am because of that damn nurse. What a bitch. I felt like I did not know anything and that I was not a good mom. I hated that damn nurse for putting those horrible feelings in my head! Like a new mom or any mom needed that!!!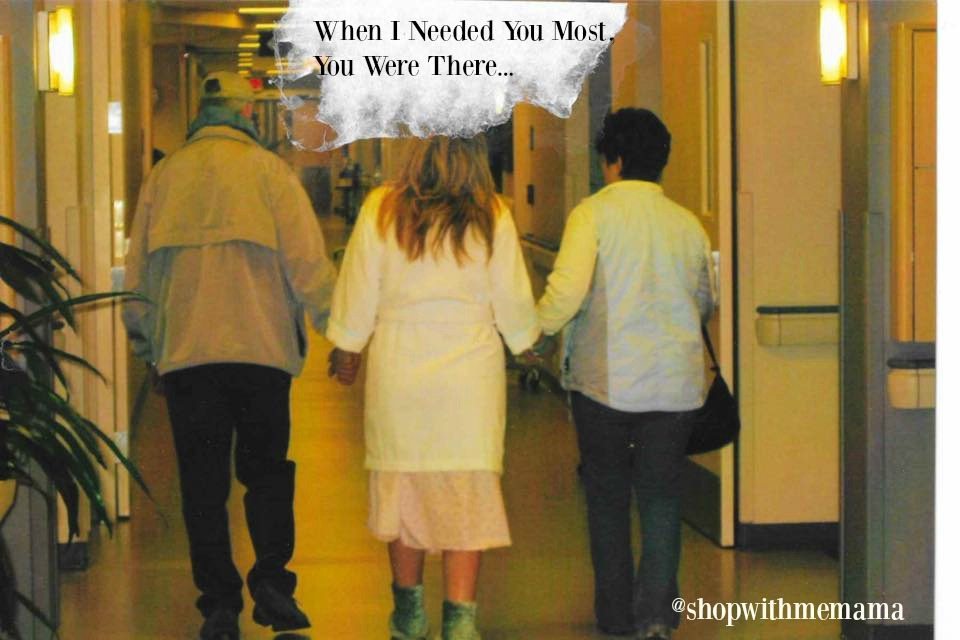 What Is Wrong With Me? Is This Postpartum Depression?
When we got home, I was okay at first. But I had a dreaded feeling. I felt that now I had a human I HAD to take care of and he depended on ME for his food, for everything! It was no longer my hubby and me, it was this new baby too!
I remember just sitting on our couch in our living room, holding him and just staring at him. What did he want from me? Was he okay? Was he hungry? Am I changing him enough? Is he warm? Did I produce enough milk for him??
All of those questions and more started going through my mind CONSTANTLY. The first night home turned into a NIGHTMARE. After everyone fell asleep, I was awake. I was nervous, depressed, and had the absolute WORST anxiety in the universe. All of these feelings made me cry and bawl like a baby. I ran into the other room and called my sister. I remember crying to her, just bawling.
I called my mom next and had my brother come over to take me to the ER while my hubby stayed home with our baby. What was wrong with me? Why was I feeling so desperate and lonely? SO LONELY!!!!!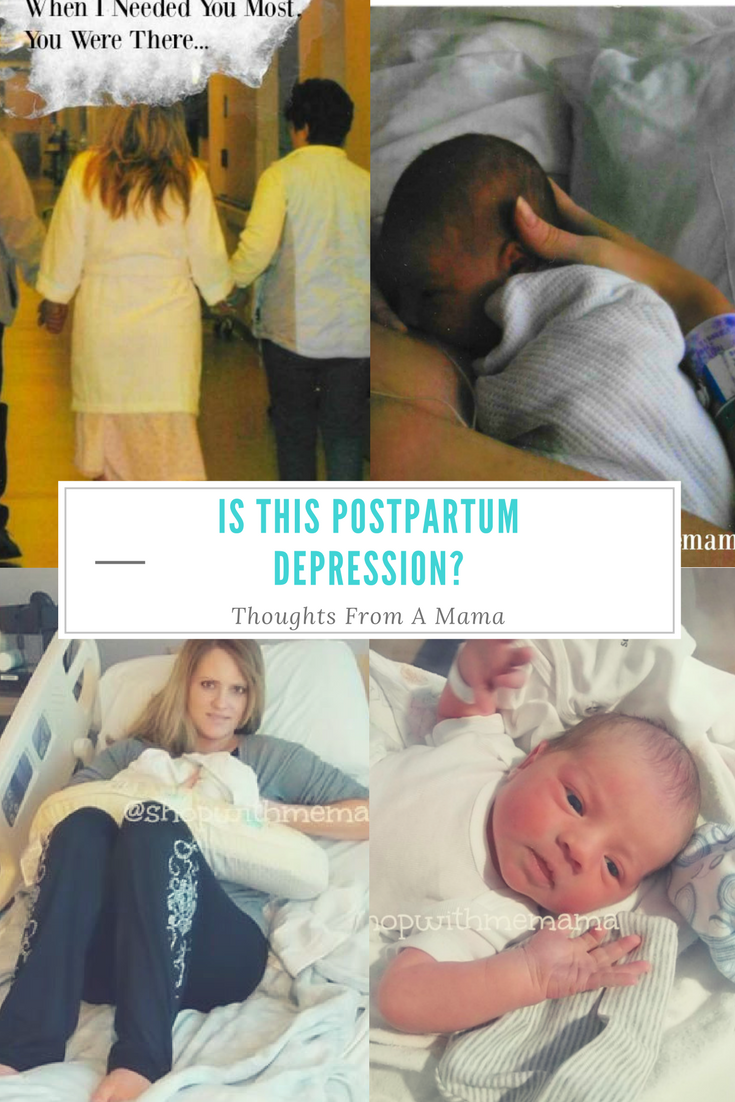 My brother showed up at our house and soon we were off to the ER, the same hospital I was JUST at with my baby and hubby. That made me more anxiety filled! When I walked in the doors to the hospital, I looked down the hallway to where I was wheeled down with my baby and I suddenly started getting another anxiety attack. I started crying and I felt like I was going to throw up!
My brother checked me in. I remember it was SO busy that night. The ER was FILLED with sick people. I found a place to lie down and I just lay down the whole time with a bowl that the ER gave me because I thought I was going to puke.
What was wrong with me? God please, this feeling was HORRIBLE. It was like someone died, and I was all alone! I can't explain it, but it was a feeling I never ever ever ever ever wanted to feel EVER again.
Finally, after about 3 hours, I was called back into a room. I laid down and my brother sat in there, trying to cheer me up, bless his heart. The doctor came in and talked with me about my symptoms. He decided to give me a pill to help with the anxiety I was feeling.
After about a half hour, I was okay. I was myself again. The pill was working and I needed more of those pills ASAP. Because the feelings I had were not good. No one should ever have to feel like I did!!!
I finally got home, it was light out by then. I came home to hubby feeding our baby on the couch. I embraced them both and just held them. I loved them so much! We all went to bed and just slept the day away, with baby feedings in between.
At night, was never good, though. Even with the pill, I took. It helped ease the feelings, but the feelings were still there, just hiding.
I had my poor hubby stay up until I fell asleep, EVERY night. Sometimes I would not fall asleep until 3 am, but he stayed up for me. If he fell asleep before me and the baby was sleeping, I would start getting those lonely feelings again. It frightened me so badly.
I also would set the timer, every two hours, so that I could feed my baby throughout the night. I thought I was supposed to do that because I was told to feed him every two hours. He was sleeping and I always woke him. I did not know I did not need to do that! That was another BIG anxiety builder because I counted the two hours from the second he stopped nursing! He would then need to be changed and burped and put back to bed. By that time, it was time to nurse him again! I was going crazy!
I also could only nurse on one side, my left side. I had to pump on the other side, exclusively, is hungry because of an inverted nipple issue. So, after I put the baby down to sleep, I then had to get up and pump for about 15 minutes, before going back to bed! I really was running myself ragged.
After a while, I got a routine going and found out I did not need to wake the baby up every two hours to feed him. I was told to let him sleep! He will be hungry or has a dirty diaper! That relieved some anxiety SO much. I needed people to tell me what to do! I needed advice and support so badly. My hubby was wonderful, but he soon had to go back to work.
After the newness of being a mommy and having a new little one passed, I got the hang of it and I had control of my feelings. I felt like I was me again. It took about 1 or 2 months, though before I felt normal again.
Postpartum Depression is REAL. It is a horrible horrible horrible feeling. I absolutely do not wish those feelings on ANYONE. They were just horrible. I am SO glad that I do not feel like that anymore. But, at night, when everyone is sleeping, if I think about things too much, I will start to get those feelings again. Those horrible lonely feelings. So, I force myself to think of other things, of good things until it passes. That has helped me immensely.
Do you think you might have Postpartum Depression? If you do feel like you do, please do not be embarrassed!!! There is no reason to feel like you have to do it all and that you are alone!! You are not alone, I promise you that. There are SO many women that have this. Please reach out, get some help, and don't feel like you are less of a mommy because of it! We are strong women and we go through SO much to bring a baby into this world, it is no wonder our bodies sometimes do things like this!!
I am here for any of you that are feeling depressed, lonely, or have a ton of anxiety. I am there with you! I am here for you! Email me, talk to me: [email protected]
I love you!!!!
You are good enough!!!!!
Kim